Welcome BCD
Which method ?
As Modern Methods of Construction (MMC) cover a wide range of materials and degrees of assembly on site (building) from panelised walling systems to completely fitted out flats and Hotel rooms Built in factories and delivered to site and hoisted in to place, then just fit external cladding (modern or traditional) and hook up the services.
The common practice with flats and hotels is to just use bathroom pods which are slid or lifted in as each floor is built and these are non structural in the case ive seen.
Other panelised systems are like timber framed systems of structural panels.
Here is a cold rolled steel based framed system going up in Sheffield, on an In-situ concrete ground floor. Its for flats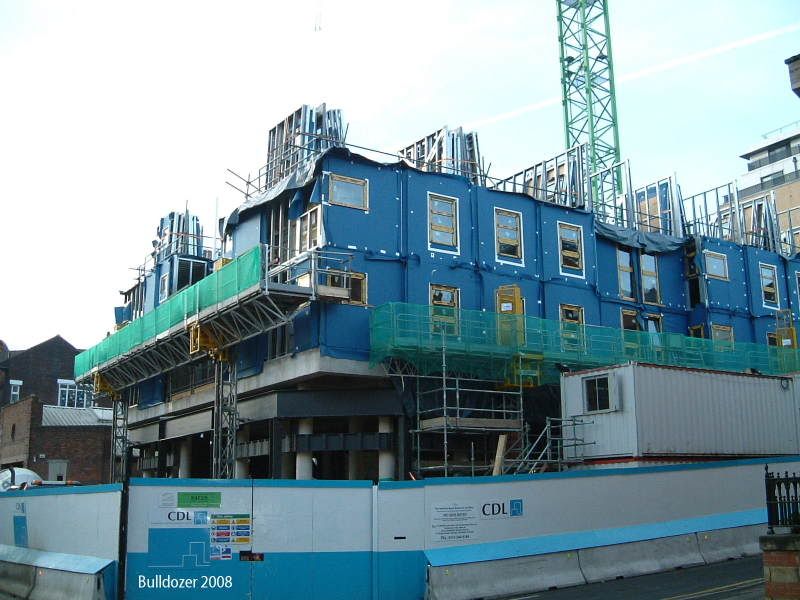 __________________
Sheffield Developments
Interested in old or new Machinery ?
Visit the Wiki for all Tractors, Construction Plant, Steam Engines and Heavy Haulage enthusiasts to collect information on the history of and collecting of all types and models of machines.
http://tractors.wikia.com
Help build the database to include every machine type made or used in the UK
"If you don't ask the question how do you get an answer!"
"If you don't want the answer don't ask the question"