Some photos I took today and tonight of downtown Greensboro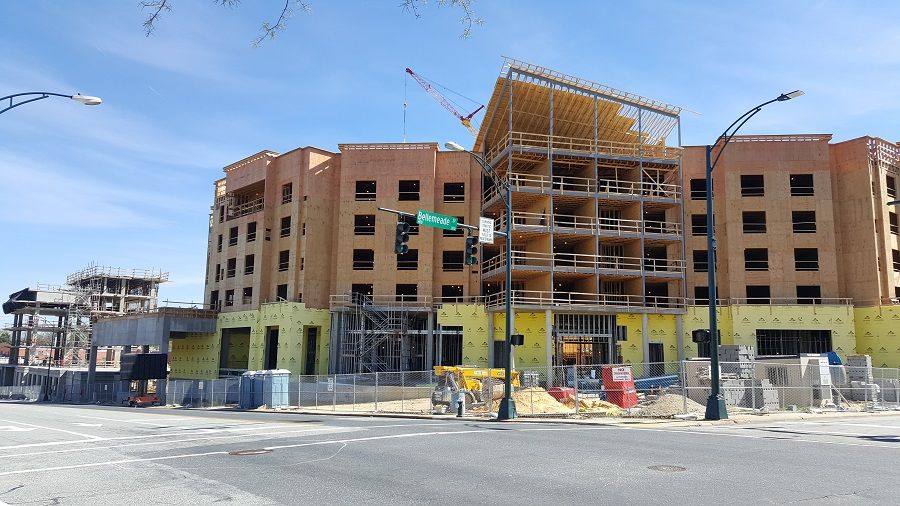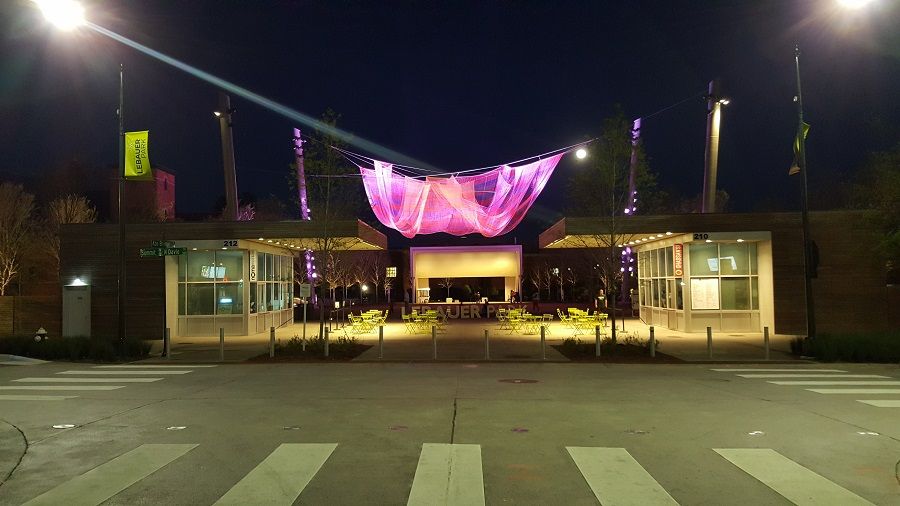 Designed by Janet Echelman, this is the largest outdoor art installation in the Southeast. She has done similar work in cities such as Boston, Vancouver, San Francisco, Pheonix, Montreal and Sydney.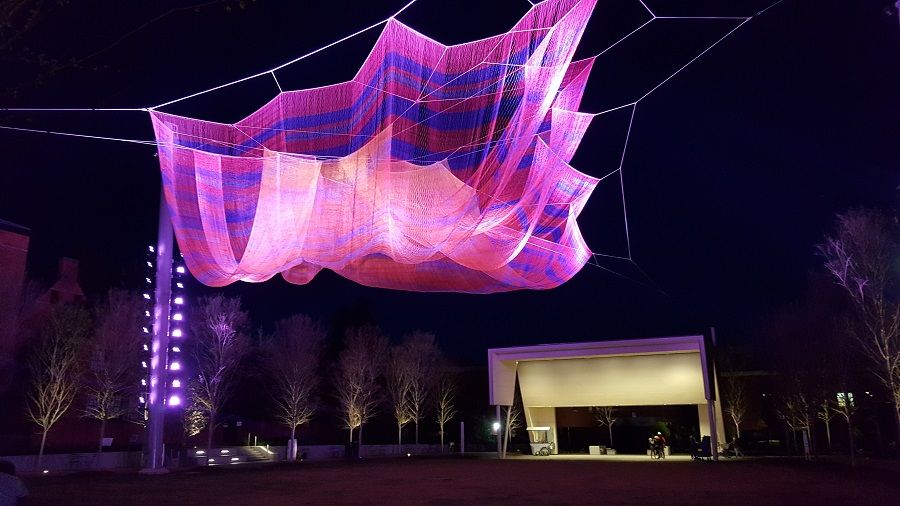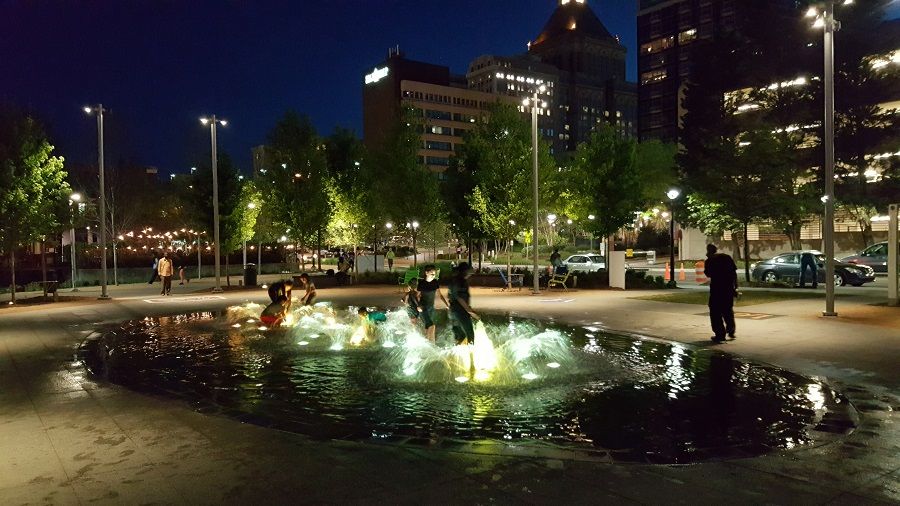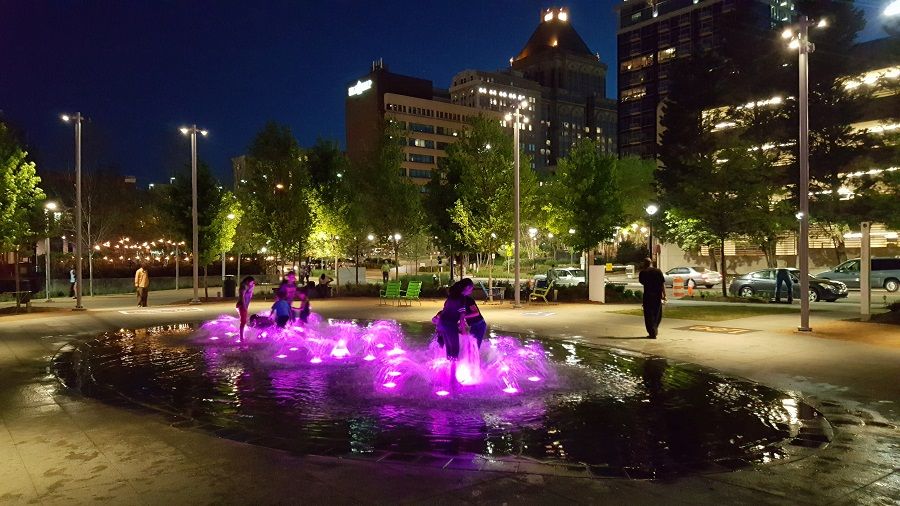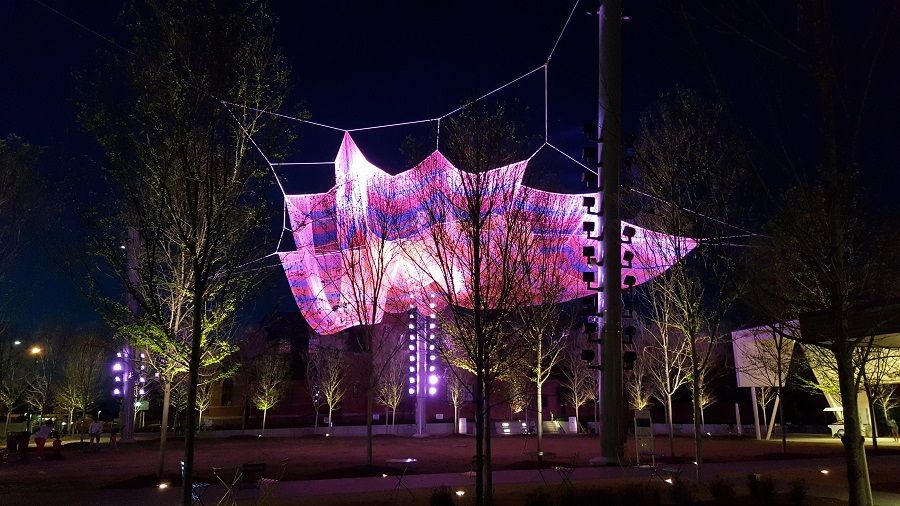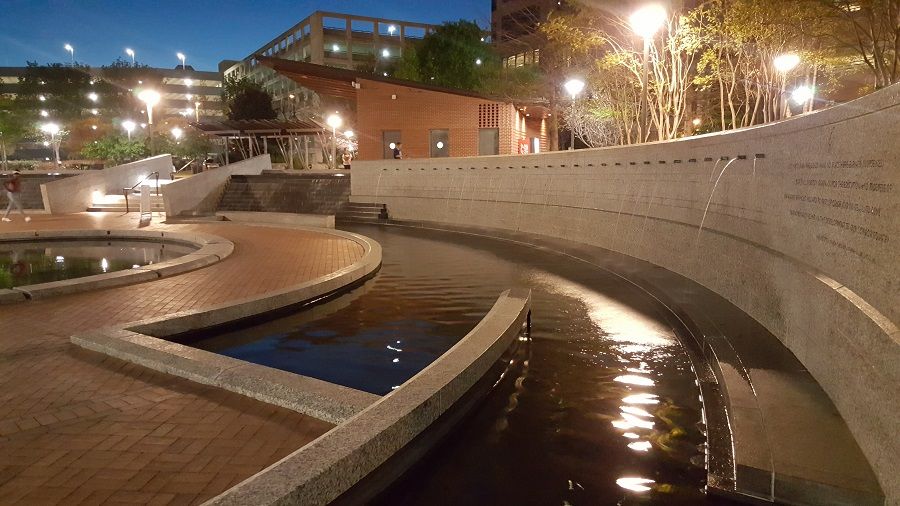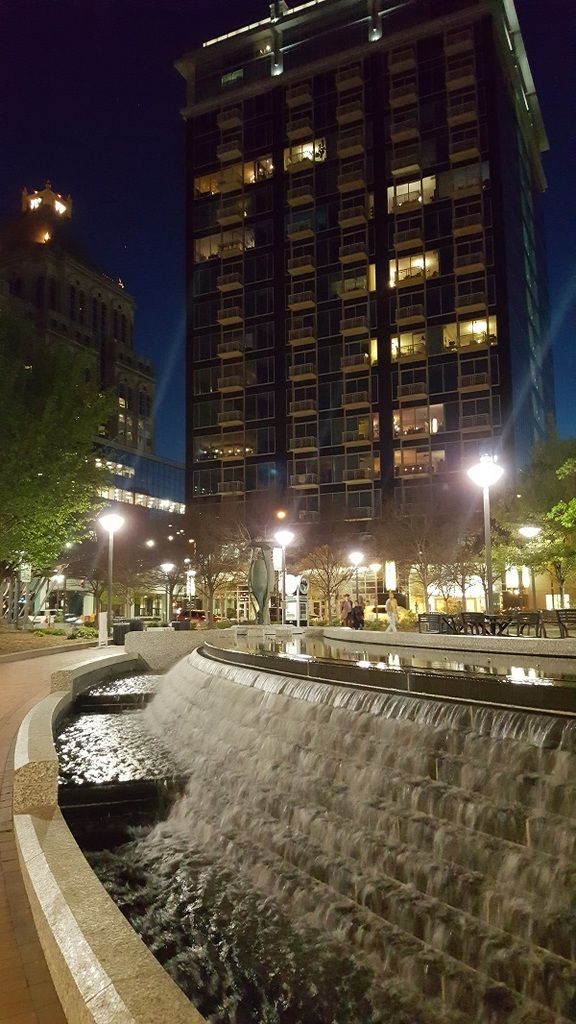 Site of the Greensboro lunchcounter sitins that started a nationwide sitin movement in 1960. "The Greensboro A&T Four". The event here kicked off the civil rights movement of the 1960s. Artifacts from Martin Luther King Jr to the Birmingham church bombing are all in this museum.