Indeed, it is. This stadium was built in 1980 by the Chilean state copper company Codelco; then in 1985 the stadium was expanded to 20,000 because Cobresal qualified for the Copa Libertadores 1986 (this is the minimum capacity required for Stadiums in this tournament). The stadium is located in the town of El Salvador, a mining camp built by Codelco in the Atacama Desert. Currently has about 5,000 inhabitants.
Aerial view of El Salvador and the Estadio El Cobre, home of Cobresal, in the Atacama Desert, Chile.
Because the stadium capacity quadruples the population of the village of El Salvador is popularly known as "the world's largest stadium "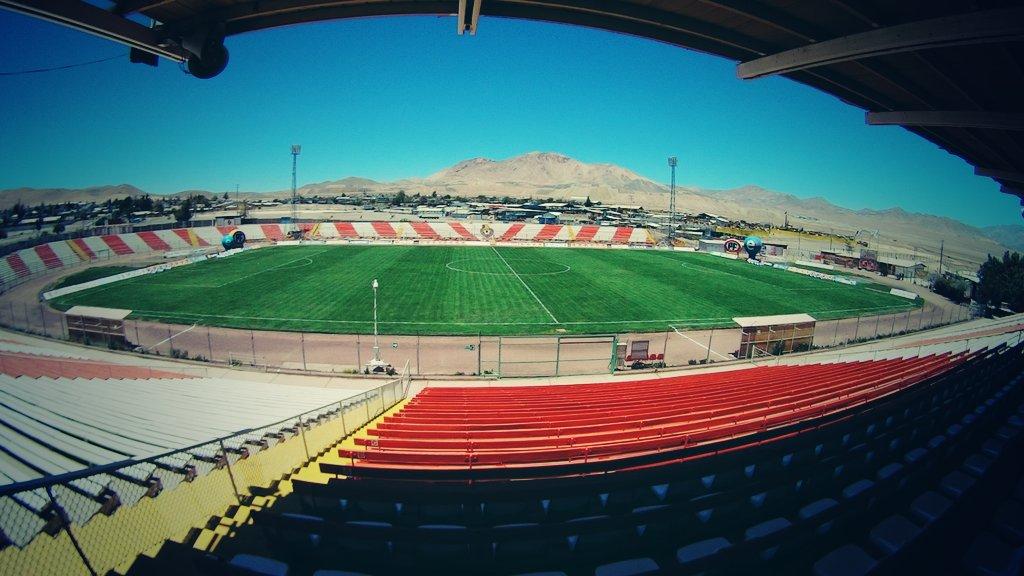 Estadio El Cobre
(source)
The Stadium under snow desert: