Hi guys, i'm new here, from Malaysia. Currently studying Bsc.h Architecture in Taylors University. I'm currently working on "measured drawing" and would need to know moer about my building.
I hope i'm posting in the right forum, from what we know, this building called Balai Zaharah is widely known as Istana Bukit Zaharah, but sadly, that is not the case, the main Istana Bukit Zaharah ( a palace ) was demolished/destroyed during the japanese invasion to Malaysia and since then, most people thought that the Balai Zaharah (a ceremonial place ) was the palace itself.
So from the look of it and some research, our group could pinpoint the building to be some sort of british colonial style building which has some traditional malay house style to it. My objective is to understand what the ornaments actually meant. I could find most of the ornament and relate it back to the building, but there is some that i simply can't find a word to describe it.
So if anyone can give me any information about these ornaments, it'll be much appreciated.
Does this ornament have any meaning or symbolizes anything? It only occur in one place in the whole building, replacing the normal keystone design.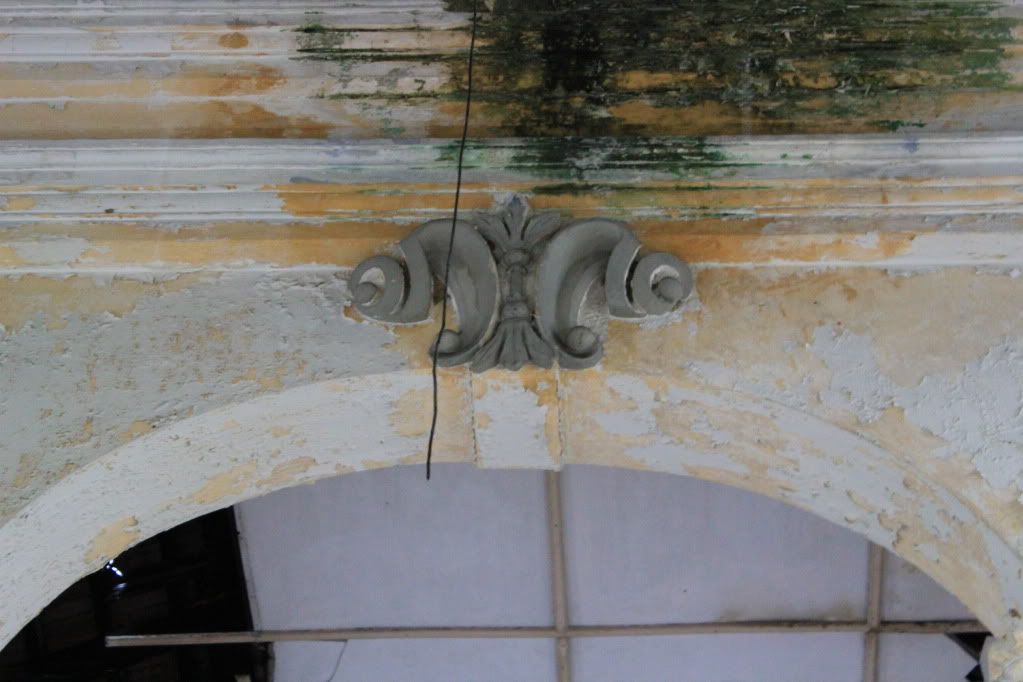 The band of boxes above the ornament, can it be considered a trigylph? I can't tell what it is.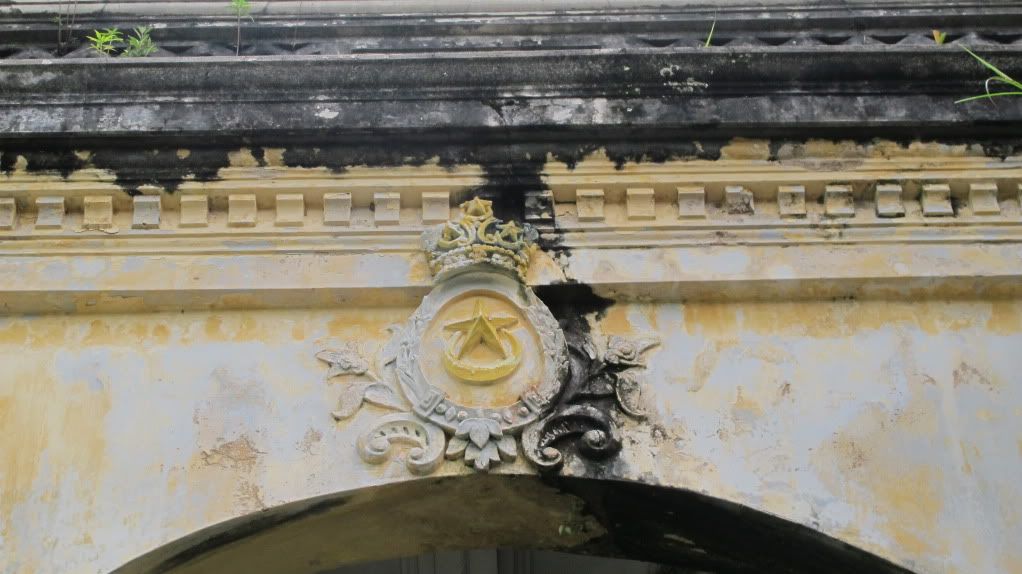 Help is much appreciated, thanks in advance.