I did a tour of old and new Kowloon one day by foot and by bus. There are a lot of interesting streets with quite a lot of grit around here. Perhaps in a few more years things will change substantially. Who knows? There is a wall of highrises emerging along the West Kowloon waterfront already.
Accompanying Music : http://streaming01.metroradio.com.hk...fds_edmond.wma
1.
Langham Place
is a huge building, but it's not very visible from the main vantage points of Hong Kong because it is so far inland :
2. But there some large buildings going up in nearby
Olympic Station
, notably
One SilverSea
, which seemed to dominate local commercials.
3. Directly east of Olympic Station is Langham Place.
4. There are some poor people housing in this area as well awaiting redevelopment :
10. These types of dense scenes are quite abundant in Kowloon.
11. As I head further away from the city towards the waterfront, the height picks up as new housing estates were built on reclaimed lands.
19. A NEW pencil tower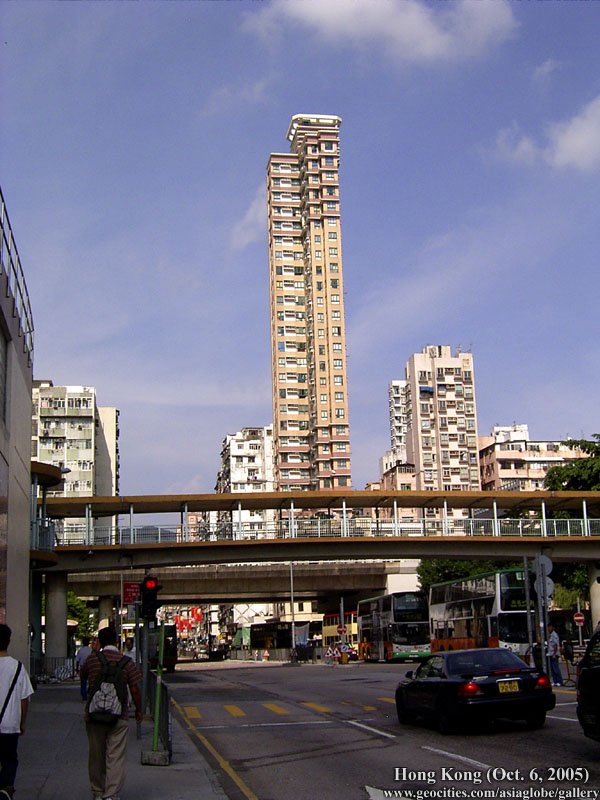 22. An older public housing estate a few blocks away :
23. Much older residentials :
Other Hong Kong Series Threads
Part 1 : Central
|
Part 2 : Tsing Yi Island
Part 3 : Aberdeen
|
Part 4 : Bank of China Observation Deck
Part 5 : Kwun Tong Grit
|
Part 6 : Kwun Tong Grit Continued
Part 7 : Langham Place & Olympian City
|
Part 8 : Sham Shui Po Grit
Part 9 : Fun & Sun in Stanley
|
Part 10 : Cruise to Lamma Island
Part 11 : Downtown @ Night
|
Part 12 : Tai Hang Road - Rich & Poor
Part 13 : Hiking Lamma Island
|
Part 14 : Exploring Mongkok's Streets
Part 15 : A Bus Ride Through Kowloon
|
Part 16 : Repulse Bay - Beachside Living
Part 17 : Night-Time Bonanza
|
Part 18 : Hopewell Centre Top Floor
Part 19 : Wan Chai's Redevelopment Woes
|
Part 20 : A City of Contrasts
Part 21 : Streets on the Island
|
Part 22 : Sham Shui Po Ghetto & Street Life
Part 23 : Po Toi O Fishing Village
|
Part 24 : Skyline During Sunset
Part 25 : The Other Victoria Harbour
|
Part 26 : Cruising the Harbour
Part 27 : Sai Kung Seafood
|
Part 28 : Rich People's Views, Congested City
Part 29 : apm & Hillside Public Housing
|
Part 30 : Cheung Chau
Part 31 : The Peak
|
Part 32 : Beaches, Alleys, and Olympic Pride
Part 33 : 40 Photos, A Million Stories
|
Part 34 : All the Colours of the Rainbow
Part 35 : A Zillion Observation Decks
|
Part 36 : Tseung Kwan O
Part 37 : A Mixed Bag of Photos
|
Part 38: Dim Lights, Bright City
Part 39 : History Museum
|
Part 40 : Night Time Extravaganza