LACHLAN PRECINCT

40A & B O'DEA AVENUE
Waterloo
A pic of the location; looking north up what will become Sam Sing Street from O'Dea Avenue.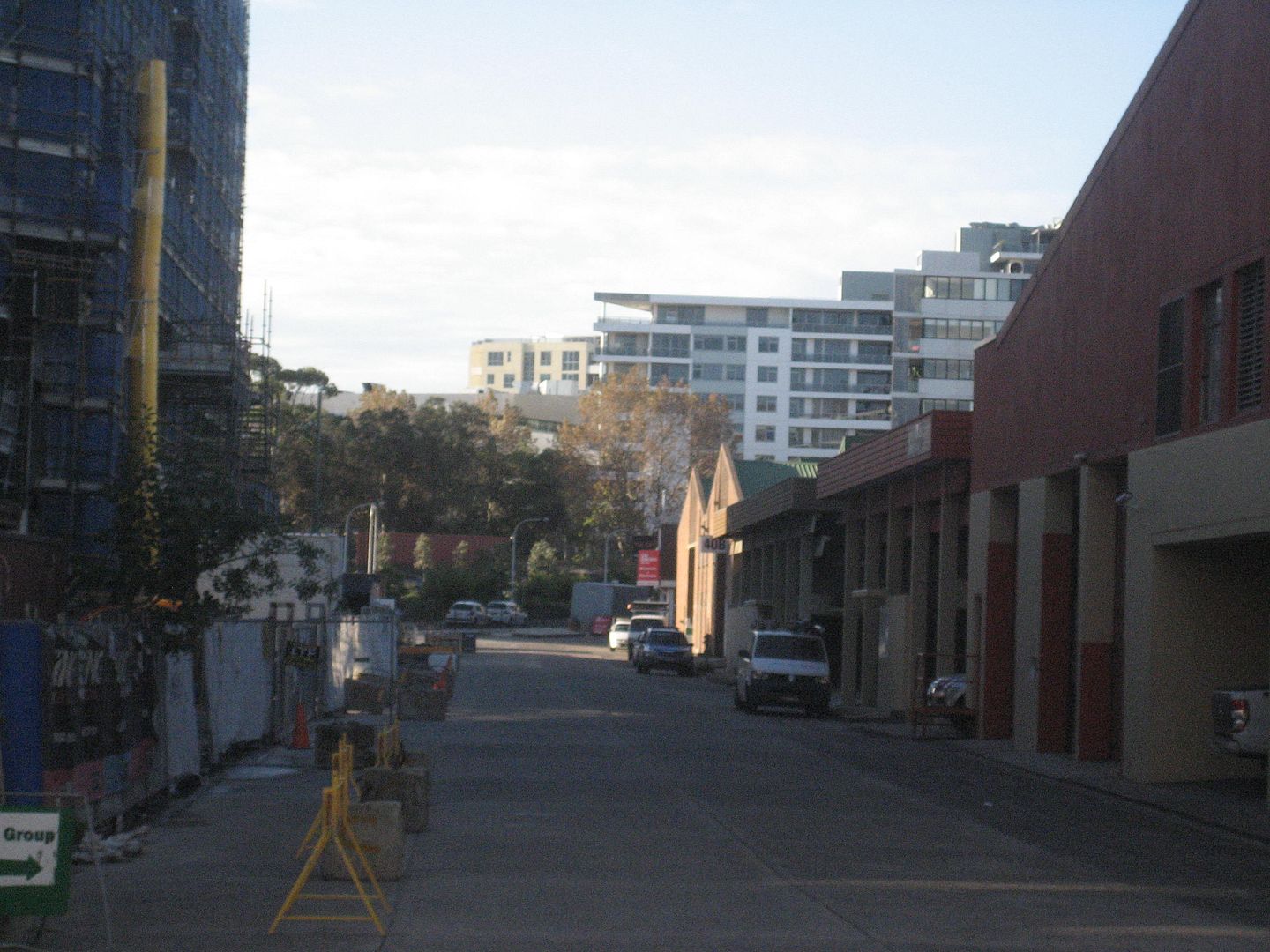 The two pitch/triangular roofed buildings in the sunlight are 40A/B as is the dark brown building this side of it. The orange-brown twin to the dark brown building is part of 40 O'Dea, I think.
In the near future we should be getting images & details of the planned Collins & Turner designed 20 storey tower planned for that site.
▬
pic hosted x photobucket
pic x boz