Potatisåkern ("potatoe field") is an up scale residental area, designed in postmodern style by the firm of the famous American architect Charles Moore (who designed New Orleans famous Piazza d'Italia, also postmodern). It is located right next to Ribersborg beach, between central Malmö and Limhamn. It was built in 1995. In 2007, there was a huge fire that destroyed parts of some buildings, but is has now been refurbished.
The colors are very untypical for Sweden.
The entrance to Potatisåkern.
The strong colors of Potatisåkern look almost Disneyland like. No need for HDR here (but I couldn't resist
.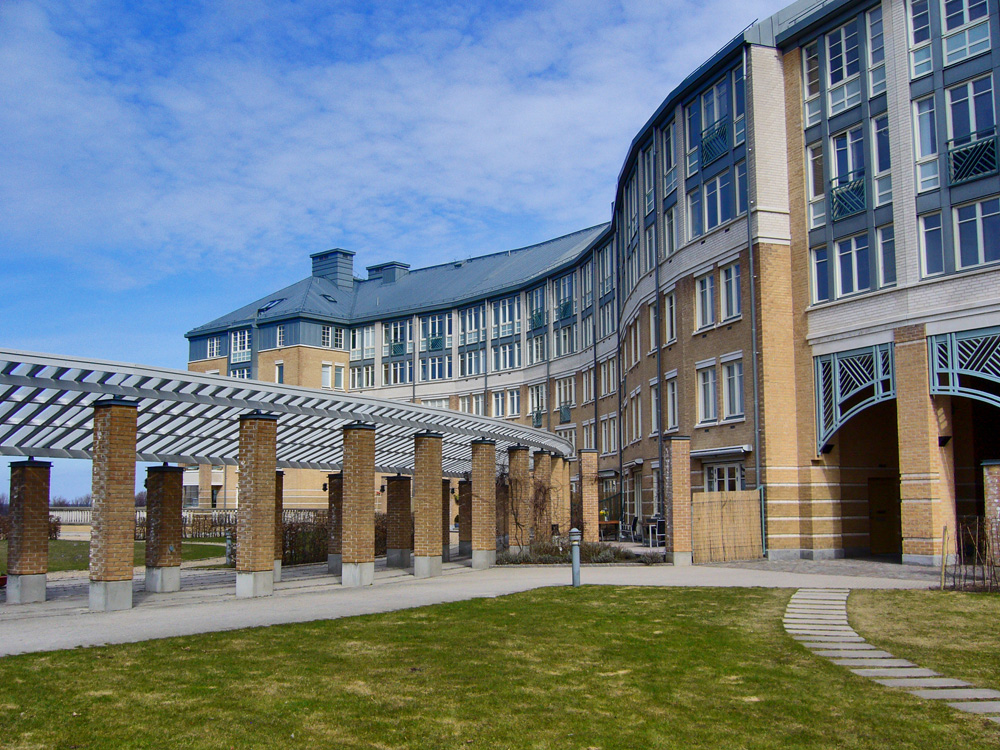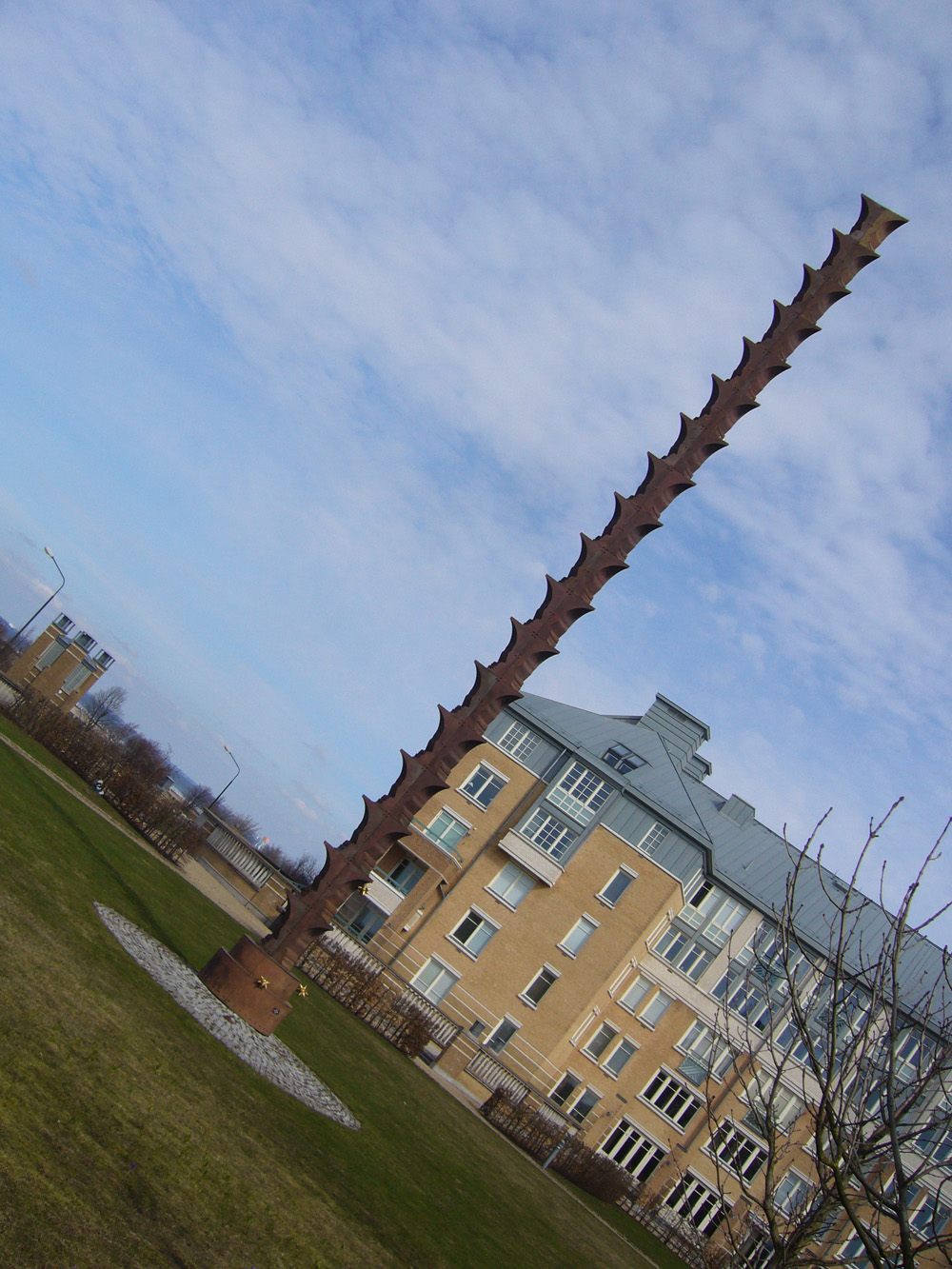 Tall unnamed sculpture at Potatisåkern.
Turning Torso seen from Potatisåkern.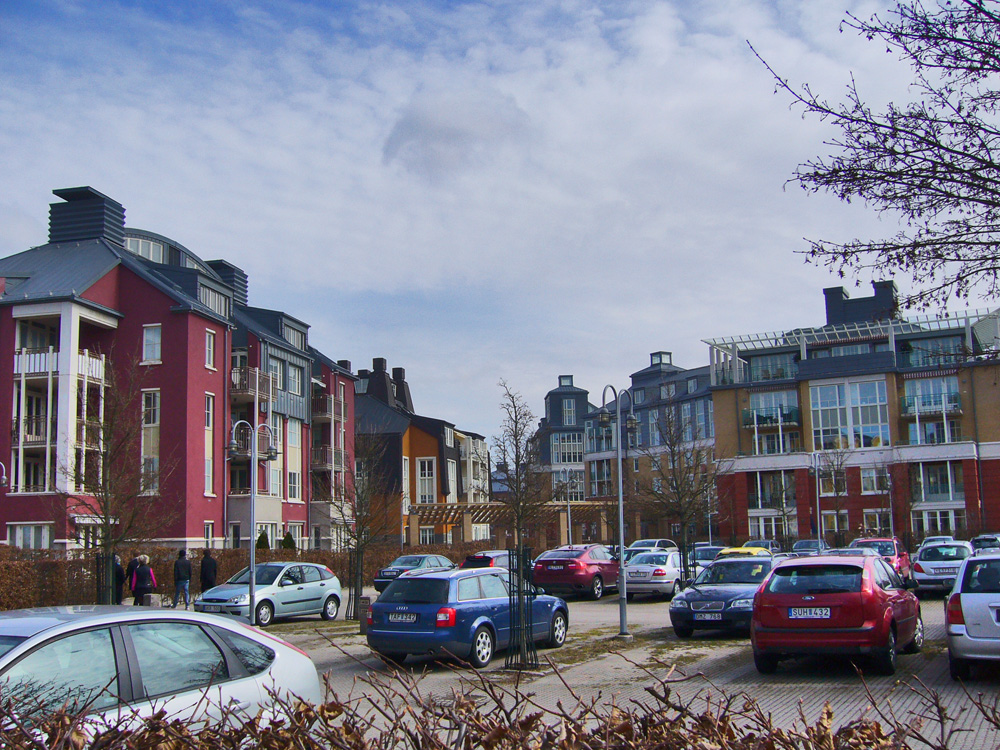 The parking lot.