View from Mondego river to the old city
Coimbra do Choupal, ainda és capital, do amor em Portugal, ainda. Coimbra onde uma vez, com lágrimas se fez, a história dessa Inês tão linda. Coimbra das canções, Coimbra que nos põe, os nossos corações, a nu. Coimbra dos doutores, pra nós os teus cantores, a Fonte dos Amores és tu. Coimbra é uma lição, de sonho e tradição, o lente é uma canção, e a lua a faculdade. O livro é uma mulher, só passa quem souber, e aprende-se a dizer saudade.
The Aerial Photos are from the book "Coimbra Vista do Céu / Coimbra From the Sky", 2004.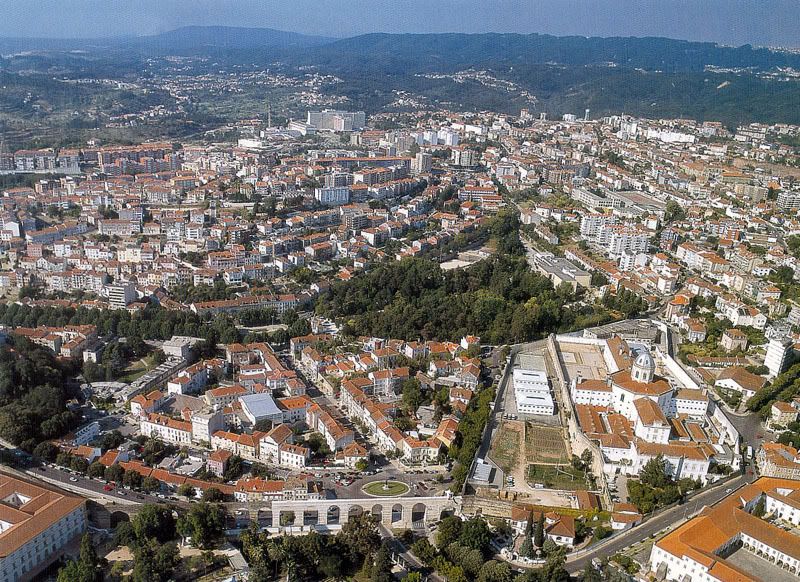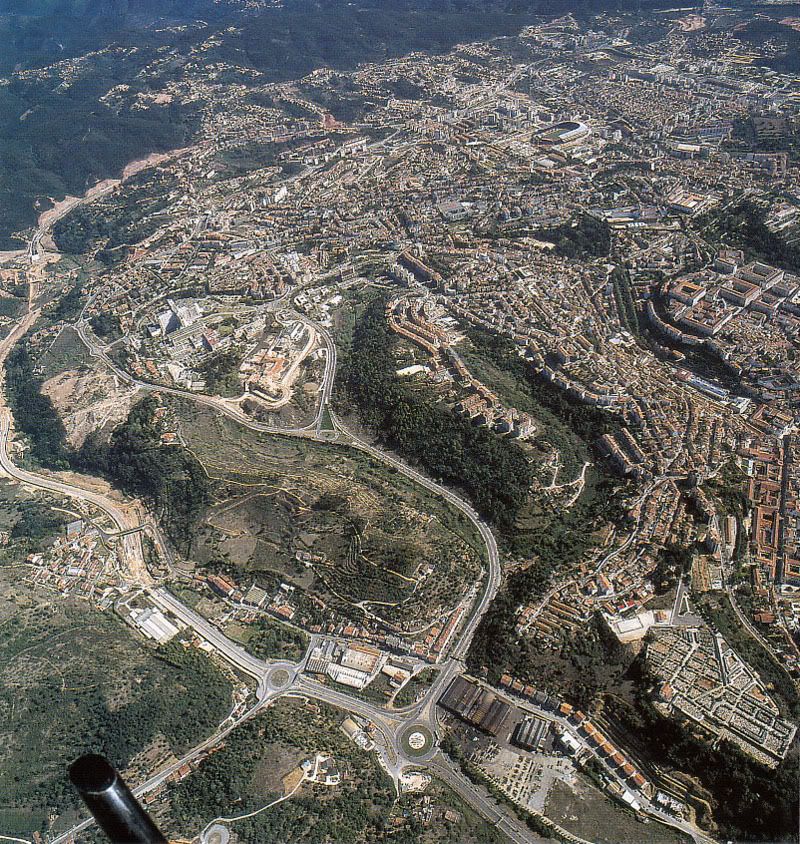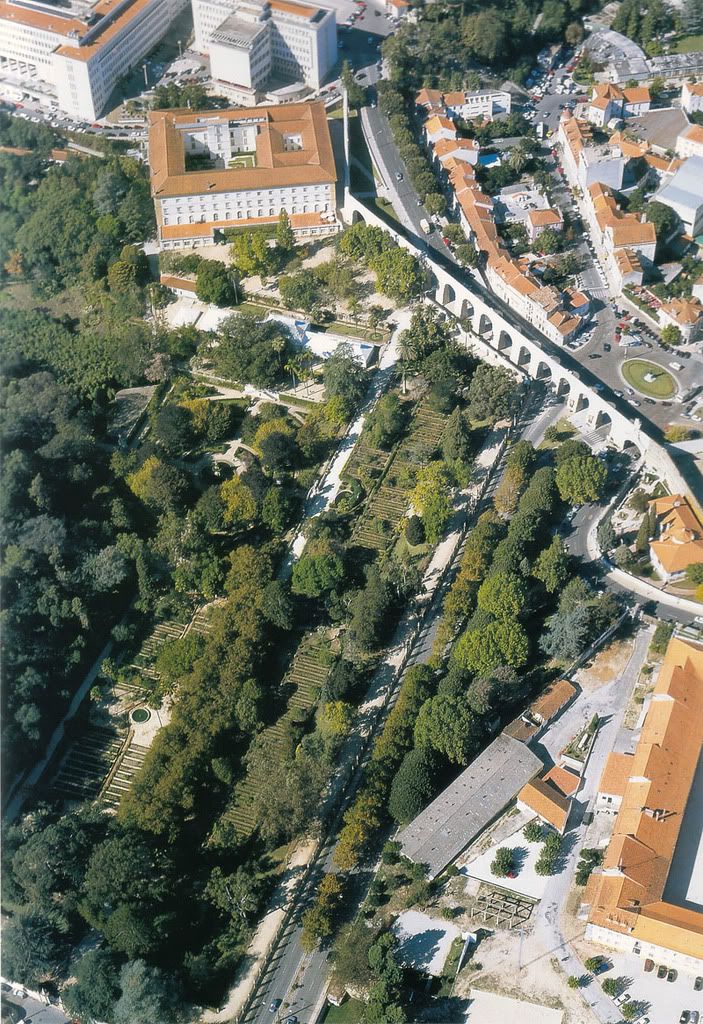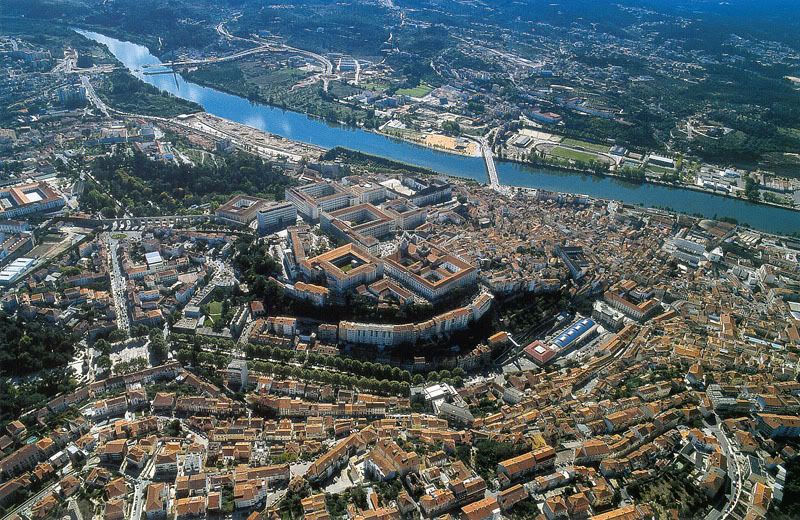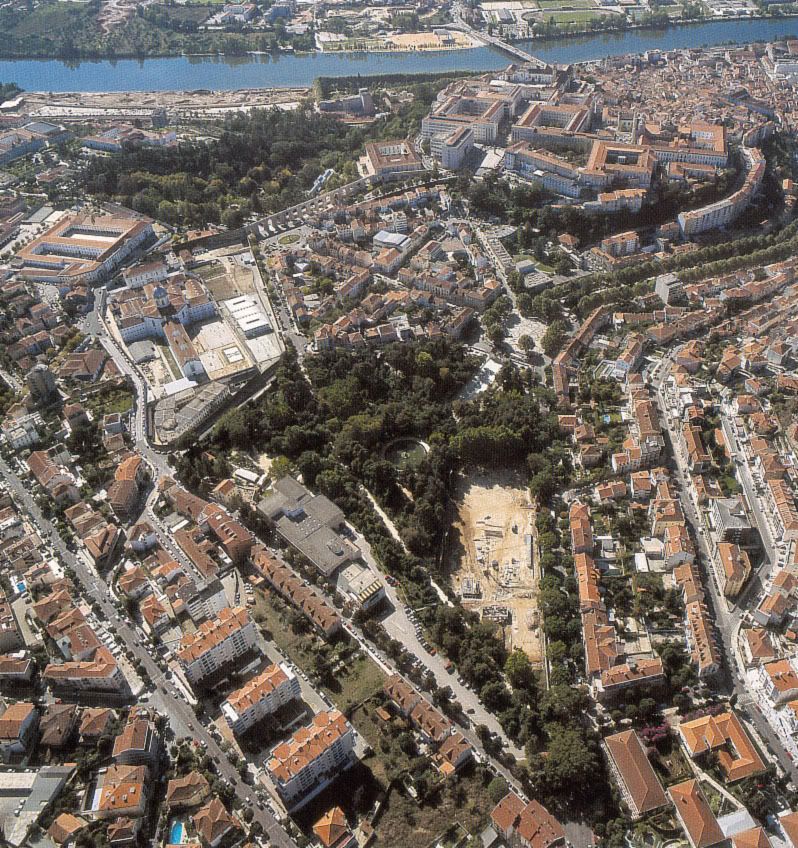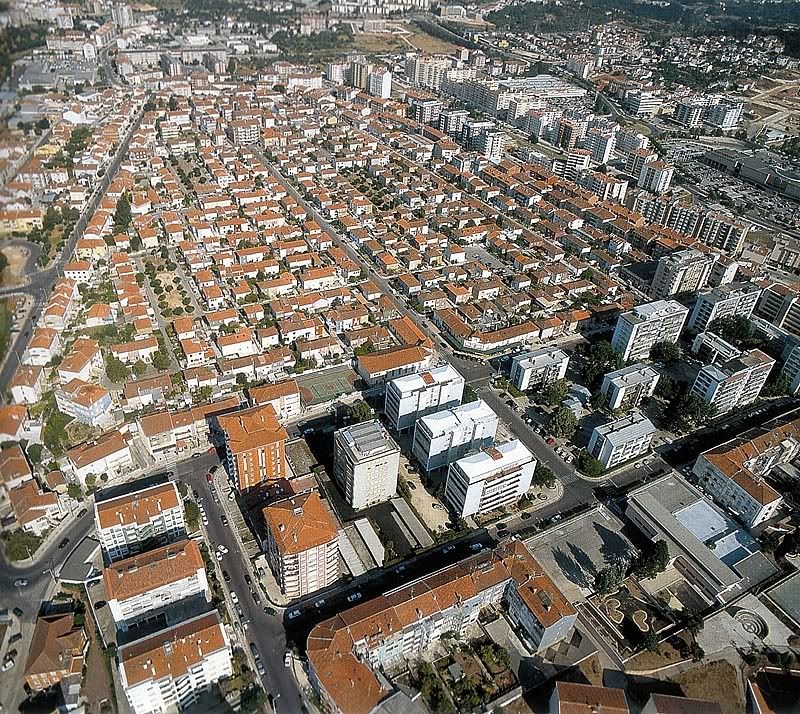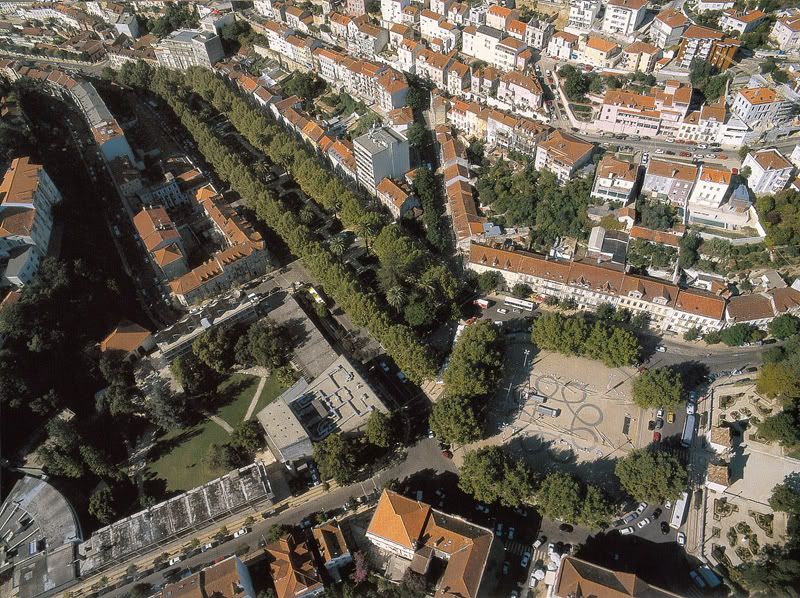 Coimbra has a population of 150.000 residents. However, the "present population" is around 230,000 - 30,000 university students who live year round in town except on vacations and 50,000 moving daily from surroundings, to work in Coimbra)
________
Coimbra is home to many students from elsewhere, including thousands of international students.
Coimbra is one of the most important urban centers of Portugal after Lisbon and Porto.
In the Middle-Ages, declining as the capital of the Kingdom of Portugal, Coimbra began to evolve into a major cultural centre with the foundation of the University of Coimbra in 1290. The university, one of the oldest in the world, attracts visitors from around the world due to its monumental buildings and history, making the city an important touristic destination.
Coimbra is also known for its university students' festivals. "Queima das Fitas", takes place at the end of the second semester (usually in the beginning of May) and it's the biggest student parties in all Europe. It lasts for 8 days, each for each University of Coimbra's Faculty: Letras (Letters), Direito (Law), Medicina (Medicine), Ciências e Tecnologia (Sciences and Technology), Farmácia (Pharmacy), Economia (Economics), Psicologia e Ciências da Educação (Psychology and Education Sciences) and Ciências do Desporto e Educação Física (Sports Sciences and Physical Education).
Coimbra has a mediterranean climate with moderate cold and rainy winters and hot and dry summers.
"Coimbra" ou "Abril em Portugal" por Amália Rodrigues