In advance, I apologize for my crappy camera. Also in advance, if you have the time, read a little bit about Jacksonville history and read the captions. It really is not boring. The first thread will detail part of Ortega, with many more neighborhoods to follow from downtown to St. Augustine.
On to my first photo thread:
Jacksonville is a city that is completely under-represented on the forums, and partly because it is only 1.35 million people, partly because it is sandwiched between the likes of Atlanta, Miami, Orlando, Tampa, and Charleston, all cities more popular to photograph with posters. Also, most Jax natives and transplants engaged in the community and blogging are highly active with
www.metrojacksonville.com
, which covers developments in the city, covers neighborhoods, covers "Learning From" other cities complete with pictures, and has its own forum with thousands of posters. I don't see too many other city dedicated websites like it and Jax is fortunate to have people to keep it up.
The first thread covers the neighborhood of Ortega via the riverfront, as well as a few skyline shots. Not only just after this thread, but subsequent ones to come, you guys will be super impressed with Jacksonville and will wish there were more pictures of it. Many people think of Jacksonville as a small, backwoods, FL town, but they just don't realize that we were THE winter residency for almost every wealthy northerner from the Astors, Duponts, and Goulds to the Carnegies up until about 1930 when Flagler had fully extended his FEC railroad to Miami. Jacksonville is still Florida's best kept secret and a haven for old money families who wish to remain discreet (basically just by living in Jax, haha).
A little history about Ortega (the pictures will have their own captions):
-Ortega is bordered by the St. Johns River on the East, the Cedar River on the North, and the Ortega River on the West, and the neighborhood was once a complete island, but is now a peninsula due to Ortega Blvd/Roosevelt Blvd crossing on the southern end.
-Highwayman and cattle rustler Daniel McGirt once inhabited the area in the 1700s; there is now a road named after him
-Don Juan McQueen attempted to establish a plantation in Ortega in 1791, but was forced to flee from attacks by Georgians and the French
-Heirs of a former landowner sold the island to Jacksonville Ortega Town Company in 1902, which borrowed money from Mr. J. Pierpont Morgan to develop the neighborhood.
-The first bridge connecting to the "mainland" was constructed in 1908 and was wooden. Waterfront sites were sold for $100 and water was free until 1911 and no taxes were paid until 1912.
-The Florida Country Club was constructed in 1910 and designed by famed New York architect Henry Bacon (Lincoln Memorial in DC), who also built a home for his family on current day Ortega Blvd.
-1920s Florida Land Boom proved to be the time of biggest development for Ortega when many masonry mansions were constructed in Mediterranean and Tudor Revival styles
-Current Ortega Bridge was completed in 1927
-Streetcars once stretched from Ortega to downtown
-Gangster "Machine Gun Kelly" rented a house by the Ortega Bridge on Grand in 1933 and mysteriously escaped with his wife before a police raid could catch him
Now to the photos...note that homeowners' names are not disclosed

First a skyline shot from the neighborhood to keep you guys enticed! 
Ortega Bridge, originally built in 1908, rebuilt in 1927 (was once and maybe still is the busiest drawbridge in FL or the East Coast in number of openings…avoid at all cost if in a hurry
)
A new house…don't worry, we'll build way up from here!
A condo building where the average age is probably 80+.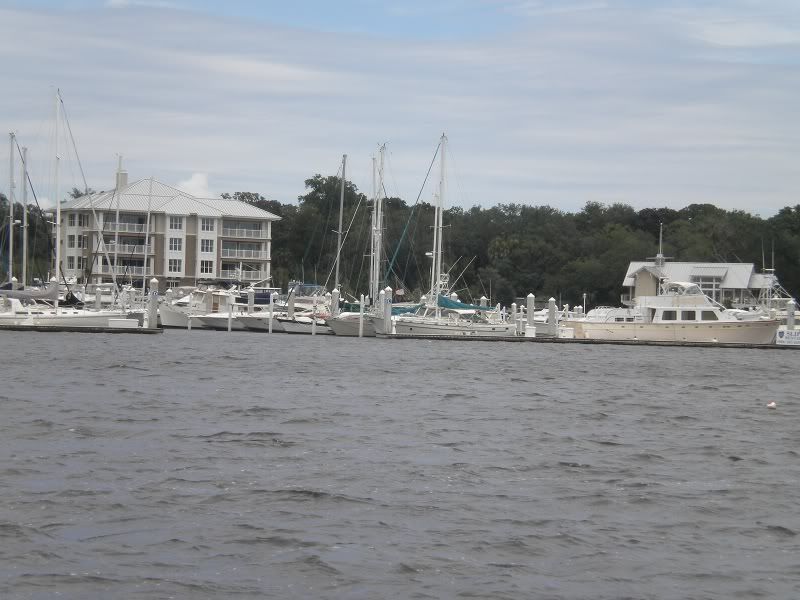 New condos and one of many many marinas in the area.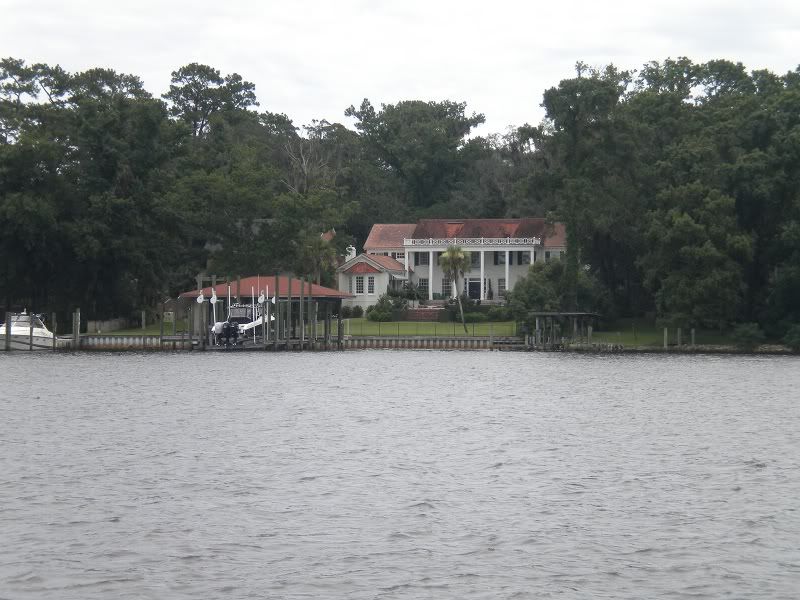 Owner of this house just passed this week  He had an illustrious business career, but then became an urban development pioneer in Riverside and also built and remodeled old homes in the area. He floated this house in 3 pieces through the Ortega Bridge from the opposite side of the river, and added onto it. It was built originally in 1917. He floated several other houses seen in the following pictures and remodeled them.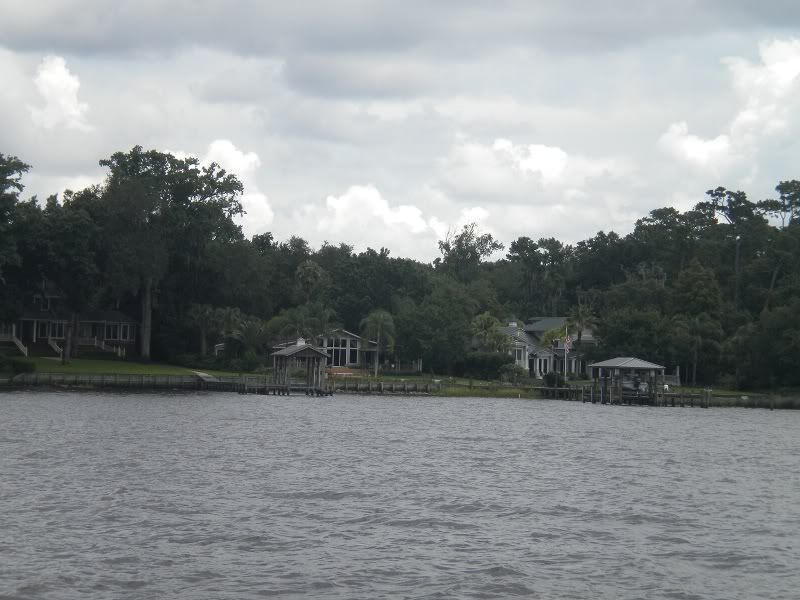 Nearing Ortega Point.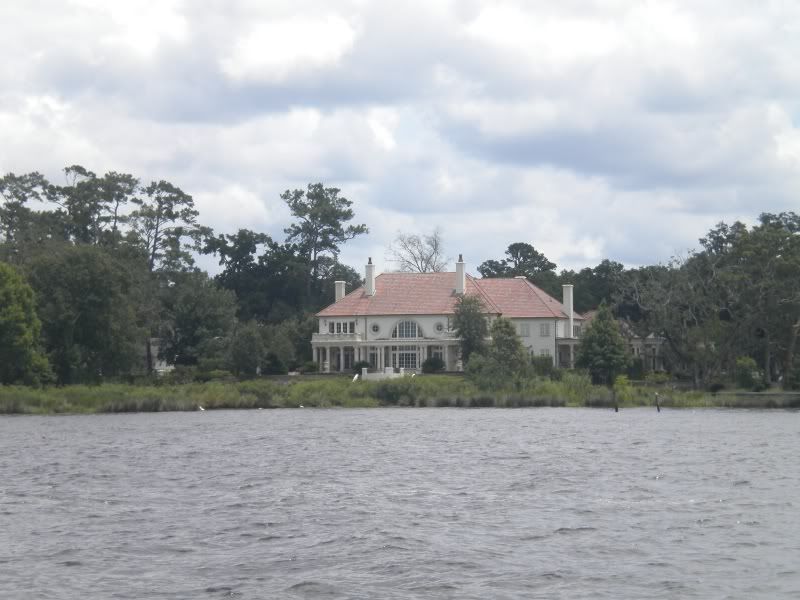 The owner of this house owns many companies, Bubba Burger being one. It's a new house. There is a rumor that a debutante party (one of the country's most exclusive coteries is in Ortega) that they threw for their daughter cost upwards of 7 figures. Is that tacky I just said that? Probably not even true.
Former Diocese of Florida Episcopalian bishop lives here with his wife from Greenwich.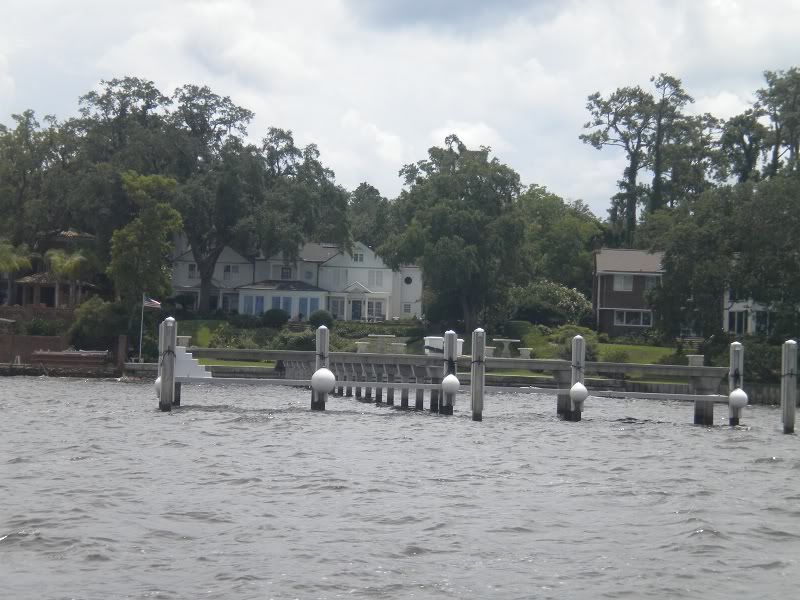 1920s home.
1920s homes. The tudor revival on the left was built in 1925, and the houses across the street from the riverfront homes (many are also tudor revival and beautiful) were built from 1910 to 1920.
1920s homes, ok most homes photo'd are built in the 1920s, so I will quit saying so unless they have real historical significance or are new (though I am sure we can tell which ones are new)
Ok…old on right new on left. The owner of the house on the left started one of the largest private equity groups in the country, and his company is now managed principally by Chicago billionaire Neil Bluhm.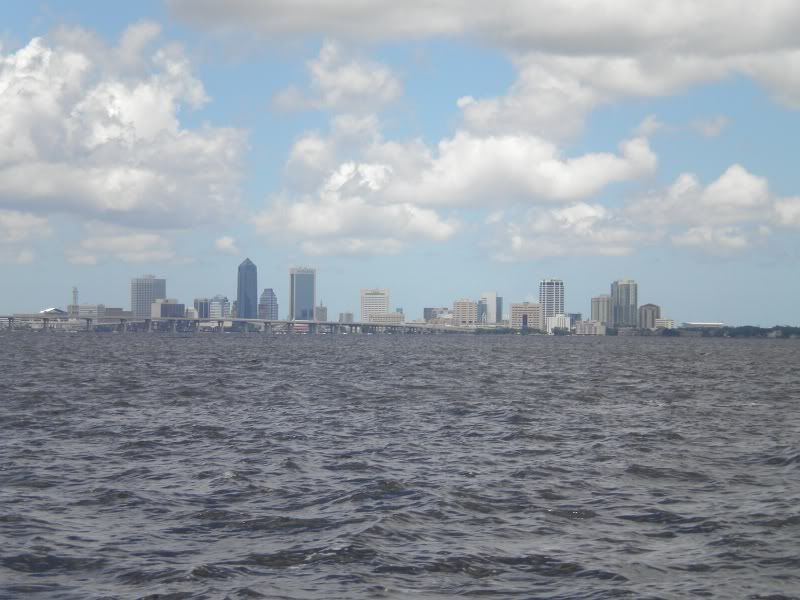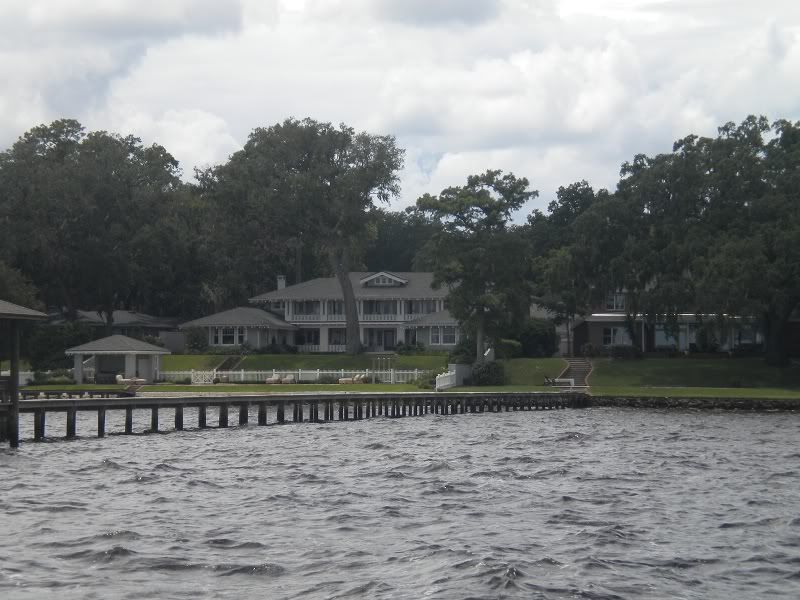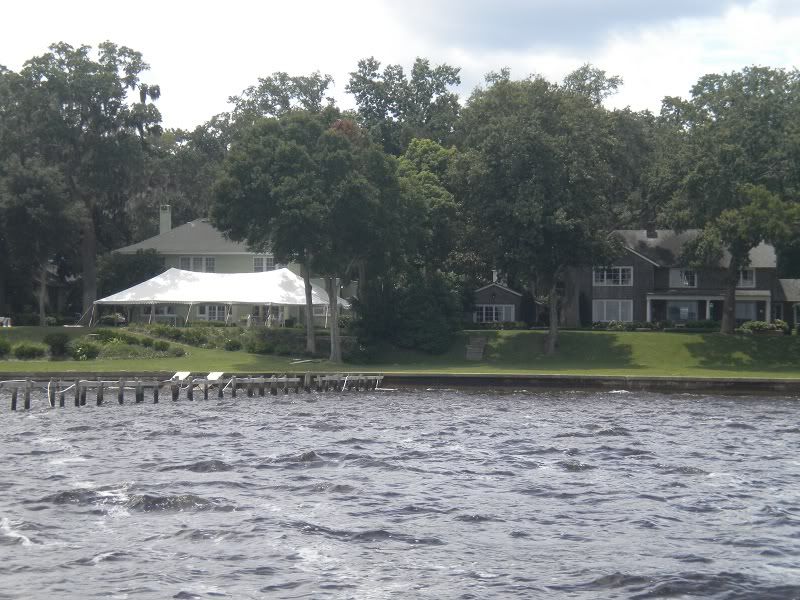 Setting up for a party…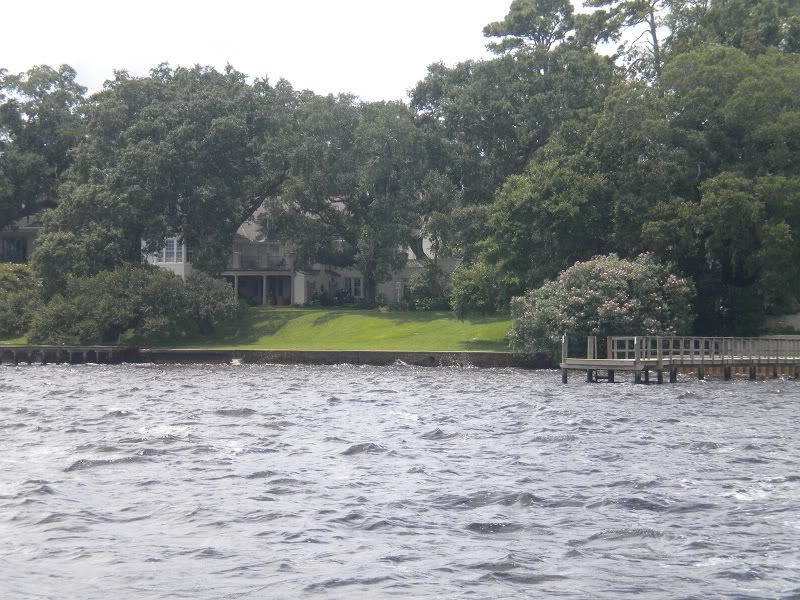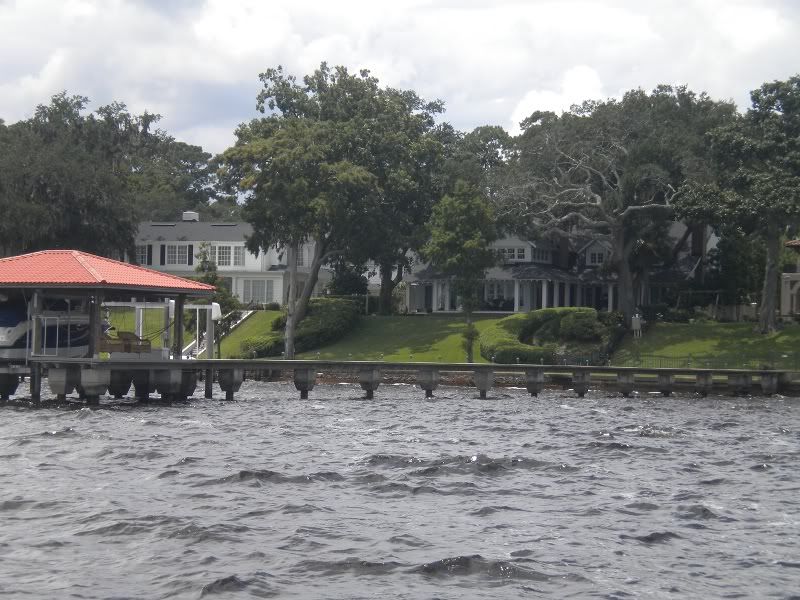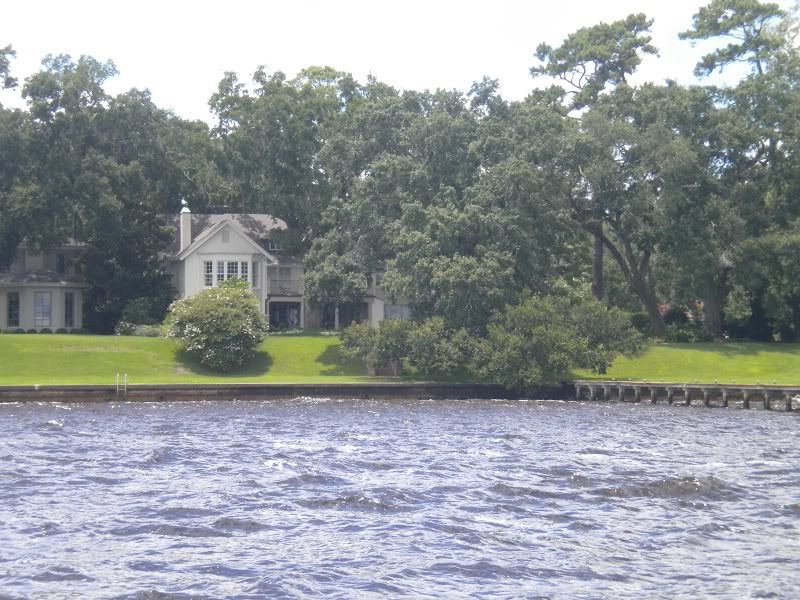 Head of Regency Centers lives here (a large and well known publicly traded REIT based in Jacksonville and run "in the family," this being one of the family members' houses).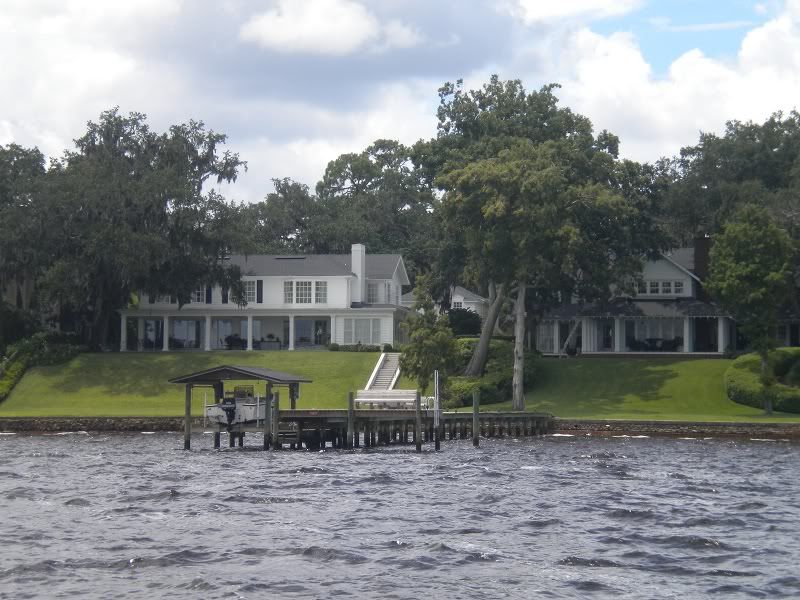 A very wealthy socialite lady lives here. She/her husband made her fortune in owning grocery store chains and other investments. Her son is rumored to have close to a billion dollars (lives in NJ now) by way of leasing land to communications companies to build cell towers across the country.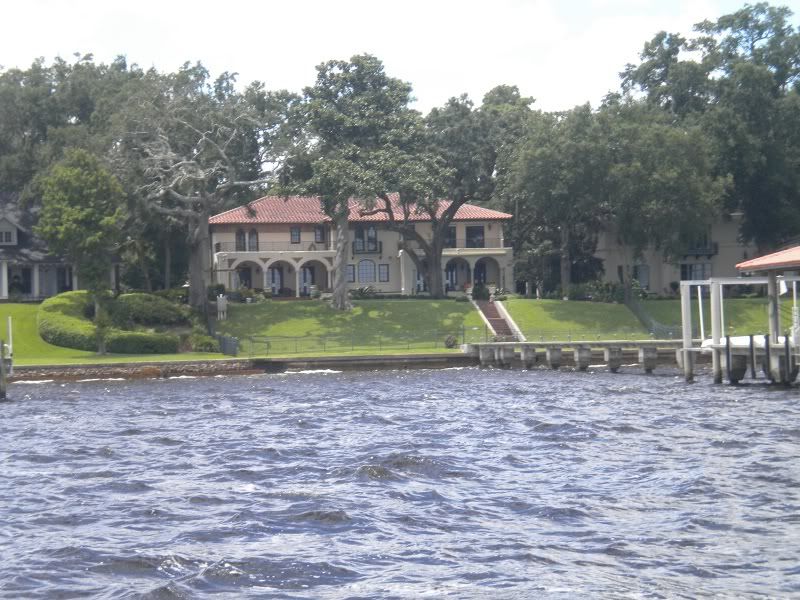 This house was built for James Spratt in 1925 and designed by famed architecture firm Marsh & Saxelbye. The frieze was designed and sculpted by an Austrian artisan who always remained anonymous, even though he was responsible for many significant works.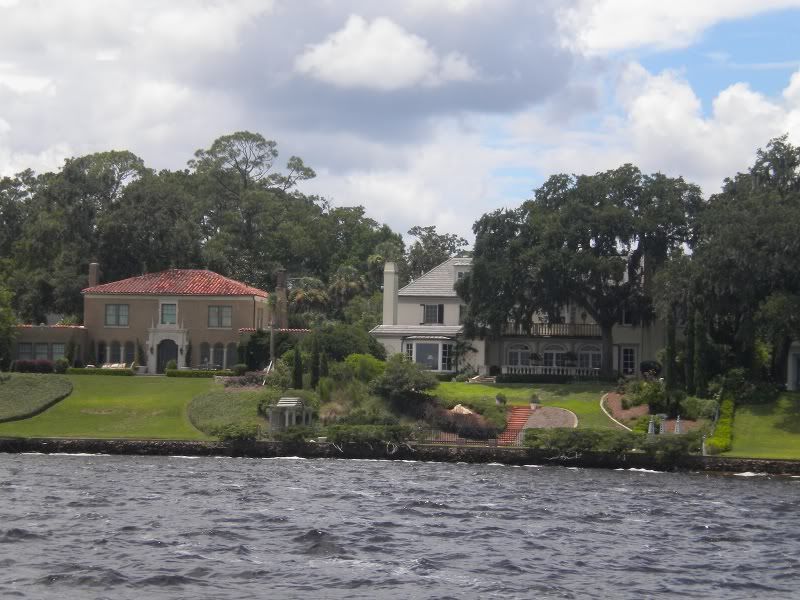 New on the right, old on the left. The house on the left is occupied by a former mayor of Jacksonville.
Stockton Park. If you look at an aerial of the neighborhood, you will see a grid network of streets (common in Jacksonville, believe it or not) with several circular and semicircular parks in the center of the neighborhood and several pocket parks and several parks along the riverfront. It is understood that due to the overall financial system of the residents of the neighborhood that it is up to them to maintain and beautify the parks, and not the job of the city. Sadly only a few of the parks have truly been spruced up.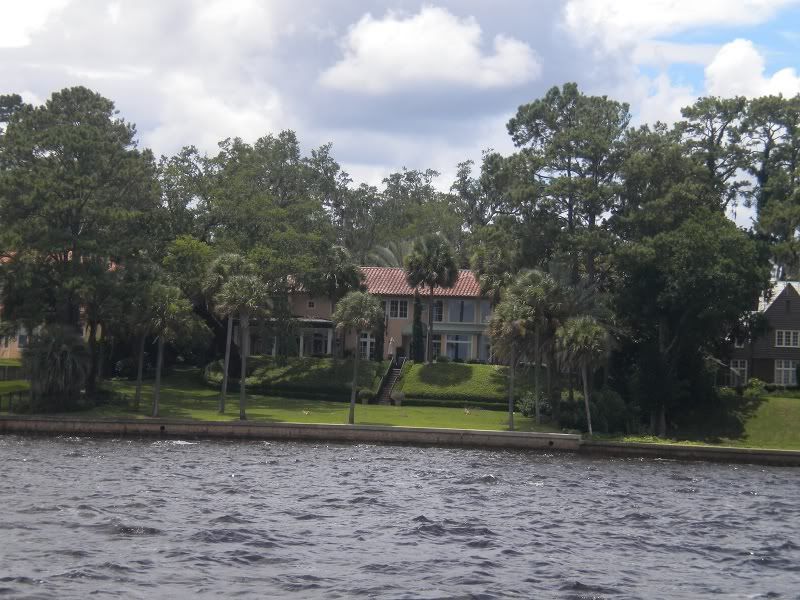 New house.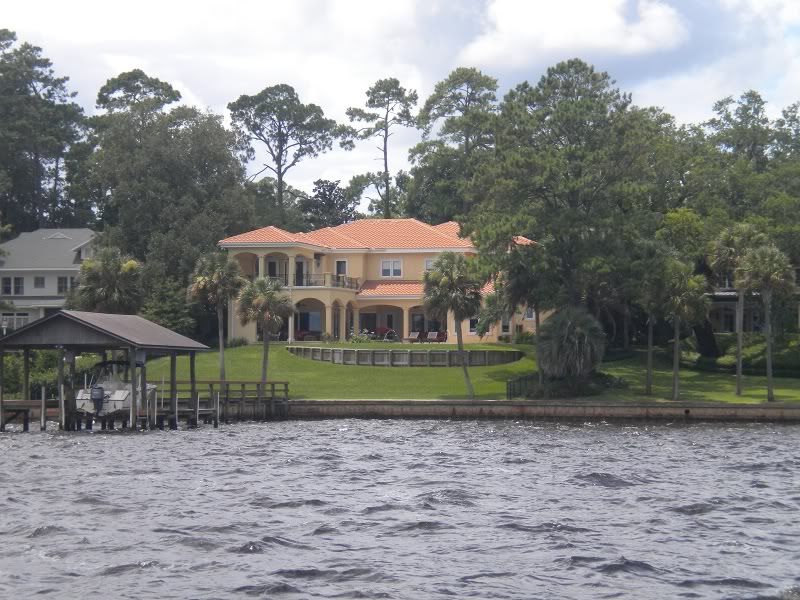 I have no idea how this house was even built in this neighborhood…it sticks out like a sore thumb, but Ortega does not have the same regulations as the historic districts like Avondale, Riverside, and Springfield. Plastic surgeon lives here.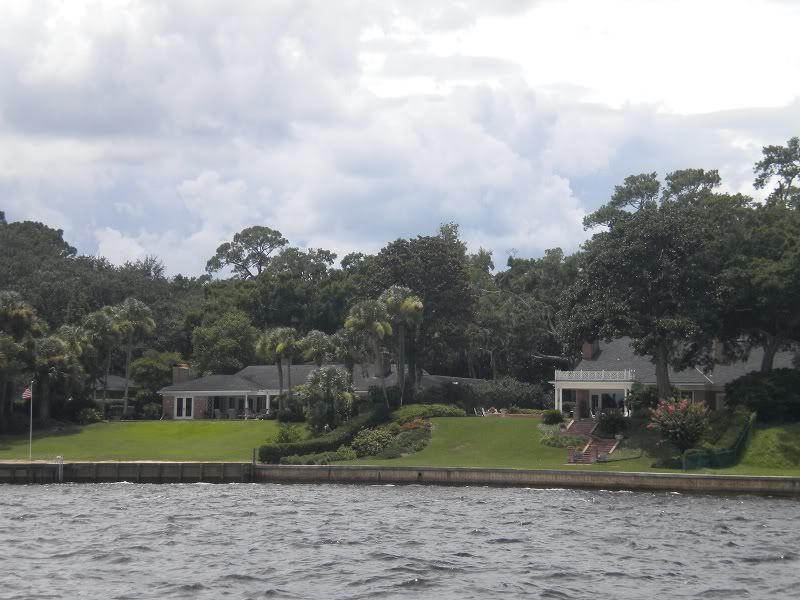 Old Darien, CT family lives here.
This house was floated down the river from a location on the point. It is an old 1910s house filled with old Cummer wood. It is absolutely gorgeous inside. Jack Del Rio, the coach of the Jacksonville Jaguars lived here, but ended up moving to the opposite side of town to a very cookie cutter gated community.
2 of my favorite old houses in the neighborhood. The one on the left was recently redone.
One of these houses is currently being redone and will look great when complete!
I used to party at the house on the right A LOT until they moved away. The house on the left looks new, but is actually a 1920s home floated down the river and added onto.
New house on left.
Back to old homes for a while.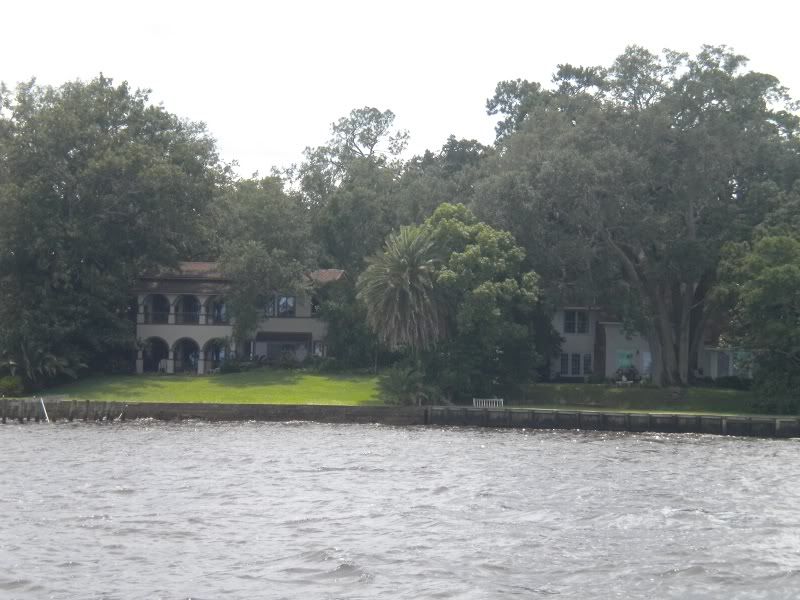 The owner of this home is the president and chair of the largest bank in FL and one of the fastest growing banks in the country. He recently got naming rights to the Jaguars stadium in a 5 year deal. An old Greenwich family lived here before.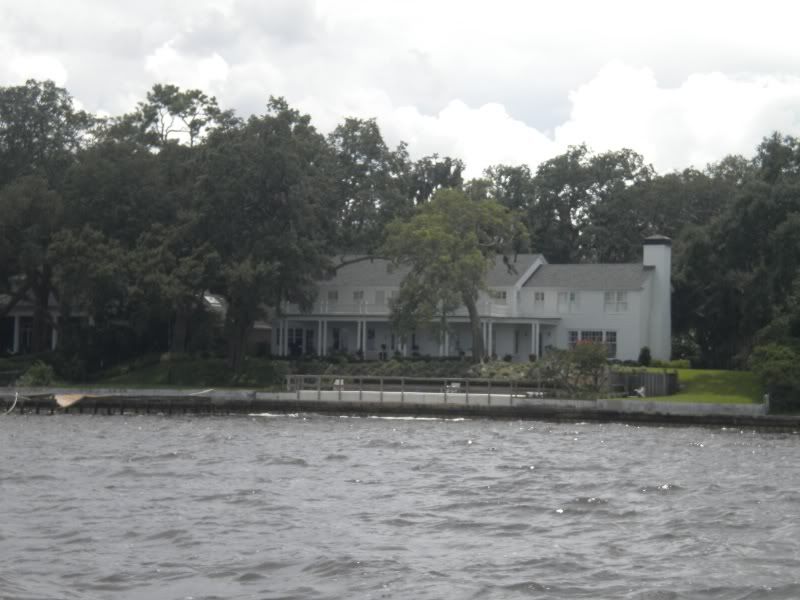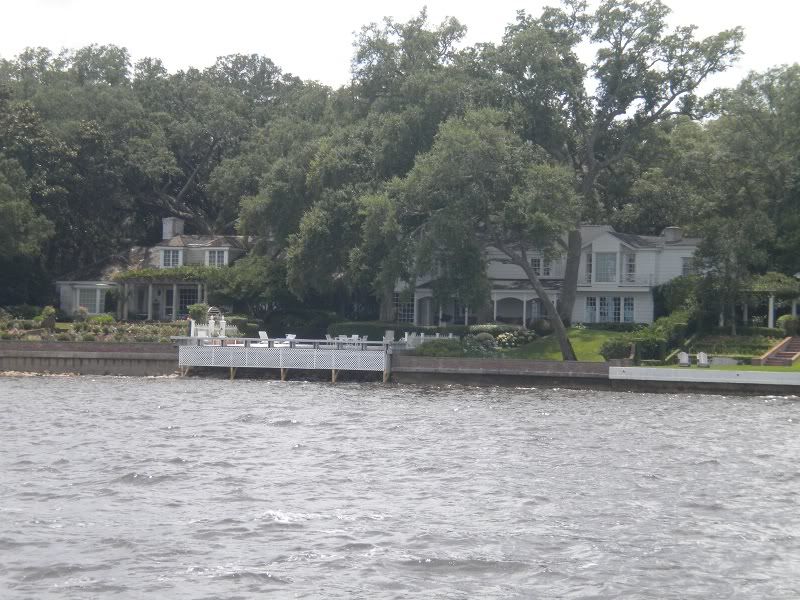 These 2 houses are owned by one family (the parents of the wife of an owner of a previously shown house). The one on the left is used as a guest house. The owner was the founder and president of Computer Power before he sold it to Alltel. I think he did a few other notable things, too.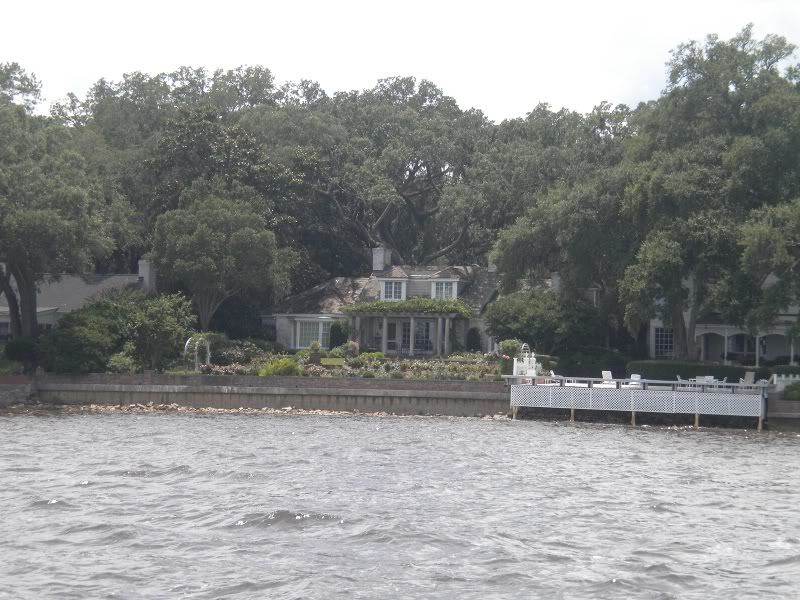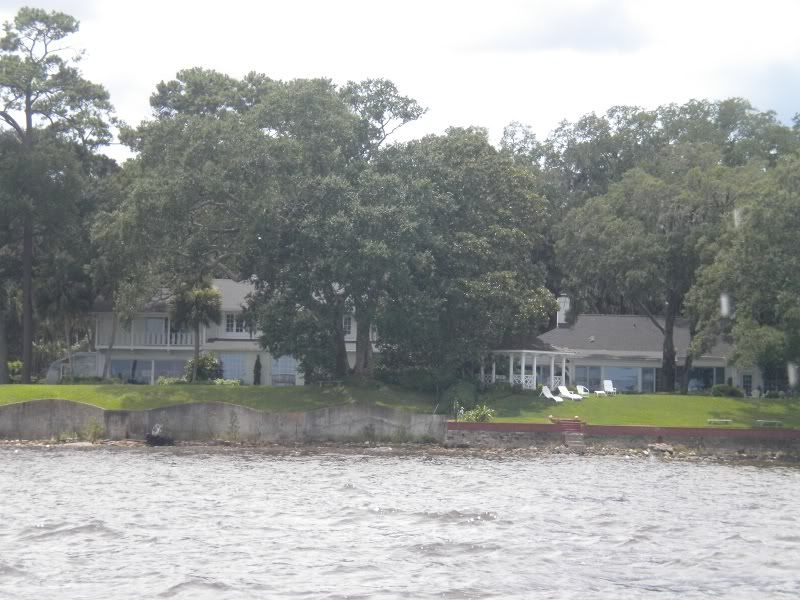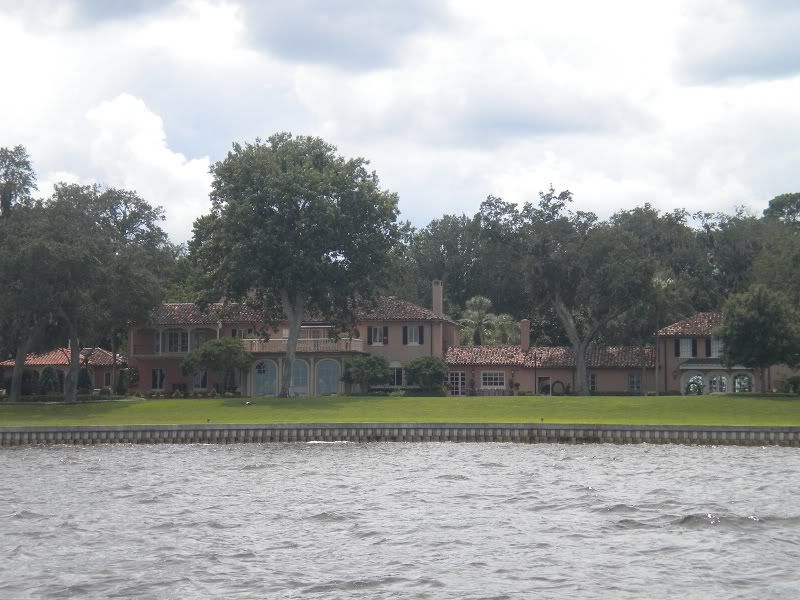 One of the grandest homes in the state, "Los Cedros" was originally built for a decorated WWI colonel in 1924. The famed Palm Beach architect Marion Sims Wyeth designed the home after studying El Greco's home in Toledo, Spain. The current owners are the parents of some other owners of a home pictured (you guys can get the point that the neighborhood is very "tight-knit") and made a name for himself as director of Florida National Bank (took it over form Ed Ball who took it over from Alfred Dupont). He sold the bank to First Union and became a director of First Union until 1998. First Union was bought by Wachovia, and interestingly enough the former CEO of Wachovia lived in Ortega near this house. Anyway, the owner is one of the shrewdest investors in the state and was big at Charter, St. Joe, and other companies. Do you guys remember Charter?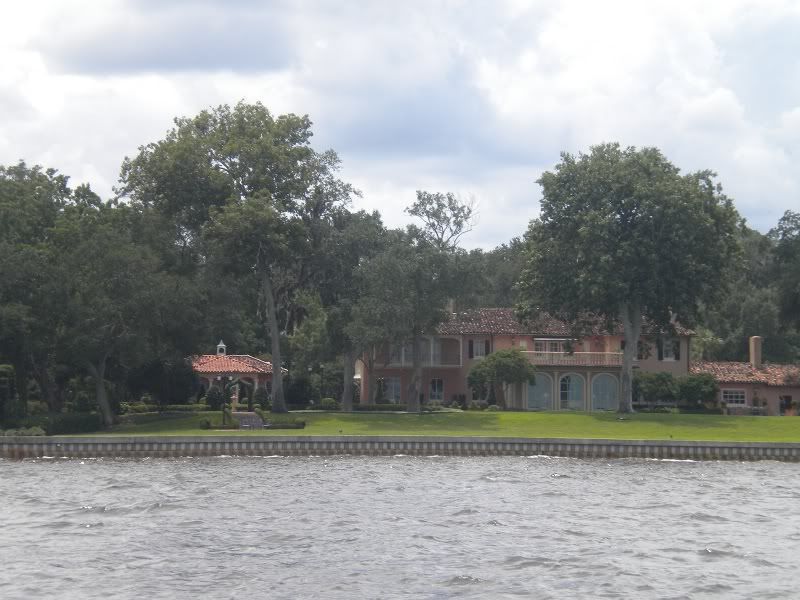 Not a fan of these.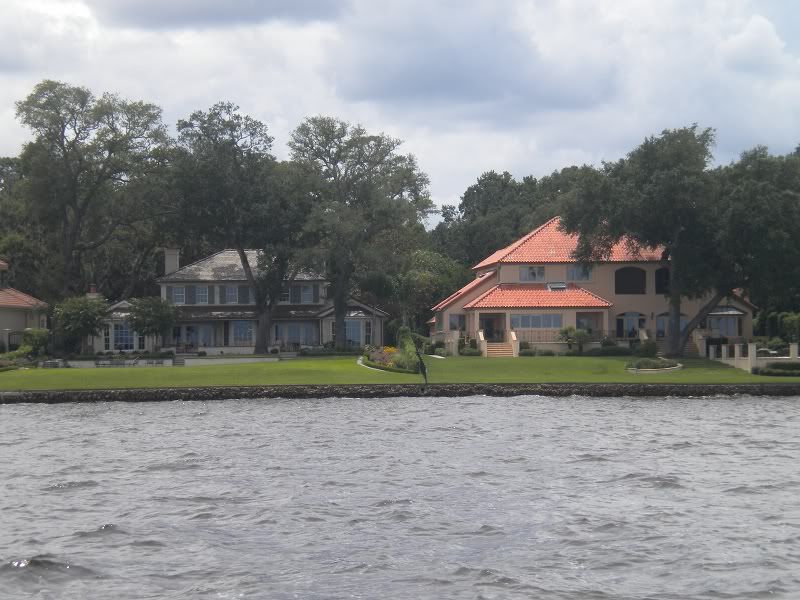 House on the left is constructed from coquina.
Hedge fund guy here.
The "Gatsby" house on the right (it's actually new). The house on the left is owned by the founder and chair of Florida Rock Industries, one of the largest Gypsum companies in the country. Remember Jacksonville is a heavy industry town with a huge port. Florida Rock is gypsum, Charter had oil refineries everywhere in the world and here even, etc.
Founder and Chair of Haskell Company, one of the country's largest private design build firms. Also a minority owner of the Jaguars and an owner of a beautiful yacht called the Casamia (my home). He is also one of the largest collectors of contemporary art in the country, and as a result, Jacksonville is blessed to have probably the best contemporary art museum in the south. Very quirky/interesting guy who drives a Prius and works on people's sprinkler systems for fun in his spare time. His son is in charge of Haskell Int'l based in Moscow and his daughter lives in Atlanta.
Brand new home…to see a neighborhood full of beautiful shingle style homes (old and new) go to Atlantic Beach! This family is half local, half Pittsburgh, and like many northern families relocating, they feel comfortable bringing traditional northern influenced architecture to Florida (we have trees and other old buildings already in Jacksonville so there is no pressure to build Mediterranean).
Former owner of the shipbuilding yards Atlantic Marine. Recently sold it to investment banker John Lehman.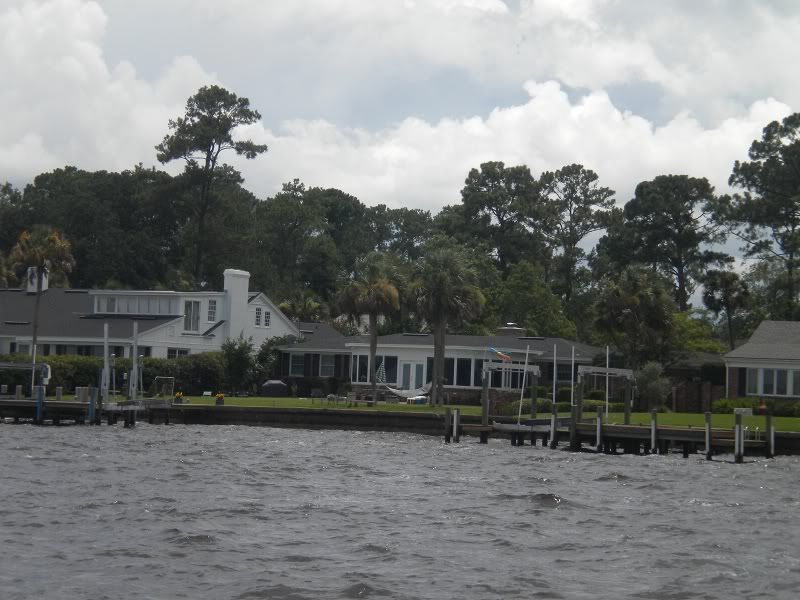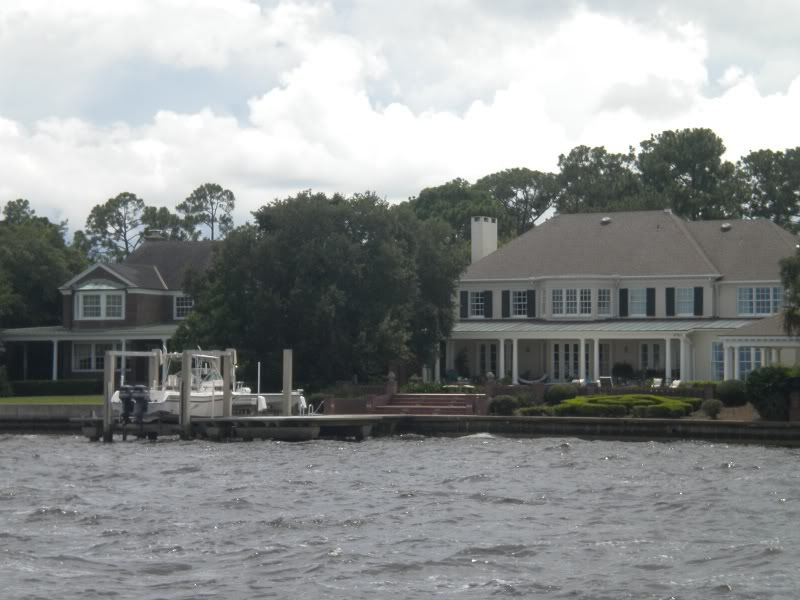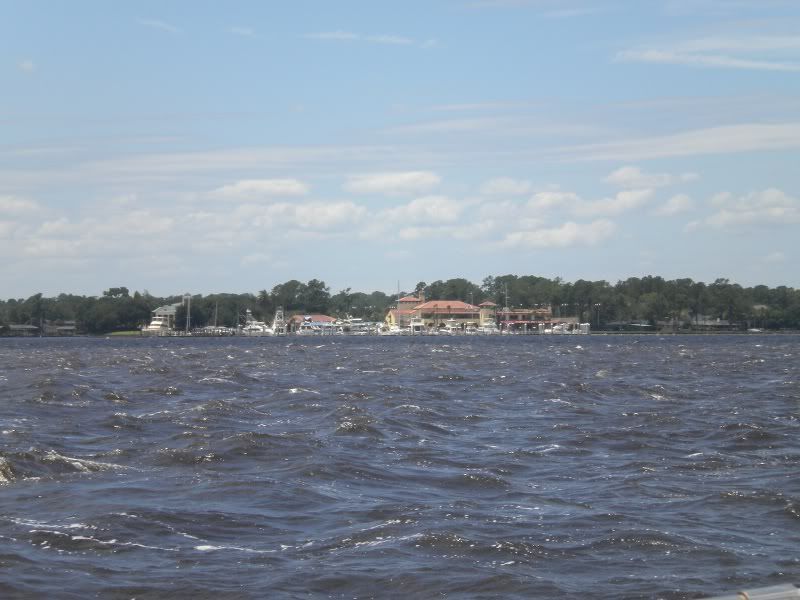 A home modeled after Monticello and constructed for a half local/half Greenwich family.
2 smaller/mid-size Huckins Yachts are pictured (the 2 center ones, one about 35 ft, the other probably 55-60 ft). Huckins is a well known, well-heeled custom yacht builder located on the Ortega River. They were made famous in the 20s when the very first boat was sold to David Goodrich, who later bought 2 more. They were also one of the main PT Boat builders during WWII (part of the overall war effort and Jacksonville was one the country's leading efforts on the war front with all the bases around). Where can you spot Huckins boats/yachts? In Ortega, of course, where so many residents have one or share one between a couple of familes, Fort Lauderdale (what boats can't you find there?), and Newport Rhode Island where it is actually very popular amonst residents there.
You'll notice the docks are floating. There was a "basin" style dock that was destroyed in the 2004 hurricane season. The Club recorded sustained winds of 68 MPH for almost 2 full days (higher gusts) in one hurricane, and 62 MPH for a day in another hurricane (these were not even direct hits, but they both curved up and were so large).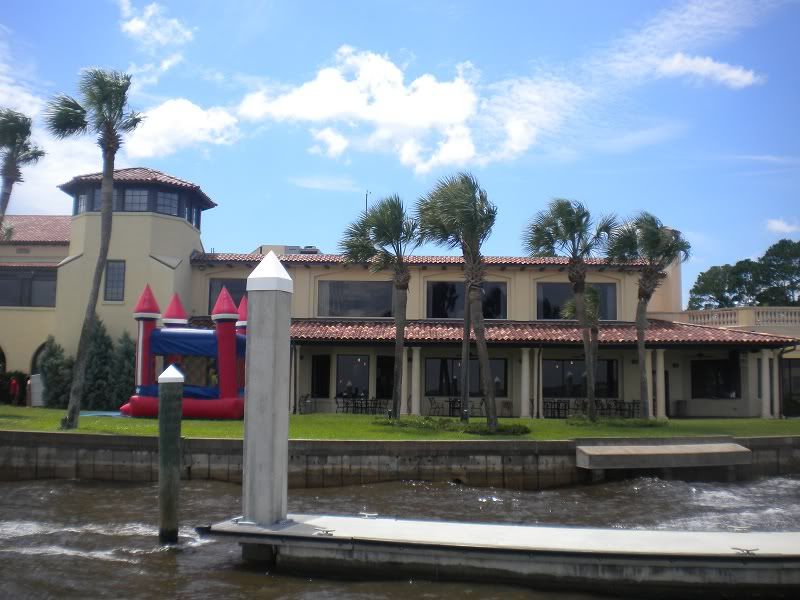 The Florida Yacht Club. Started and originally financed by New York millionaire William Astor, the first building was built in downtown in 1877, but was destroyed in the 1901 fire (one of the largest urban fires in history, think on scale of Chicago's 1871 fire, but not quite as large). The current clubhouse was built in 1927. The Florida Yacht Club is Jacksonville's oldest surviving social organization (private) and the 4th oldest yacht club in the United States. There is still a room named after William Astor. My grandfather was a commodore in the 50s. (Just a tidbit heh)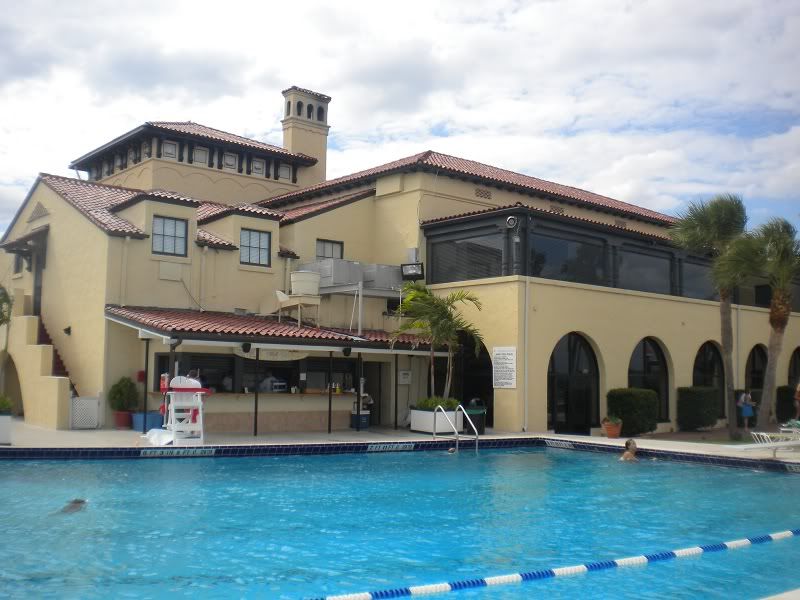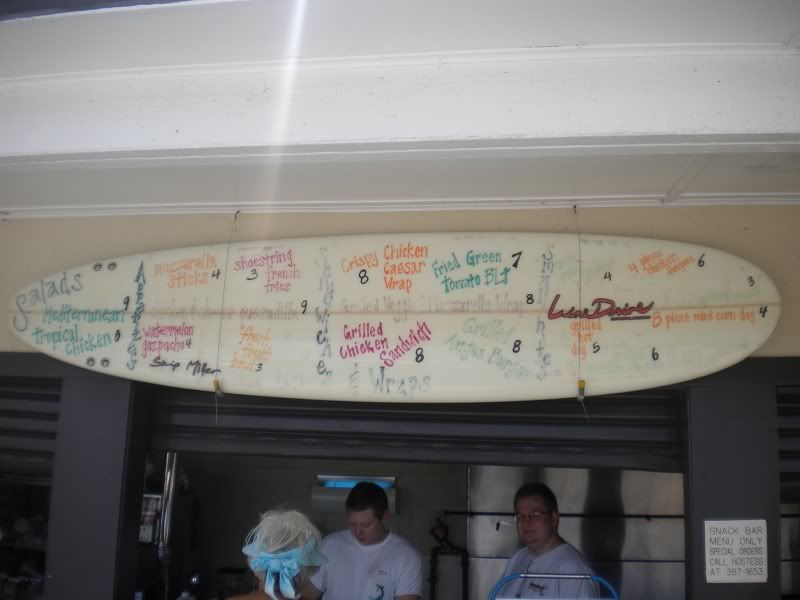 The Snack Bar by the pool.
The front entrance. The 2nd floor has a ballroom (you can tell where it is) where many very nice parties are held. The inside of the Club is absolutely beautiful and extremely ornate.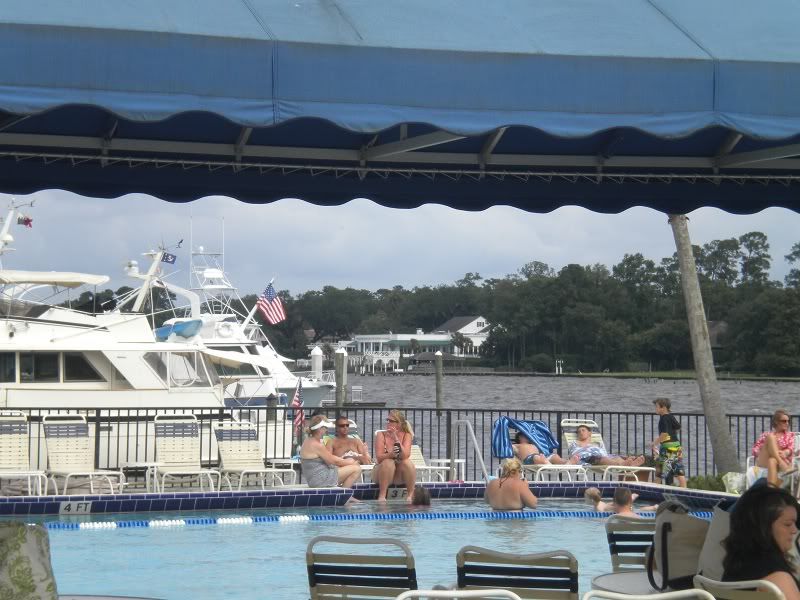 Looking across Pirates Cove to the neighborhood's country club, photographed soon. The two are miles and miles apart by car, but only a quarter mile apart by water. You have to go around a cove and a canal to get from one to the other by car. The 4th of July is fun for members of the clubs because they have their own large scale fireworks show shot from a barge between the two clubs.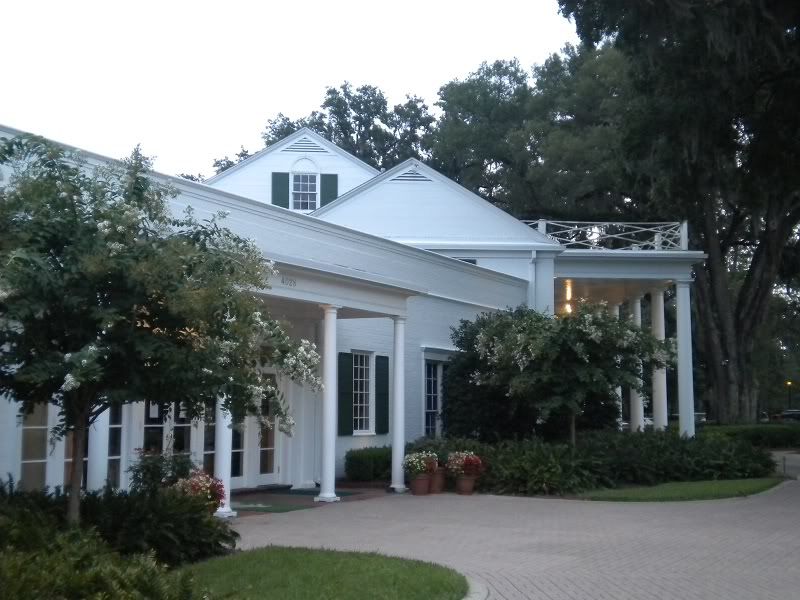 Timuquana Country Club was founded in 1922. Donald Ross, the country's most famous golf course architect, designed the course that year. He also designed a public course that is equally as beautiful on the city's Westside (Hyde Park). I think this course is the oldest course in the state? Later Robert Trent Jones (another famous golf architect) redesigned part of the course and helped to maintain the course until the 1950s.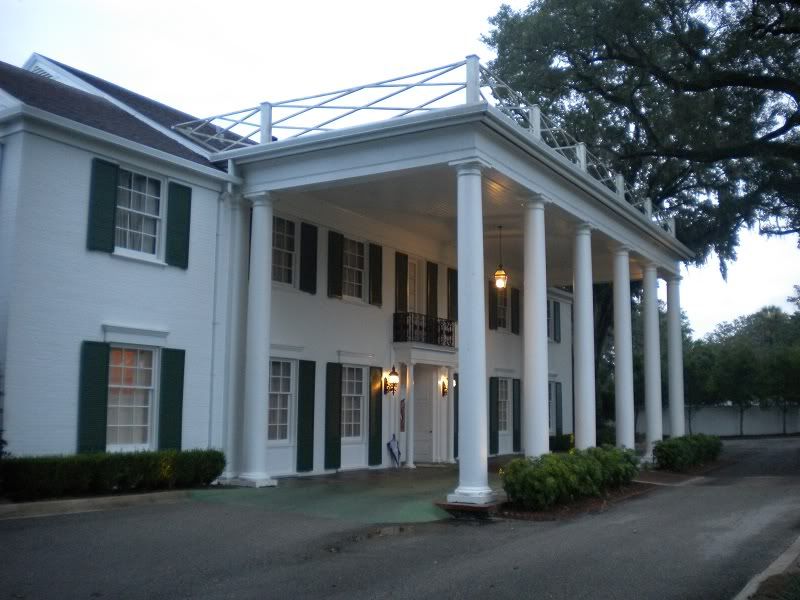 This is a new house that replaced a grand old Mediterranean mansion that was in bad shape. Very sad for me and other architect/history buffs, but at least this house is not unbearable. Actress Connie Nielsen used to live in the old home before the current owners bought it and tore it down to build this.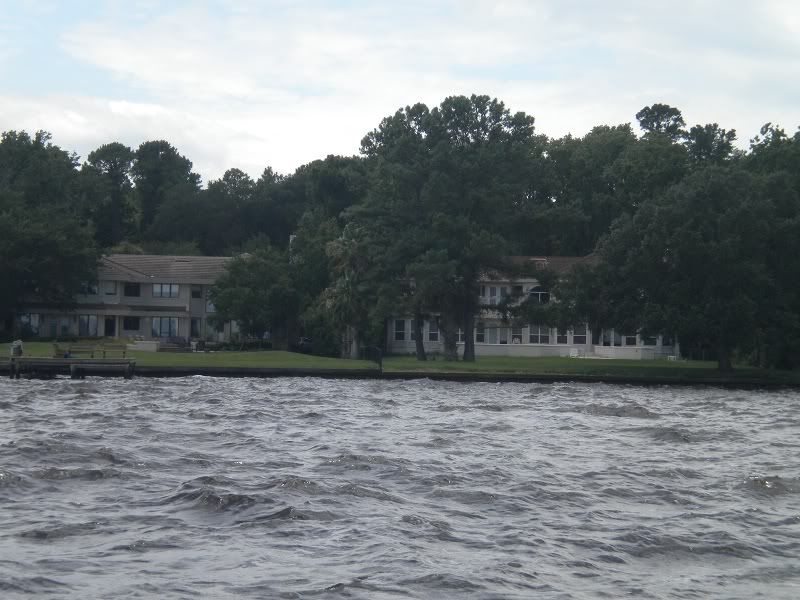 The St. Johns River is one of the only major rivers to flow north. It starts in Indian River County in south central FL, flows past/through the E side of Orlando, becomes wider at Lake George, and remains wide through most of Jacksonville (it's narrowest downtown, hence why downtown is where it is and why Jax used to be called Cowford, get it?). 3.5 million people live along the river.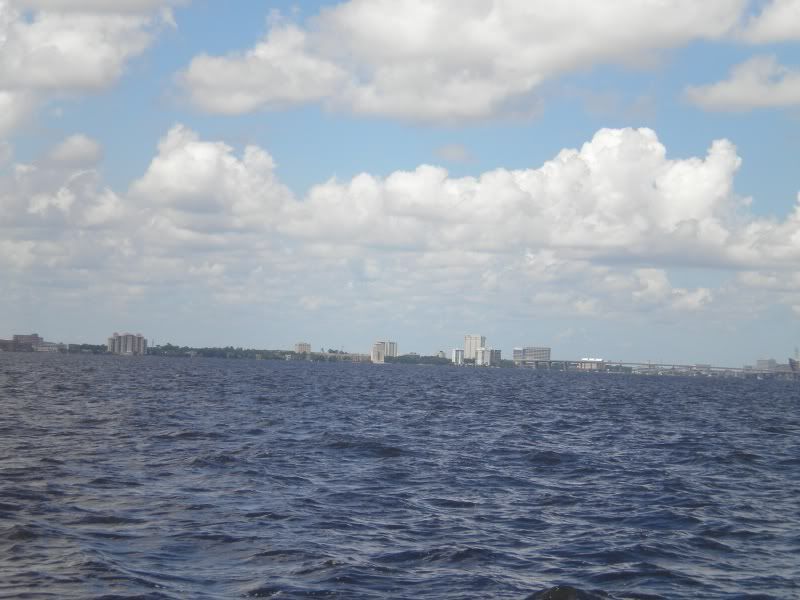 Looking towards Riverside/Avondale, the largest historic district in the state of FL. We'll get to that neighborhood next.
Looking towards San Jose…a very interesting neighborhood that I'll eventually get to!
That's it! Let me know what you guys think!
And sorry for the detailed history lesson and info on homeowners, but people know little of Jacksonville and don't realize it has so much history and so many great businessmen (we are still the old business capital of FL, and our economy relies on tourism and old people less than any of the other FL metros).