Finally some images for this one. Changchun's 3rd supertall plot (still another one coming).
Developer: Powerlong Group
Architect: JAE Studio (the only known proposal)
Powerlong Acquires "Four Tower" Land Parcel of South New Area, Changchun
2010-12-30
On the morning of December 30, 2010, Changchun Municipal Land and Resources Bureau released 5 parcels of residential and commercial land for public transfer, and Yancheng Power long Property Development Co., Ltd., a member of Power long Real Estate (HK.1238) wins the bid for a commercial land parcel near Bing Forty-five Road, Nanguan District, Changchun City (more than 30,000 m2) with a price of RMB 75.91 million RMB. On the land, a skyscraper with the height up to 300-meter is now being proposed, covering a composite commercial center, a Grade-A office building, a five-star hotel and top-quality service departments.
http://www.powerlong.com/news/news!l...2d3a264870007f
Proposal by JAE Studio. From
http://www.jiangs.com.cn/ProjectsImg...x?ProjectID=20
地点 Location
长春南部新城城市高端中央商务区
Chang Chun, China
业主 Client
宝龙集团 Power Long Group
建筑规模 Size
基地面积: 31,000 m2
建筑面积: 310,000 m2
状态 Status
2011.03 竞赛方案设计
Competition designed in March 2011
项目性质 Project Nature
城市综合体,包括酒店式公寓、酒店、办公、购物中心及商业街,包括一栋300米超高层建筑。
Mixed-use project, including and serviced apartment, hotel, office, shooping mall and retail street. The project will also include a 300m tall super high-rise as a new local icon.
Option 1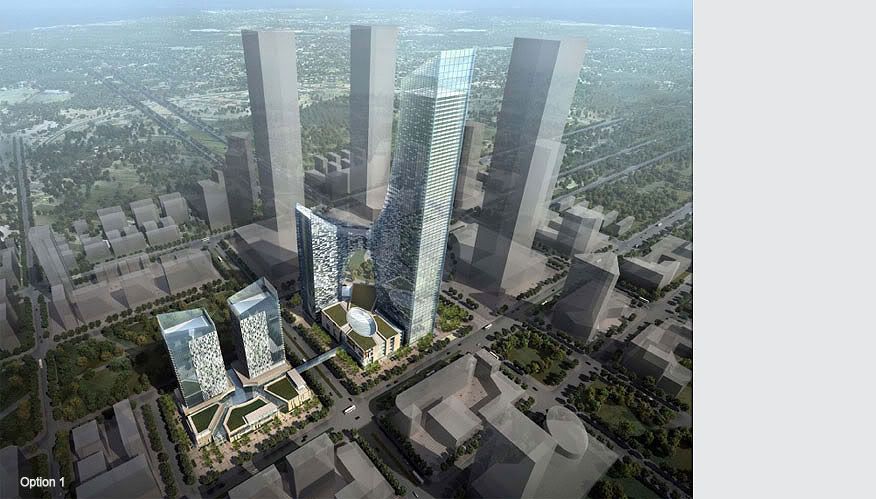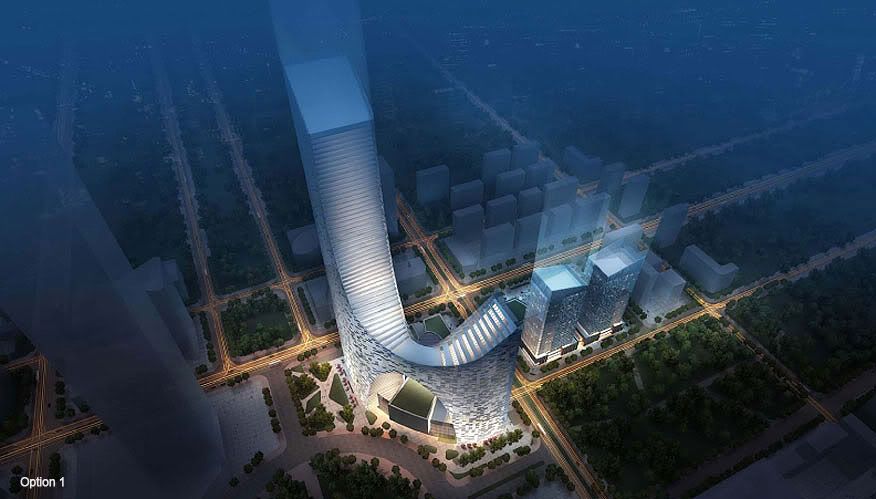 Option 2