Amiralitetsparken:
<b>This nice park is located in the south part of the city center.</b>
The abandoned undergound railway track, mentioned before, goes right through Amiralitetsparken.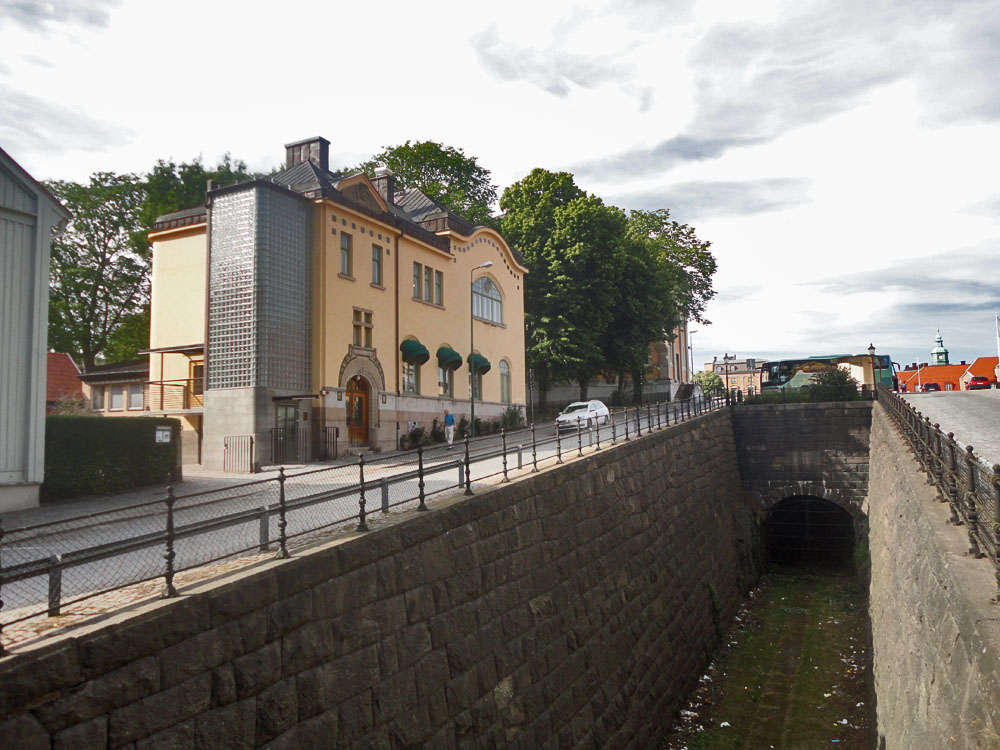 Jugend/funkis building next to the former railway track.
Amiralitetsparken, looking towards Amiralitetskyrkan's clock tower.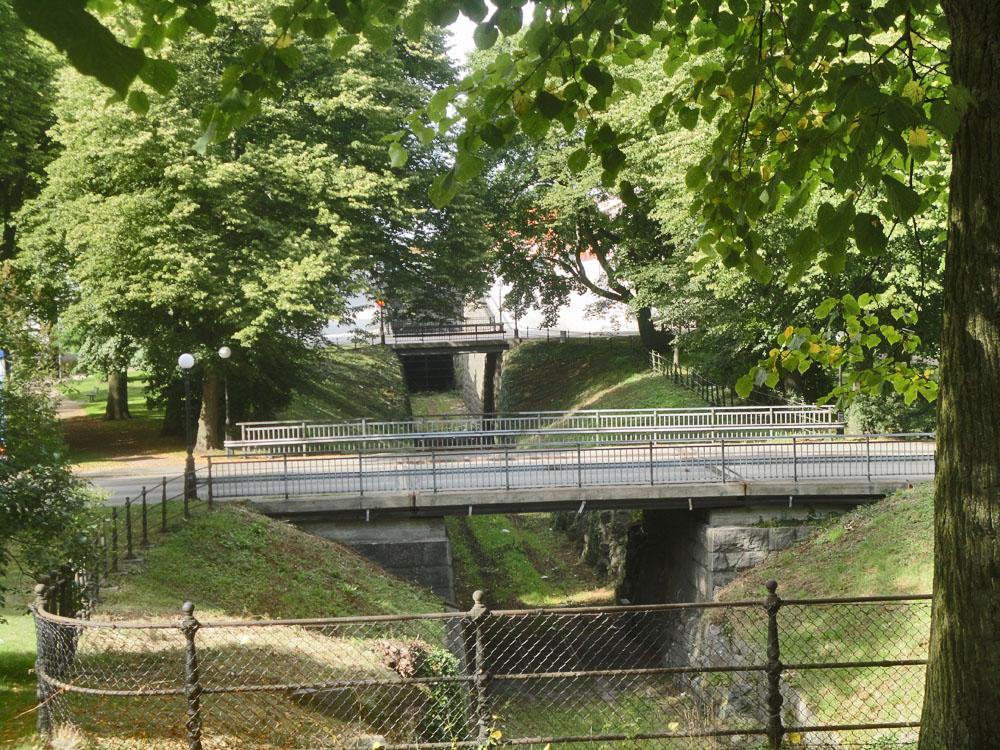 Amiralitetskyrkan, also called Ulrica Pica is Sweden's oldest wooden church. It was built in 1685 and stands right in Amiralitetsparken. This is the church's clock tower. The church is red and located 3 blocks away ( but I have no picture of it).