After Belize came Roatan. It's an English-speaking island off the coast of Honduras, known for its coral reefs... which we did not get to see because the waves were too rough for the glass-bottomed boat. Instead, we went to the research institute and got a short lecture.
West End: First World Problems in the Third World
What to say about Roatan? Well, firstly, I have to admit that I had a "moment" upon arriving in West End. The moment involved raising my voice and yelling at my boyfriend, asking what the **** was wrong with these people with their
yoga
and their
smoothies
when just up the hill there were children splashing in the shit water and people living in shacks built from whatever garbage they could scavenge.
I had this moment because Roatan has become a popular retirement destination and is home to a thriving community of American expatriates who have built up West End into a bustling little tourist hive. The benefit of this is that if they stay in West End, they don't have to fret about the conditions on the rest of the island. Our tour van had to pass through the rest of the island to get to West End however, and I got my first front-row seat view of what it is no longer politically correct to call the Third Word -- even though that was what everyone on the island called it too.
The contrast was shocking and I make no apologies for my shock, nor for having my moment, even though people were staring as they hurried past in the rain. I didn't and still do not care, and I'm only proud that I didn't burst into tears, although I came close. It is wrong -- on every level -- to have people living like they do on most of the rest of Roatan while there in West End in your little colony, you've built a world where the most awful thing that can go wrong in your day is not getting enough guava in your smoothie. That was what did it, by the way. Seeing a sign for some place offering yoga and organic smoothies. I saw that, thought of the children playing in sewage elsewhere on the island, snapped, and started yelling.
And a word on the rain. Cruise season on Roatan coincides with the rainy season. Thanks to the rain we really couldn't get out and take many pictures, and by that point I was too disgusted to want to. We bought a t-shirt from some ninny expatriate from Iowa, sat at a bar and ate some chips while we waited for the van to come again.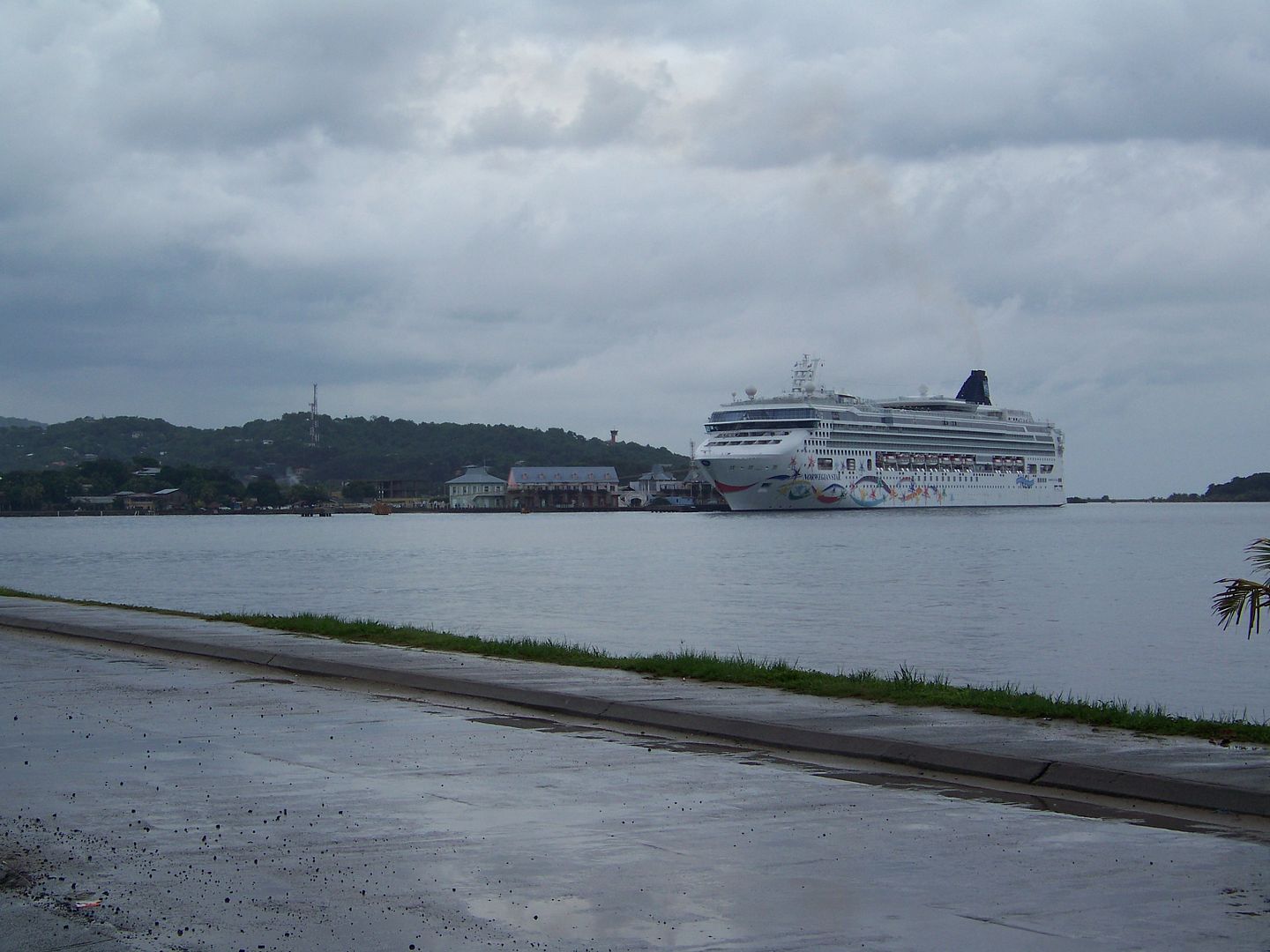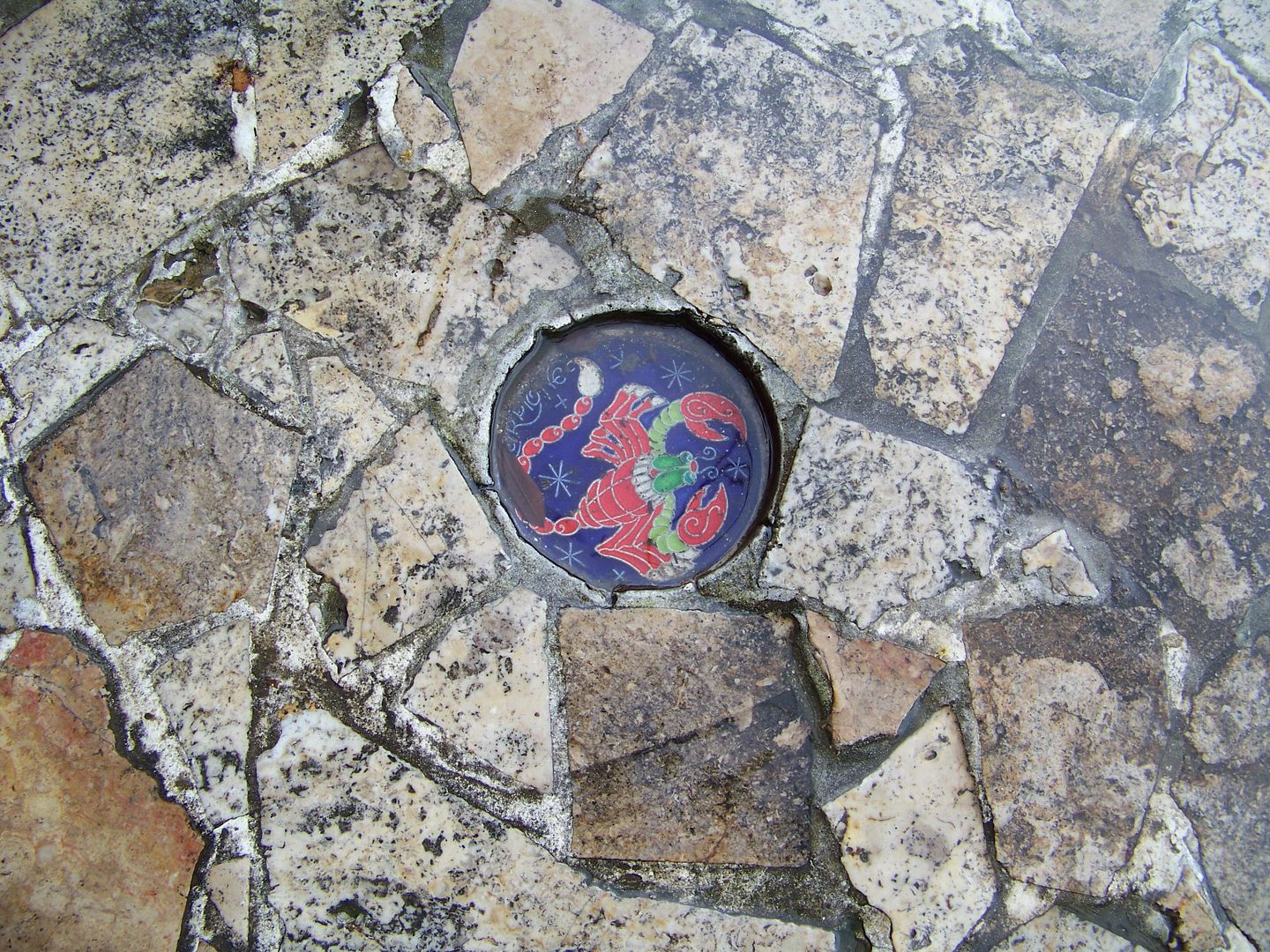 This was the first stop our tour van made. We didn't buy anything here and thought it a shame, but short of wearing cameos and attempting to start a new trend, there was really just no reason for us to shop here.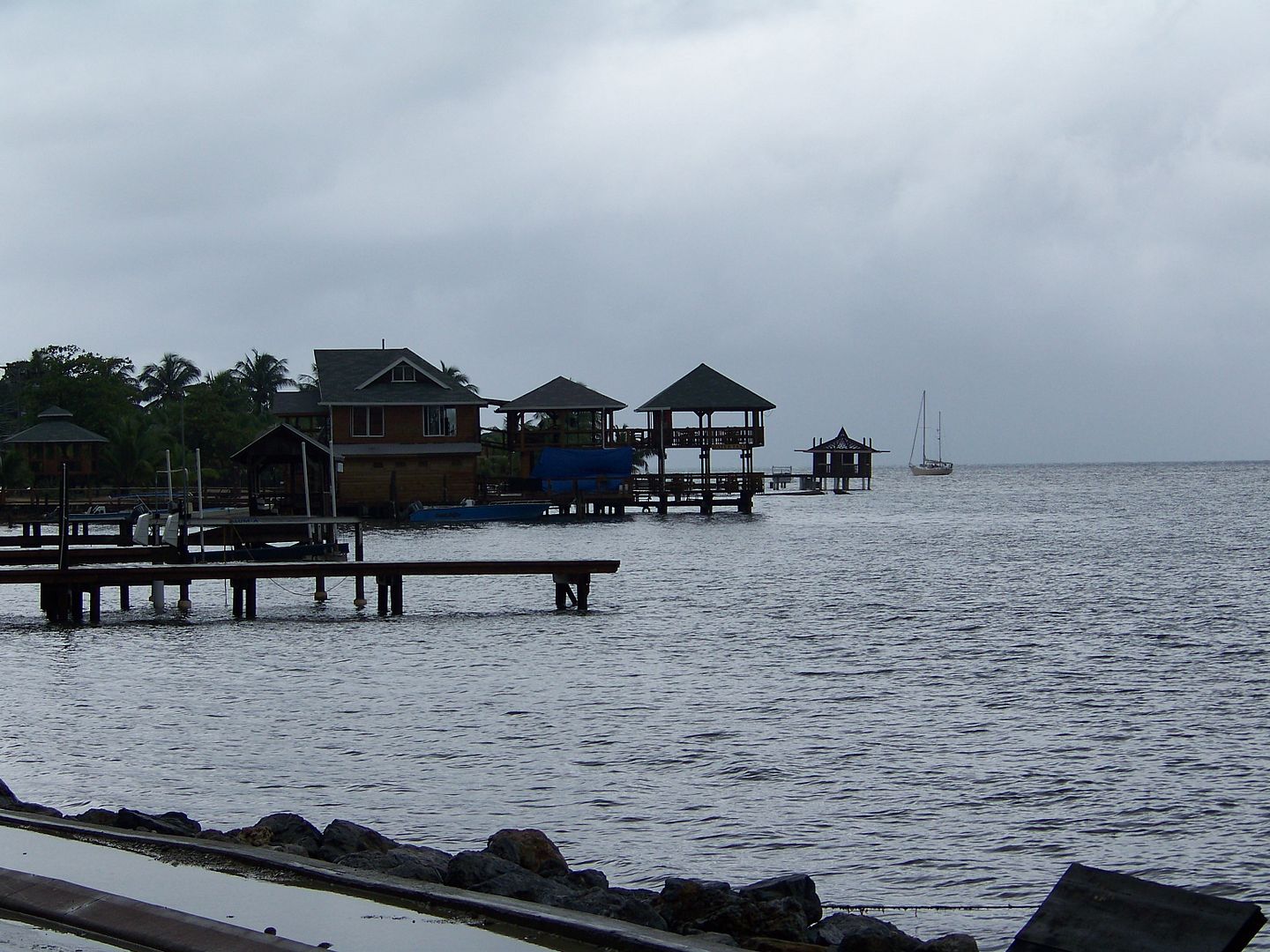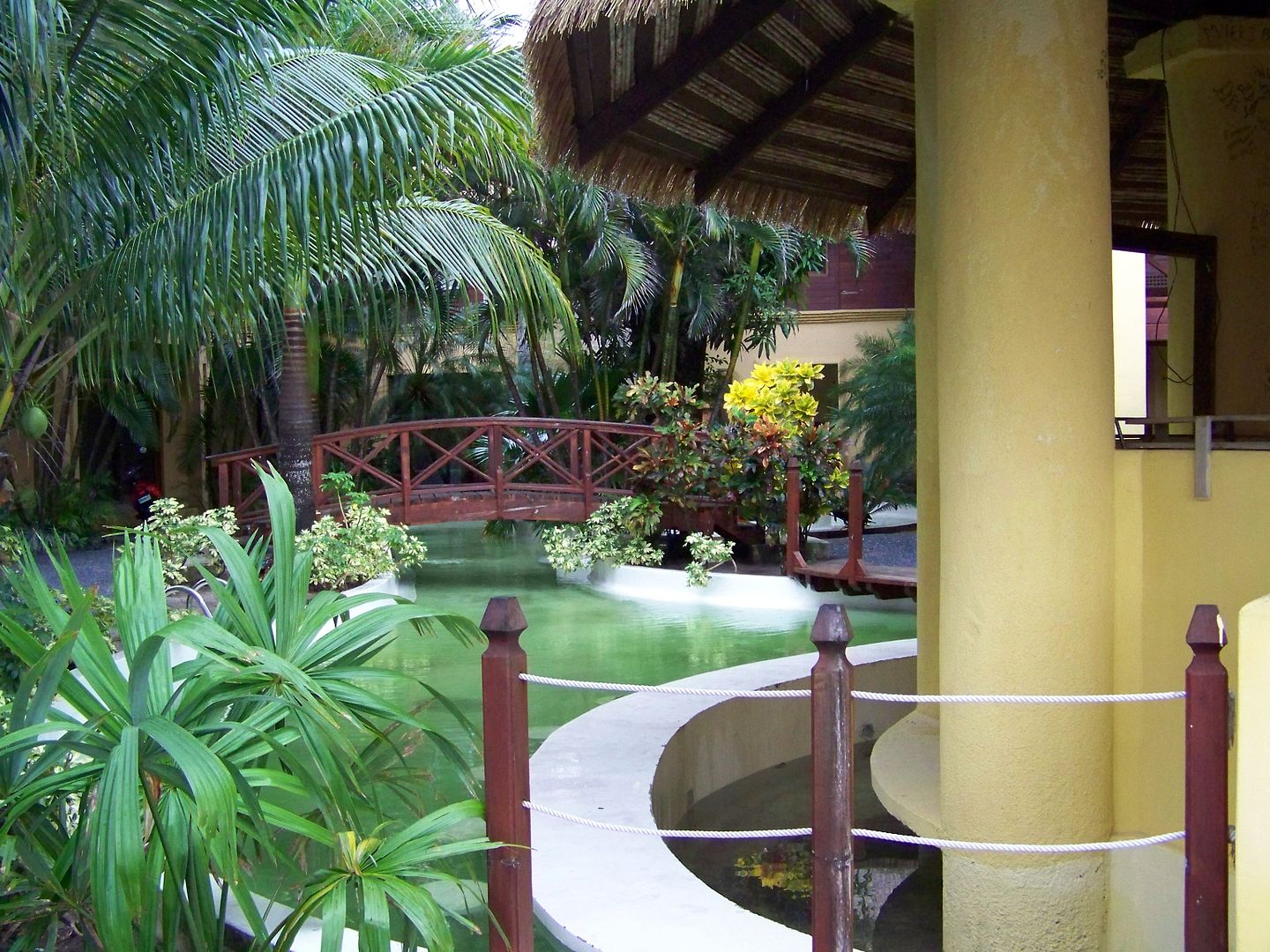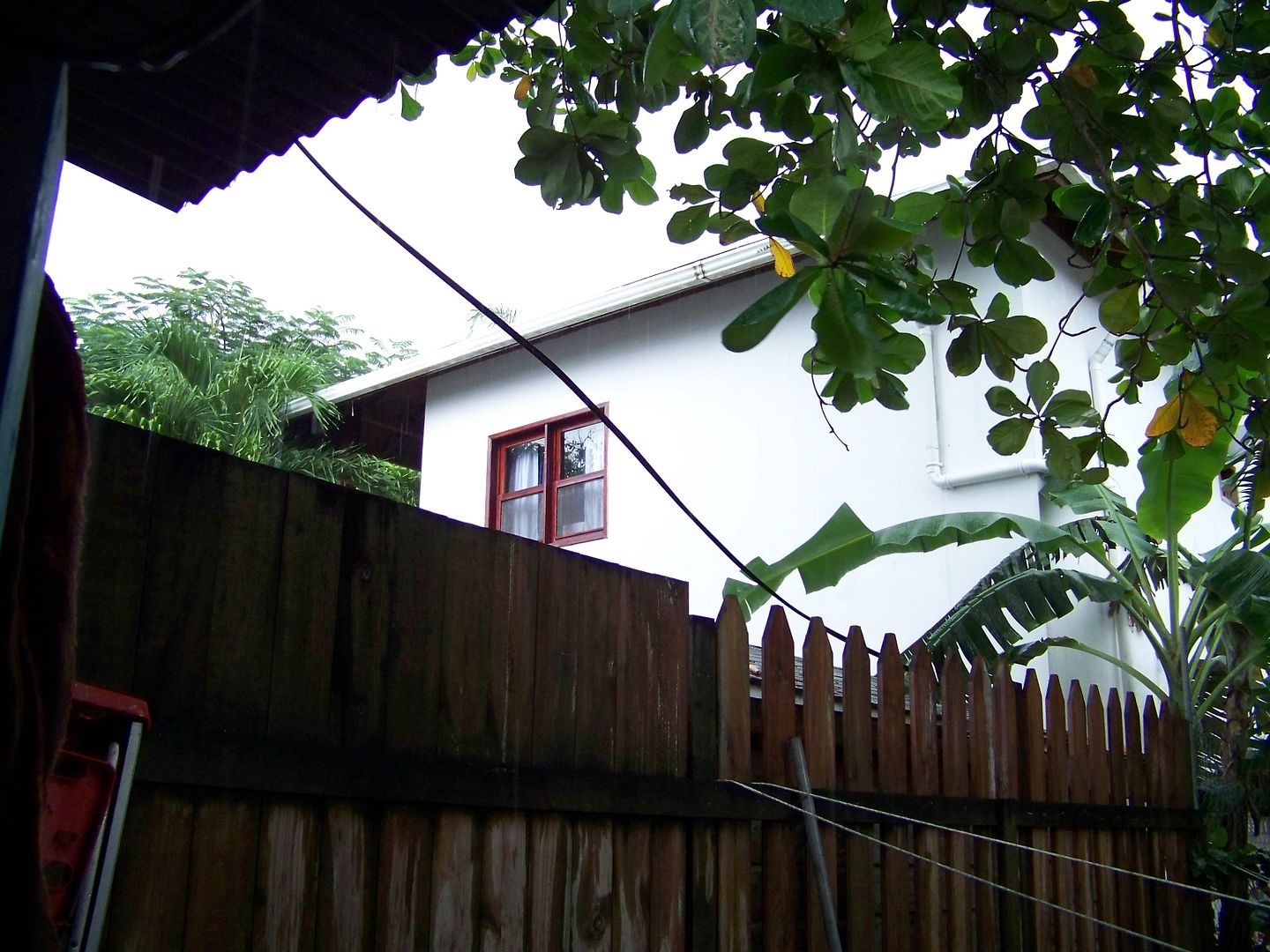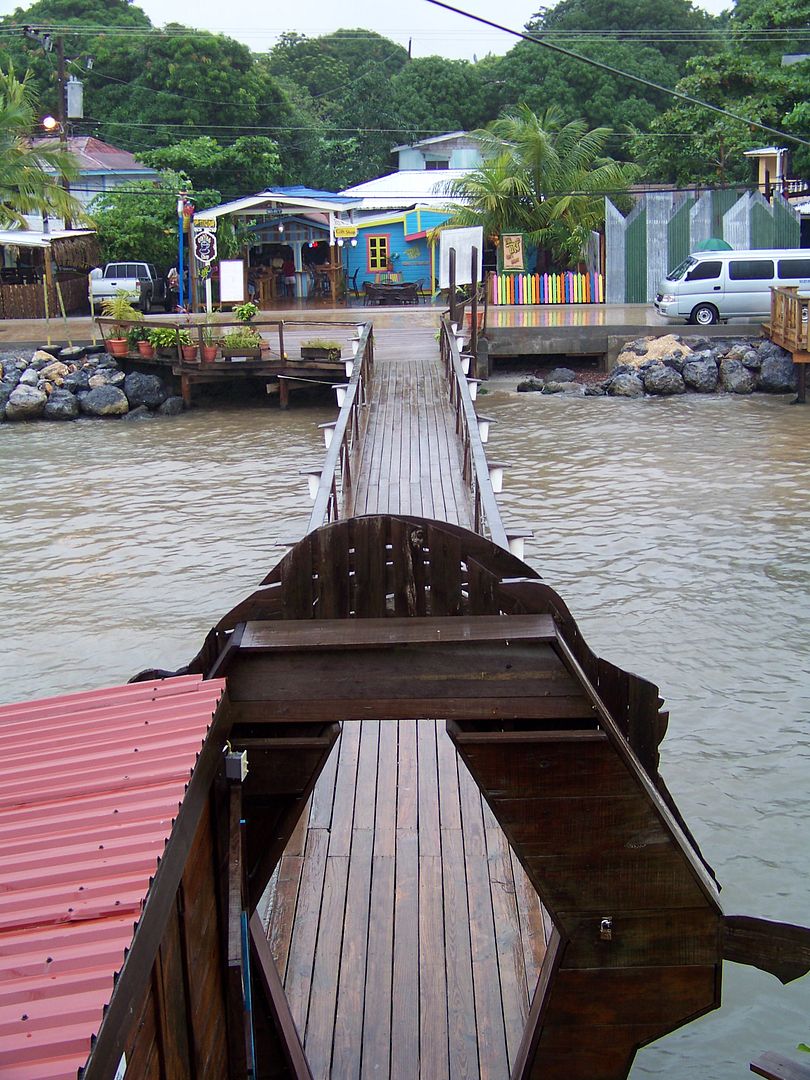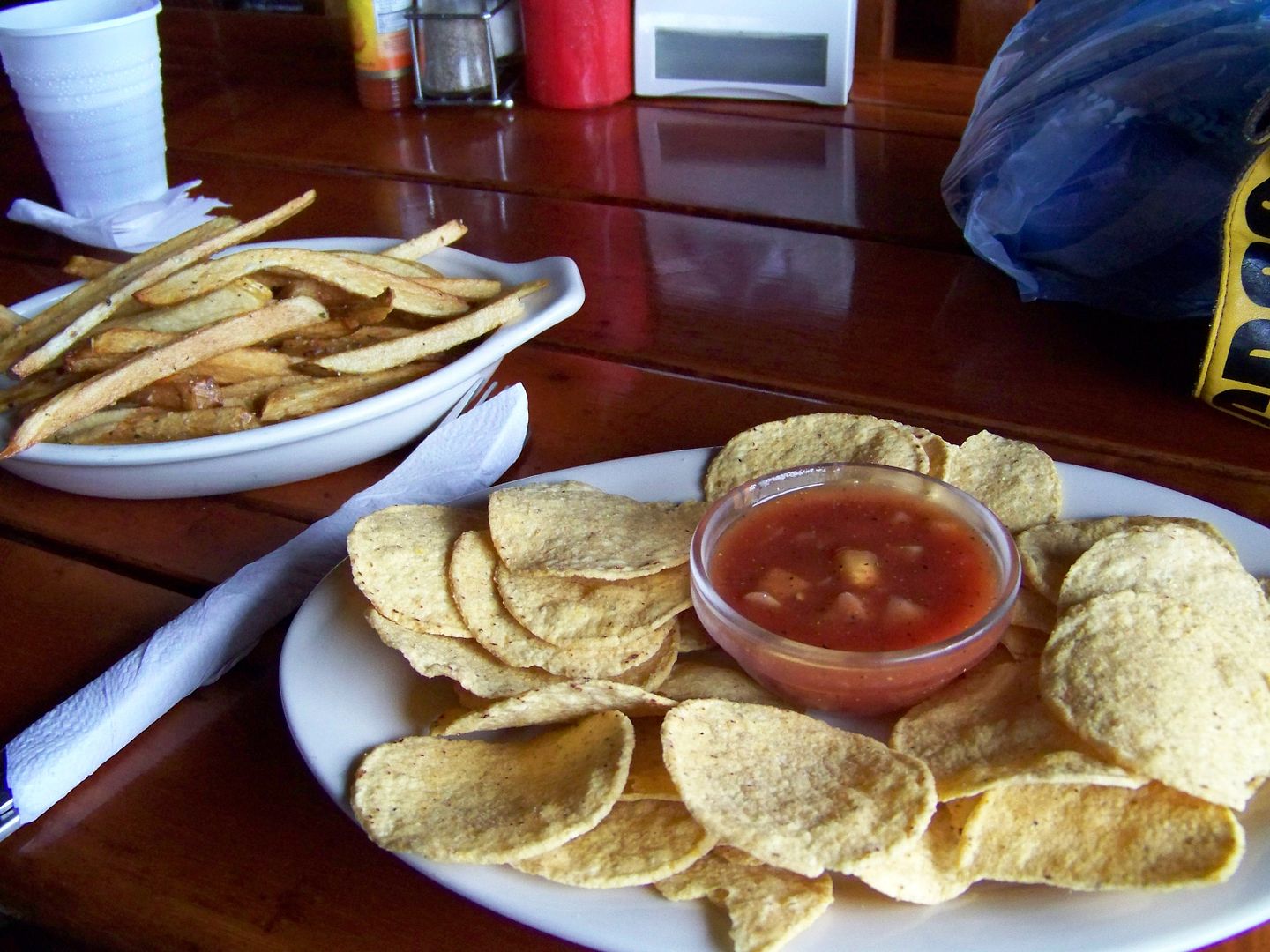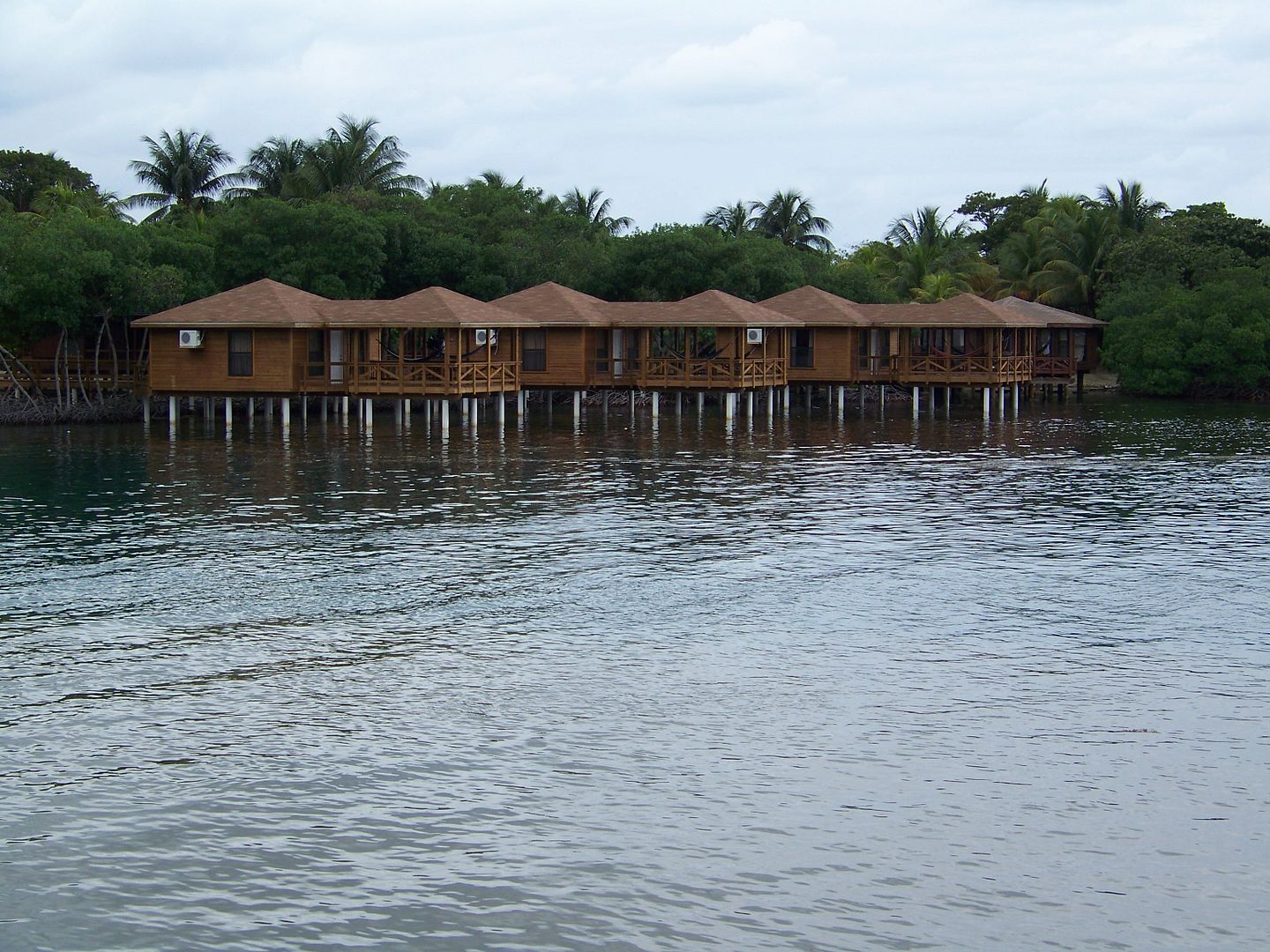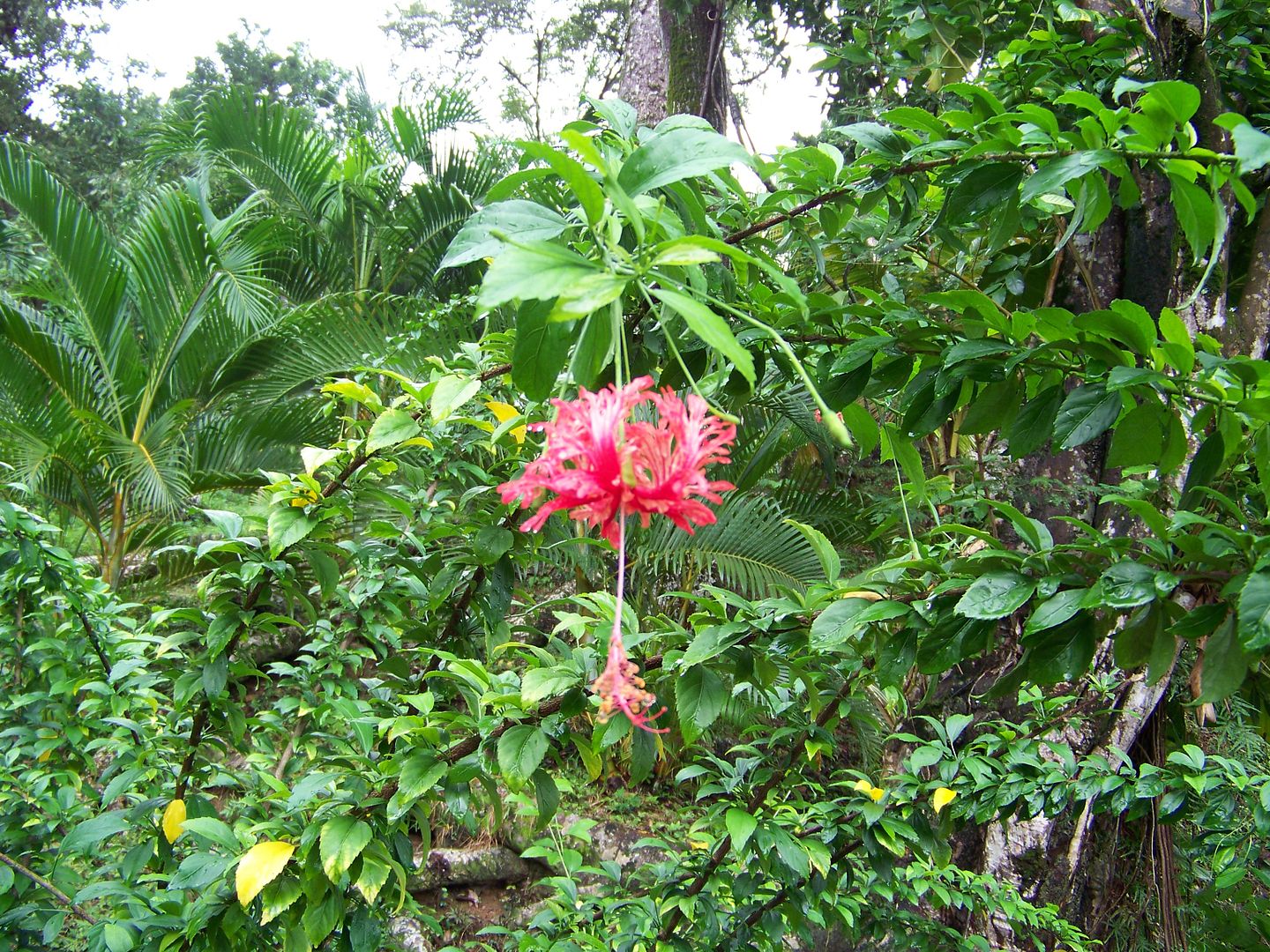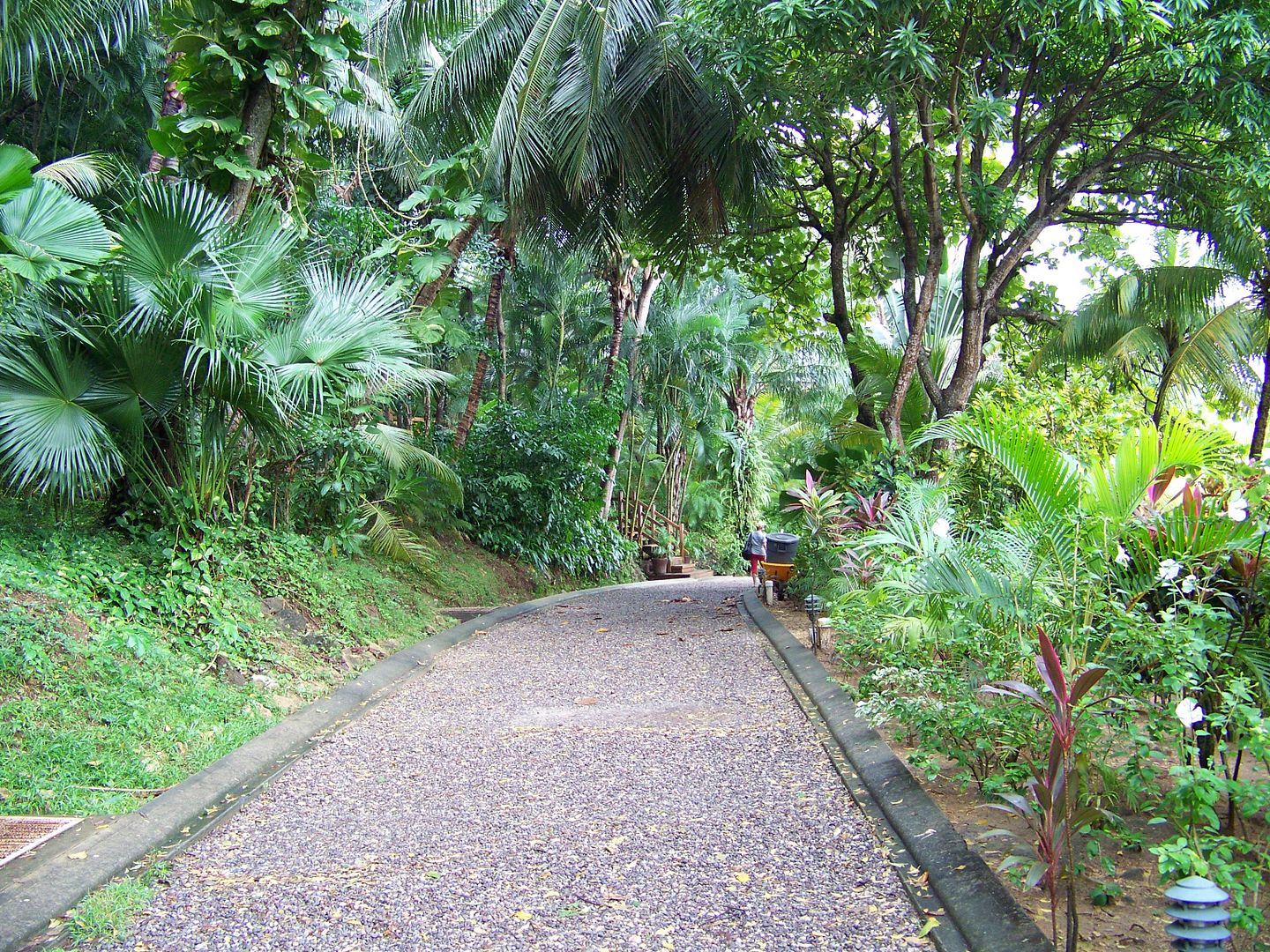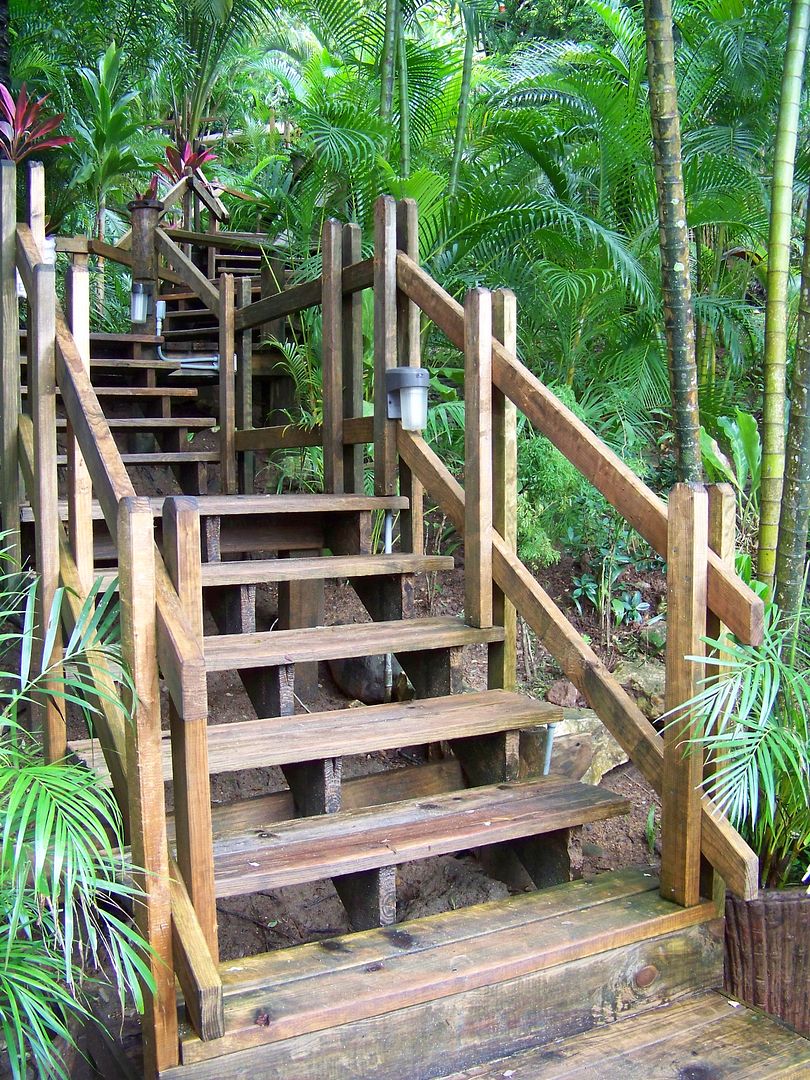 Meanwhile, over on the other end of the island from West End, the cruise line has built their own little oasis to keep the tourists from mingling with the locals and getting as upset and pissed off as I got. The oasis is called Mahogany Bay and features its own beach.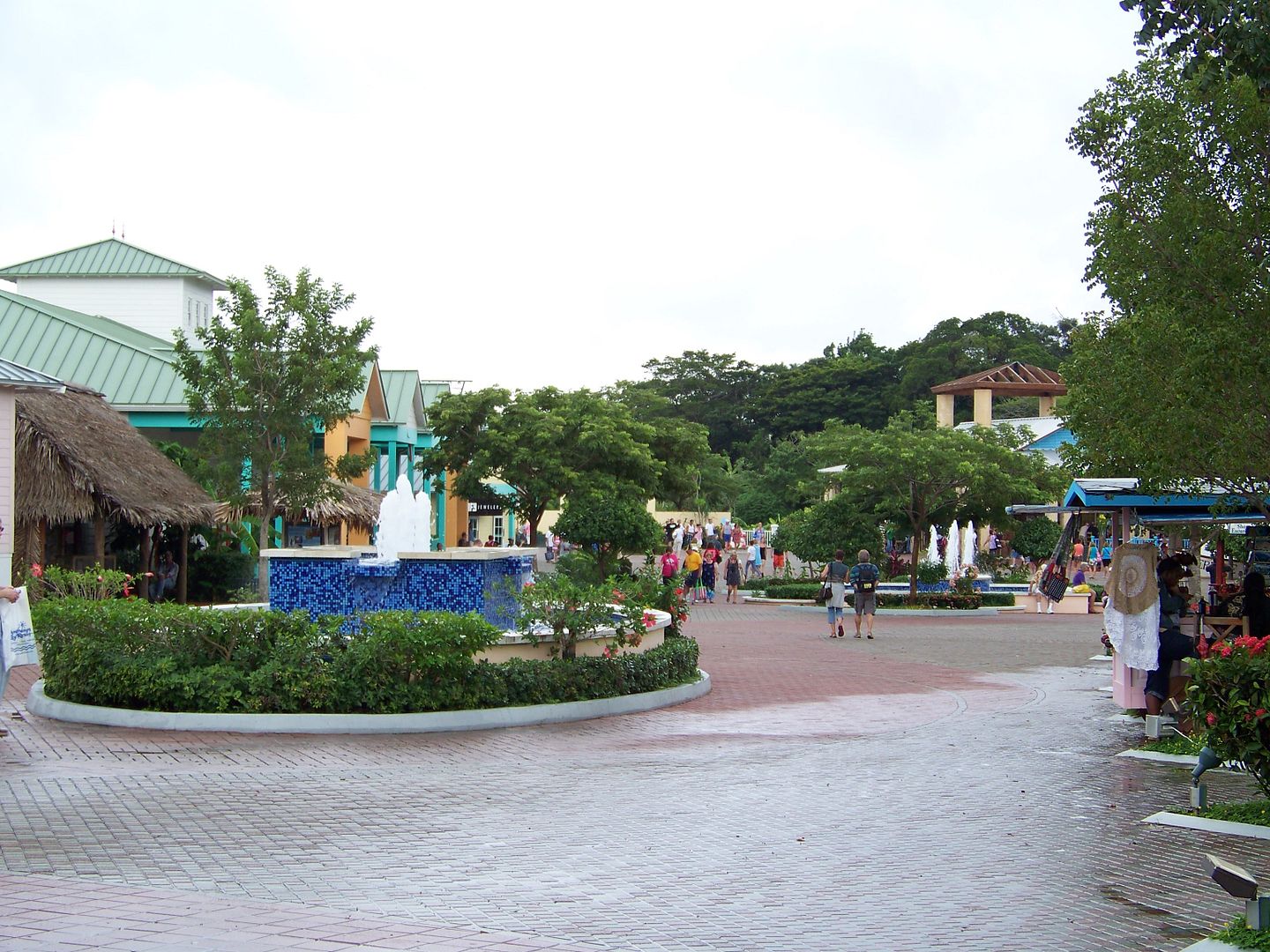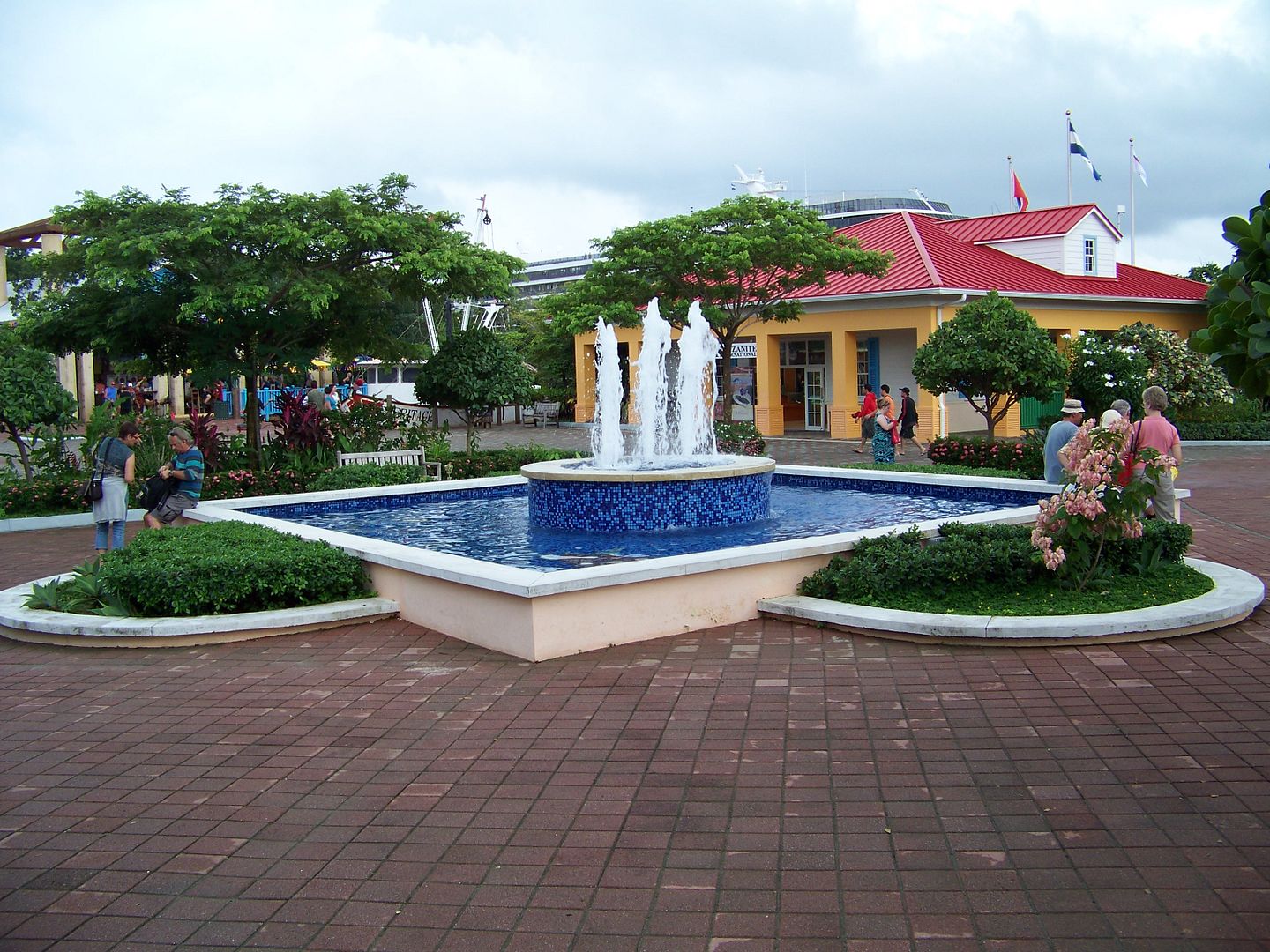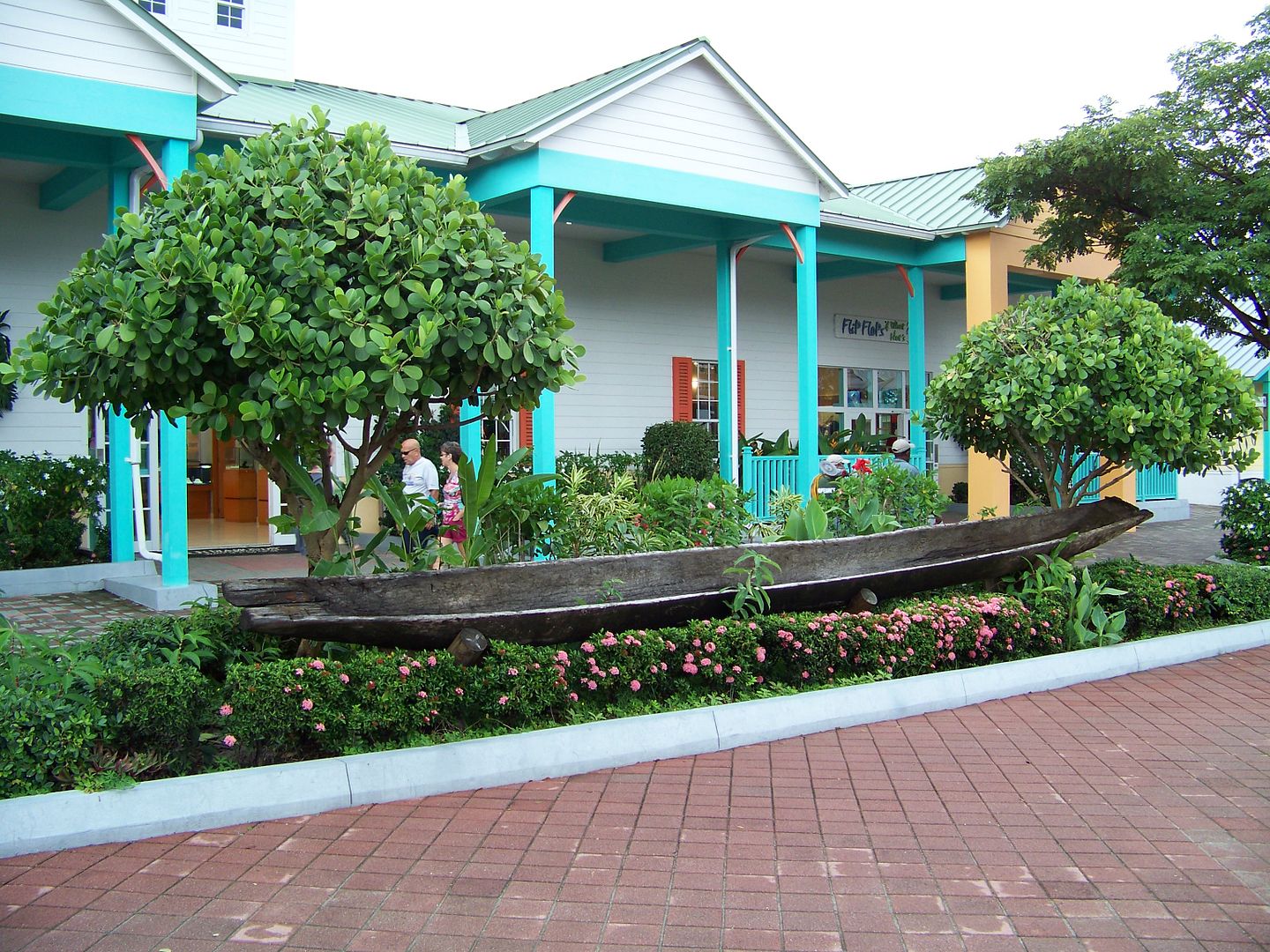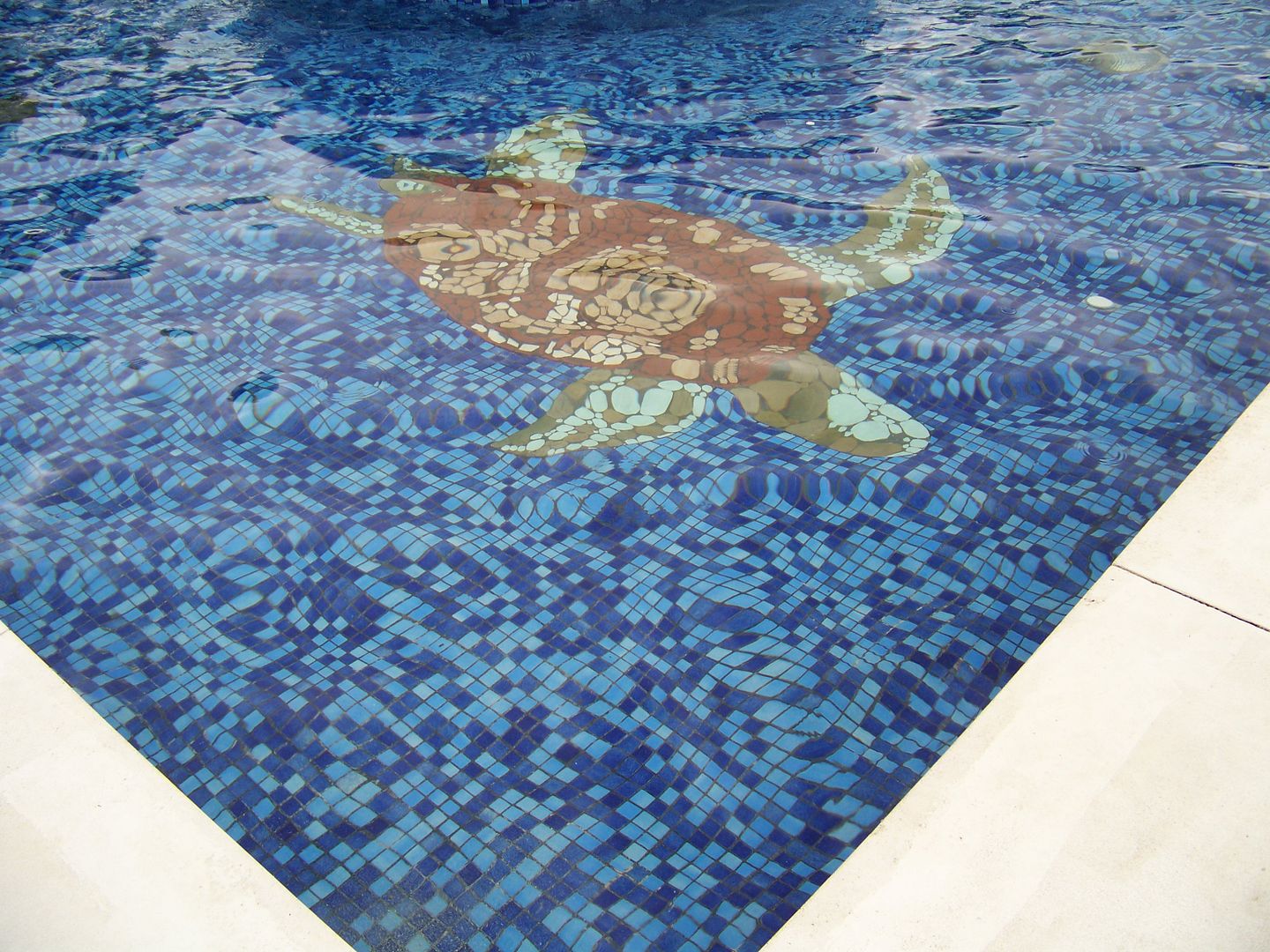 I held a tarantula.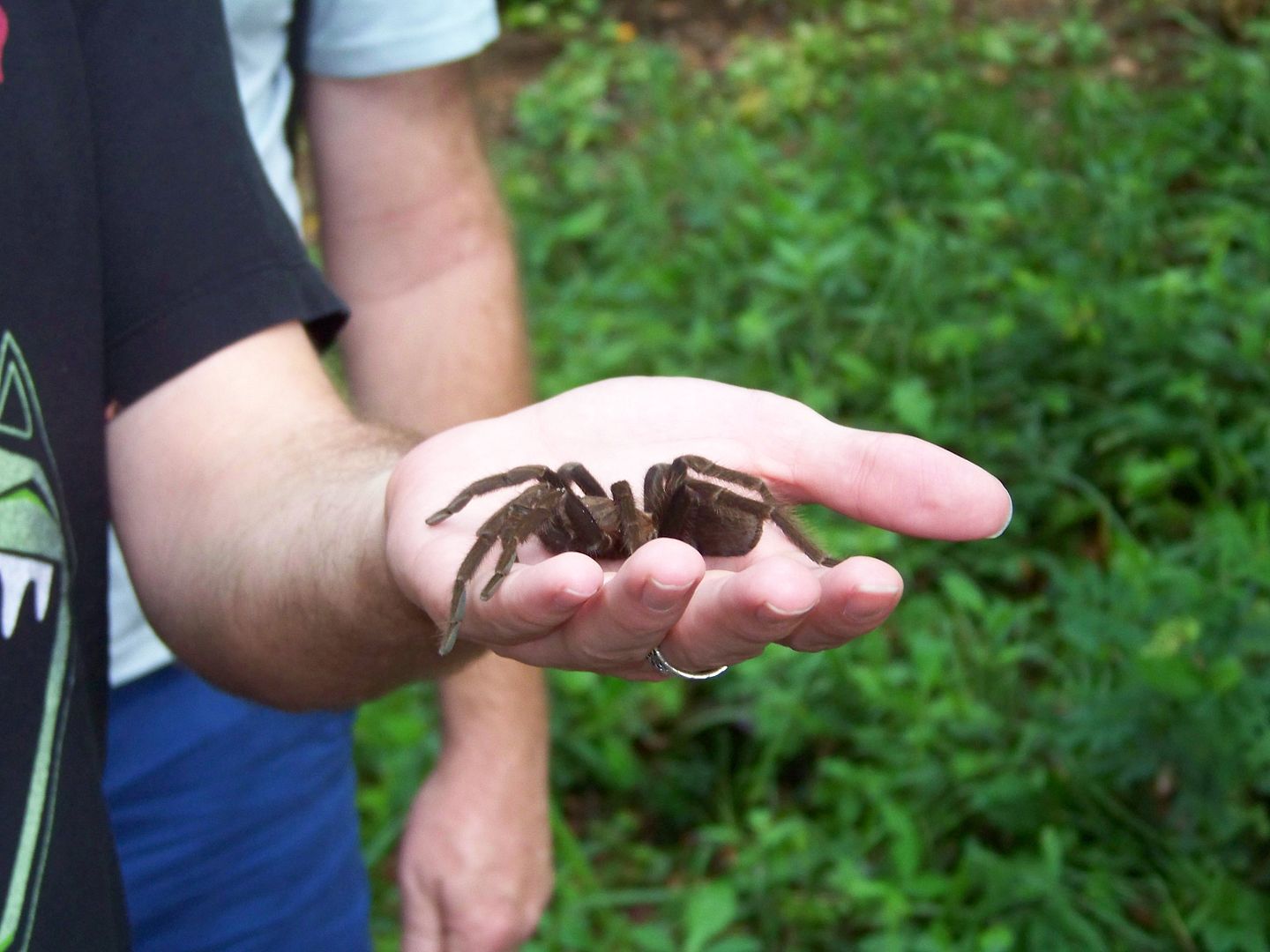 I also held an iguana. In addition, here you can see why -- when someone asks what I did on my vacation -- my answer is "gained weight." You can also see the horrifying results of allowing my beard to grow out while on the cruise. Gentlemen, let this be a lesson to you. You don't want to look like me, do you?
No, I didn't think so.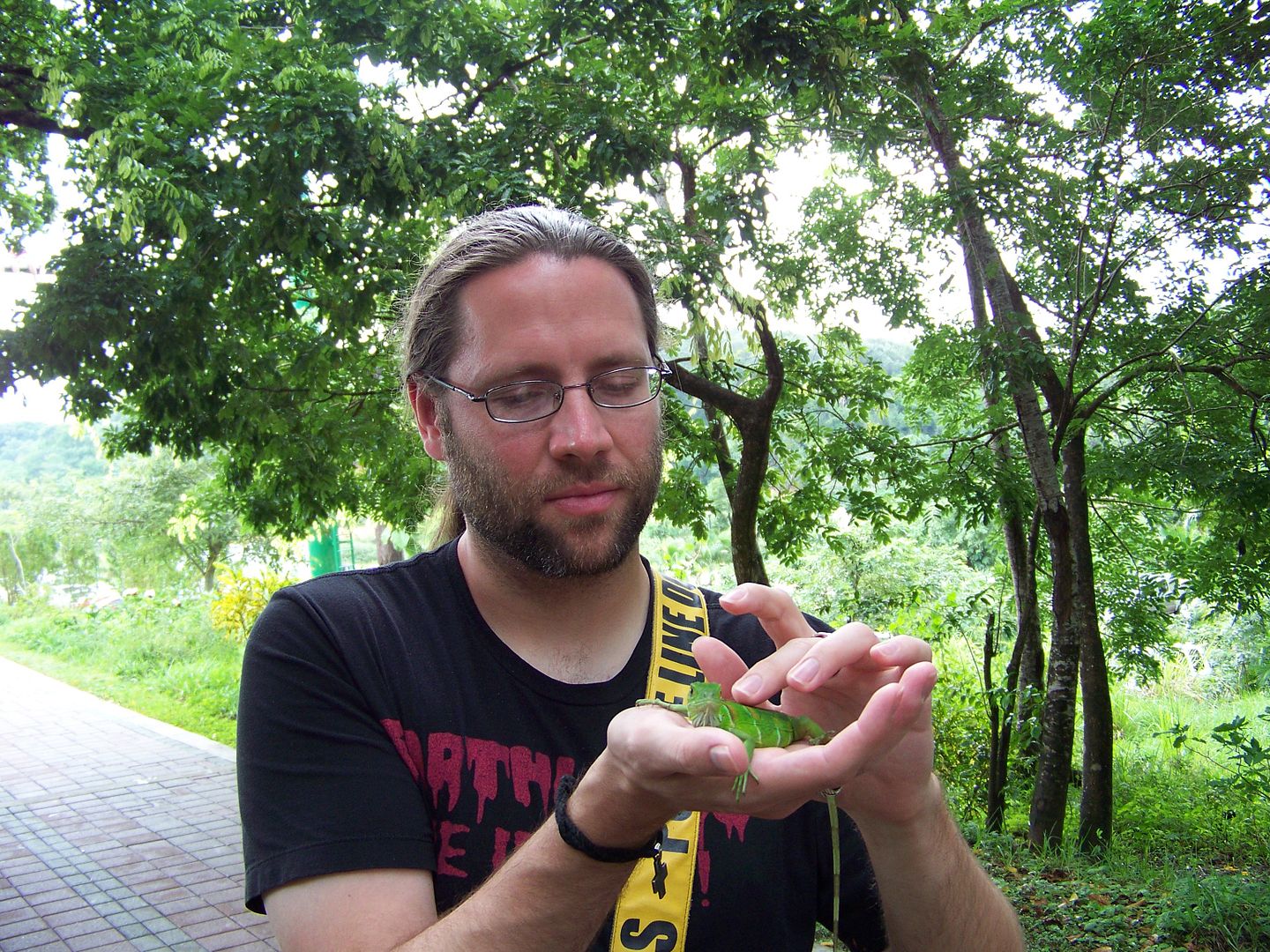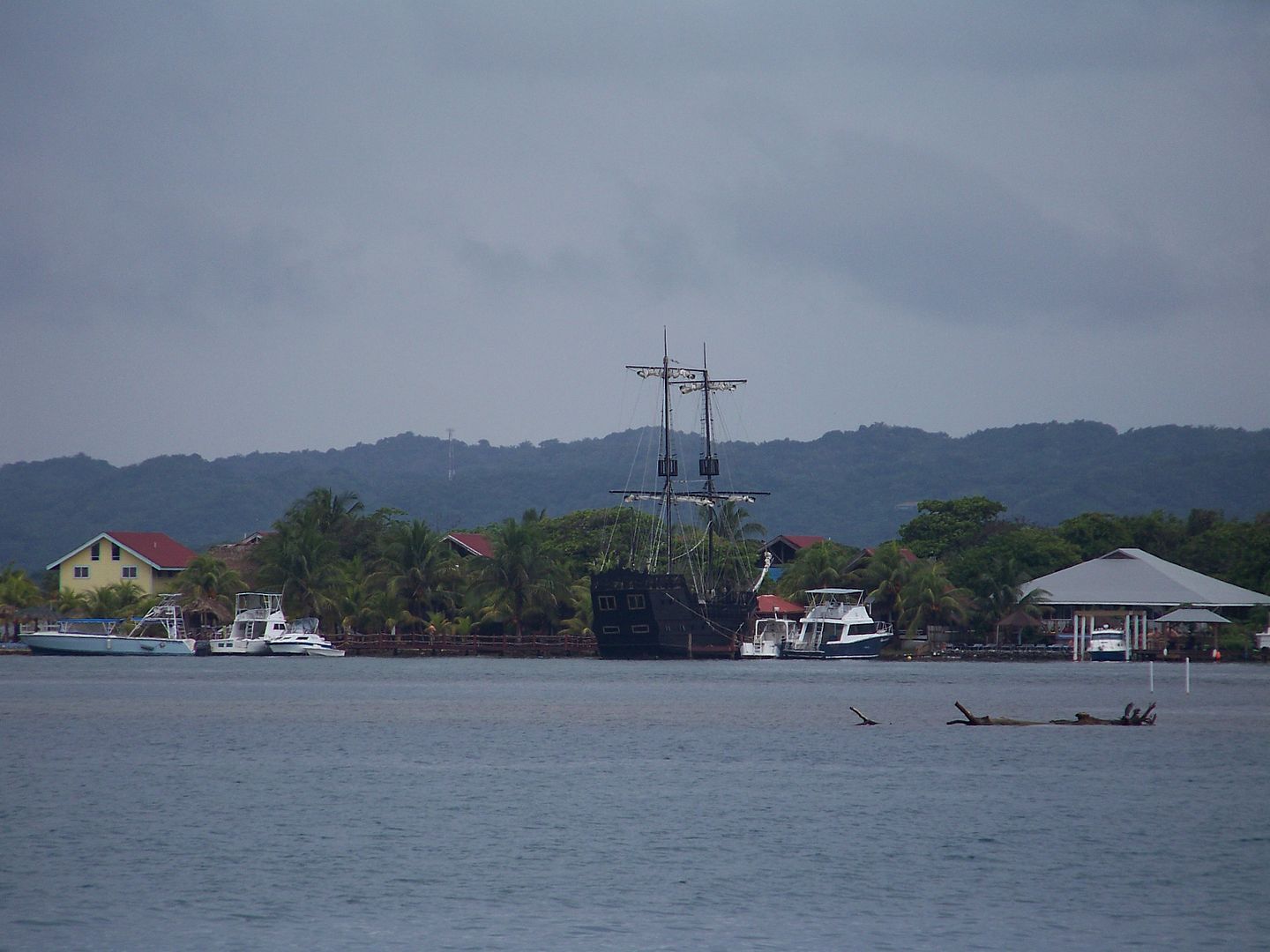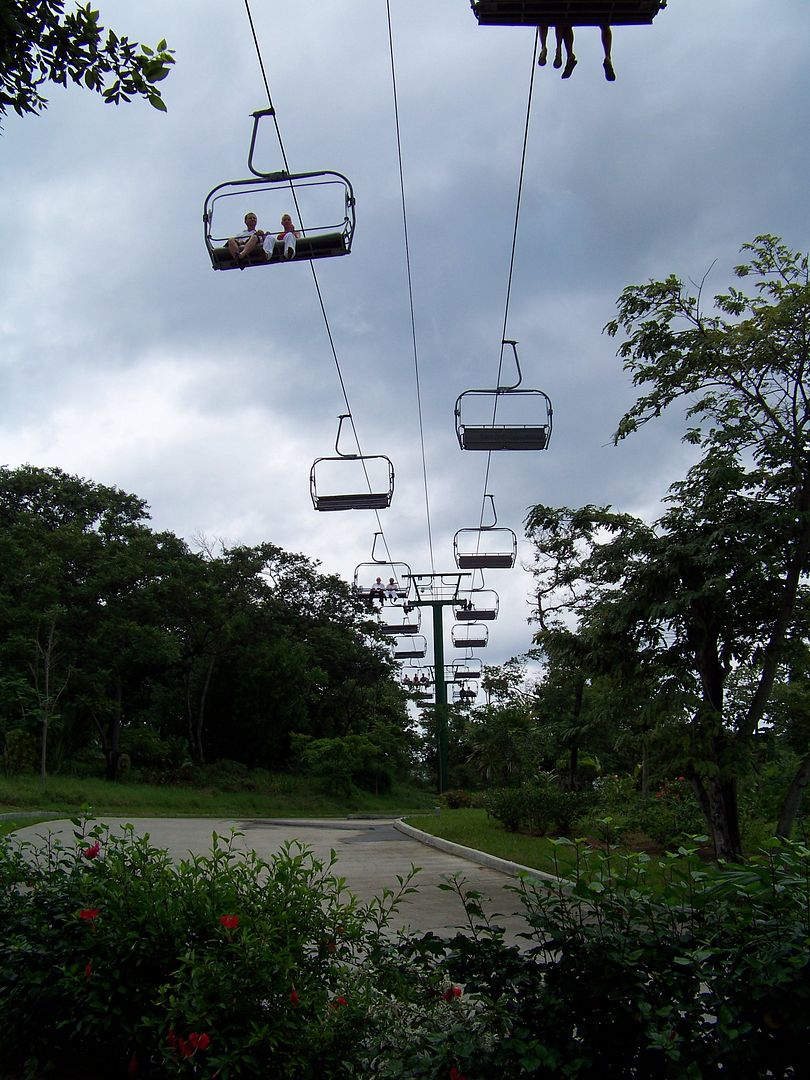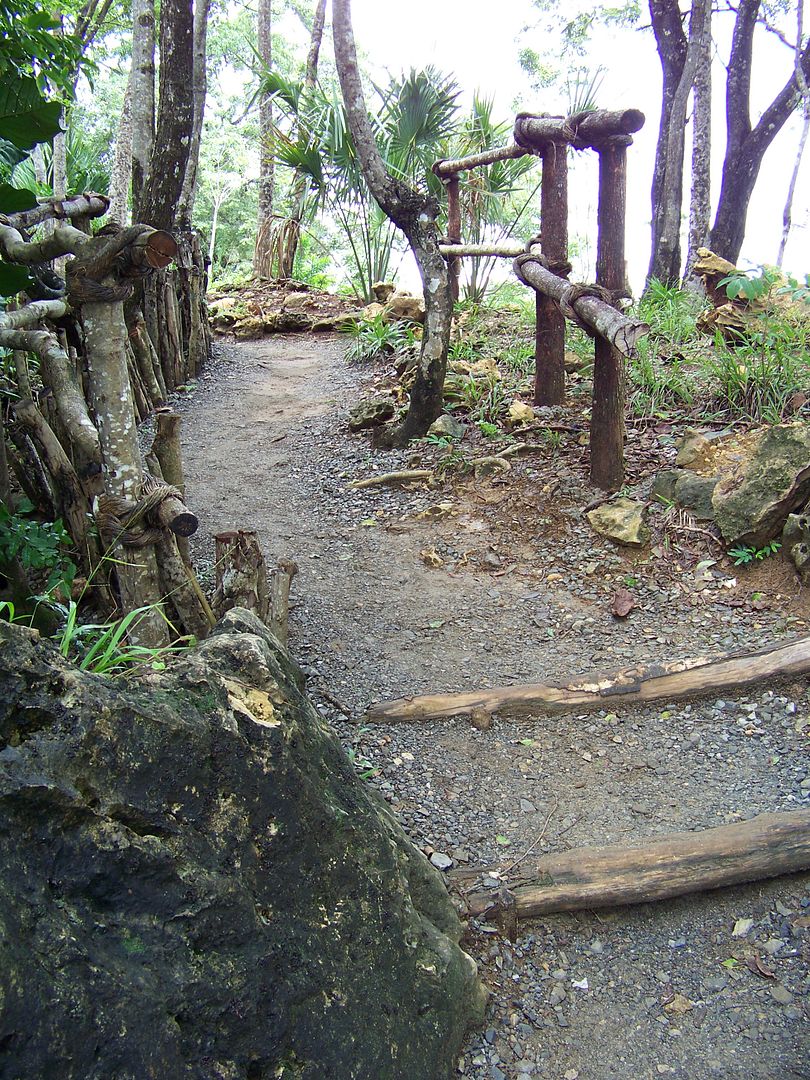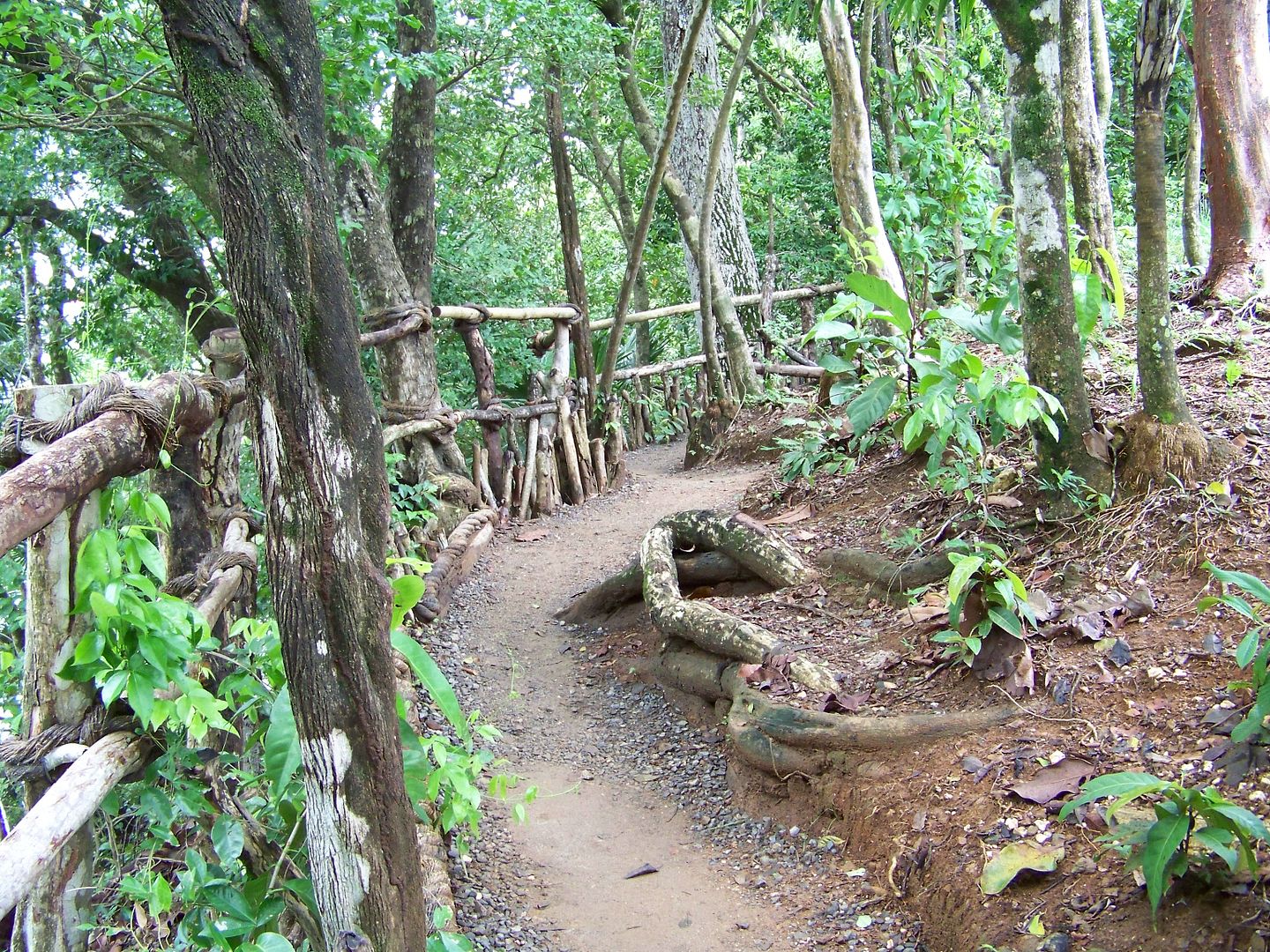 There was a German cruise ship in port along with us.
Newly-planted mangroves.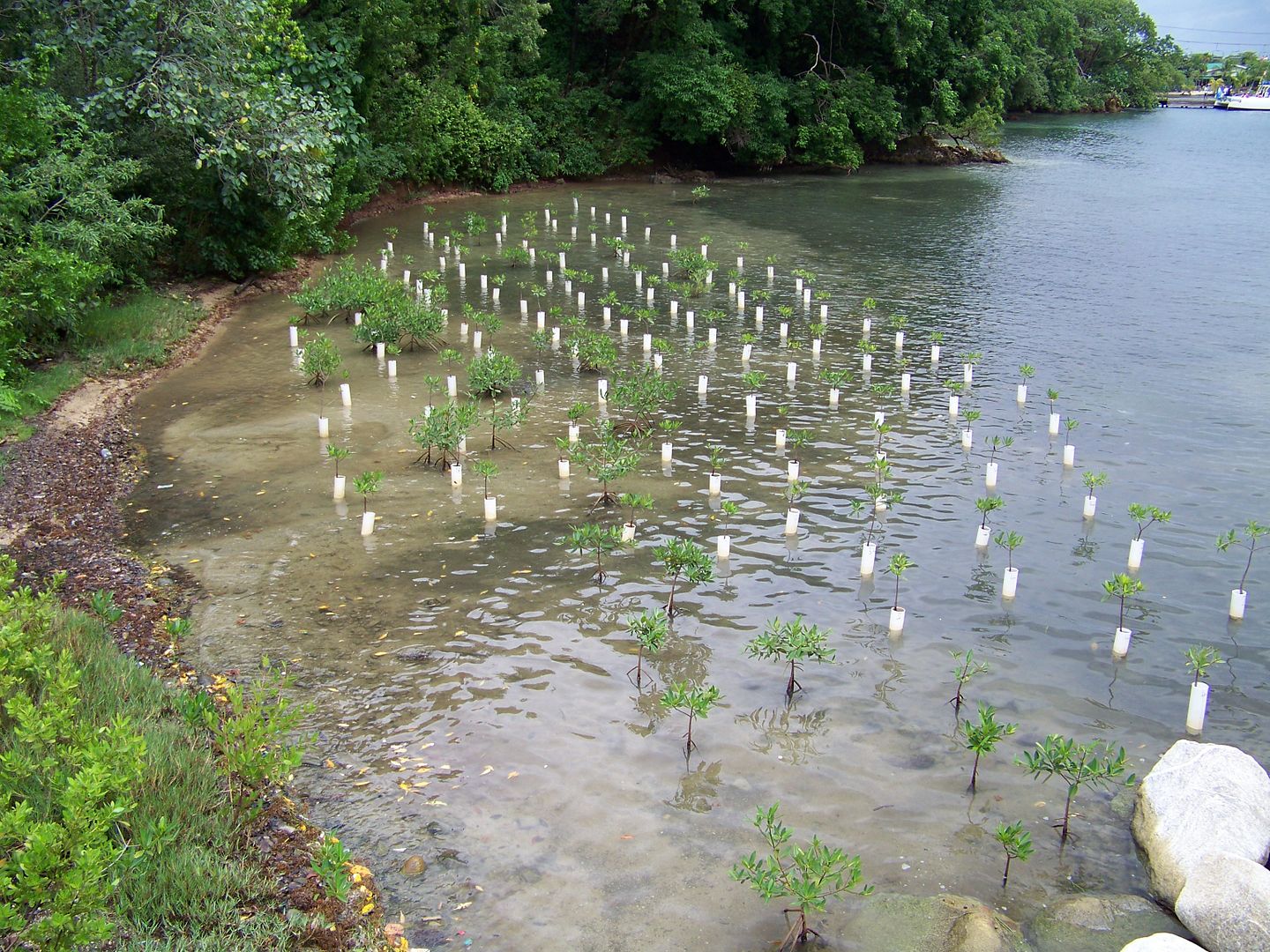 There are two shipwrecks that you see when the cruise ships dock. While interesting, they don't really inspire all that much confidence in the whole process.