Chiang Rai
:
At the very North of Thailand bordering Burma and Laos......
New temple started in 1997 by one of Thailand's most famous Architects and not finished yet....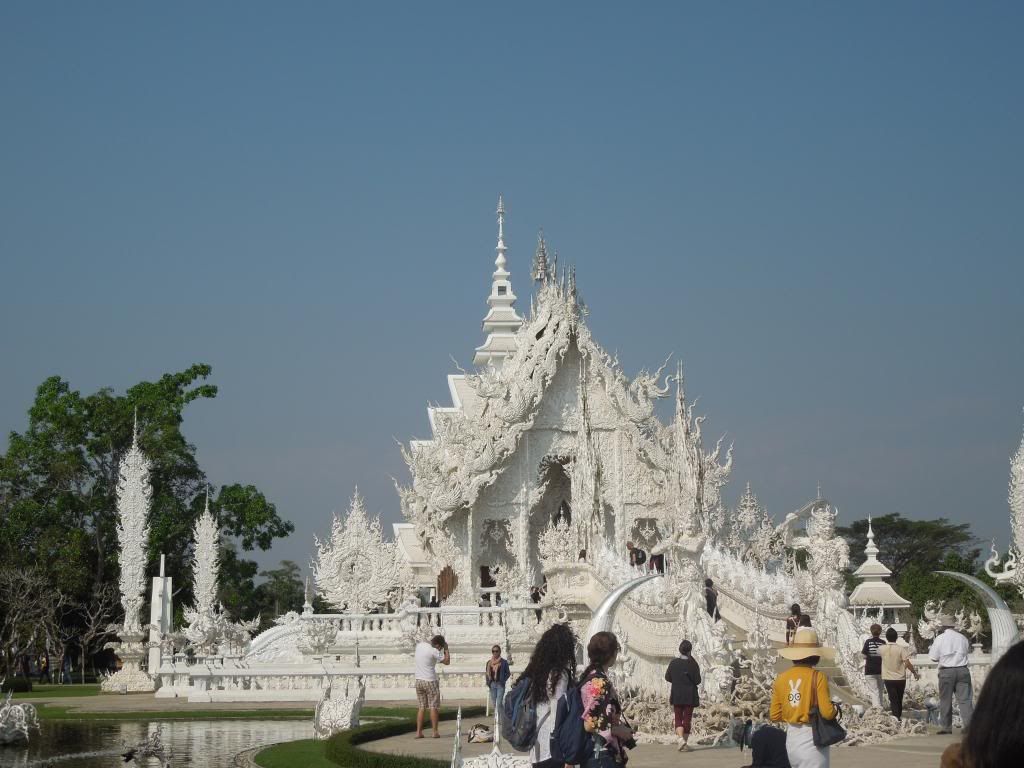 Another View of the temple: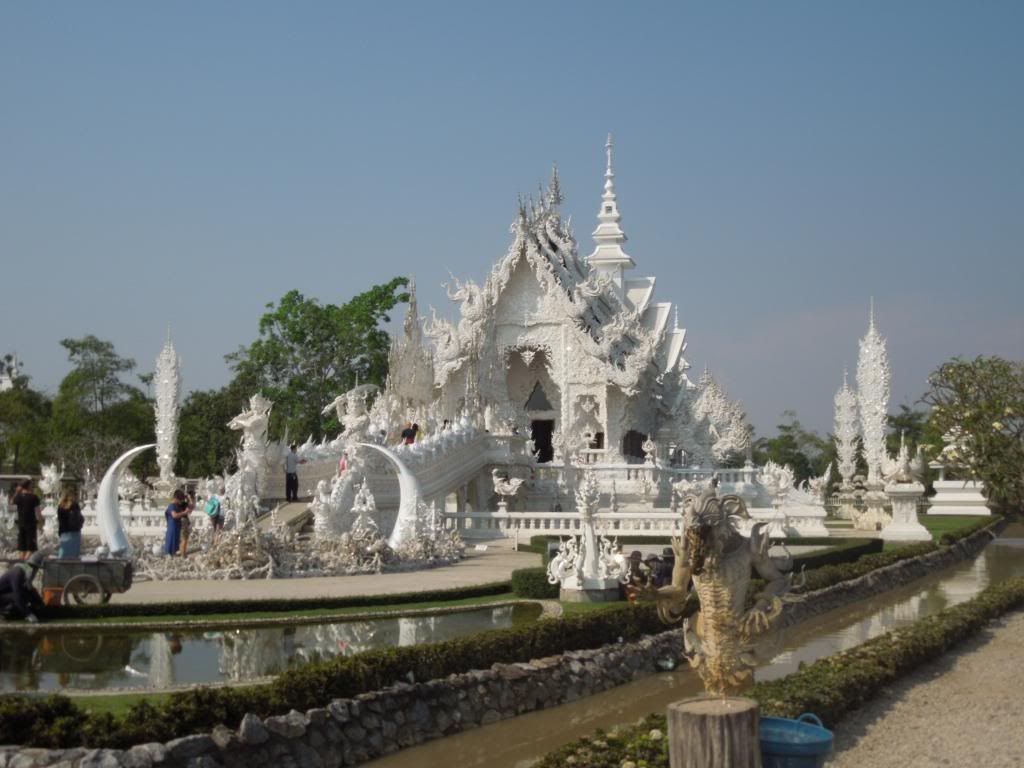 Another View:
Entry bridge to temple: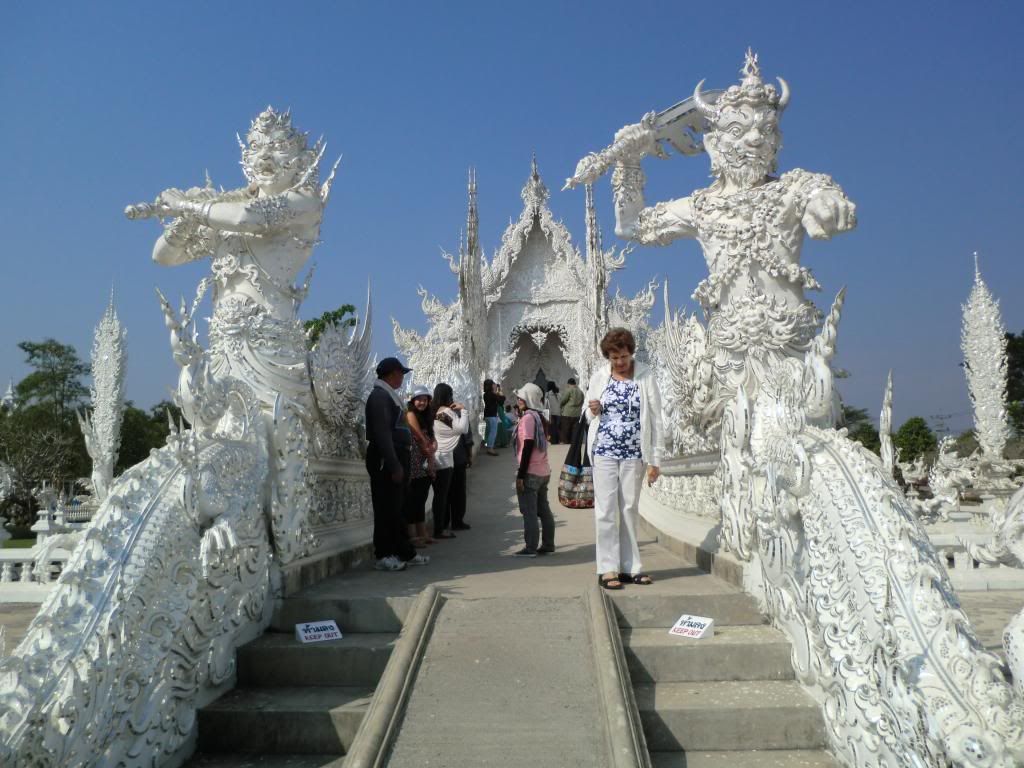 Detail of entrance. Strangely enough, the interior of the temple is not finished yet but it does not match the opulence of the exterior: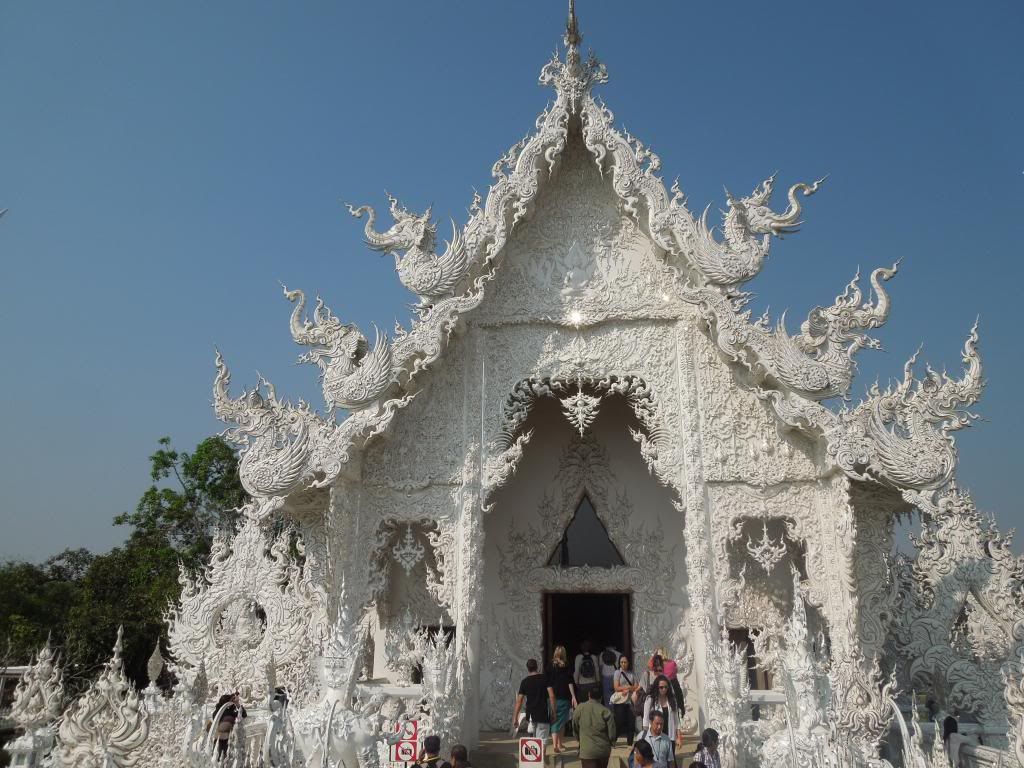 Side View:
Public Toilet's Building. Where you can feel like a King when taking a dump....
Map of Northern Thailand. The country in blue is Myanmar (Burma), where the three countries meet is called the GoldenTtriangle. Used to be a paradaise for opium trading in the past...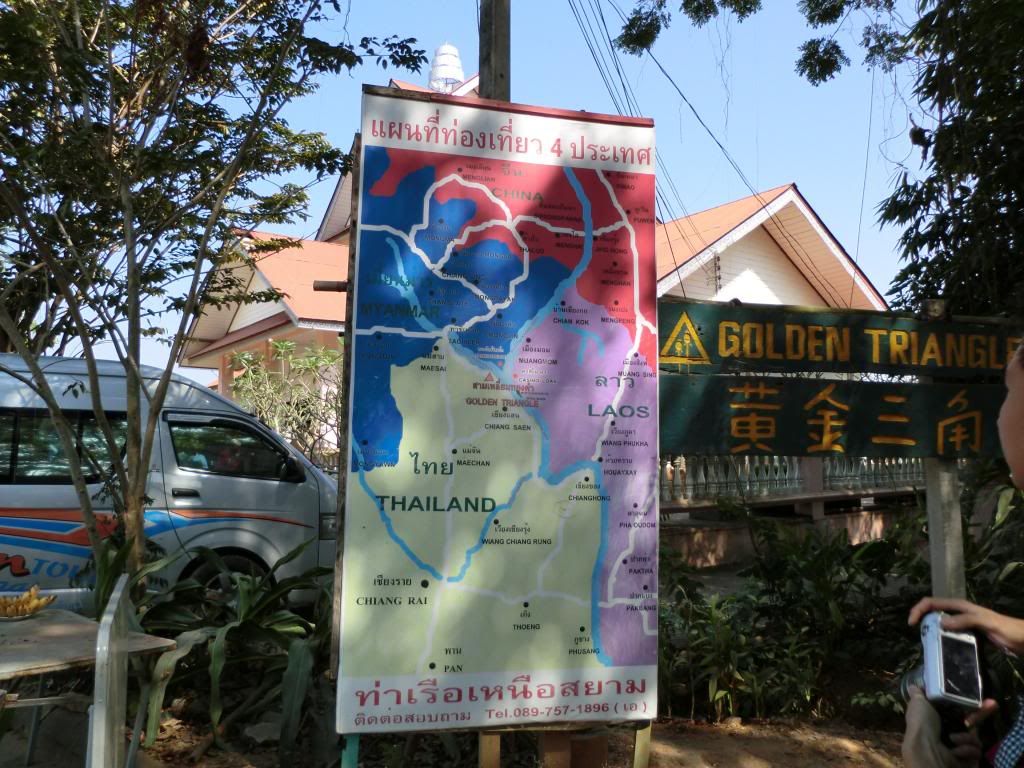 Golden Triangle, Buddha on a ship statue by the Mekong river separating Thiland from Laos and Burma:
On board of the boats that cross the Mekong river and take you to Laos for a quick shopping trip:
Pier on the Laos side of the Mekong River: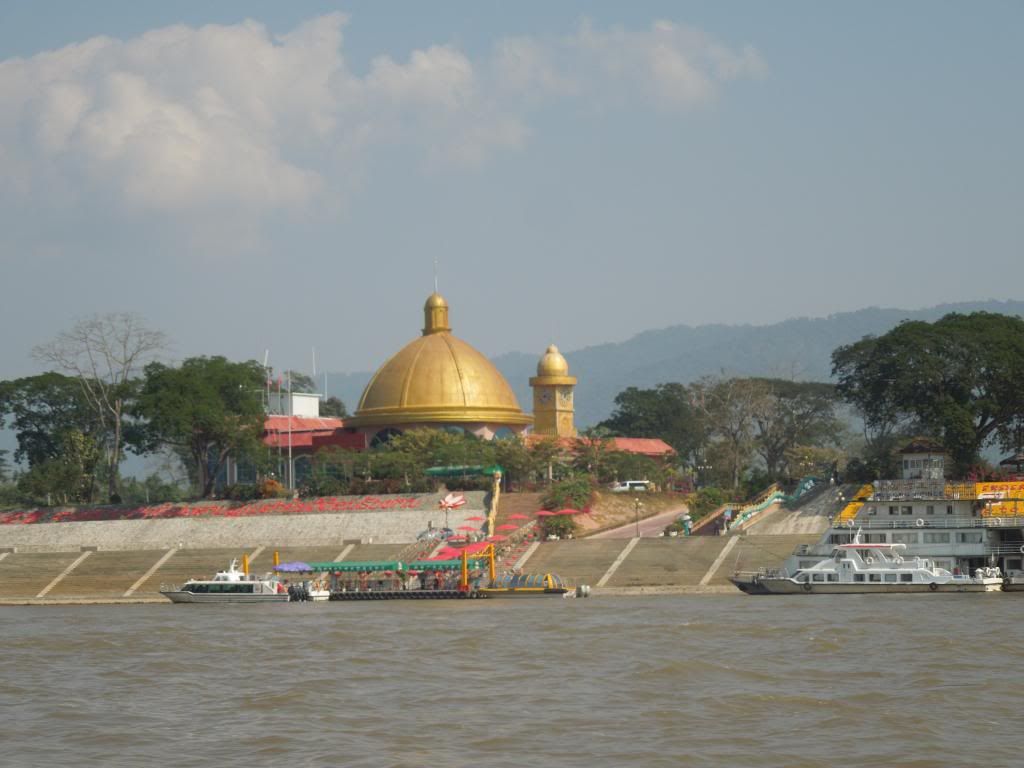 Elephant Camp....no trip to Nothern Thailand is complete without riding an elephant: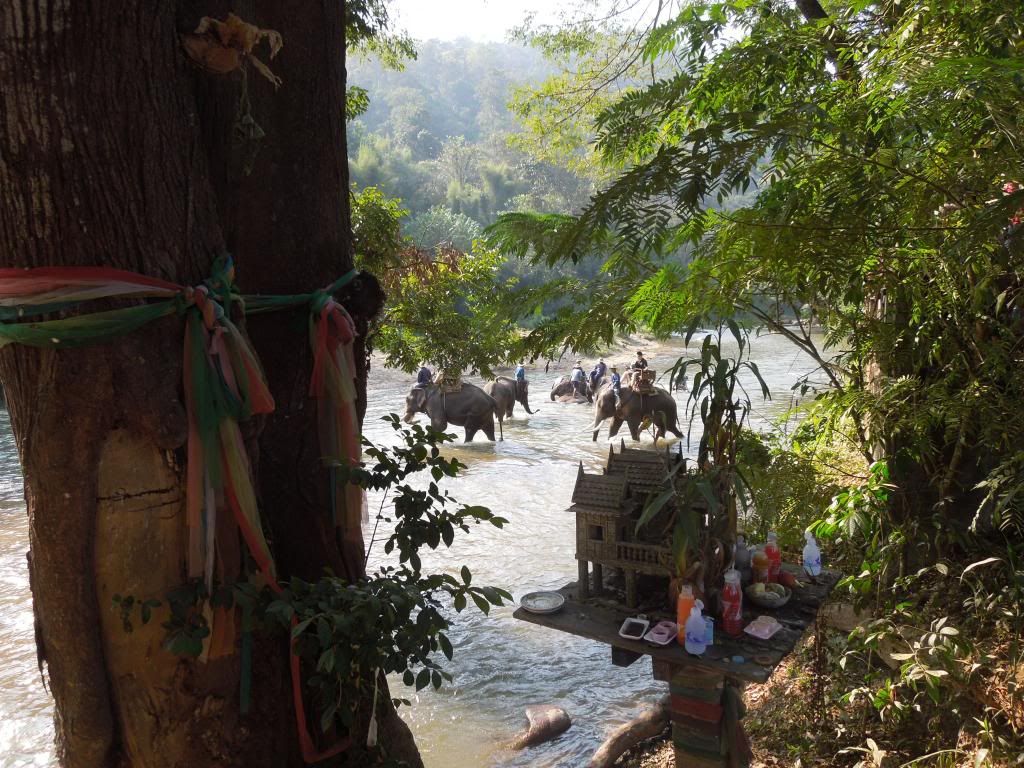 Elephants by the river:
Elephant Embarking building. This is wherethe tourists get to ride the elephants:
Once on top of the elephant you are taken for a ride.....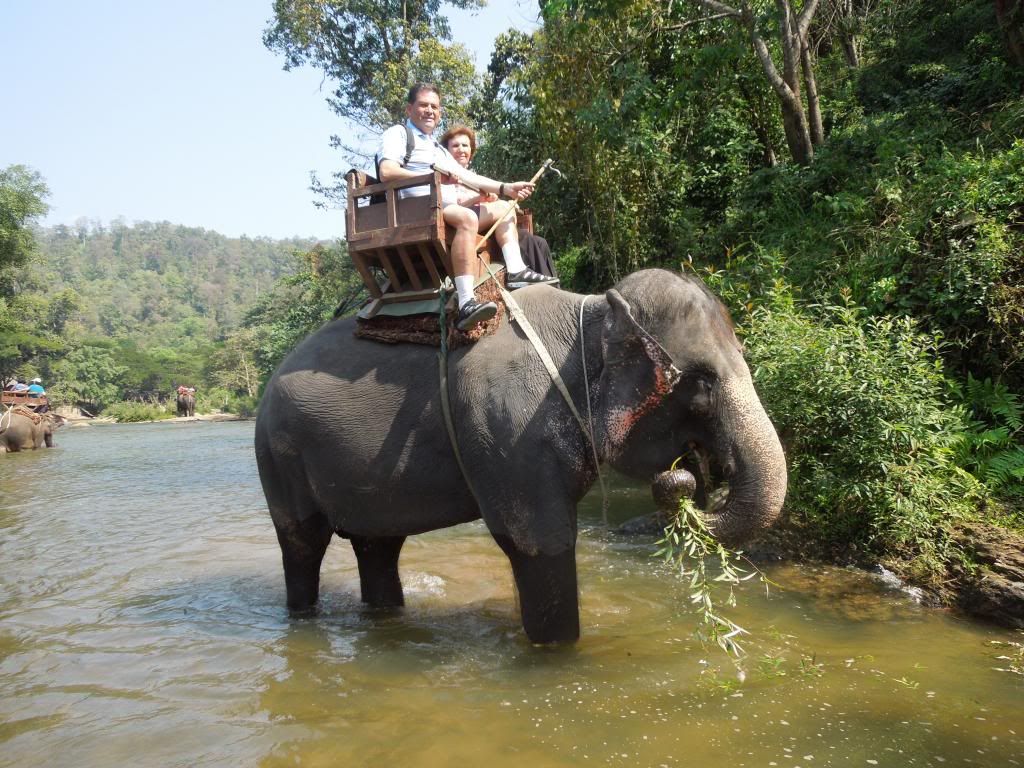 Happy tourists riding on top of elephants (the tourists are happy... the elephants I think not so much):
Elephants getting banana treats from the tourists:
More to come......