South Korea's Yong In city established an MOU with Greenbelt Hotel Management Group.
300 million dollars (USD) will be used to build an 88fl tower in Yongin city, Cho-In-Gu.
Korea's ministry of culture and sports are currently running a contest to select the company that will be responsible for this project. 30 companies have submitted an application so far, and the final decision will be made within December.
This is the largest proposed construction project for Yongin City so far, and GHMP is expecting it to become a landmark not just for Korea but north east Asia as a whole.
Rendering: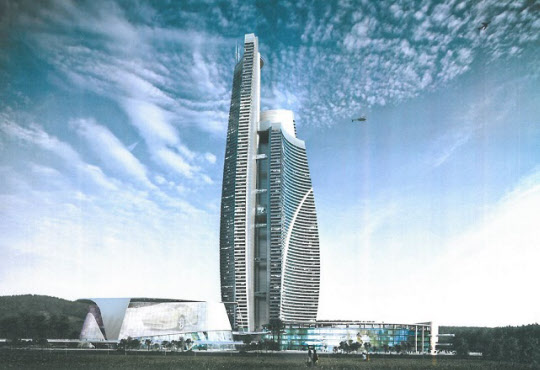 http://news.chosun.com/site/data/htm...080401664.html