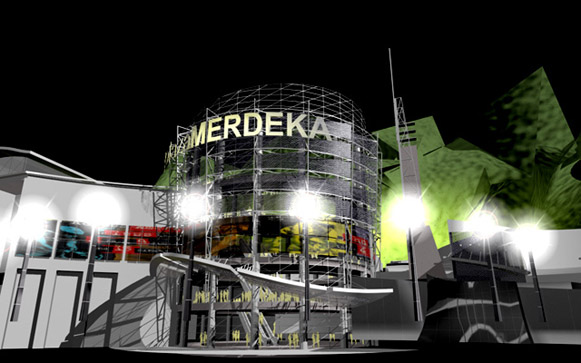 Renong Corporate Centre, Kuala Lumpur.
The Master Plan for the Renong Corporate Center reflects the strong commitment of the Renong Group to recognize the historic significance of the 36 acres Merdeka site and aims to create an architectural complex comprising of a blend of uses.
The proposed uses are:-
high quality residential and service apartments,
a 6-star 450 room luxury hotel,
a 2,500 seats performing arts center, and
a variety of retail outlets.
The planning is around two foci:
1.A 4.2 acre public amphitheatre and a Peoples Park commemorating the Nations historic moment and,
2.A large green "forest" symbolizing Renong's recognition of the importance of the Malaysian rain forest to its nations heritage and identity.