The Canadian ranch-style bungalow is just a regional derivative of the California ranch style house so popular in the 50's/60's. They were extremely popular right across the country, even when quite unsuited to the climate of such places as Winnipeg. Well, if we are still on the subject of house styles, I whipped up these three photos showing the colonial Georgian style of house popular in Toronto. First, an 1850's working class example:
Secondly a middle class townhouse in a more important part of town: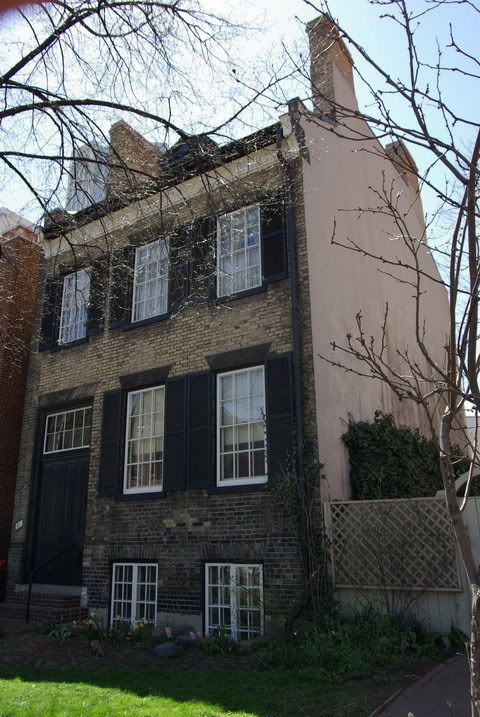 and thirdly a posh type, from 1822: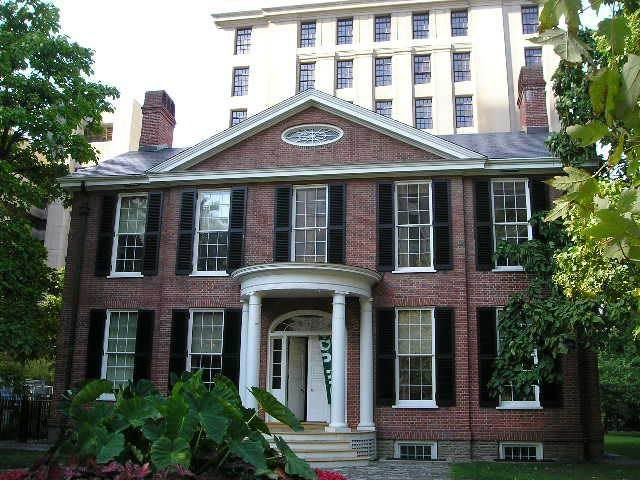 ahhhh.... my favourite style!!!
Interestingly, if you travel through the USA, you will NOT see the Georgian style or blatantly British Victorian style from after the 1776 Independence for the better part of a century. Let's just say our American friends were not anxious to be seen emulating the British building styles. Nearer the end of the 19th century, Georgian style crept back into the States, under their new name of "Colonial". Frankly it was too beautiful to ignore, and folks were itching to get it back...
any moment now someone is going to get cranky for my hijacking this moribund thread off the rails!! hehe