Now it's time to bring some images from all over Seoul.
2. Thank goodness this menu has pictures. It's very difficult to eat at the local restaurants when everything is in Korean.
4. Very spicy
5. Do you want some water?
6. Yeouido has some skyscrapers in addition to 63 Building. Here's a tall one :
11. A very vibrant pedestrianized street.
18. These food carts are quite common around Seoul.
19. Tower SK is one of my favourite skyscrapers with a very bumpy facade.
20. Nearby, this tower brings back good memories of my last visit to Seoul, when I dined at the top-floor Top Cloud restaurant.
22. A very successful urban redevelopment project consisted of tearing down a highway and replacing it with this stream.
30. Plenty of clothing markets adorn Dongdaemun.
31. Unfortunately, the historic gate is now surrounded by traffic.
32. Not so long ago, much of the area was covered by concrete and exhaust.
33. Look! Big fishes!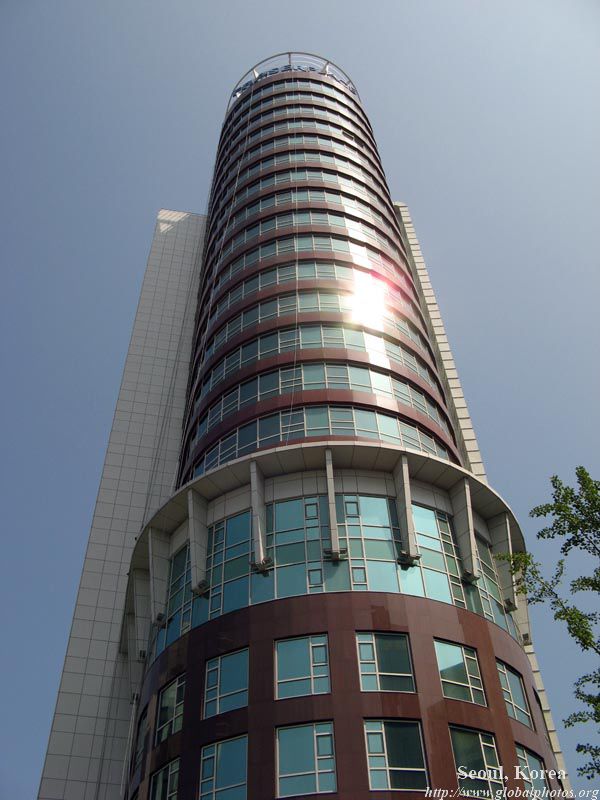 43. At this subway station, some relics are on display to add to the ambiance.