Well, today I visited our great state's capital. Unfortunately, I still haven't bought a larger Xd card so I don't have too many pictures (and there are a couple from my cell phone thrown in.
Some facts, as I doubt Madison is well known outside of Wisconsin:
Population= 223,389
Density= 1,169.8/kmē (3,029.8/sq mi)
I'll start off with some of the city (near the capital building, as I didn't have time or space to take pictures of the rest of the city).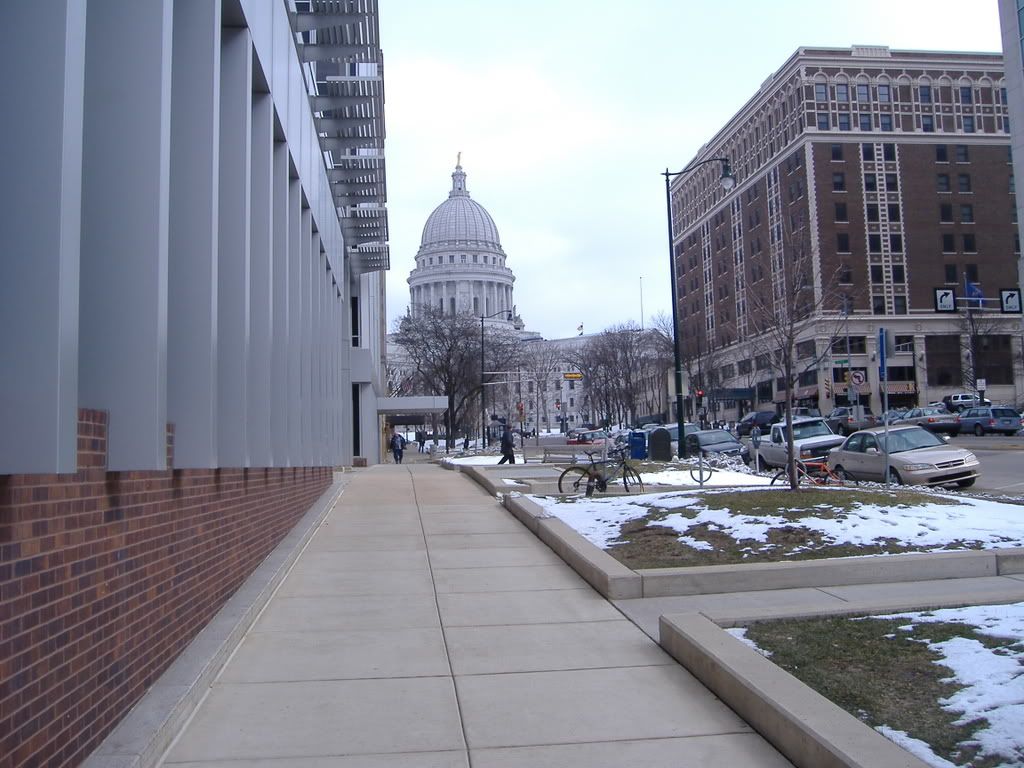 The capital building is visible from quite far away. Part of the design of the city.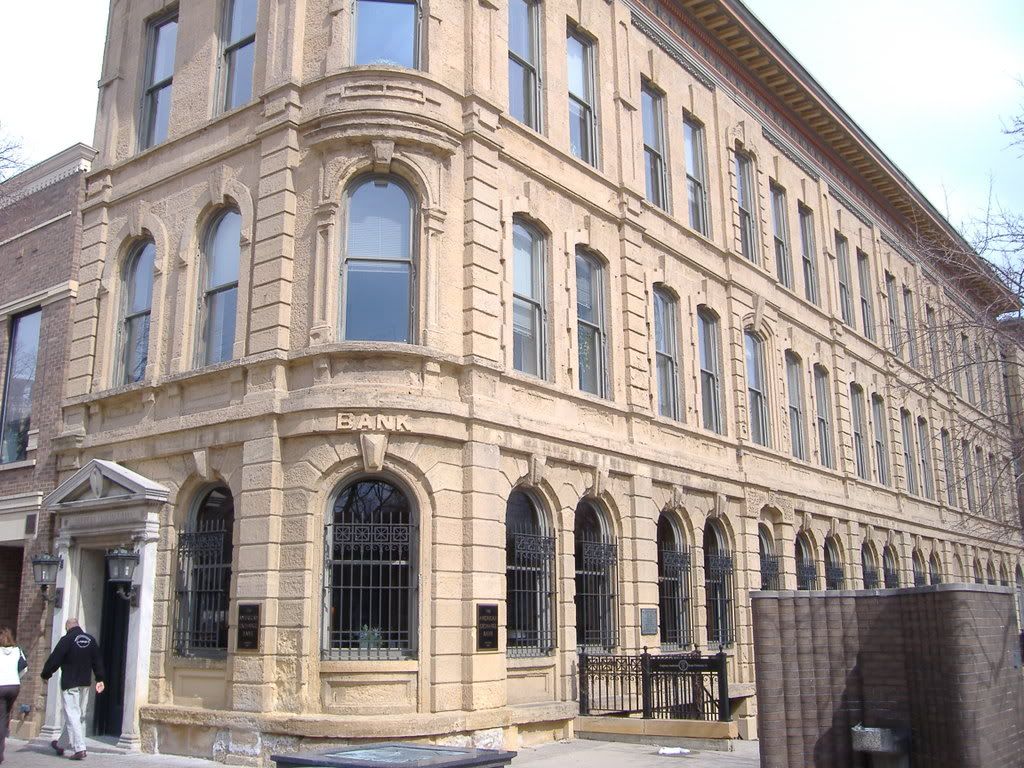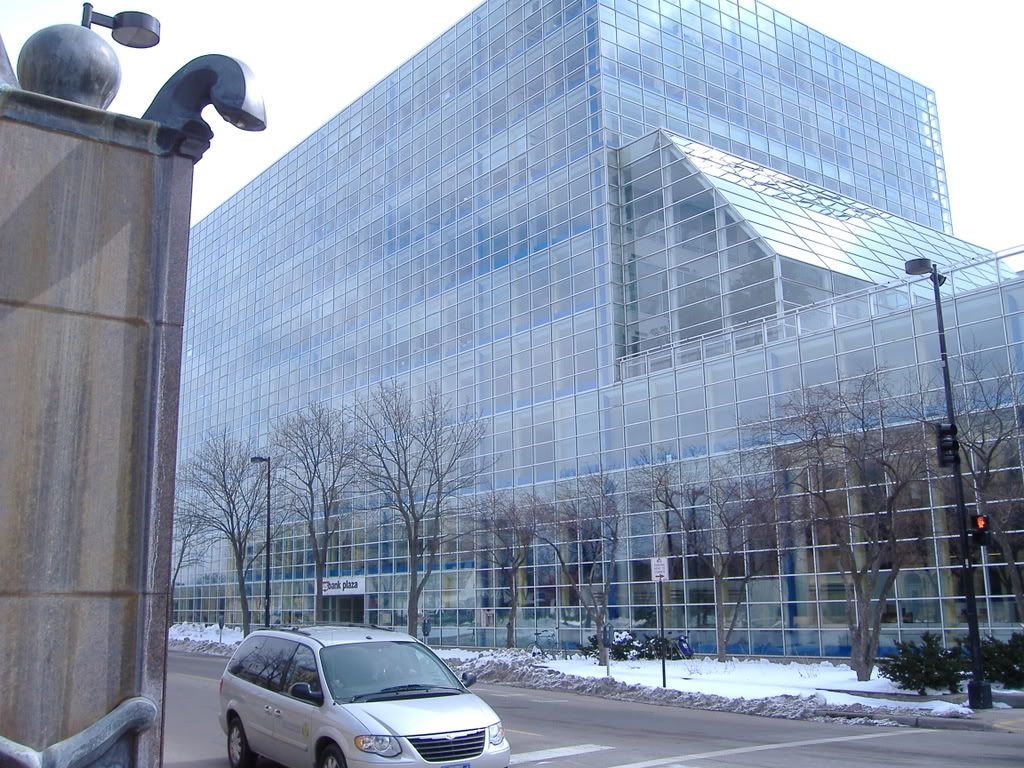 An old bank, and a new bank. Right across the street from each other.
I'm not really sure.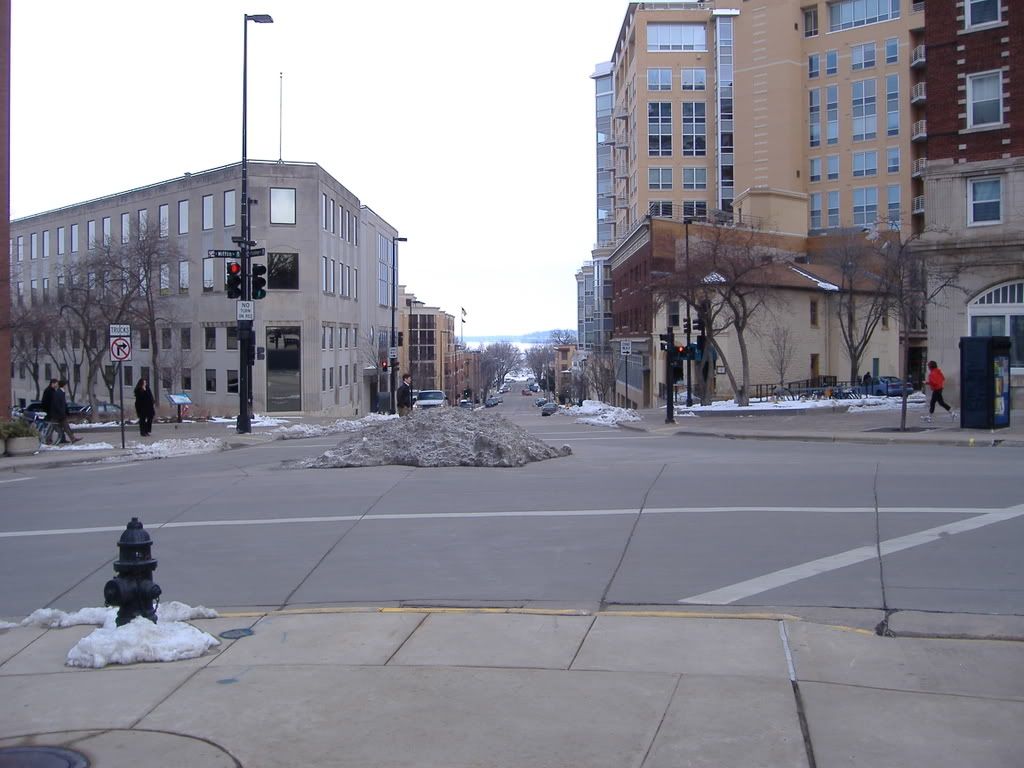 This part of Madison is on an isthmus between Lake Mendota and lake Monona.
This is State Street. It is open to buses and pedestrian traffic (I think it used to be pedestrian only). There's lots of shopping and resturants lining the street.
Some interesting architecture.
Onto the capital building...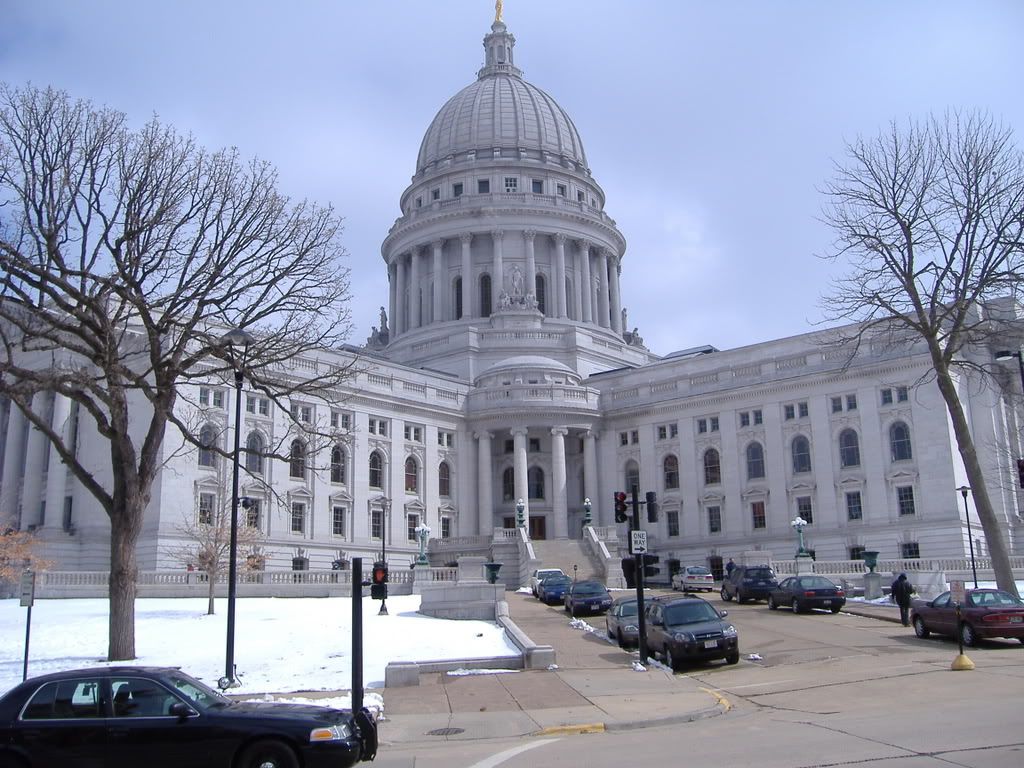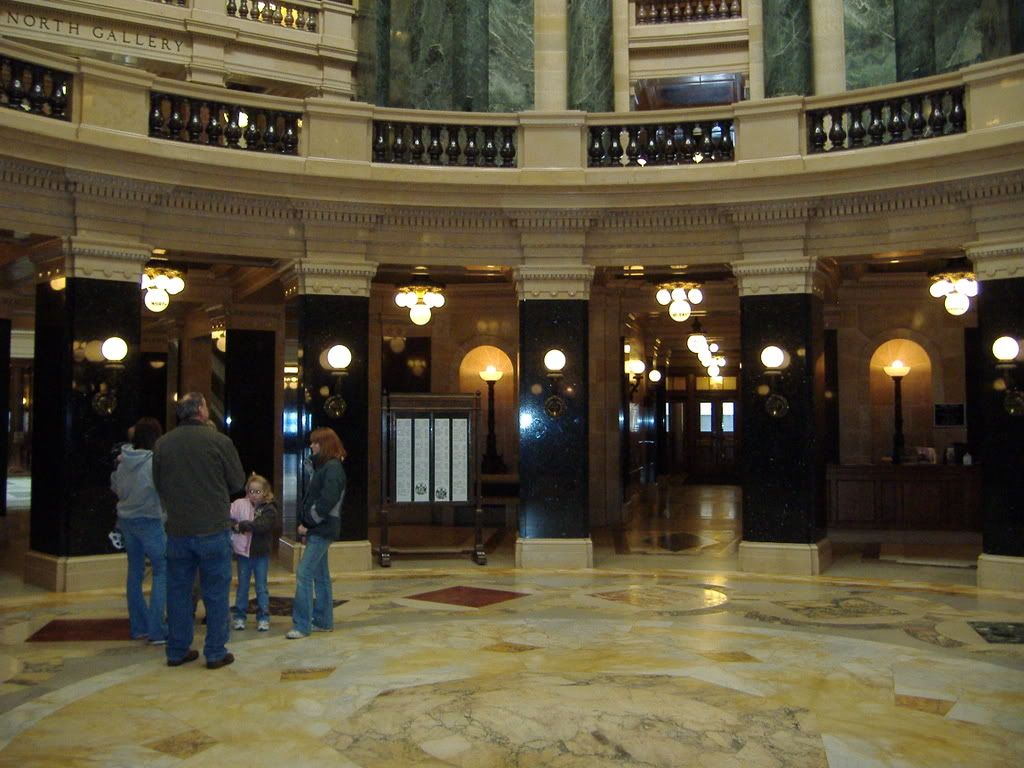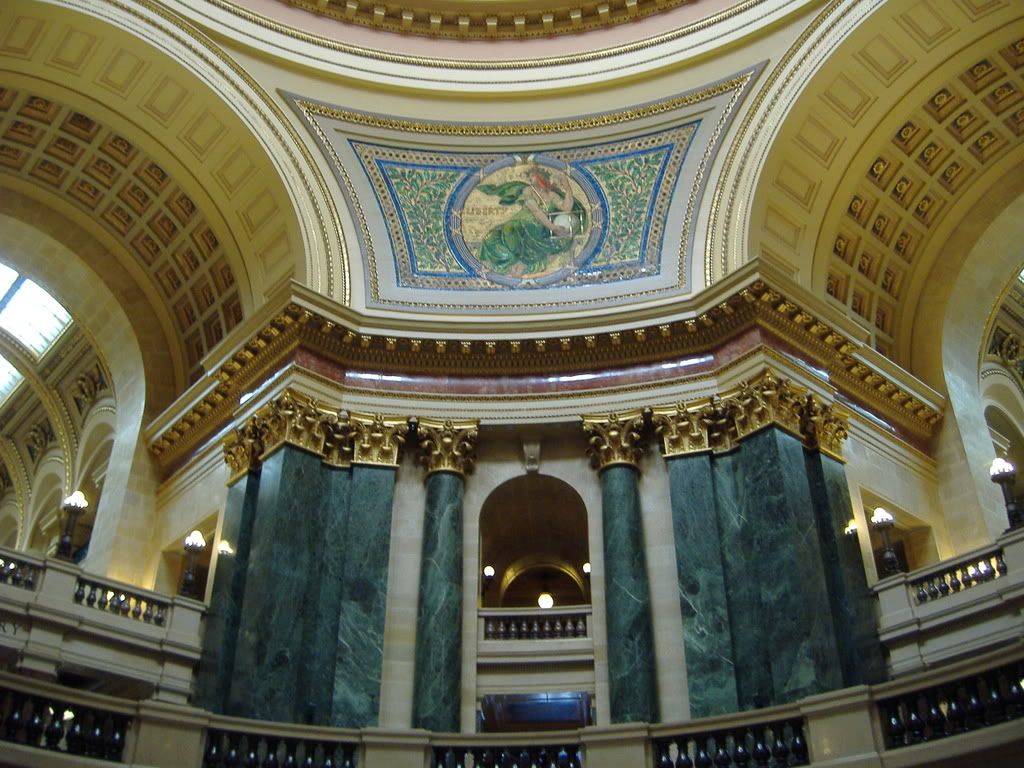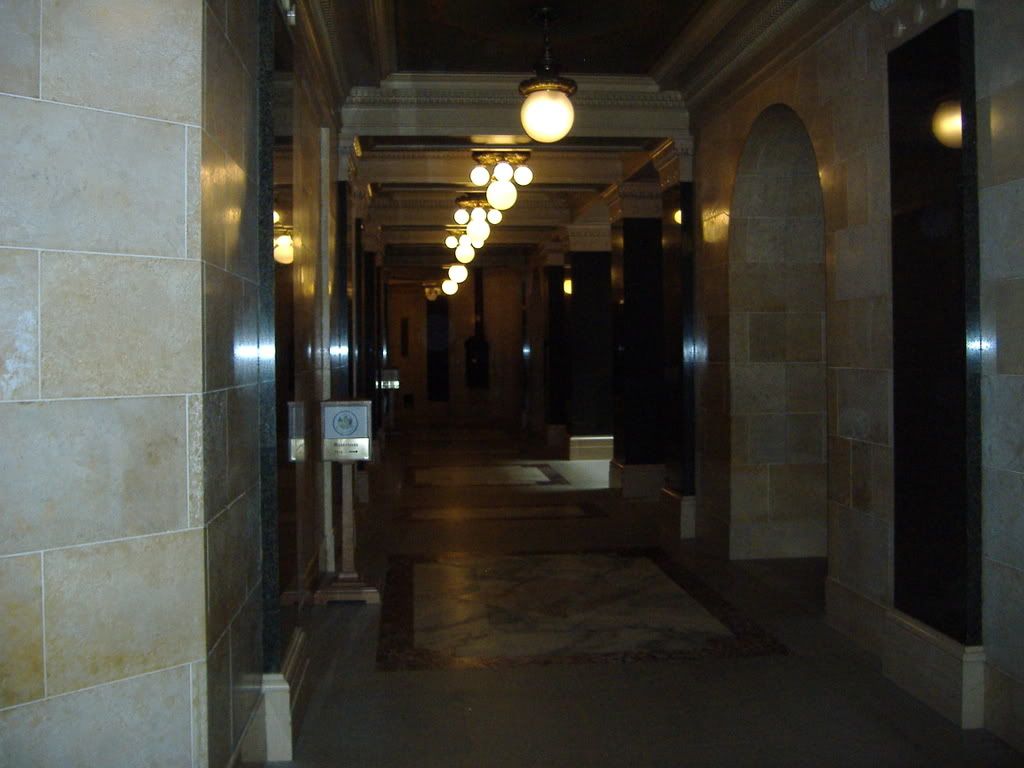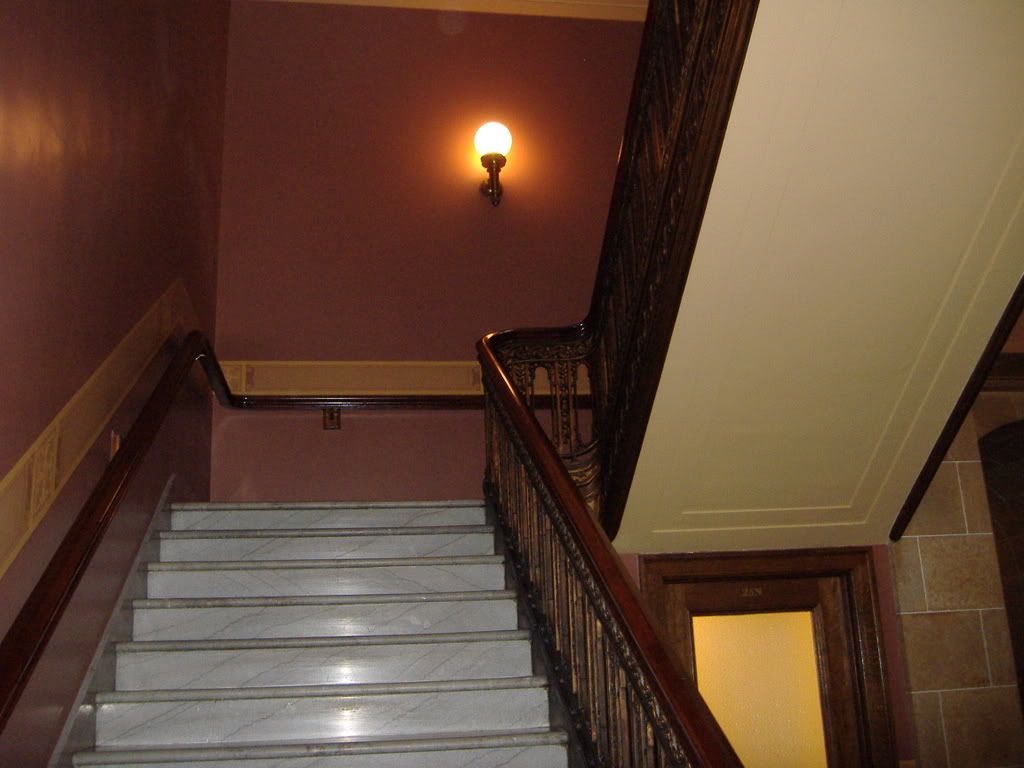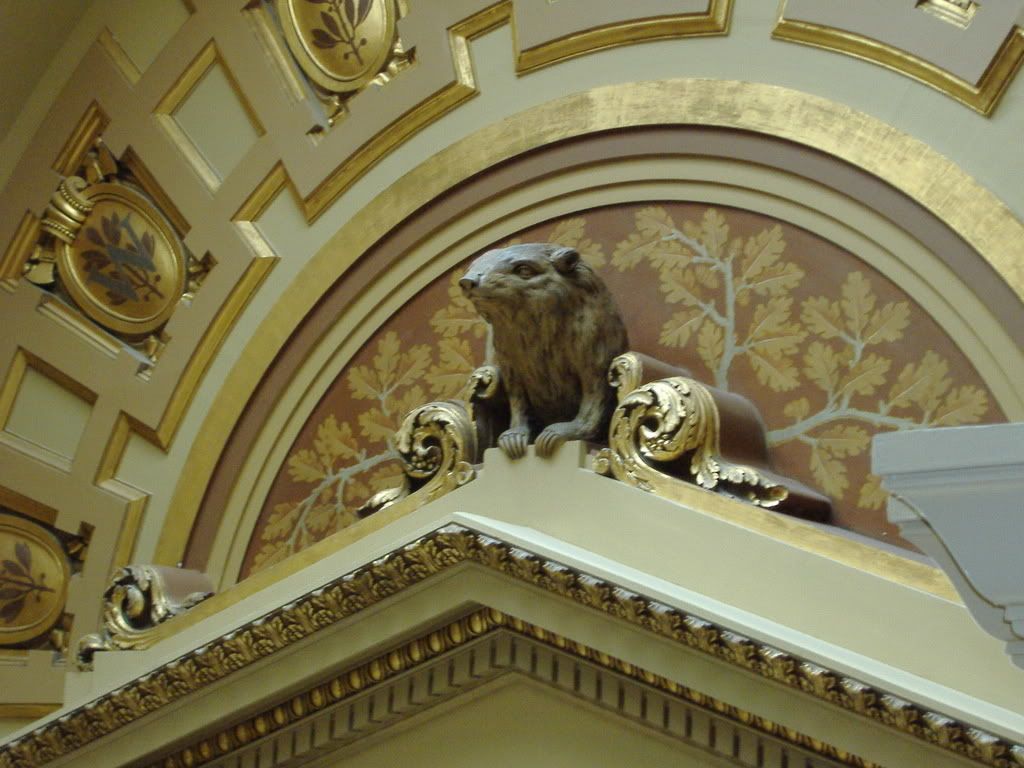 I'm not sure why we're the Badger state. I don't think I've ever even seen one.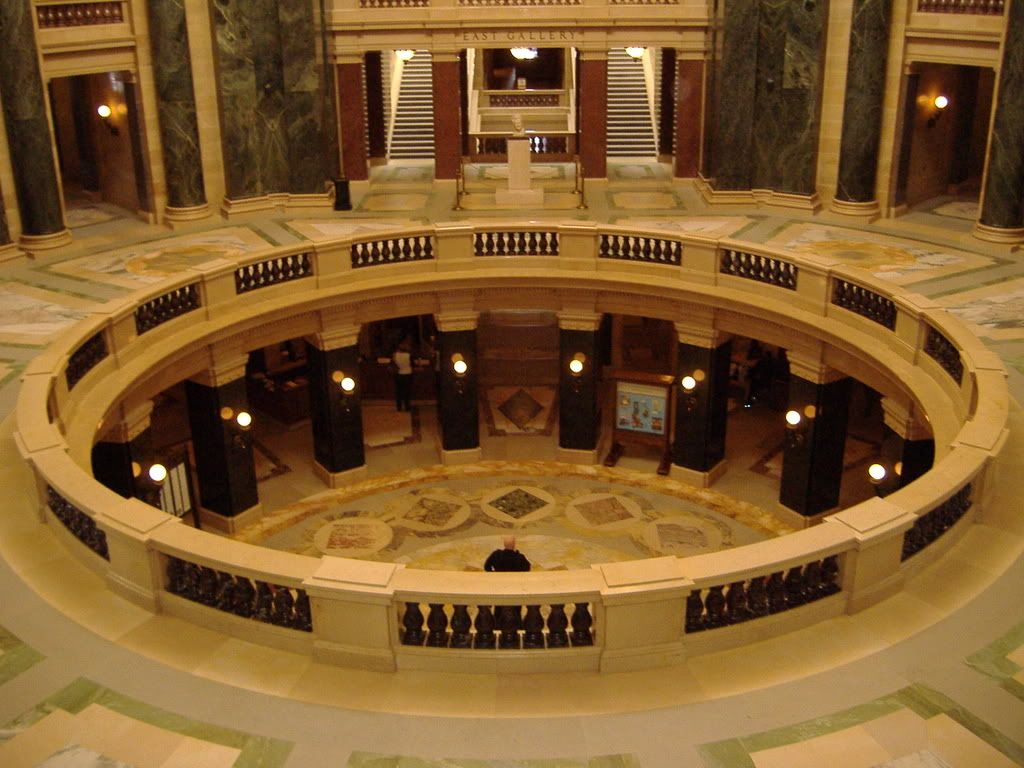 Hope you enjoyed the photos. If you ever visit Madison, bring a bicycle.