As a Highlight at the Weser entrance to the Overseas City The H. Siedentopf GmbH & CO. Kg builds the highest office building of Bremen at the Weser - the Weser Tower.
It will be developed a multistoried building with signal effect, which points people who comes from the City Center the way into the new quarter Overseas City. As an architect Helmut Jahn living in the USA could be won, who built the Sony Center in Berlin among other Projects.
Siedentopf invests far over 50 million Euro into the development of the location at the Weser. Altogether more than 600 jobs are settled there. The new building will be also with over 65 m the highest building of Bremen.
It will tower above the Siemens Highrise Building nearby the central station, which is since 1965 with 61 m the highrise building No.1 in the Hanseatic city of Bremen. The new building connects with its 18 Levels the City Center of Bremen with the Overseas City and represents the conversion of the idea of star architect Helmut Jahn: "Face the" old town center "as A sign for A new Bremen".
On properties of the area Weser Quarter suppose to be developed besides the highest office building of the city, the Weser Tower, a hotel, a Varieté theatre, further office buildings, a multi-storey car park, green belts as well as catering trade and leisure offers.
I've found it on a german site which isn't translated to english, yet.
http://www.ueberseestadt-bremen.de/d...ojekte_uestadt
The Weser Tower is a multistoried building designed by the US-American architect of German origin Helmut Jahn, which is currently built in the context of the town development in the overseas city in Bremen.
The 22 floors of the multistoried building have a surface of 18,000 square meters and thus place for 800 jobs.
Among this large-scale project rank also a new hotel, a Varieté theatre, restaurants and further office buildings. The Siedentopf GmbH invested altogether approximately 70 million Euro into the development of the location at the new Weser promenade directly west of the Bremen Altstadt.
Principal tenant are subsidiary companies of the power supplier EWE AG, which takes over altogether 13 floors of the multistoried building. The lay of the foundation was on 2007 Oct. 23 rd.
The Tower of 82 meters height will be the tallest office buildings of Bremen in the future and suppose to be completed in 2009.
http://de.wikipedia.org/wiki/Weser_Tower
I have also some Renders:
http://www.ueberseestadt-bremen.de/d...e_uestadt_text
http://www.skyscrapercity.com/showthread.php?p=11300696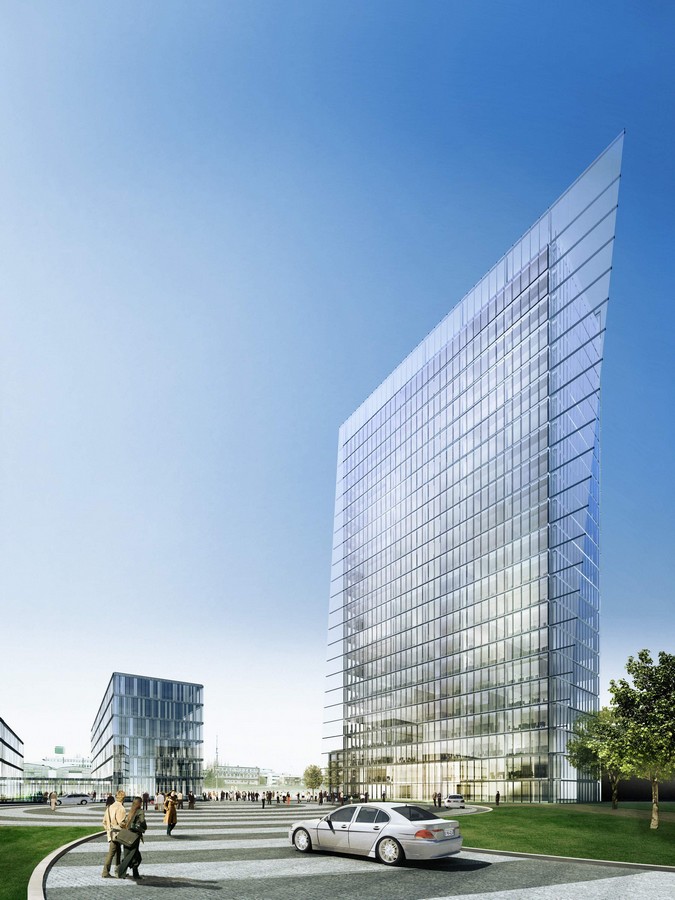 http://www.deutsches-architektur-for...ead.php?t=5452
And above all the Webcam:
http://www.brekom.de/wesertower-webcam.html