Ajman Municipal Headquarter
Ajman - United Arab Emirates
Six architectural practices pre qualified to participate in the international competition to design the new municipal headquarters of Ajman, which was won by Norwegians
A-lab Architects
in calibration with Migrant Urban Planners.
The 16 floor tall, 15 000m2 brief is divided between a high rise building housing the municipality administration, and a single storey public building with reception, exhibition, conference and café facilities grouped around a courtyard. A sail-like curved screen binds the project together, serving to shade both the entrance forecourt area and the sunny side of the building. The space between the screen and the high-rise building is planted to create a 'hanging' garden. The screen itself derives its pattern from traditional Arabic decoration. The facades around the courtyard are 'clad' in screens of flowing water, modulating both the interior and exterior light.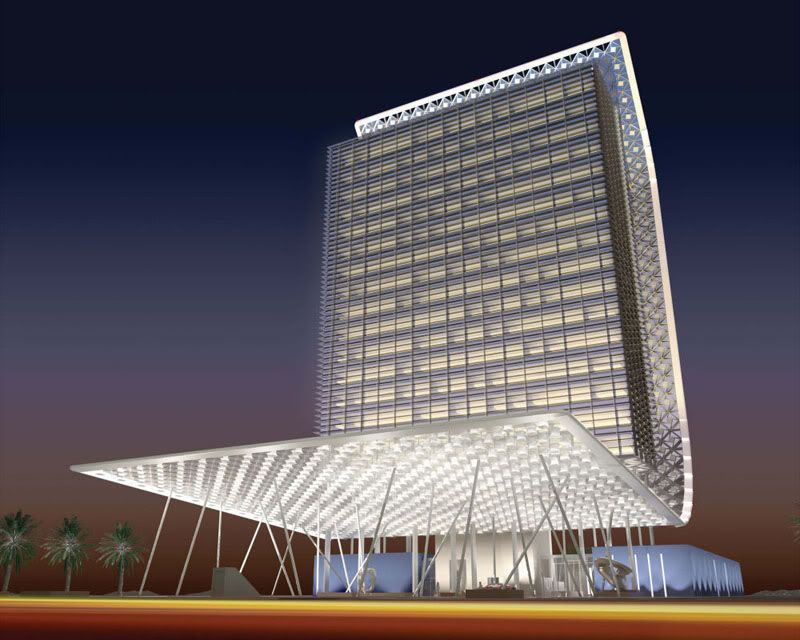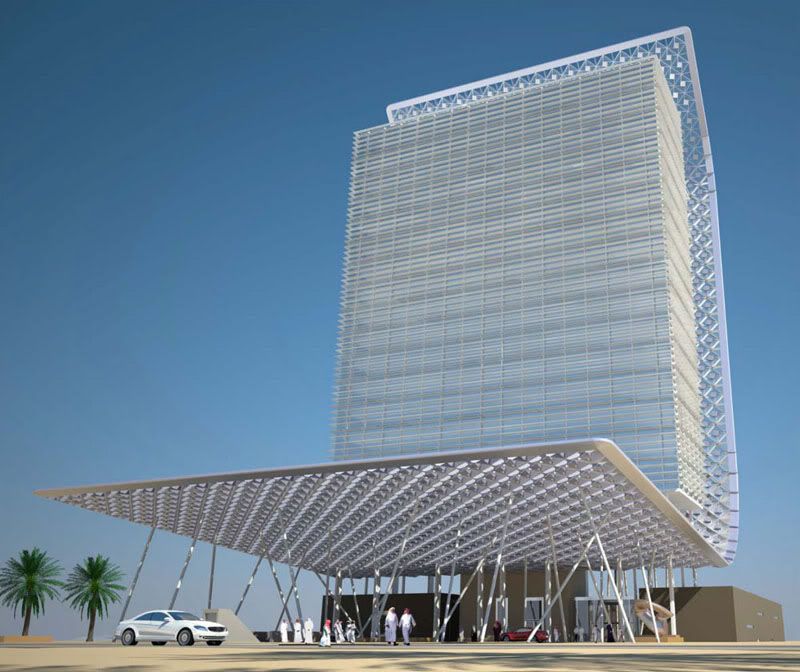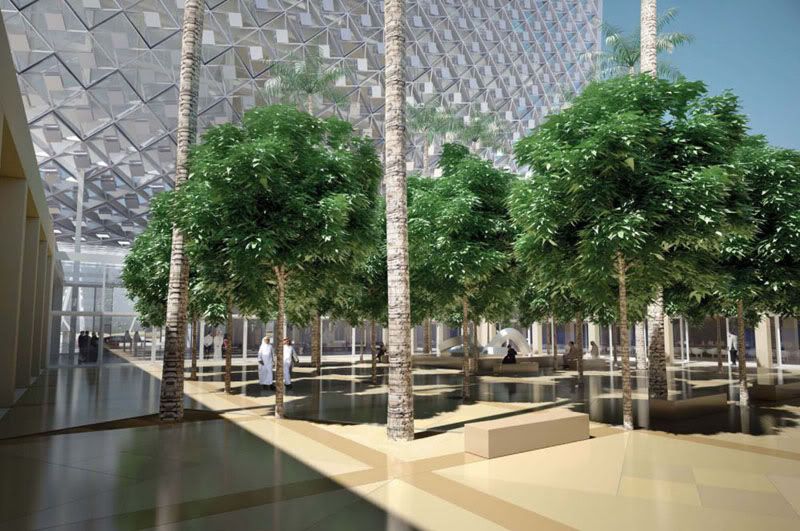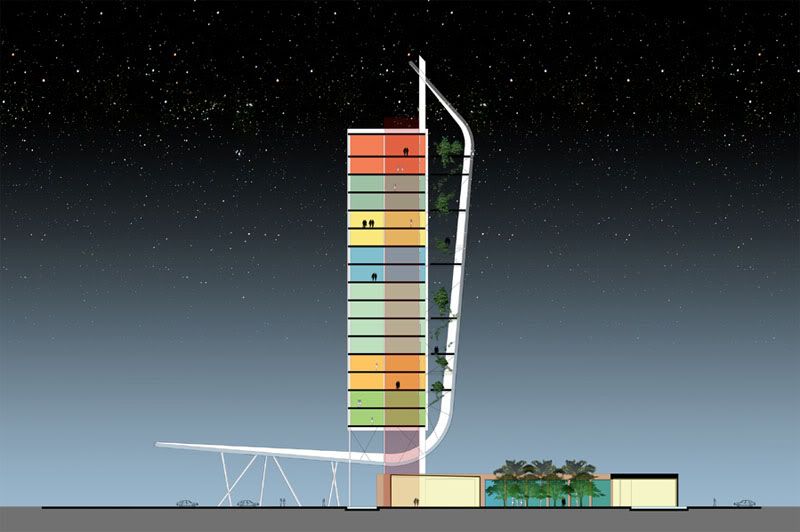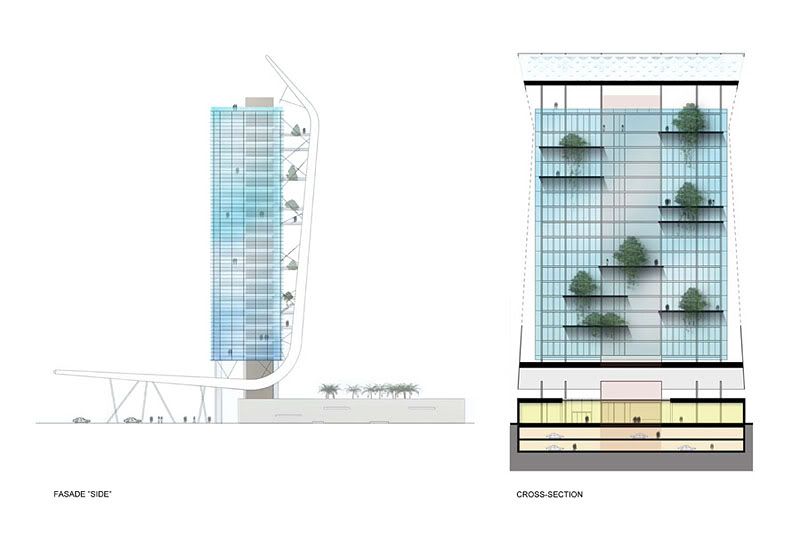 I searched the forum to find this one but didn't, though i was sure i've seen it before in here. And this one might be under construction, since its planned to be completed in 2009.