St. Stephen's Church has an observation area on the dome. It was certainly a not-to-be-missed spot to view the Buda side from a higher vantage point.
Not too many big buildings at all, which is a good thing considering the amount of historic architecture.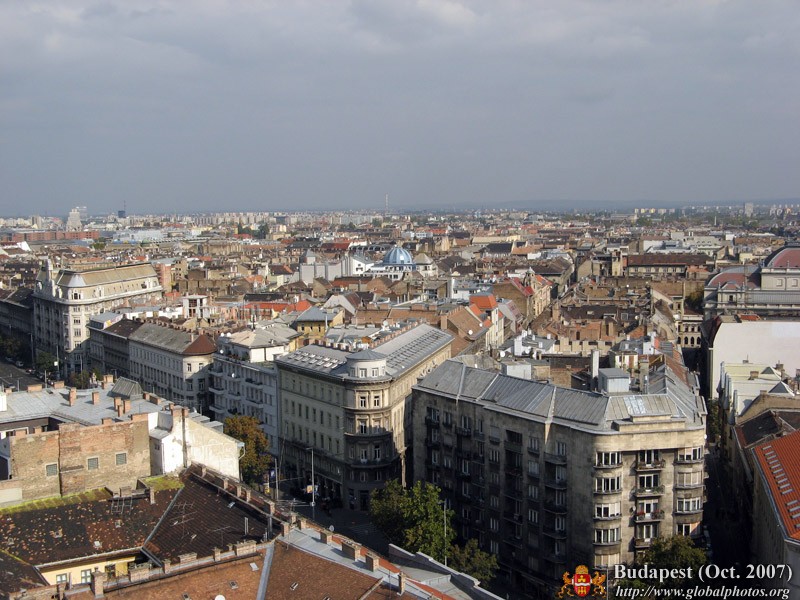 Parliament looks small in the distance.
This type of view should be quite consistent in many cities across the continent.
Of course, a visit won't be complete without taking a look at the interiors.
__________________
Hong Kong Photo Gallery - Click Here for the Hong Kong Galleries

World Photo Gallery - | St. Petersburg, Russia | Pyongyang | Tokyo | Istanbul | Dubai | Shanghai | Mumbai | Bangkok | Sydney
New York, London, Prague, Iceland, Rocky Mountains, Angkor Wat, Sri Lanka, Poland, Myanmar, and much more!