One of Kaohsiung's key attractions is on the other side of town, facing the ocean. After a very long walk across town, here are some photos of the surroundings as I neared this landmark. Hope it was worth the walk.
1. Old city gate
3. The open ocean awaits beyond.
8. That lighthouse was one of my to-visit places, but given the height, I quickly gave up that idea.
10. On my map there is this star that shows the old British consulate is here, but I looked around and it was ocean and parking lot. Soon I realized why. I had to go up.
11. After that long walk to get to this place, I was about to scream when I realize my legs had to do that to reach the destination. No wonder the Brits wanted this place .. perfect view of the city, invaders, and hard to get to.
12. After a long climb, I saw some traditional Chinese architecture at the British consulate.
17. The Takao British Consulate is now an empty building, but very popular with locals.
22. A beautiful view of Kaohsiung's skyline awaits.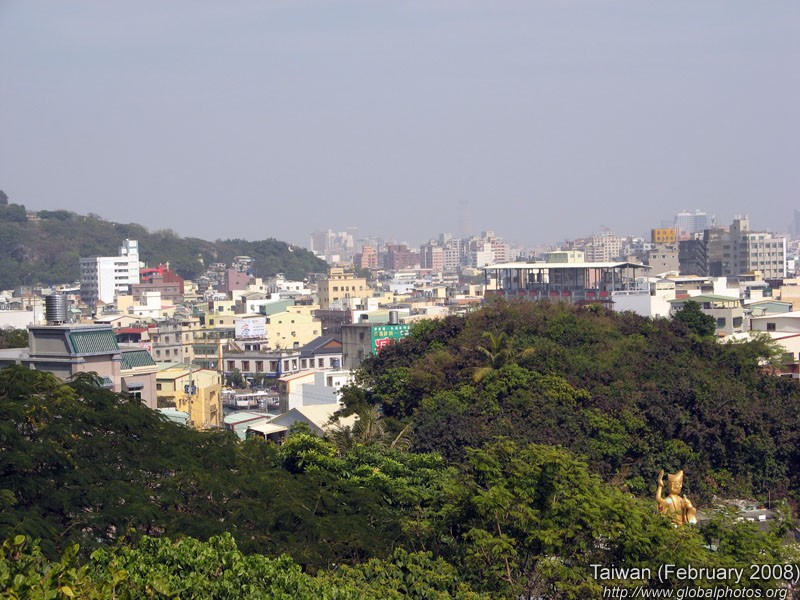 28. I guess it was worth the trip.
I caught the taxi back downhill to rest my feet. The next stop was the ferry to Cijin, which is where the port is located.
29. The ferry terminal was busy, with a lineup that stretched onto the street. Many brought their scooters along for the ride.
33. So now I get to admire Kaohsiung's skyline from sea level. Tuntex is really a huge building.
38. Kaohsiung used to be a major global port, but now that title has waned a bit as the emerging ports in China start to blossom.
39. Some people opted for more rugged, less safe ways to make the crossing.
40. In the next part, I'll show you some markets in Cijin, including some delicious seafood.
Part 9 :
http://www.skyscrapercity.com/showthread.php?t=663158