I apologize for the inferior quality of these photos, but I was running out of light.
We'll start off with the smaller Tionesta (pop. 615) which is the seat of Forest County, the least populated county in Pennsylvania at 4,946. This tiny hamlet exists deep within the forests of northwestern Pennsylvania along the Allegheny River about halfway between Oil City and Warren. The local economy largely depends on tourism, as Forest County is dominated by the Allegheny National Forest. Many people visit the area for camping and outdoor activities. 75% of dwellings in Forest County are vacation homes or "camps".
I noticed a couple places in Tionesta had "SHUT" signs... perhaps that's Tionesta's way of saying "closed"
Forest County Courthouse... appropriately modest for such a tiny county... however, if I was Forest County I'd get rid of those ugly trees in front of the building... they totally block the architecture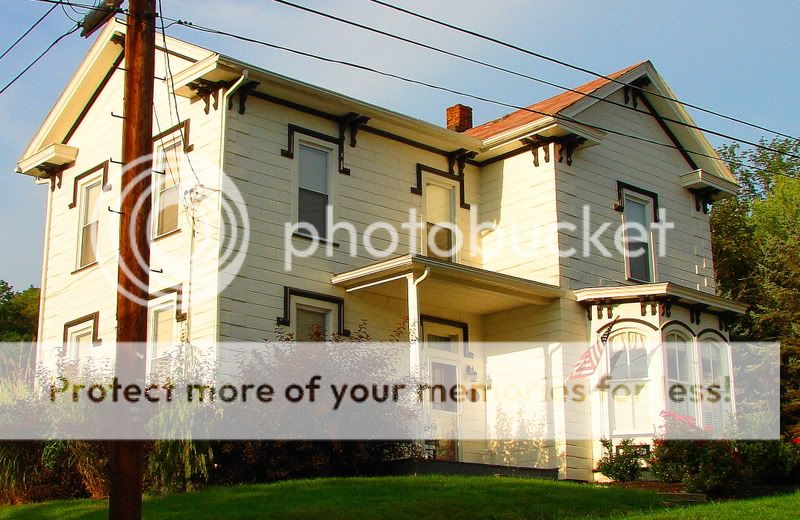 US62 crossing the Allegheny
...
next we travel about 17 miles northwest to Titusville (pop. 6,146), located in eastern Crawford County (pop. 90,366). Titusville has an urban cluster population of 6,663. Titusville is where the modern U.S. oil industry was born in 1859, when Col. Edwin Drake successfully drilled a few miles south across the Venango County border.
Settled in 1796, Titusville was a lumber town for its existence before the oil boom. When Drake's Oil Well struck black gold, Titusville became one of several oil boomtowns across northwestern Pennsylvania. Eight oil refineries were built in Titusville during the 1860s as population exploded from 250 to 10,000. The country's first oil exchange was established there in 1871.
Oil production in the area peaked in 1891 and Titusville transitioned to steel/iron production and its traditional lumber industry. It remains to be seen how the oil "renaissance" in northwestern PA may impact Titusville's fortunes. Drake's Oil Well remains a popular tourist draw.
Titusville is the hometown of John Heisman (college football's Heisman Trophy).
didn't have much time before nightfall descended
I absolutely love this Towne Square block... a remnant of the oil days
gettin' ready to celebrate Oil 150!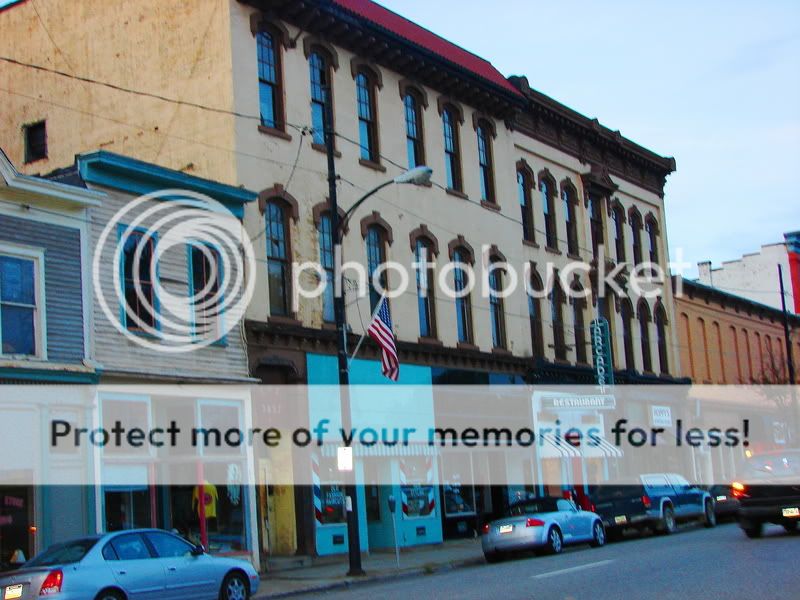 the Blue Canoe microbrewery just opened up in Towne Square