Be sure to check out
Part I!
Let's continue, then.
Australians need love too.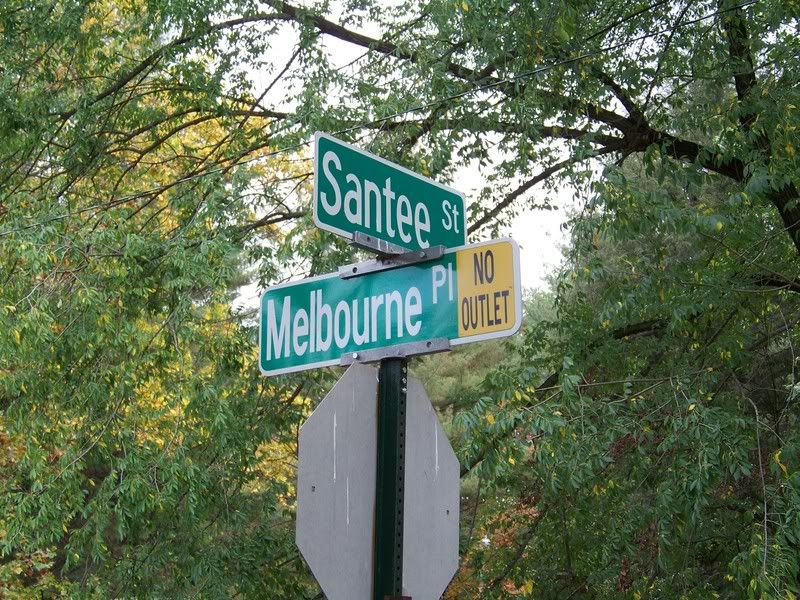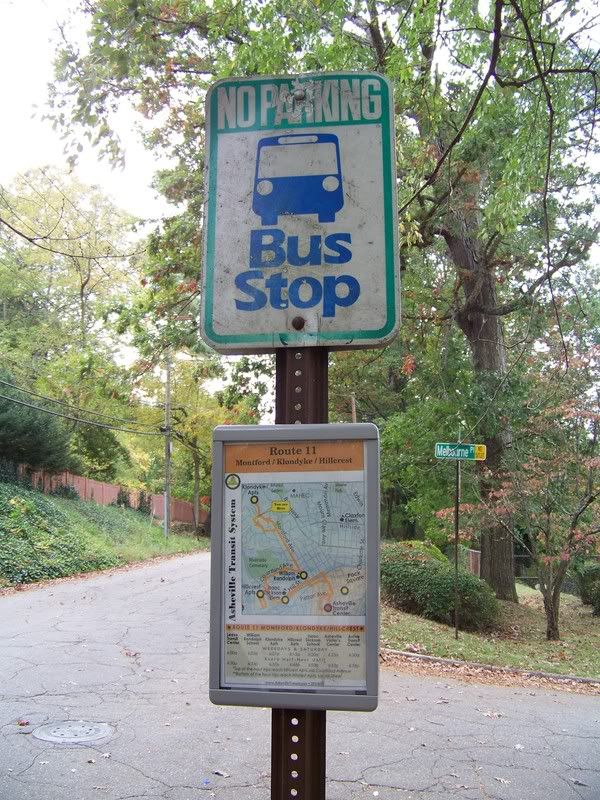 The Grim Reaper rides the Asheville Transit System -- why don't
you?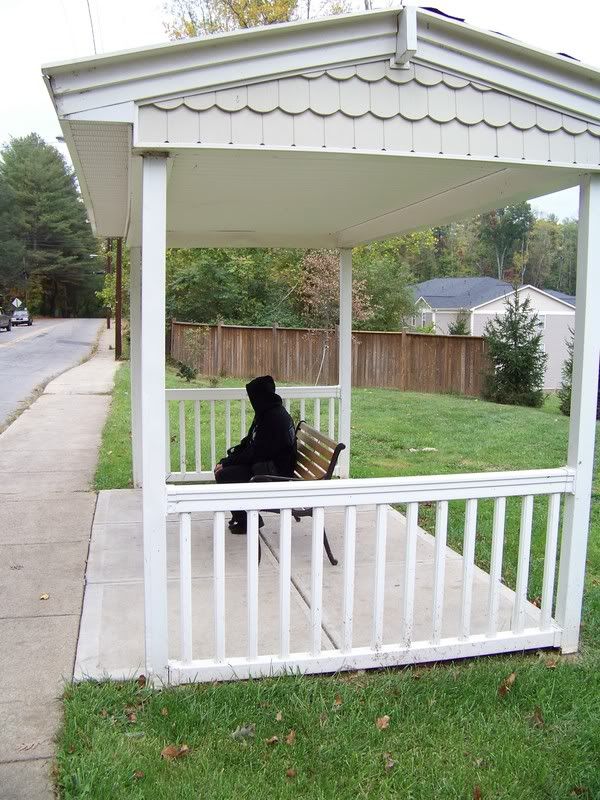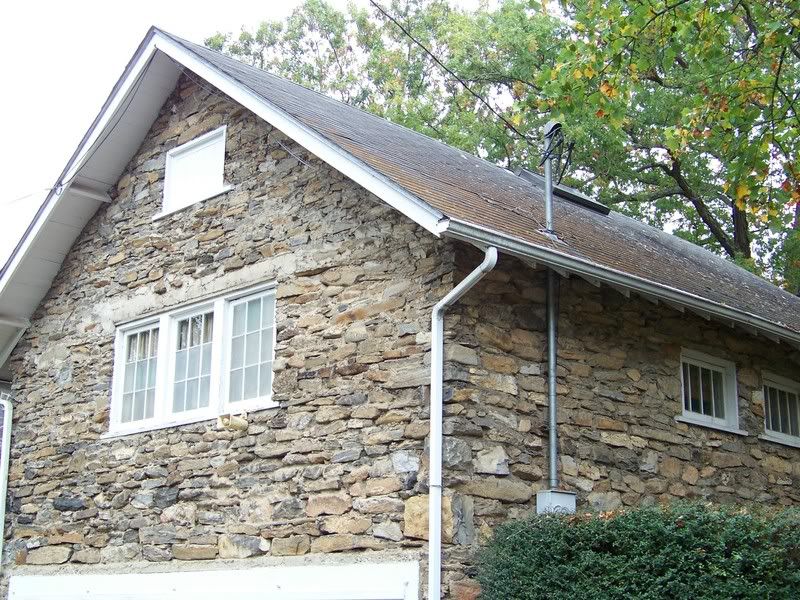 What building might
this
be, you ask.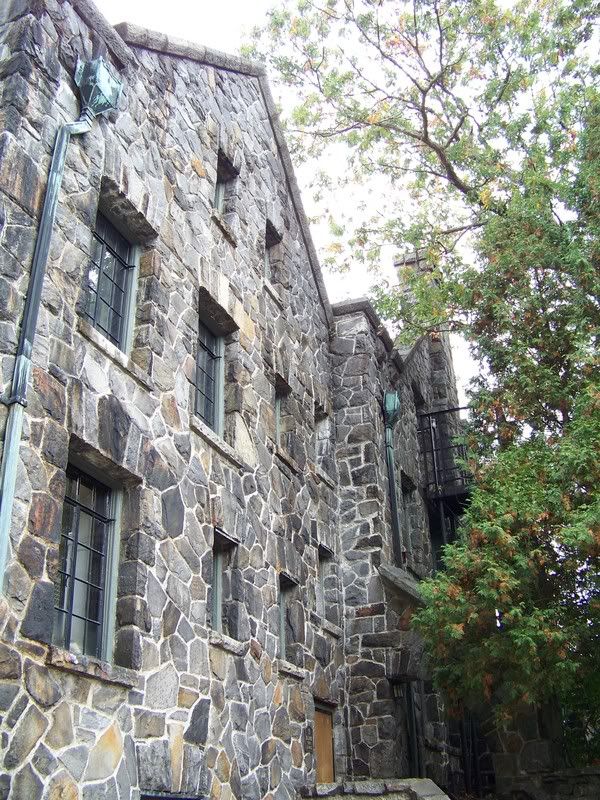 Is the address a clue?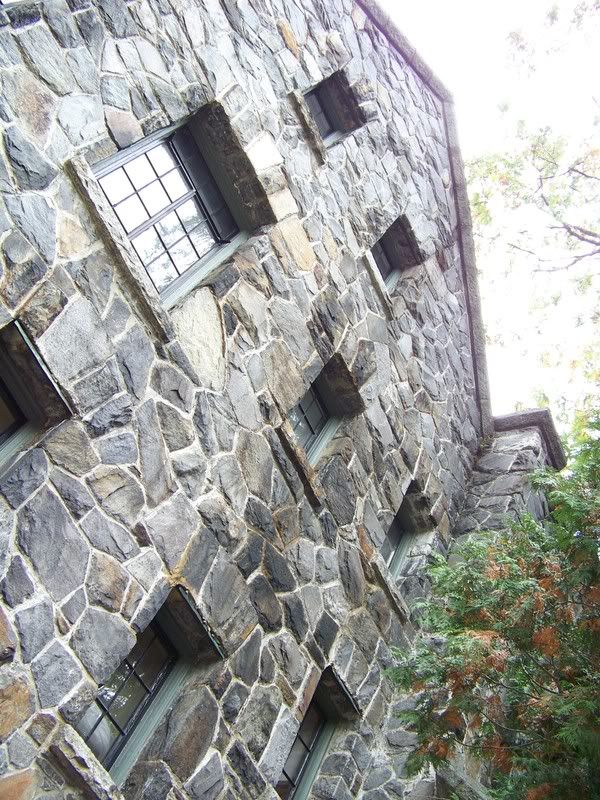 Don't lie. You have no idea what building this is.
Alright, fine. I'll tell you. It's Homewood Castle, once part of the aforementioned mental hospital. Now it's a wedding venue, especially known for hosting lavish gay and lesbian commitment ceremonies.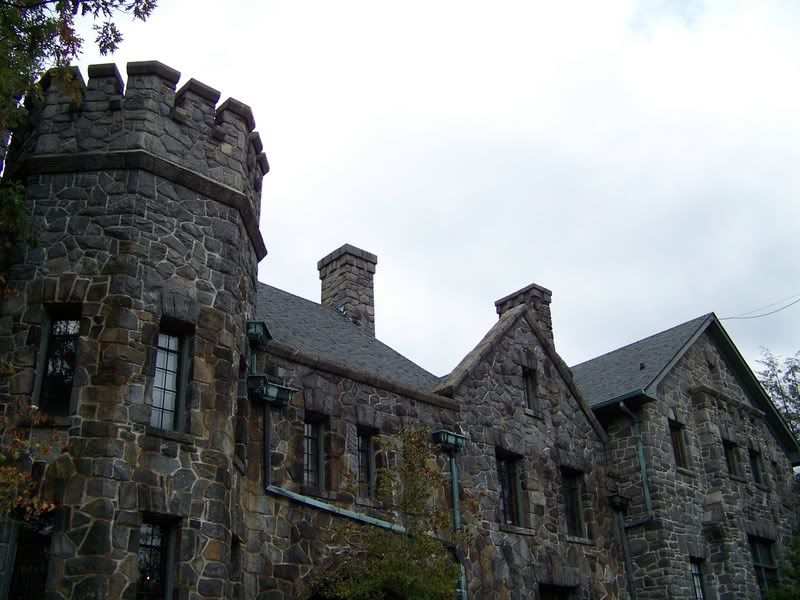 This was set up across the street, in fact.
This building was also once part of Highland Hospital.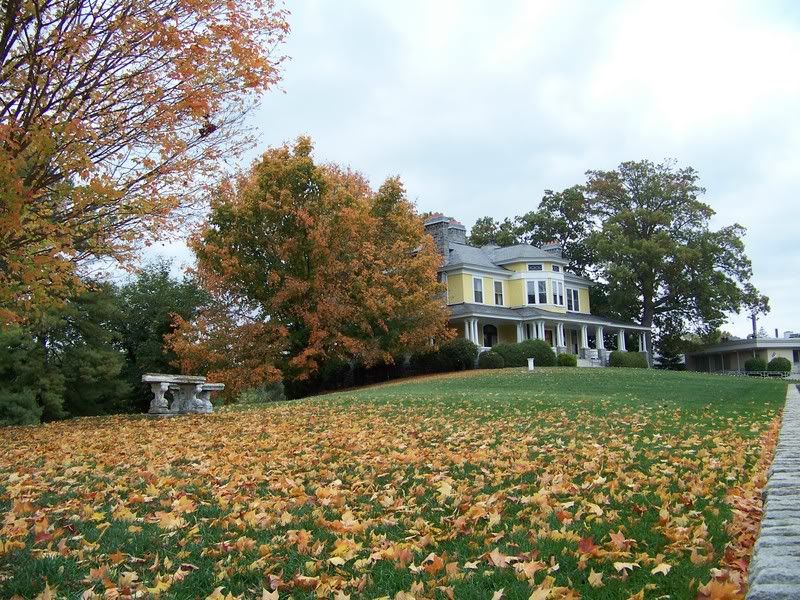 Can you spot what's wrong with this sign?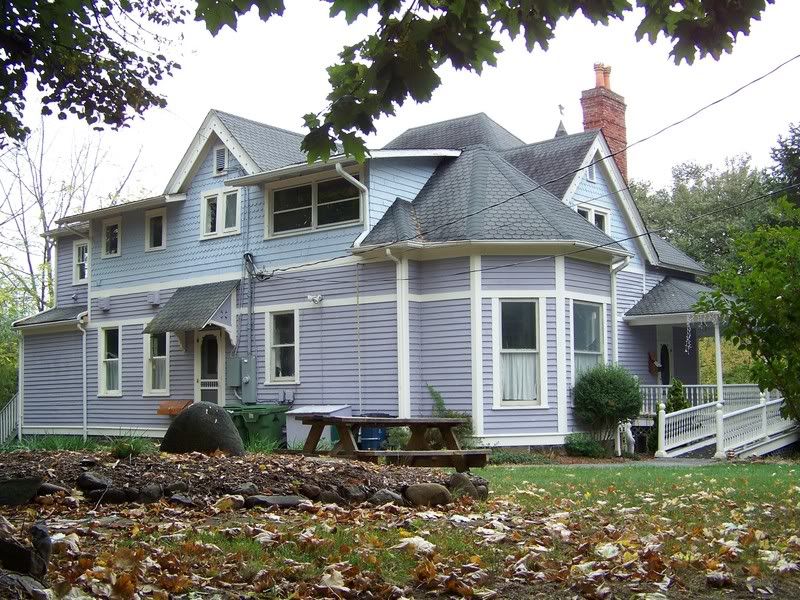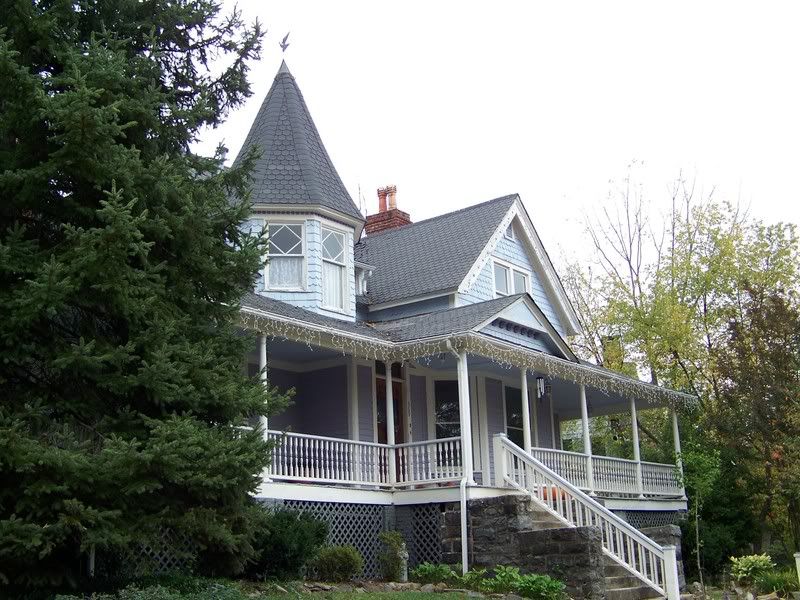 Mmm... tub butter. And steel wool... :slob: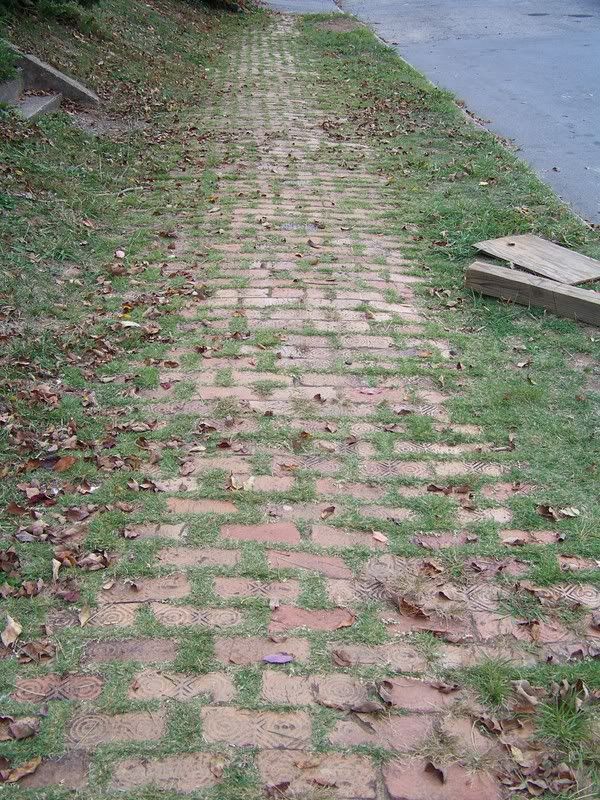 Green seems to be a pretty popular color in Montford.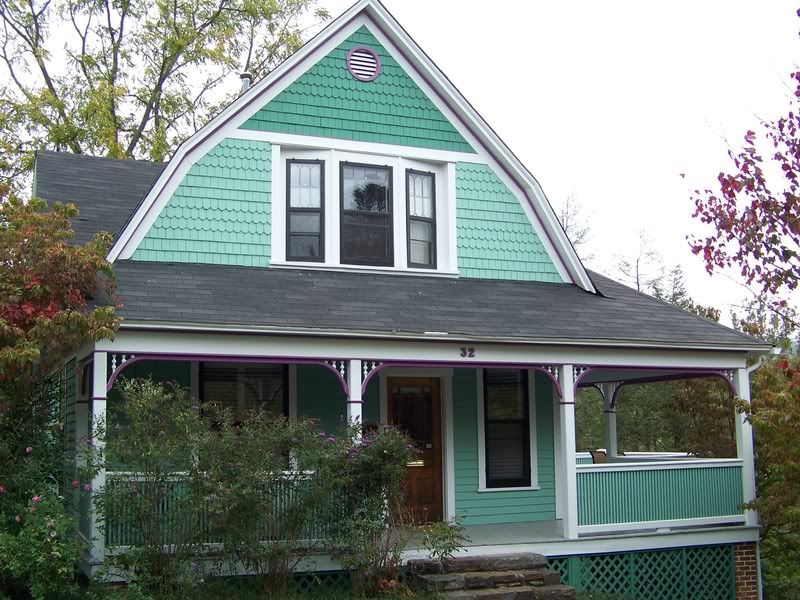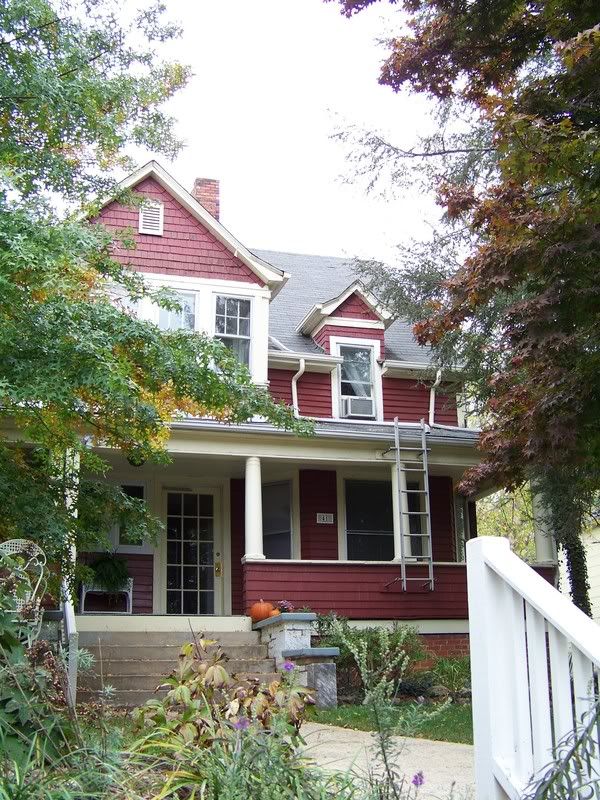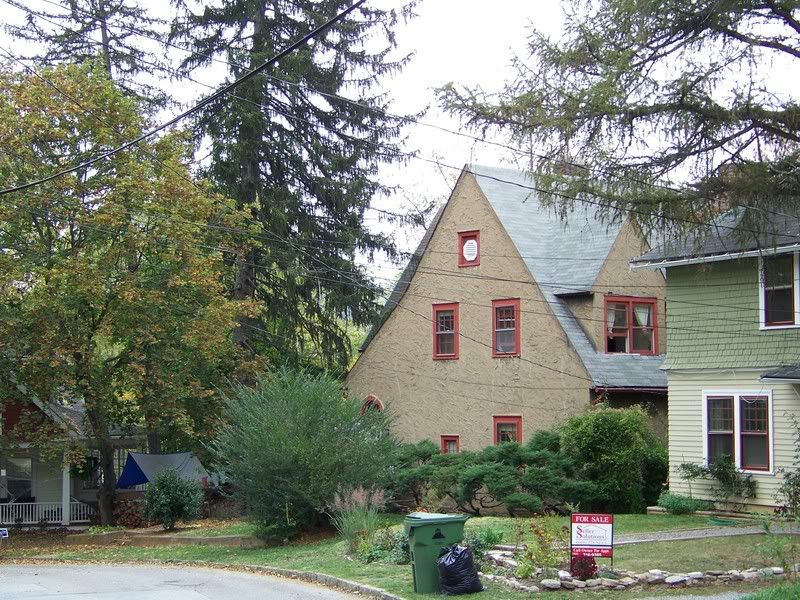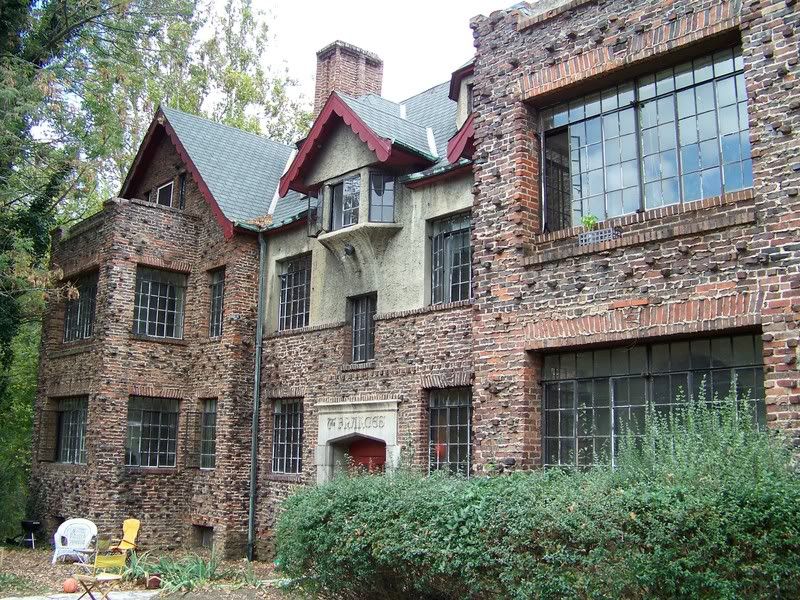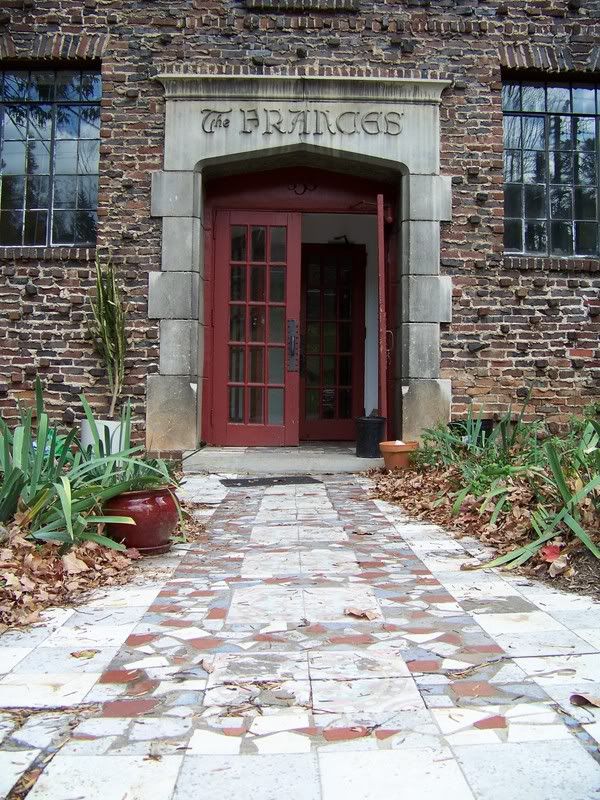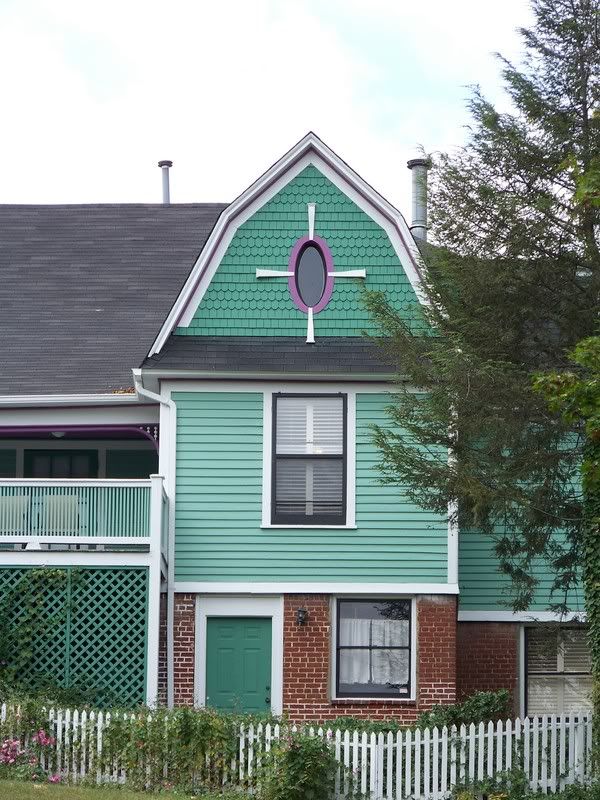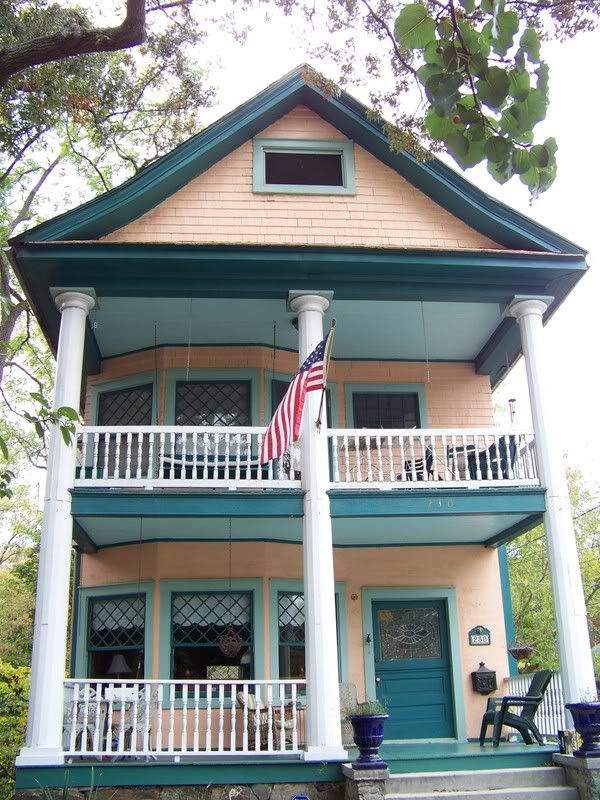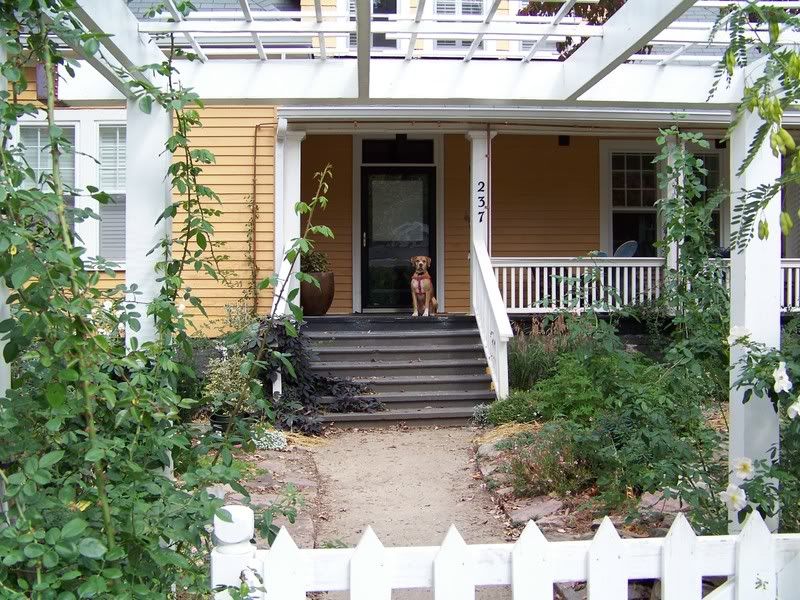 Remember how I mentioned that Riverside Cemetery is the grandest green space in Montford? It may be so, but it's far from the only park space. Here's...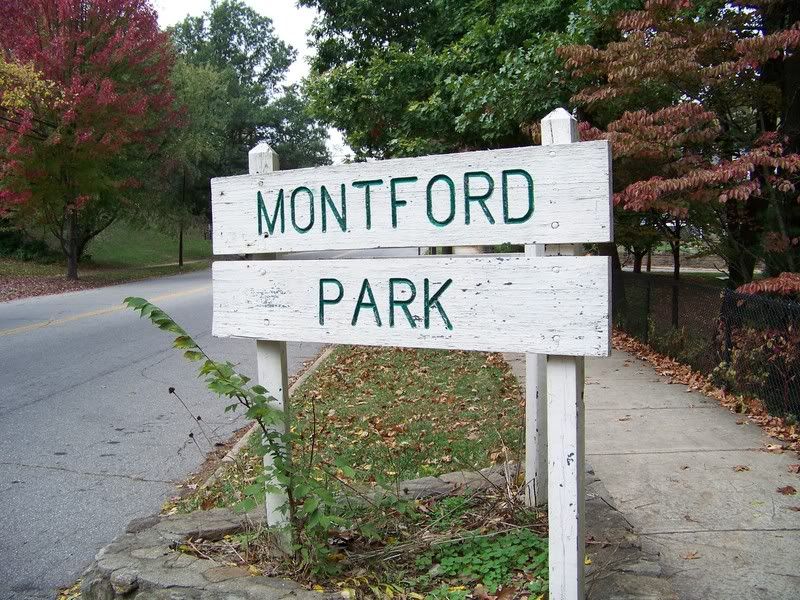 There's Montford Park I, Montford Park II, and Highland Park, among others.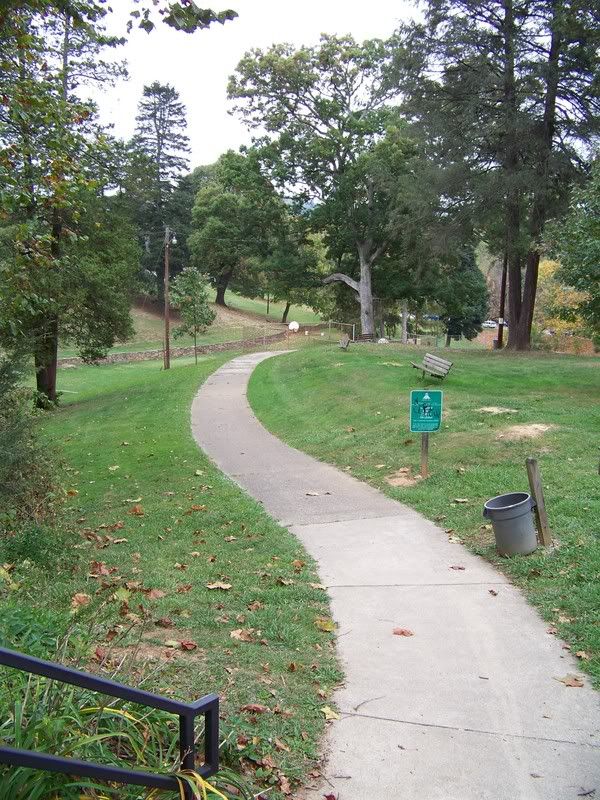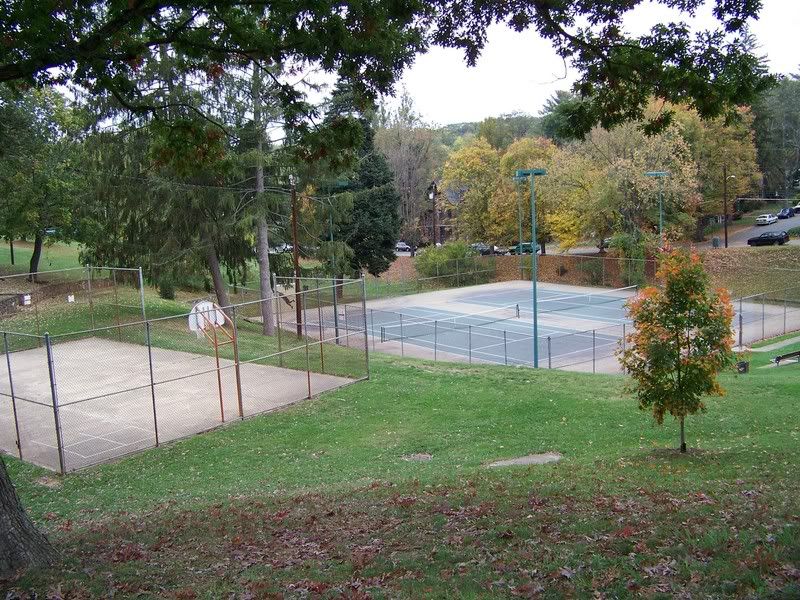 We've been in an awful drought this year. In a normal year when there's plenty of water, this...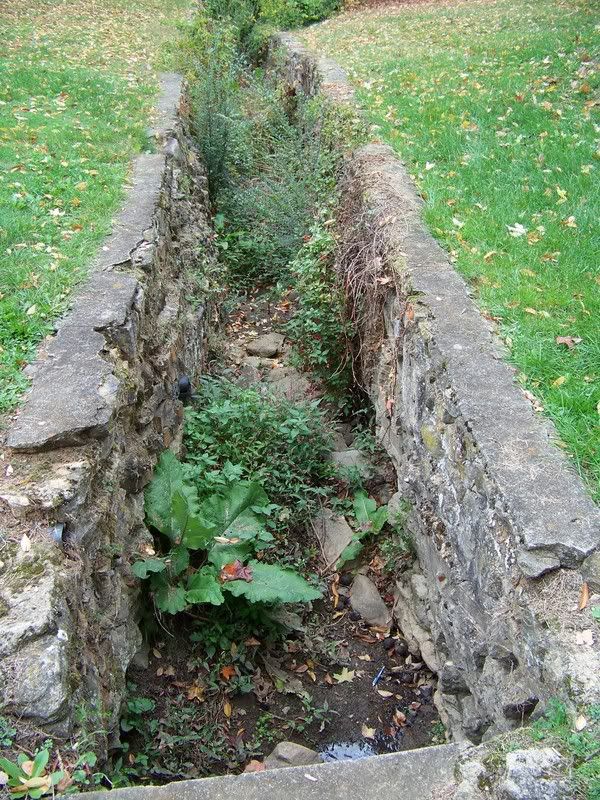 ...flows...
...into this. Just your average hole in the hill. One might even imagine that we all float down there.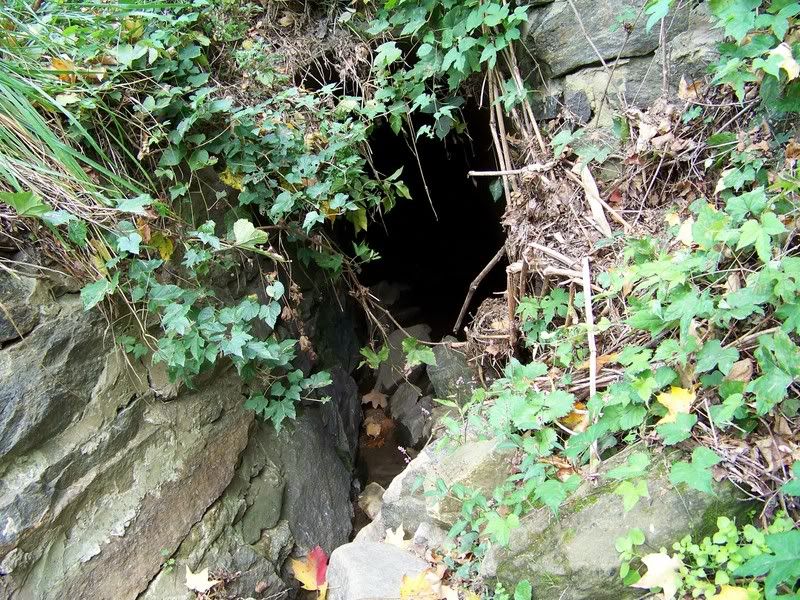 But not me. I was heading back up to the top of the hill. You will note that I am wearing my new jacket. Isn't it stylish? I'm also wearing my leather-pervert-in-training boots and leather bracers. :whip: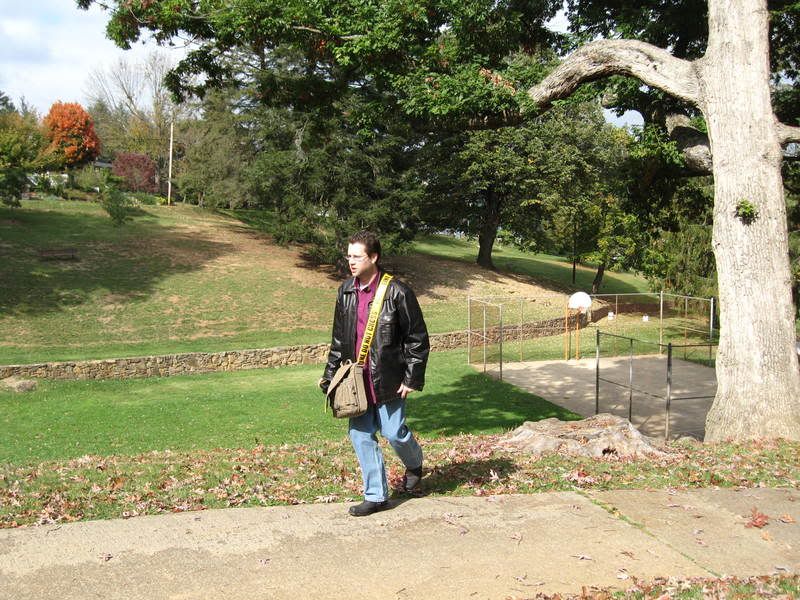 Moving on now.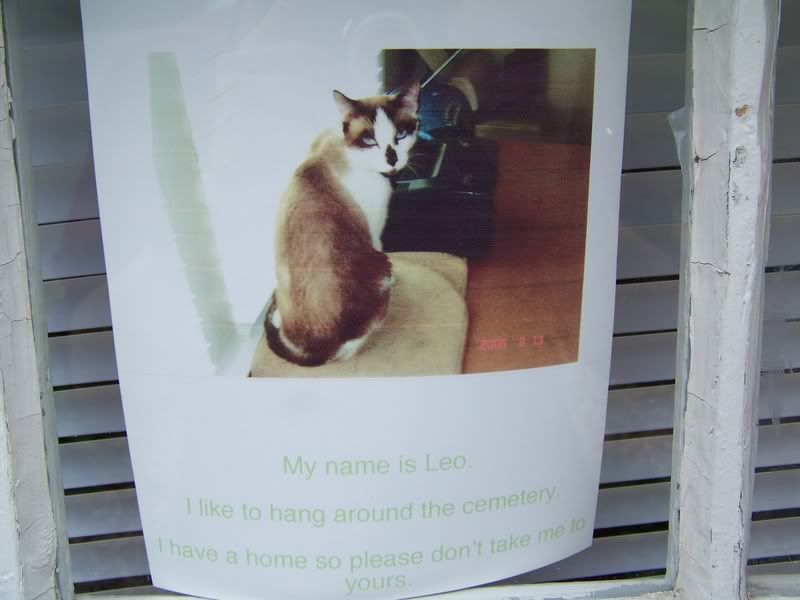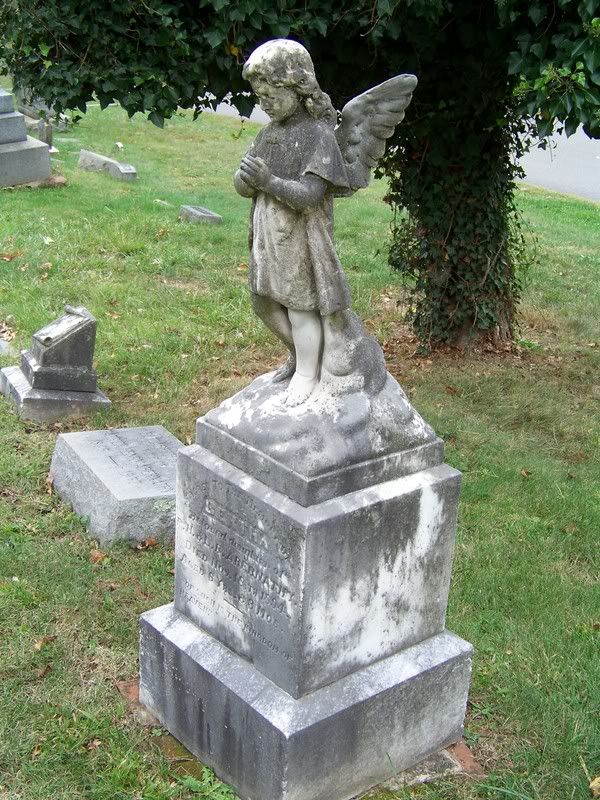 Asheville plays in Riverside Cemetery. One of my favorite pictures of all time appeared in our local paper this month and showed a marathon trotting through the graveyard with the grave of Thomas Wolfe in the background.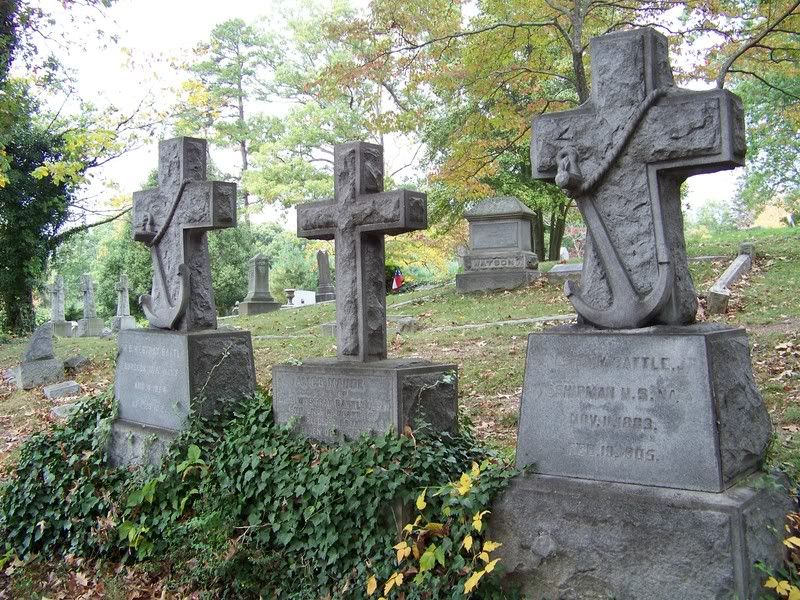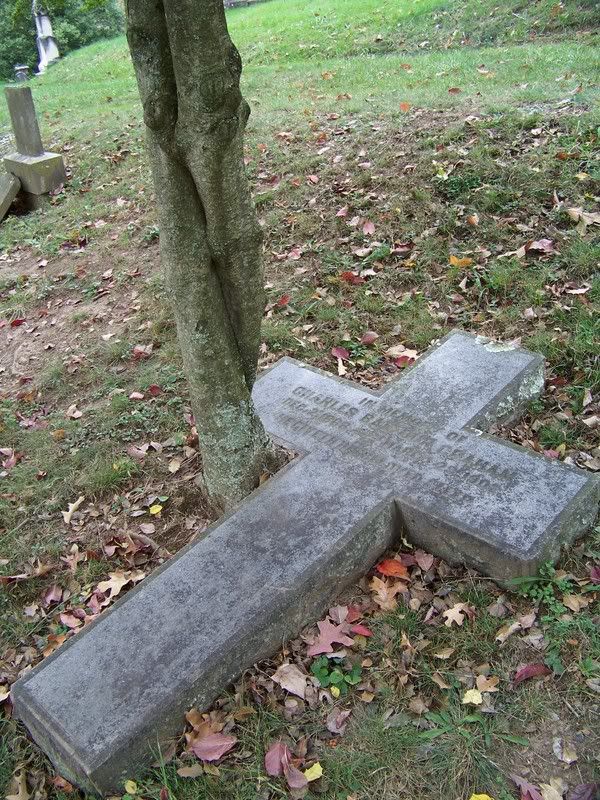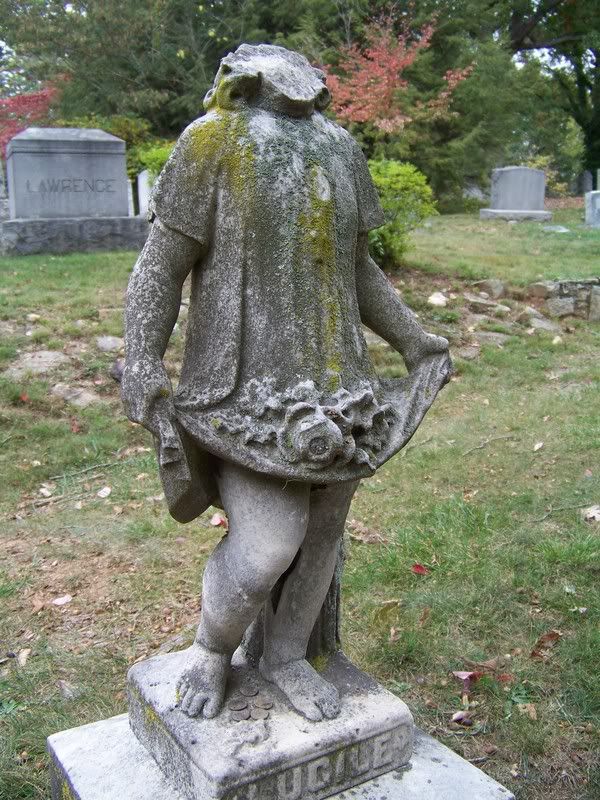 Every so often I too feel compelled to leave Asian wood carvings on the graves of my relatives.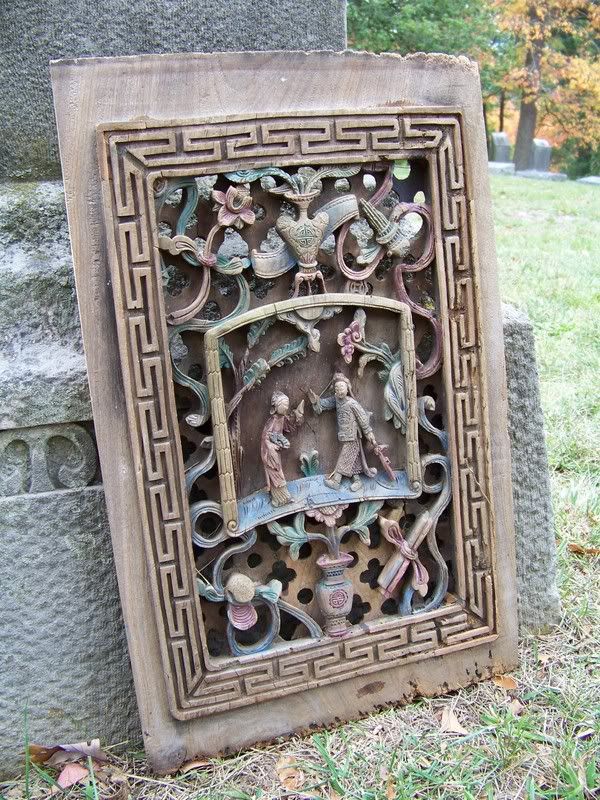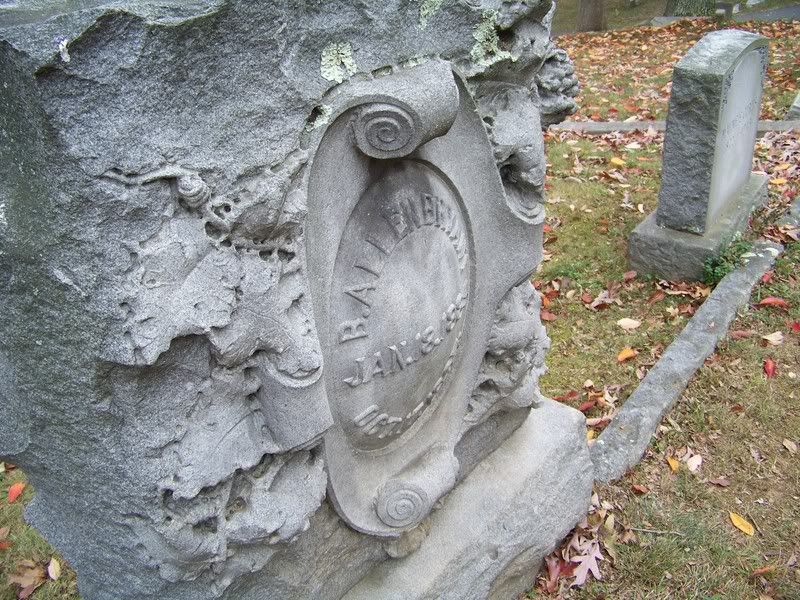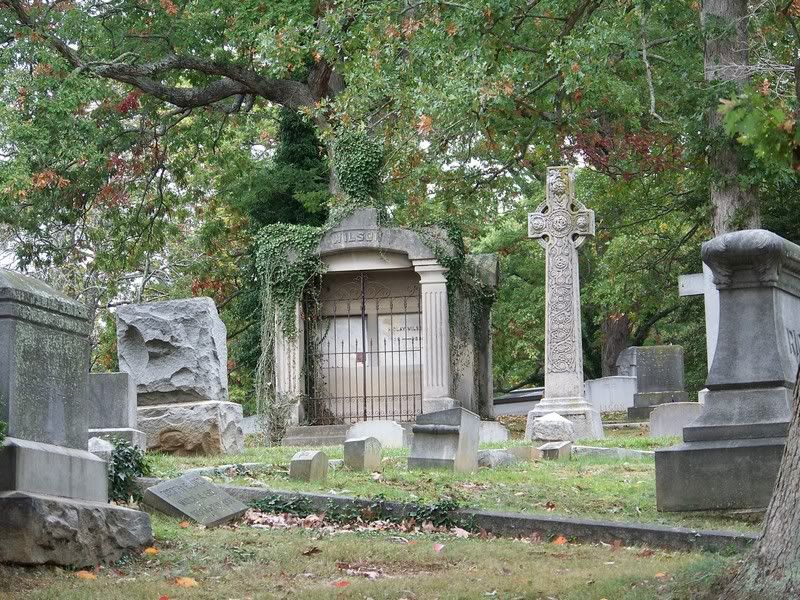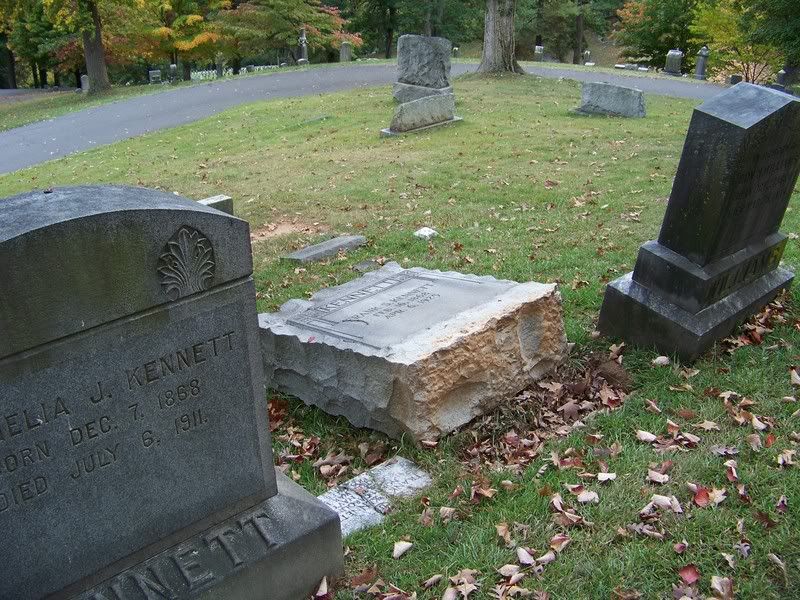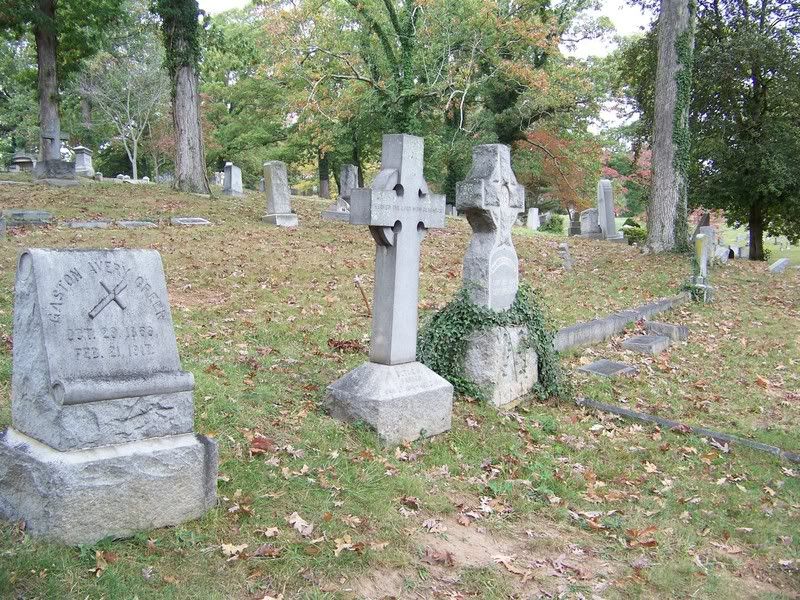 This is a different beheaded-little-girl statue, in case you were wondering.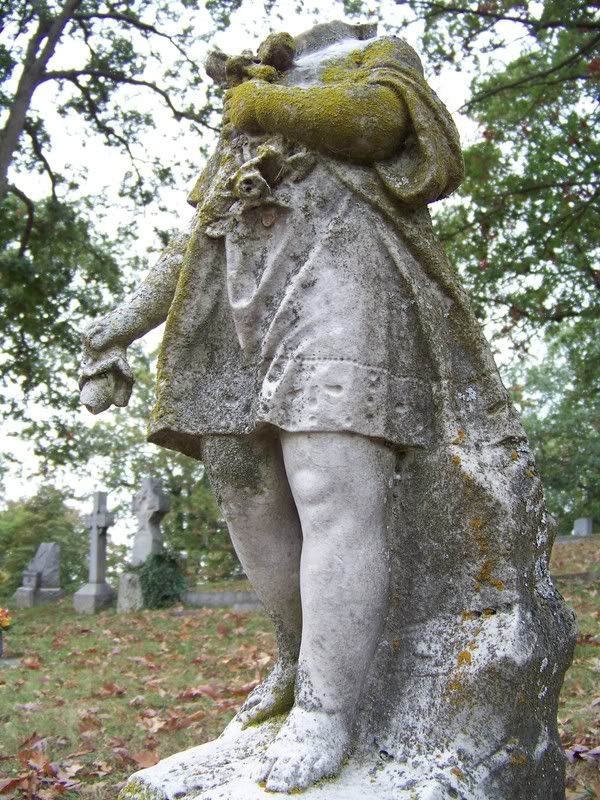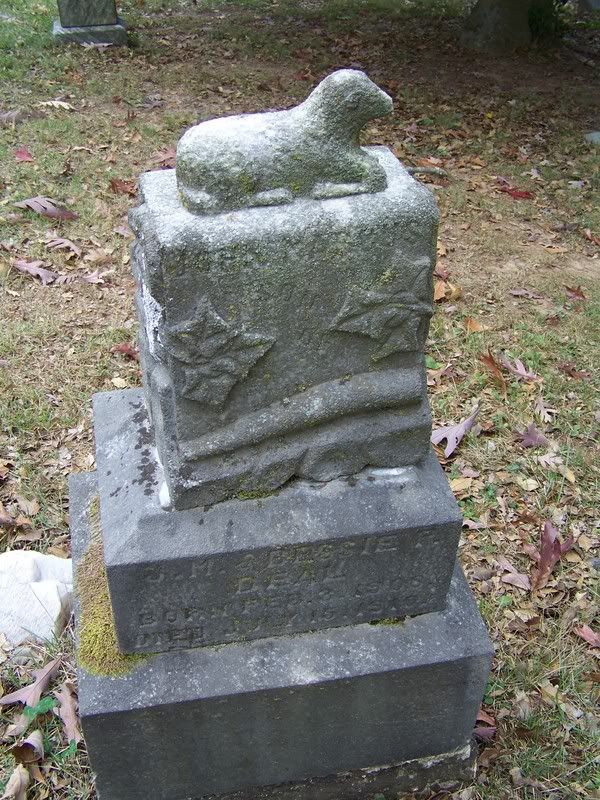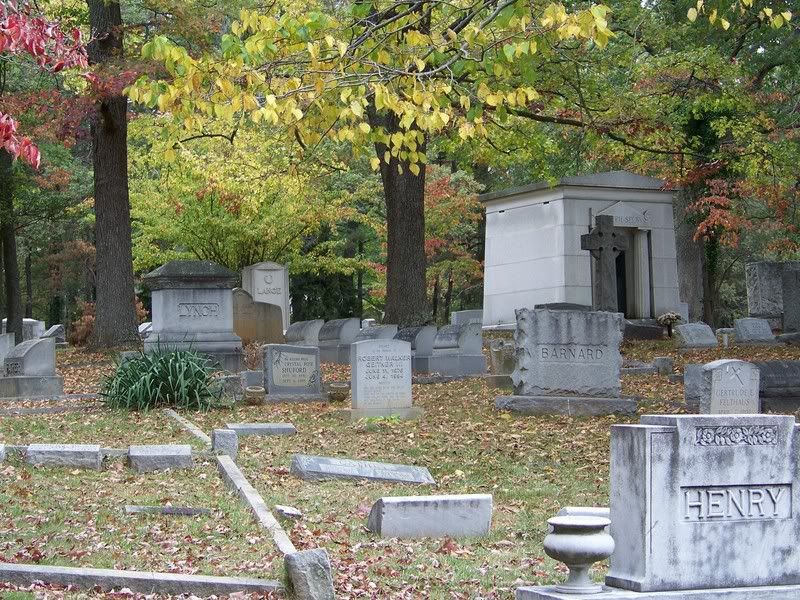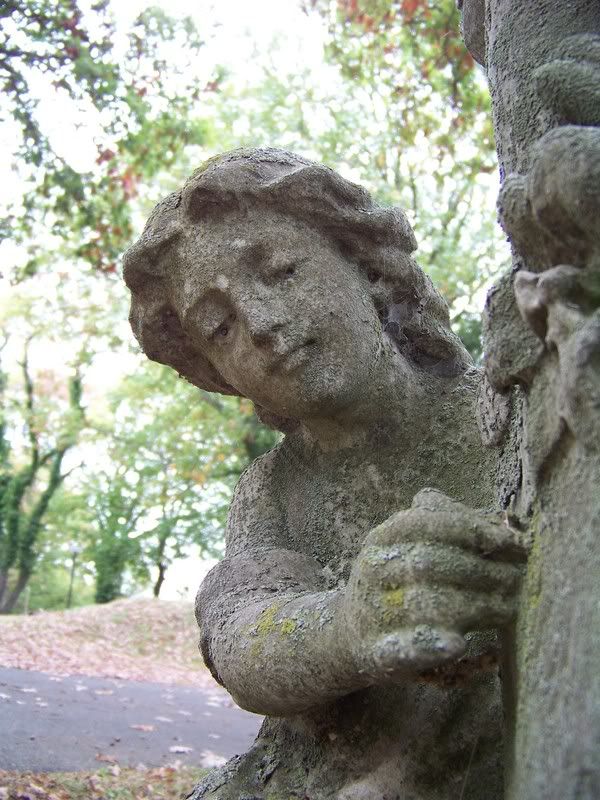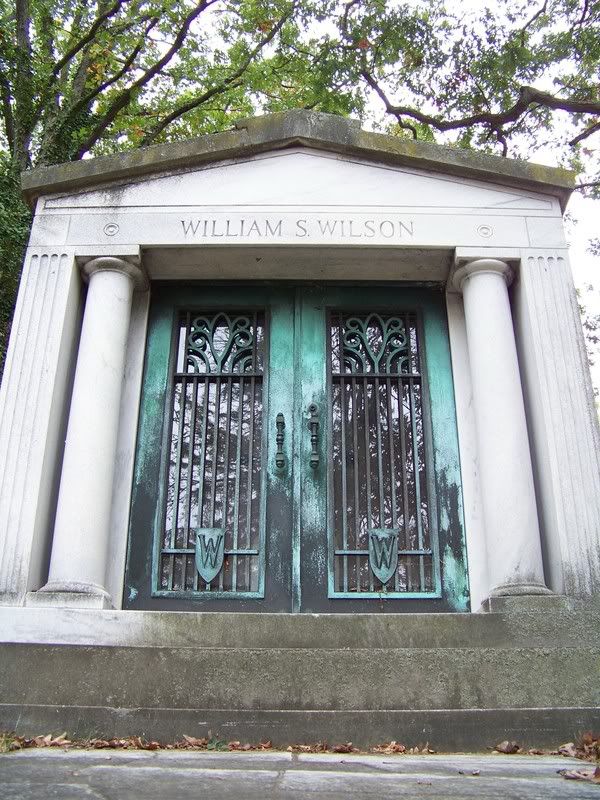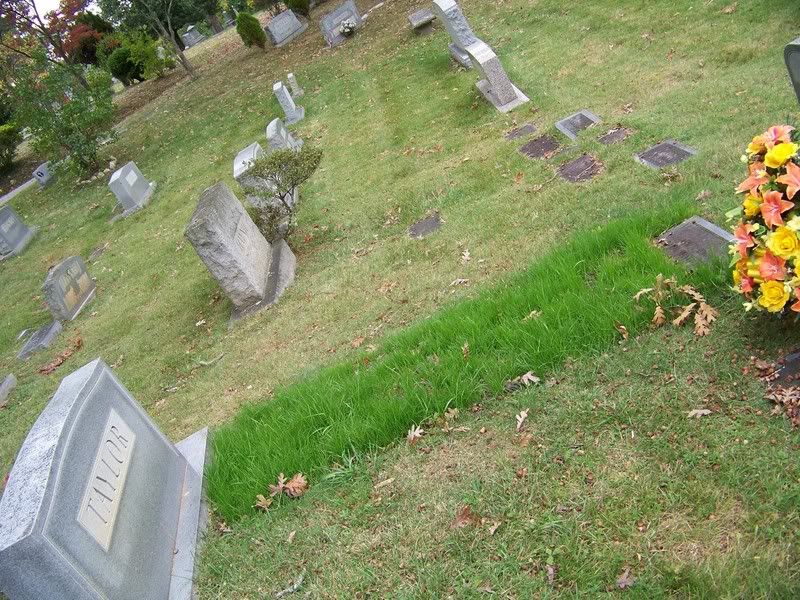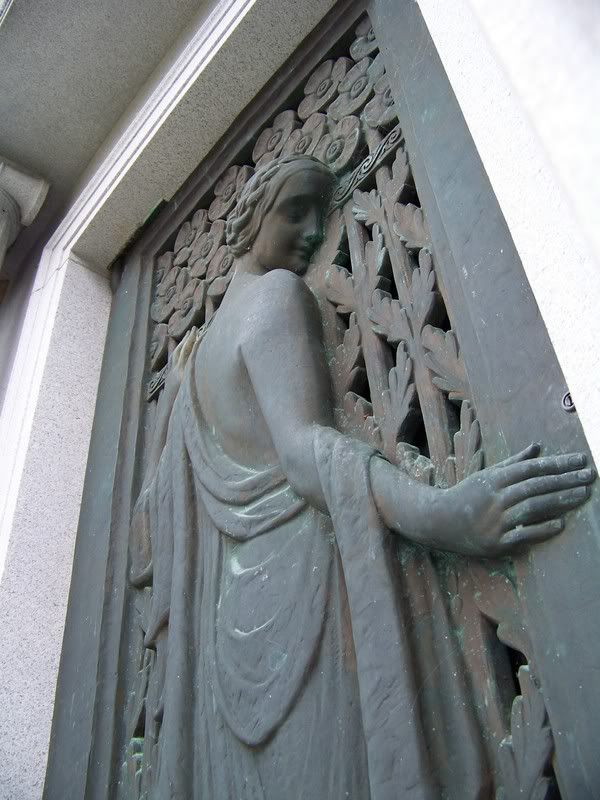 Stained glass just
makes
a tomb, don't you think?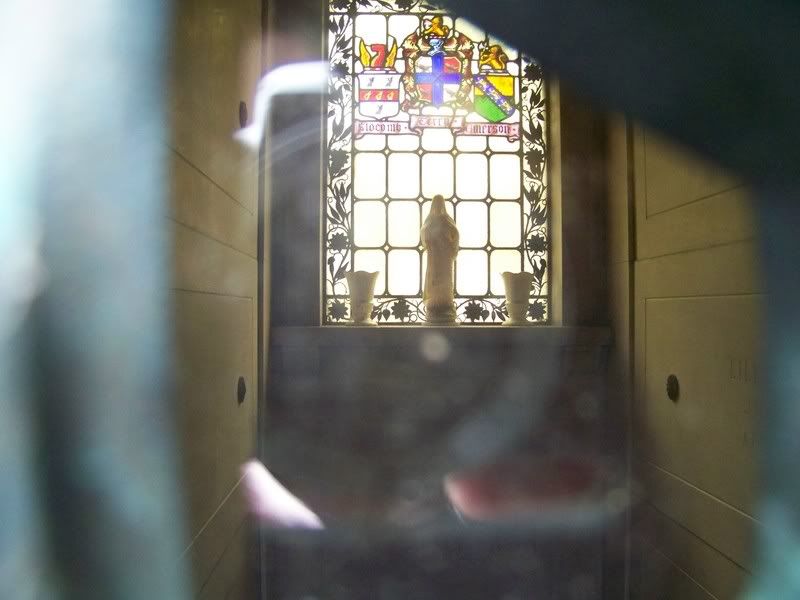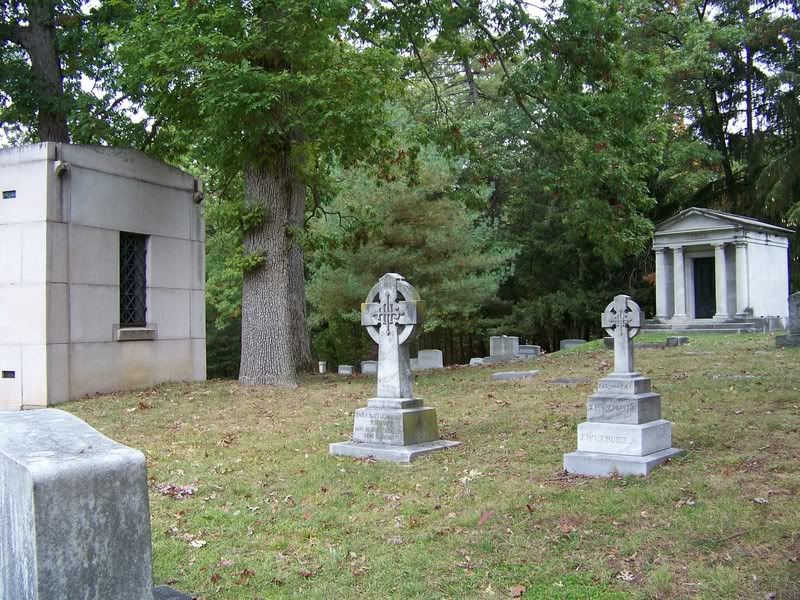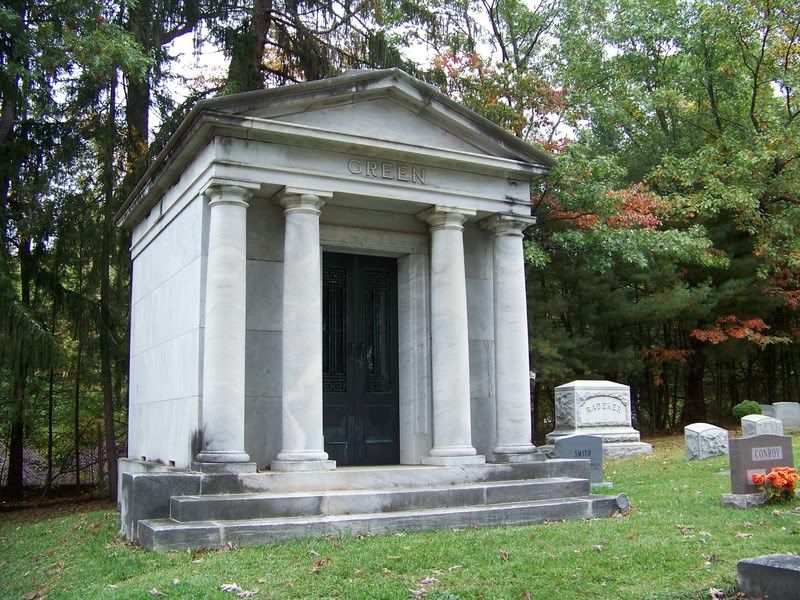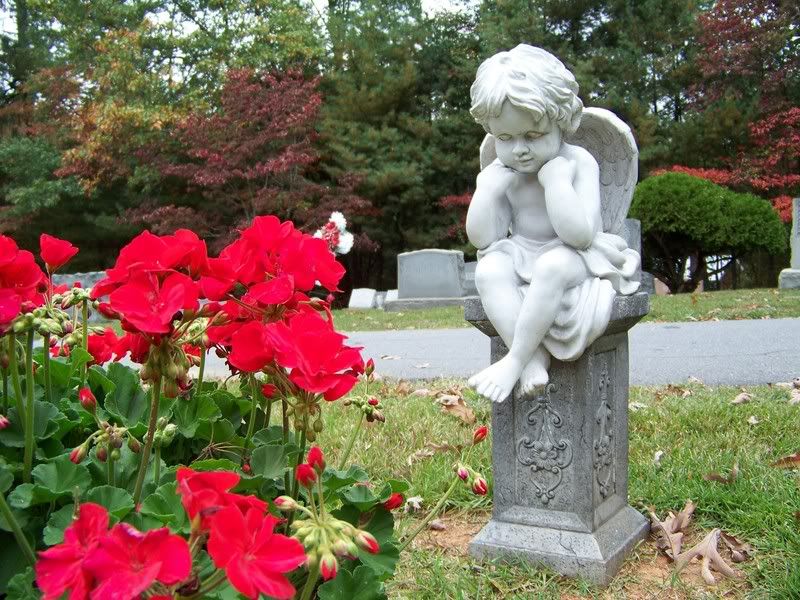 The Jewish Cemetery.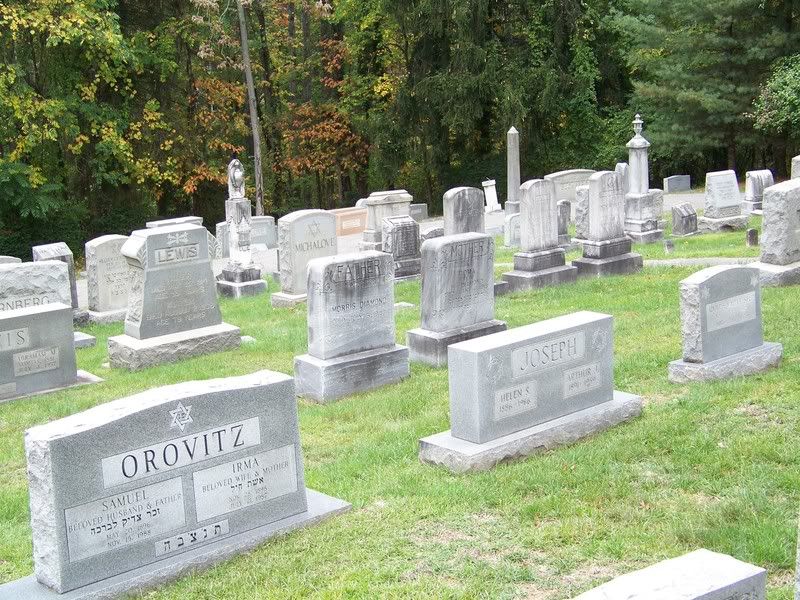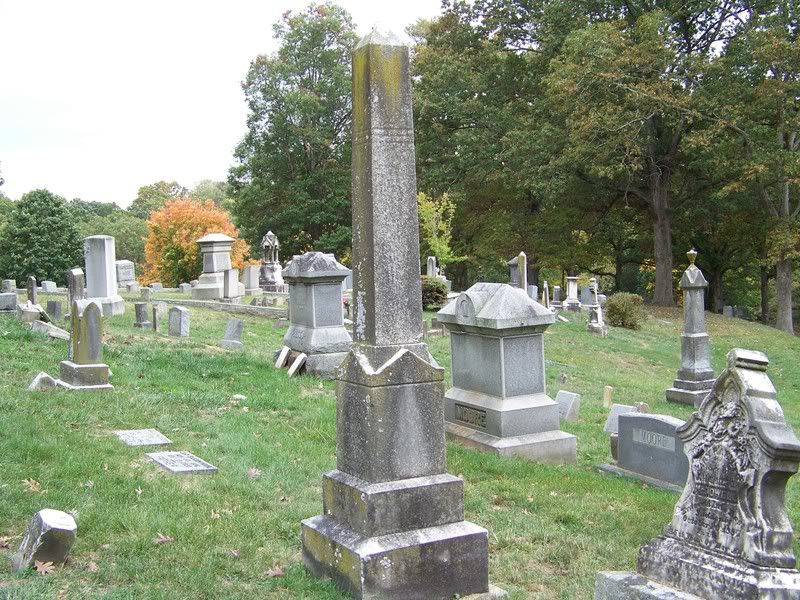 Kinda looks like someone under there wants to come back up, doesn't it?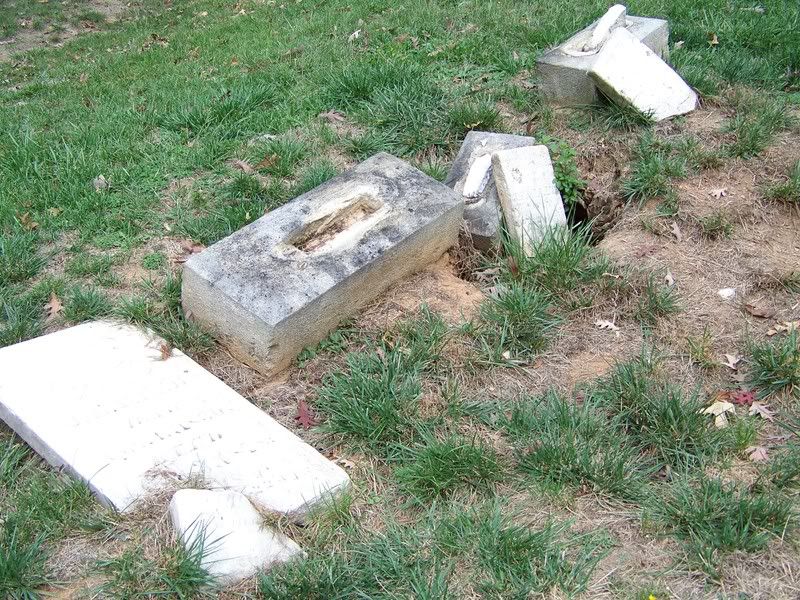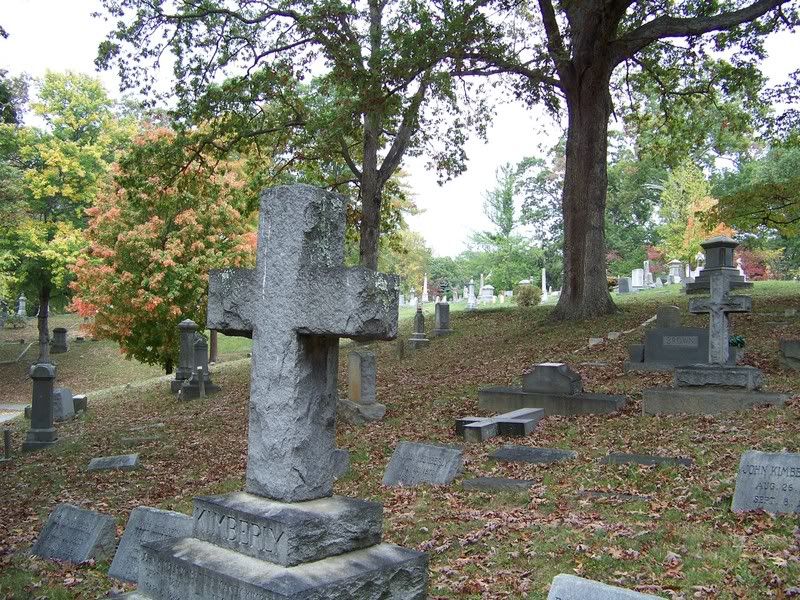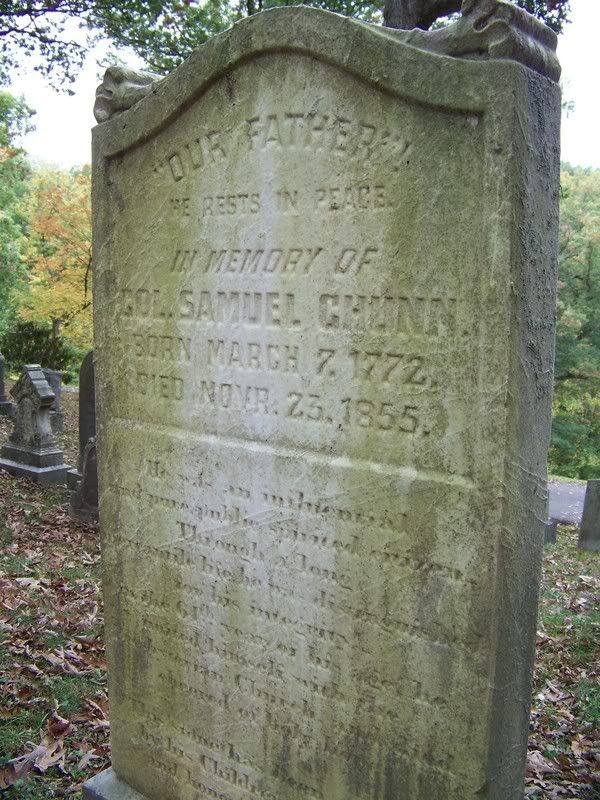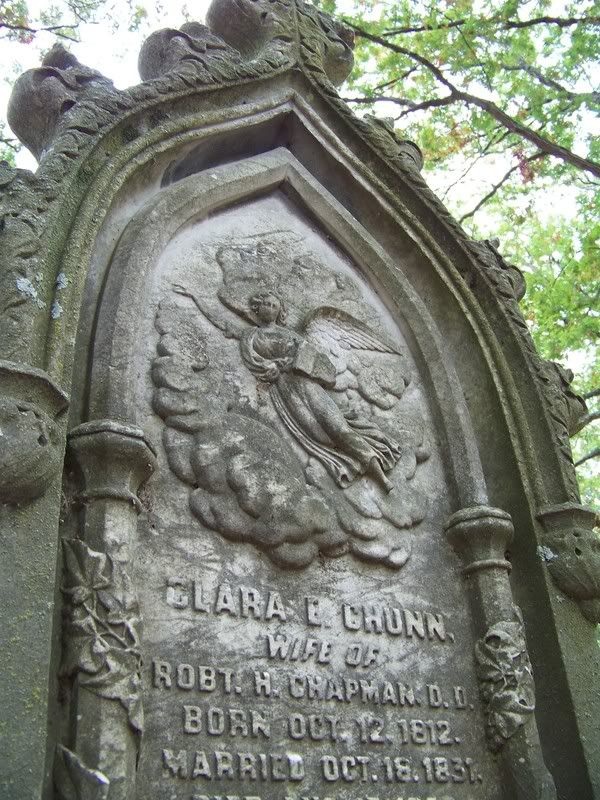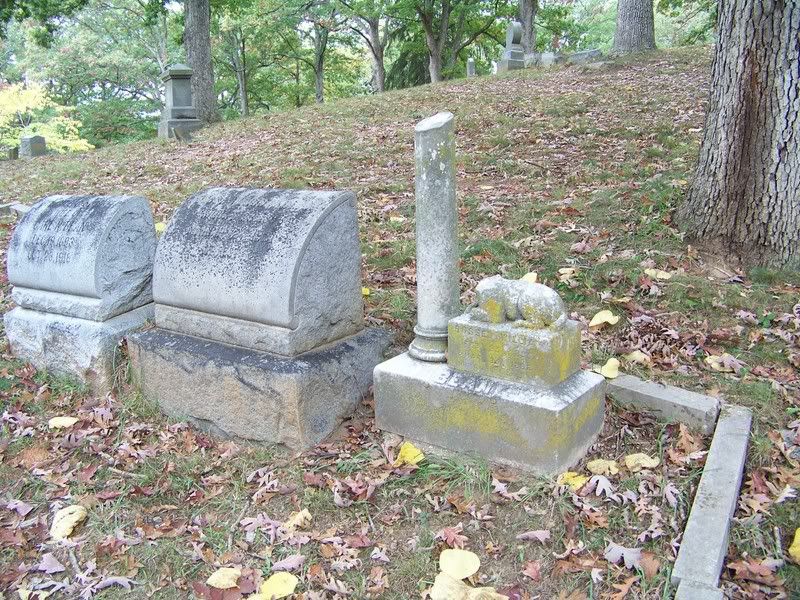 This is the Veterans Cemetery in Riverside Cemetery. On the back of one stone someone had painted a big red heart.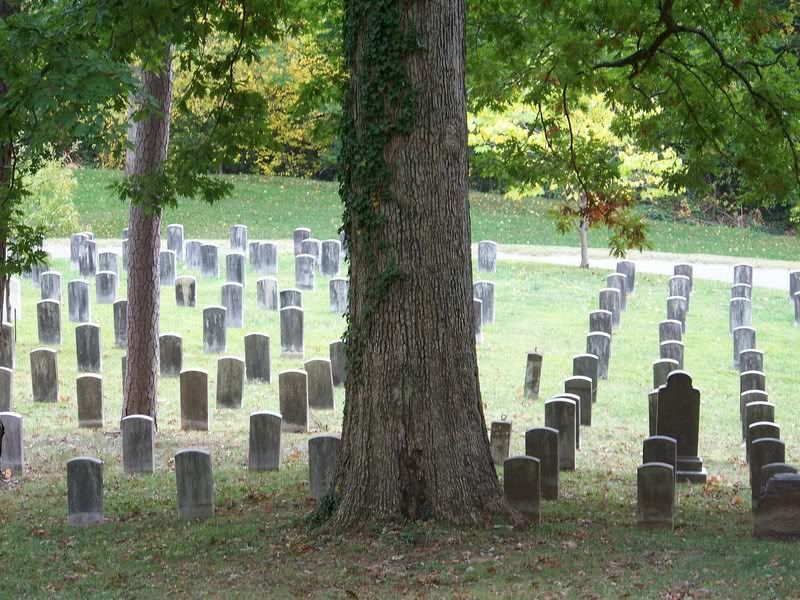 Leo is a very friendly sort of beast. Very "purry." Loves to be petted and held. He followed me around the entire time I was in the graveyard. However, if you try to scratch his belly, he bites. Don't say I didn't warn you.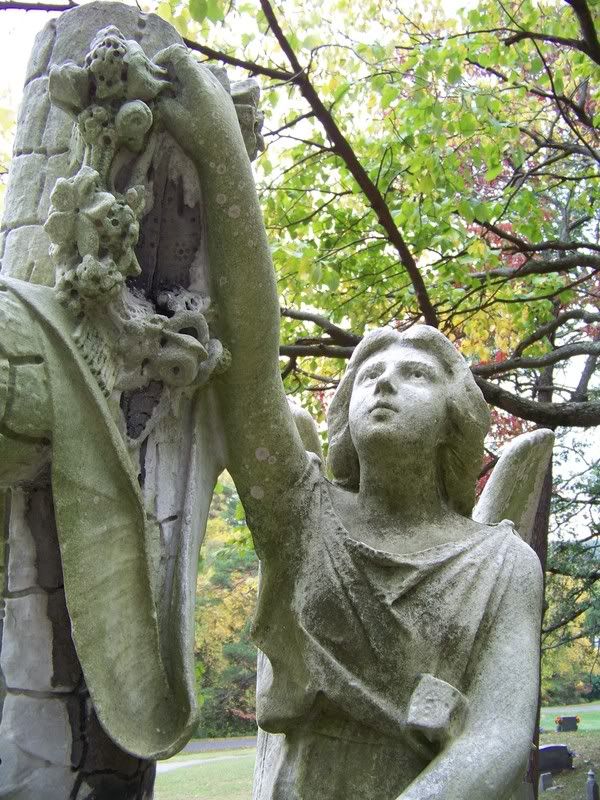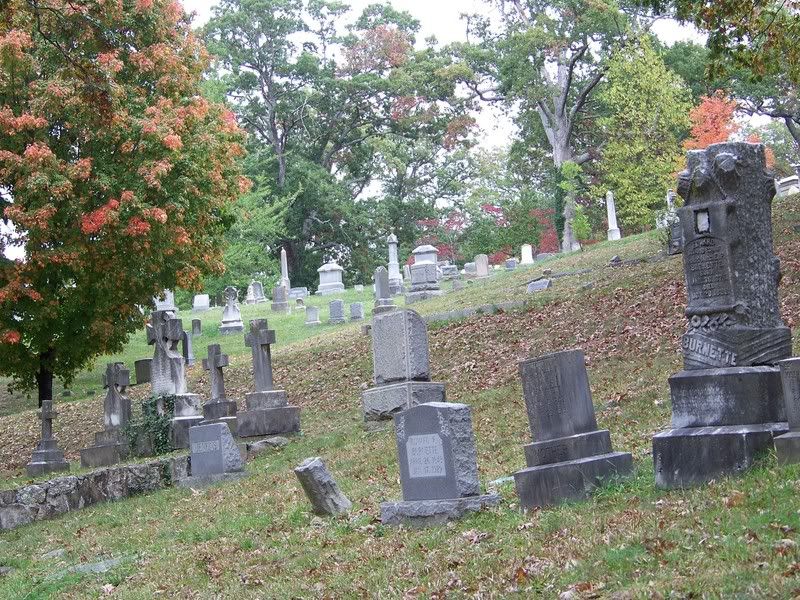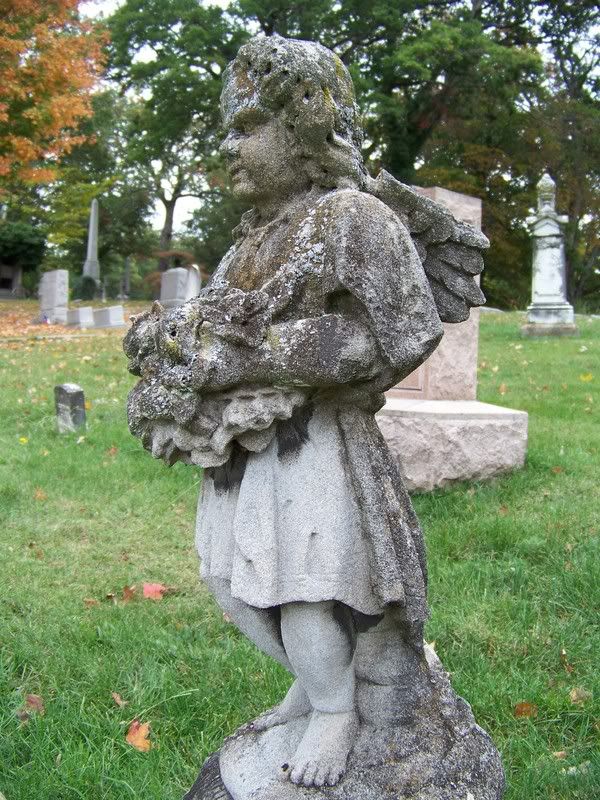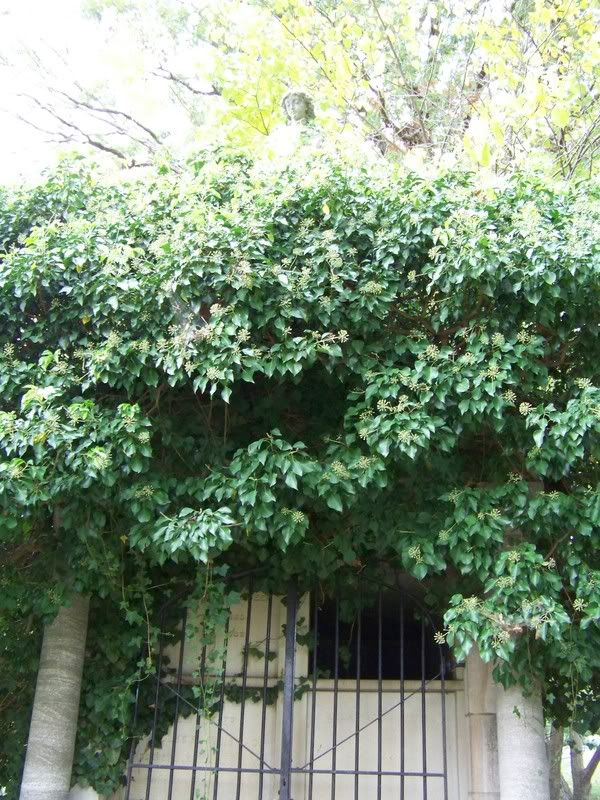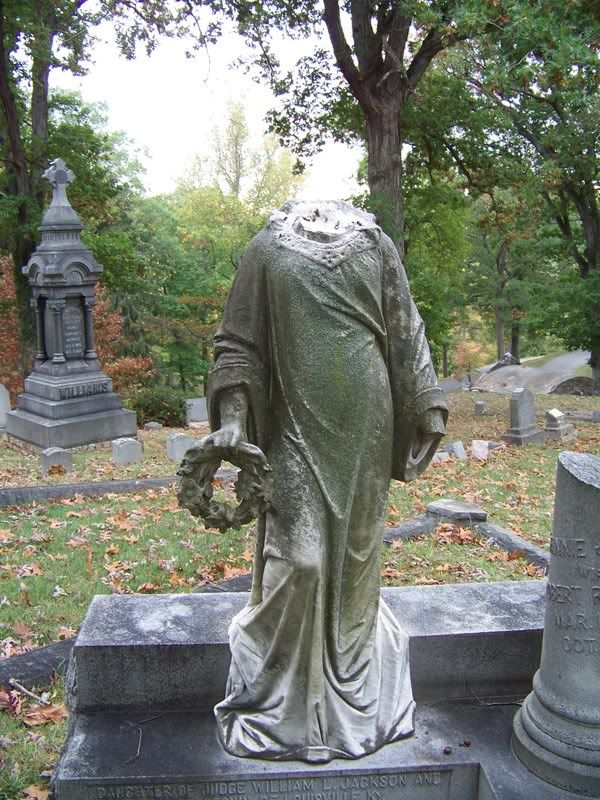 And just in case you've found this journey to the cemetery to be a downer, I leave you with this advice, courtesy of a woman who has been dead since the early 1900's:
This has been quite the pleasant little jaunt, hasn't it?