I thought it would be interesting to post pictures of some of the buildings in the CBD of Johannesburg, not just the skyscrapers...
This is the old Turbine Hall - once a power station. Greatly neglected, and at one stage occupied by squattors. In 2005 the building was saved, as AngloAshanti moved in to make it its new headquarters. The part in this picture is an exhibition space.
Inside a low rise block in Harrison street. Very 1980's sleek. I love the atrium though, and the view of the magnificant buildings next door.
A redbrick apartment building. Was also empty for a couple of years, until hotel developers moved in. Today it is the Ashanti Hotel and Apartments
New medium rise office block, Marshalltown
This is corner house, the first real "skyscraper" in Johannesburg, built in 1903 with 9 floors.
ClassicaL Facades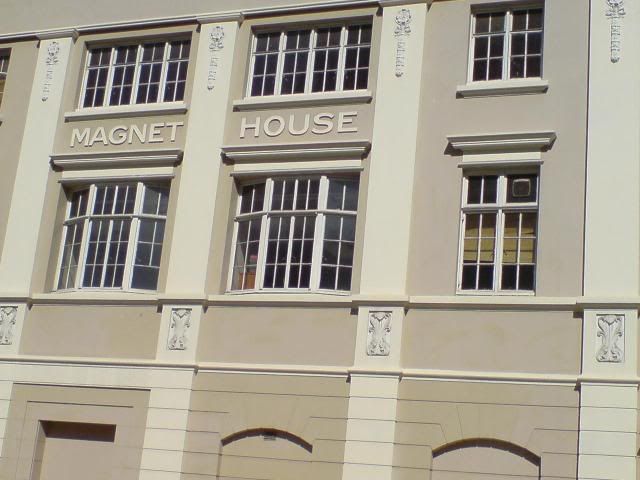 The beautiful Markham building