ENA ALLO KTIRIO TOU ATHIENITI STIN PRODROMOU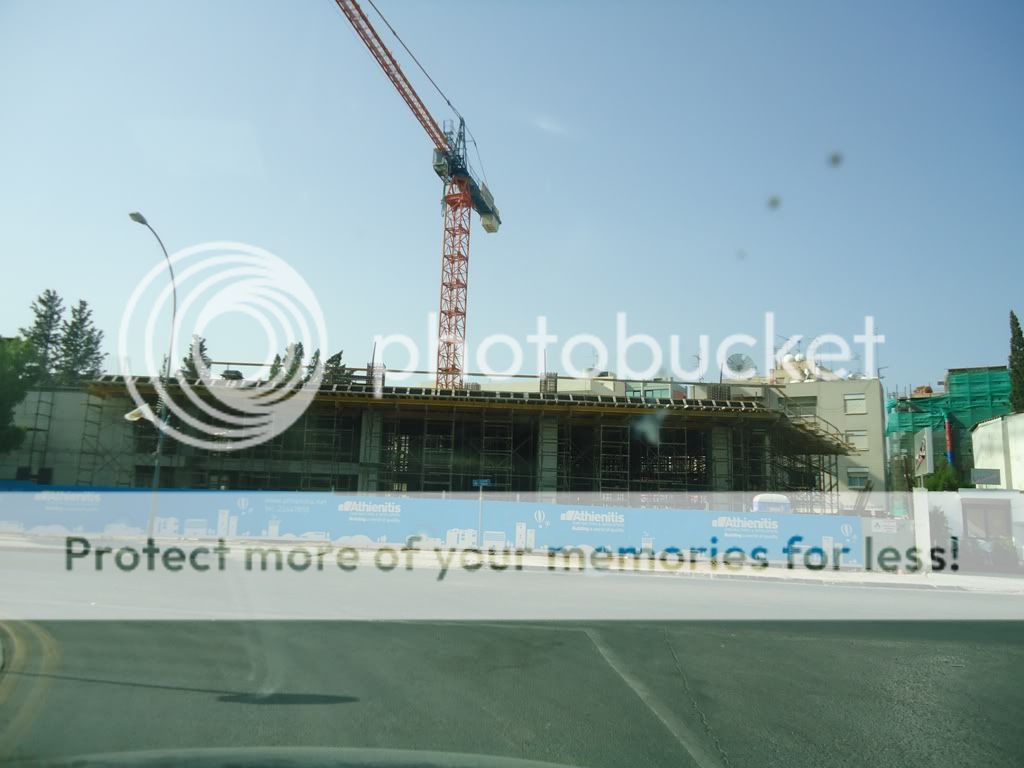 KTIRIO STIN PRODROMOU
XAK
NEO THEATRO
VIEW FROM OLD GSP
KTIRIO PISO APO PASYDI
TOFARCO TOWER
DROMOS
PATROCLOS TOWER - GERANOS
DELOITTE HQ
UNIVERSAL HQ
KTIRIO STIN MAKARIOU
MAKARIOU
TO KTIRIO POU ANAKENIZETE, EPISIS TO SIGKROTIMA KTIRION POU EN TO TOPSHOP ANAKENIZETE
DIKASTIRIA
KTIRIO KONTA STA DIKASTIRIA
MARKOU DRAKOU
PILI PAFOU
VIEW FROM SOLOMOU SQUARE
TOWER 25 - EIMOUN SE KINISI KAI EFKIKE ZOFI, ALLA E PROXORISAN
STOA
NEO DHMARXEIO, KTIRIO A, TO B KAI Γ ARXIZOUN SINTOMA, AUTA THA EINAI PANO APO TA ARXESA ME METALLIKI KATASKEUI KAI GIALLI.
RESTORED HOUSES
AN OASIS UNDER THE WALLS
PILI AMOXWSTOU
SINEDRIAKO KENTRO
KTIRIO ARXEIOU RIK, EINAI KATO APO TIN GH, DIMIOURGISAN ENA TEXNITO LOFO
UNIVERSITY OF CYPRUS - BUILDINGS
AHK & OLYMPIAKO MEGARO
LAIKI & ELLINIKI HQ
NEO ROUND ABOUT STO GSP - PROXOROUN GRIGORA PANTOS
VIEW FROM ROUND ABOUT EXIT AFTER GSP
AMERICAN HEART INSTITUTE
KTIRIA STIN LEOFORO STROVOLOU
Perioxi: Egkomi
-4 or 5 Orofoi - Completed
Perioxi: Egkomi
- 7 Orofoi - Under Construction
Perioxi: Strovolos - 7 Orofoi - Under Construction

15 Oct 2010
Tower 25 - 15 Oct. 2010
Solomou Square and Bus Terminal
Elftheria Square - Temporary Renovation
The project will begin in January 2011, end of OCT the public offer will open. Already some constructors were preselected.
A Recently Renovated Hotel near Paphos Gate
A Building Opposite American Embasy by Atlas Pantou
A Busy Day in Nicosia
The Under Construction Archagelou Street
More of T25 - 15 Oct. 2010
16 Sep. 2010
1) tower25, από τα σημαντικότερα που κτίζονται τωρα στην πρωτεύουσα και γενικα στην Κύπρο 17 1/2 οροφοι
είναι μόλις 3 ορόφους και είναι πολύ επιβλητικό! φανταστείτε τι θα γίνεται στους 18!!! :nuts::nuts:
Το κτιριο που ανακαινίζεται από Cyfast ακριβώς πίσω απο Tower25
(Μιτσή Halls)
Pics from shiakolas tower
Κτίριο από Psaras cons. Eliona Tower, δεν με ενθουσιάζει και τόσο αλλά καλό ειναι παρά το οικόπεδο που ήταν εκεί πρίν
Νέο Θεατρο ΘΟΚ
Delloitte Tower από την πίσω μεριά (διπλα το Chapo tower)
(btw to brewery ekleise)
Κτήριο από Athiainites Developers στα φώτα Λεωφόρου Αθαλάσσας και Χατζηιωσήφ) 7 ορόφοι σημφώνα με τις πληροφορίες του 2006, τωρα μπορεί να είναι περισσοτεροι, εκεί εγεινε πολύ ωραία περιοχη αφου εχει ολες τις υπηρεσιες που χρειαζεται καποιος και βρισκεται κοντα σε πολυ σημαντικές περιοχες ( Mall of Cyprus, 10 λεπτα από κέντρο, 3 λεπτα απο αυτοκινητόδρομο), επισης 50μ. πιο πισω 8α κτιστει το caffini cafe οπου 8α ειναι drive through cafe (see zenon zennonos site).
10 July 2010
Mia ophthalmologiki kliniki stin egkwmh.

Ena 7 h 8 orofo ktirio stin egkwmh pali, einai sta themelia.


kai i mia lorida tou neou dromou arxagkelou-lefkosias pou paradosan mexri na kanoun tis alles 2, evalan neous oreous fotismous kai i perioxi apo metoxi mexri amerikaniki presvia einai lio plakostroto.
OLD PHOTOS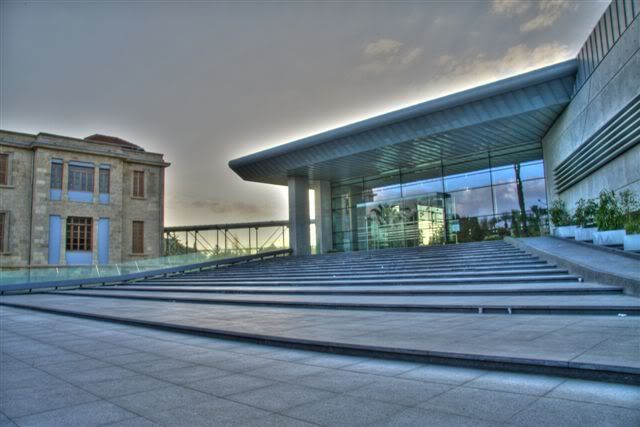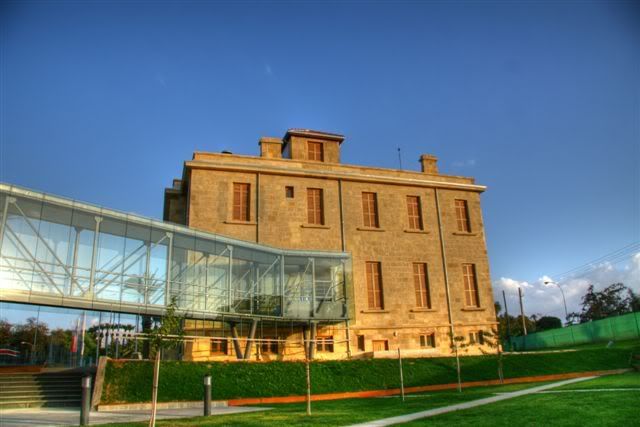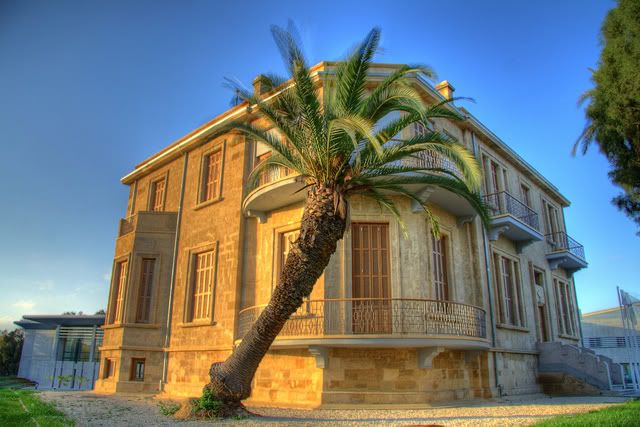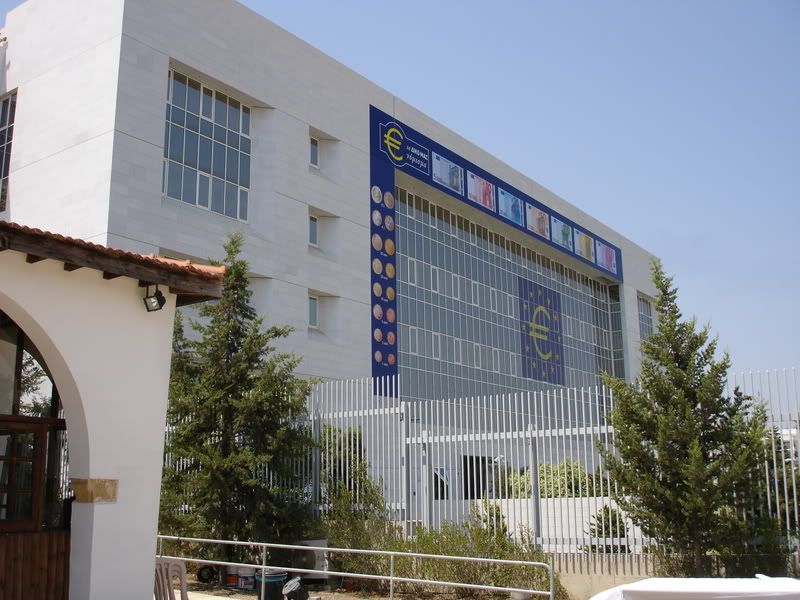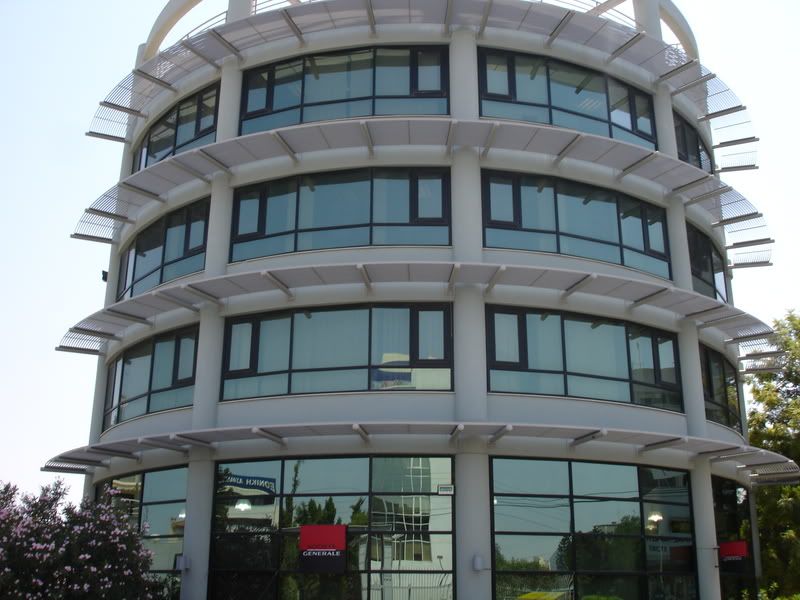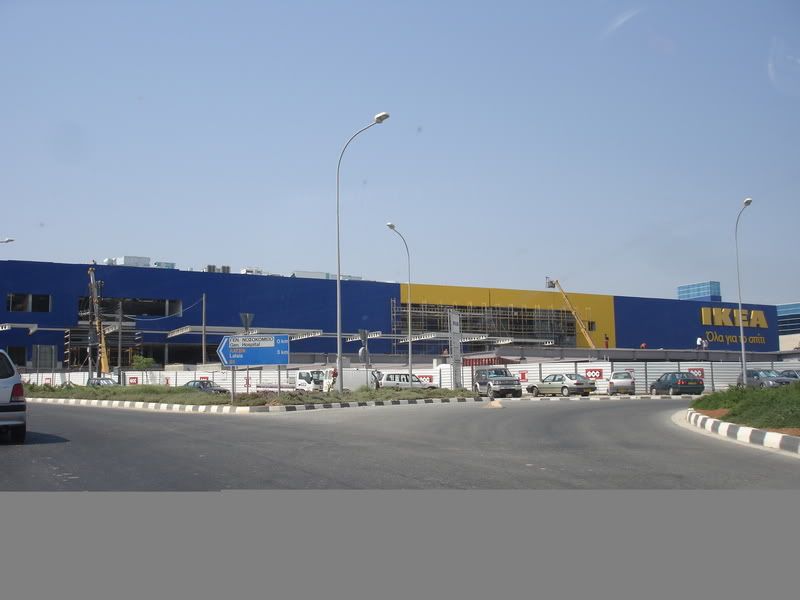 pic 1.......the elegant 9 fl. pricewaterhousecoopers headquarters (pyrgos aias) in cyprus
pic 2......the 12 fl. era house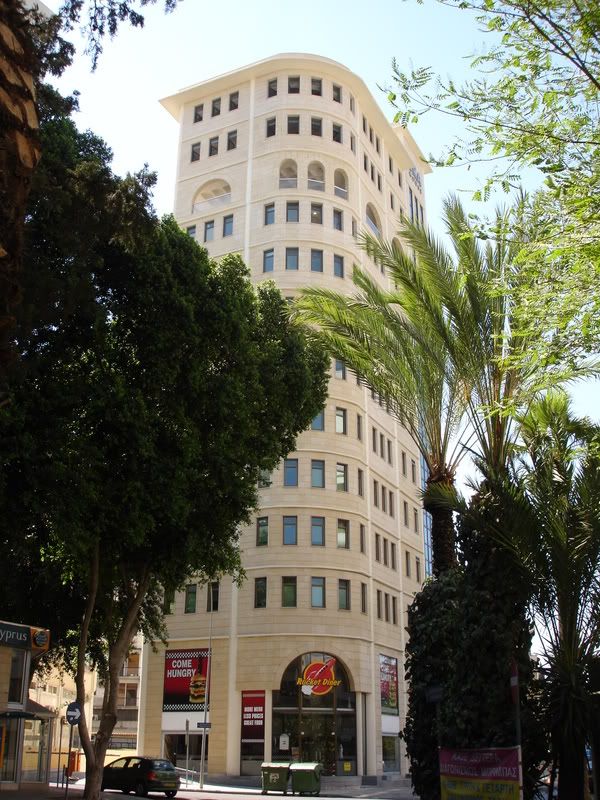 pic 3.....the 10 fl. capital center
pic 4.....8 fl. office building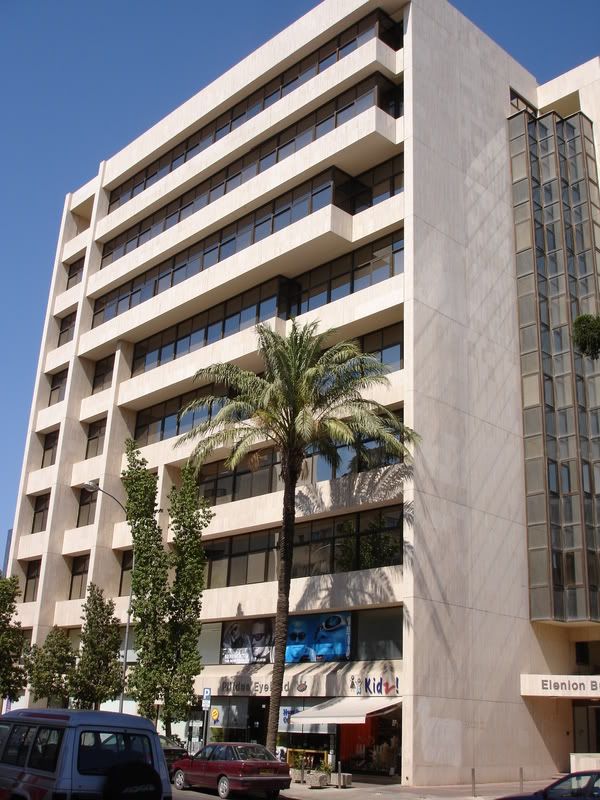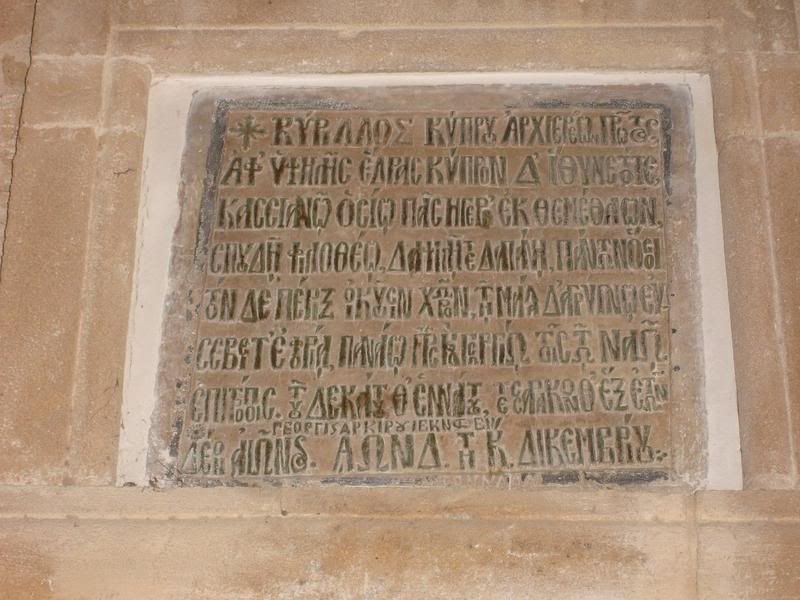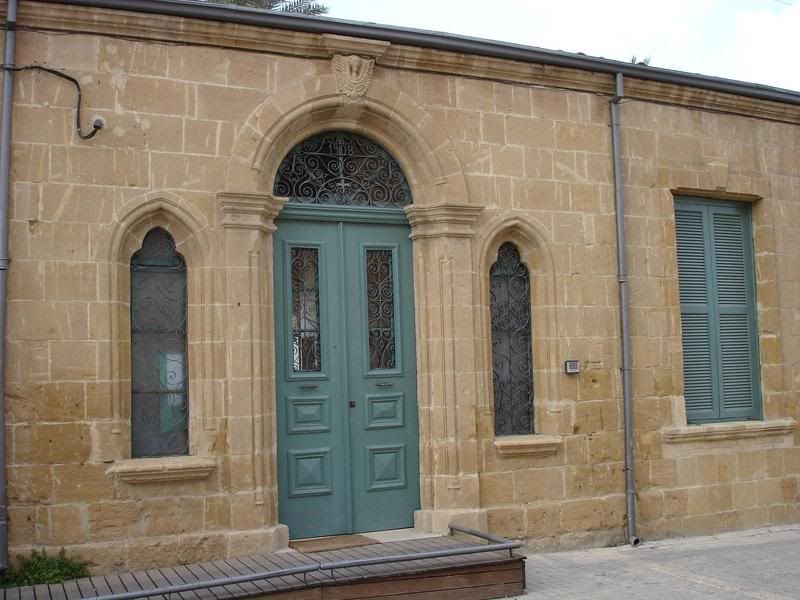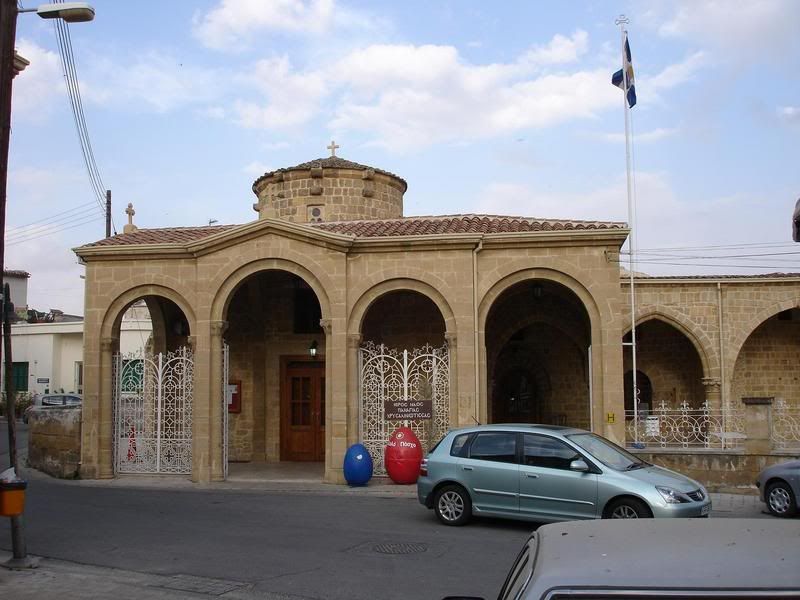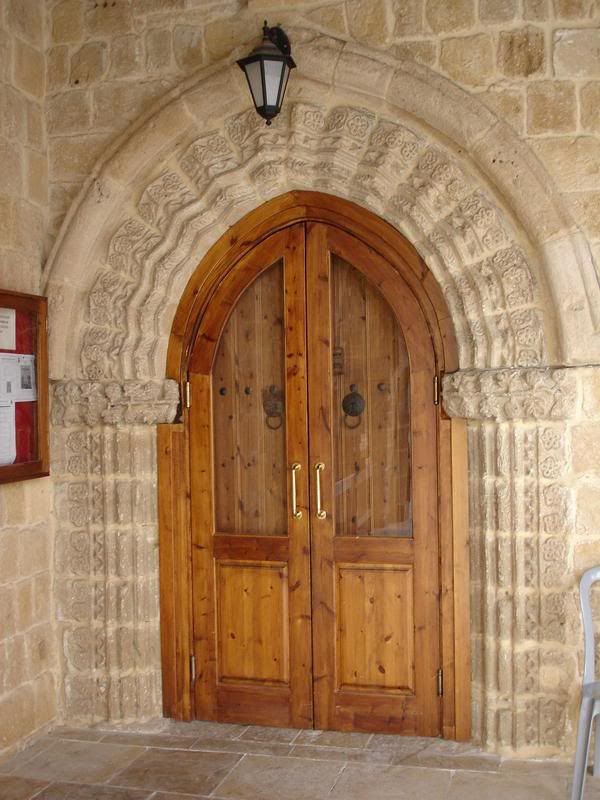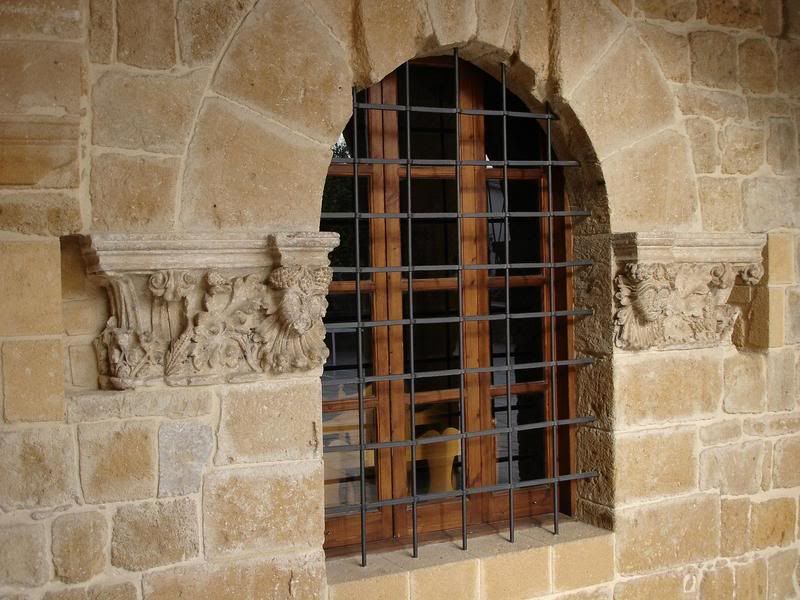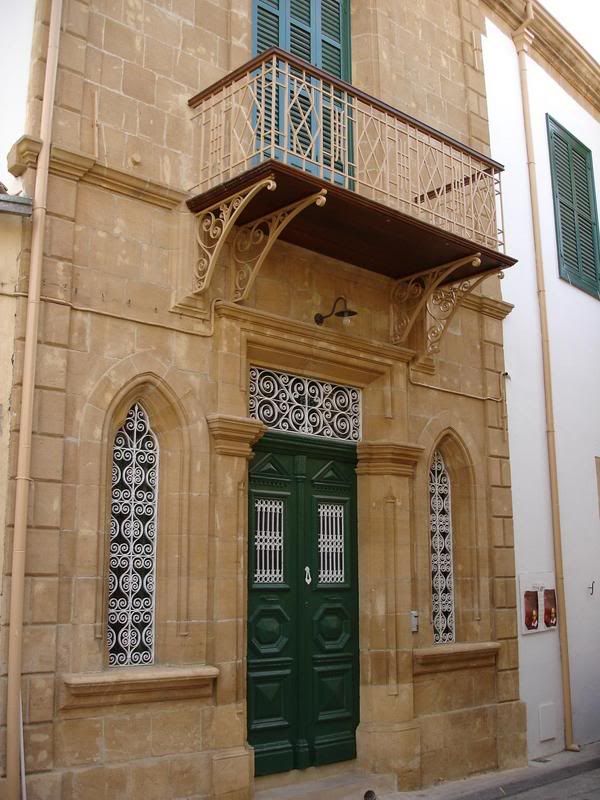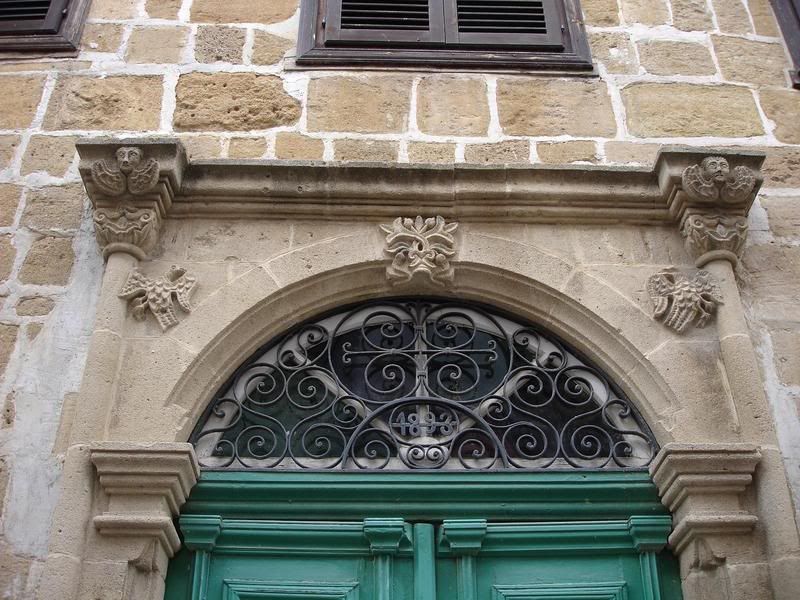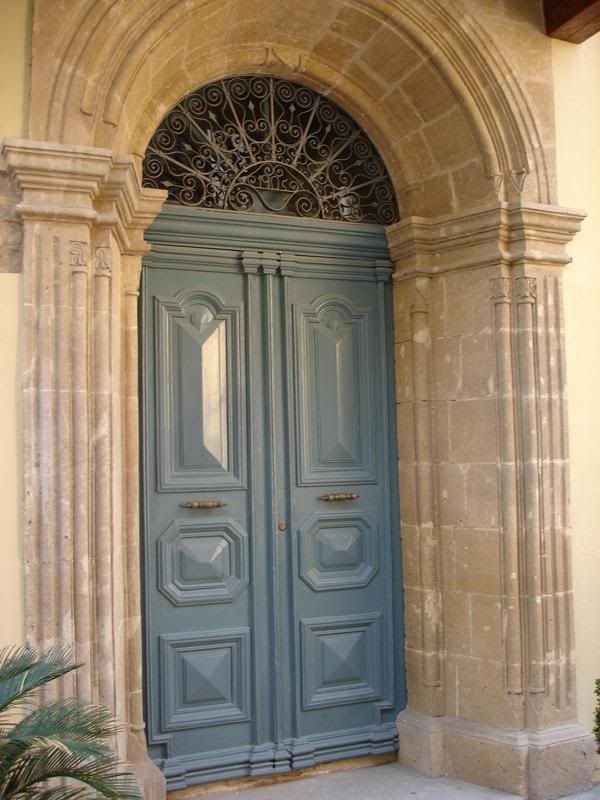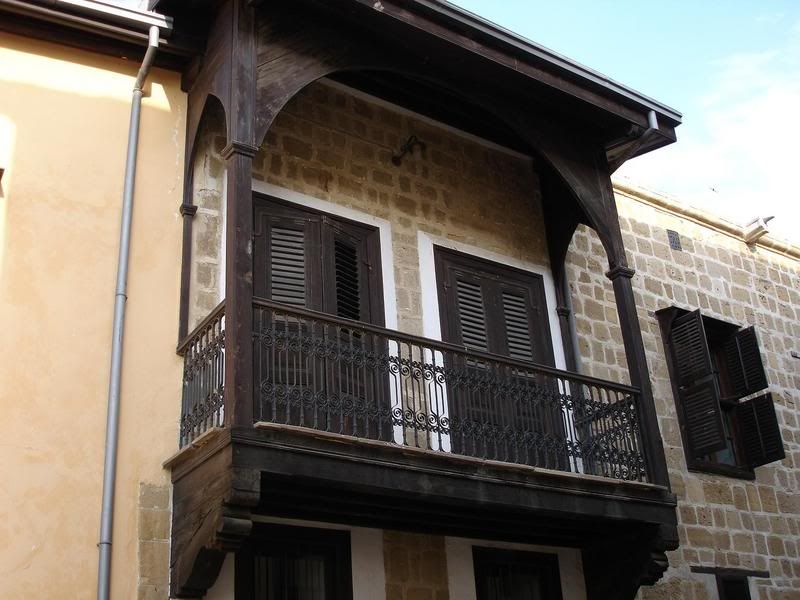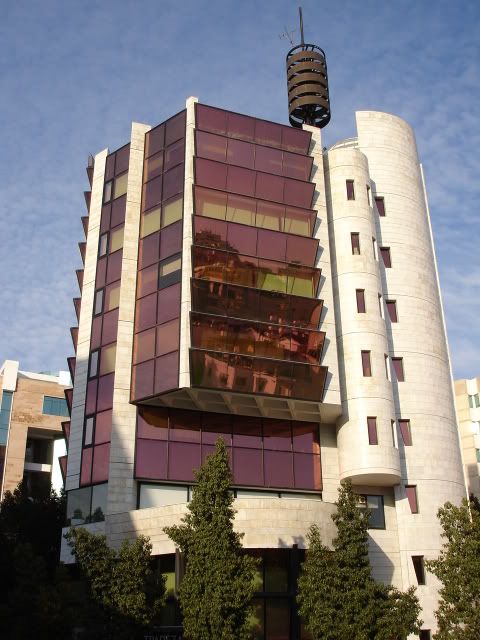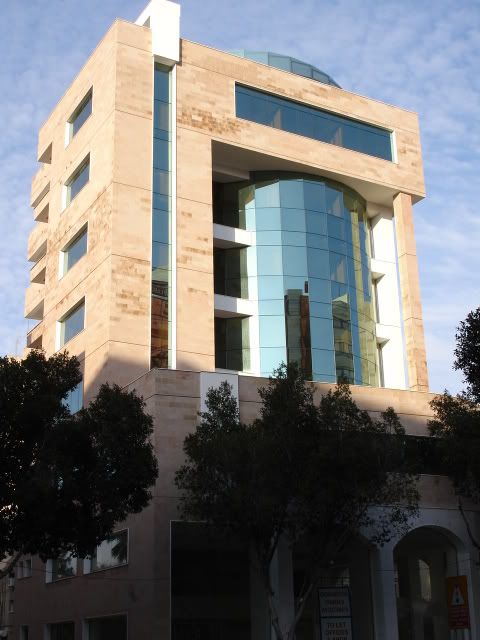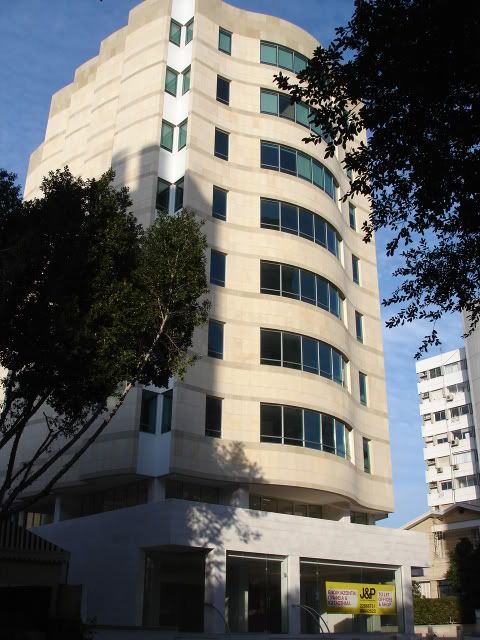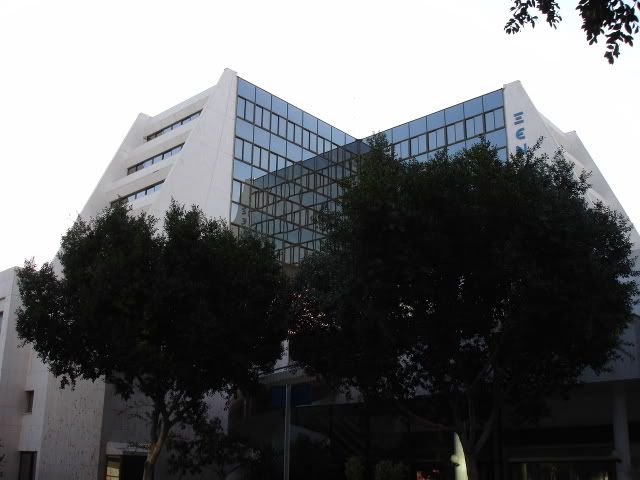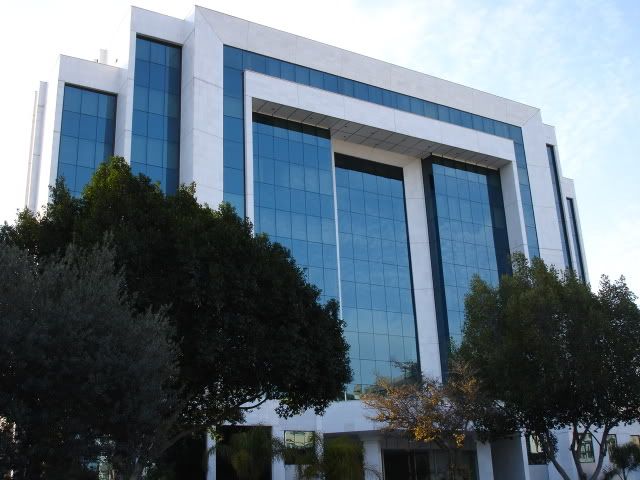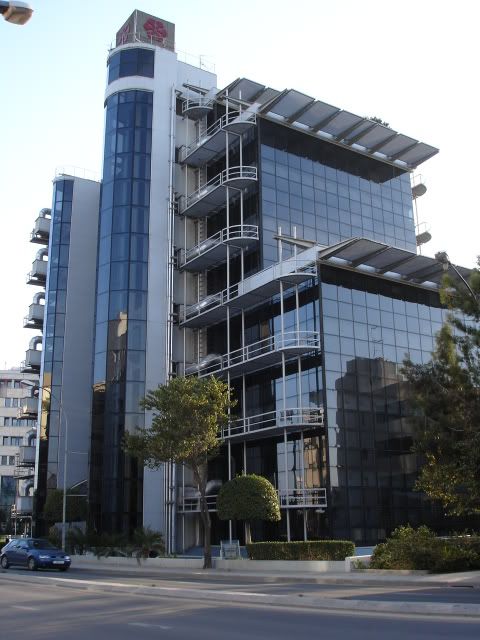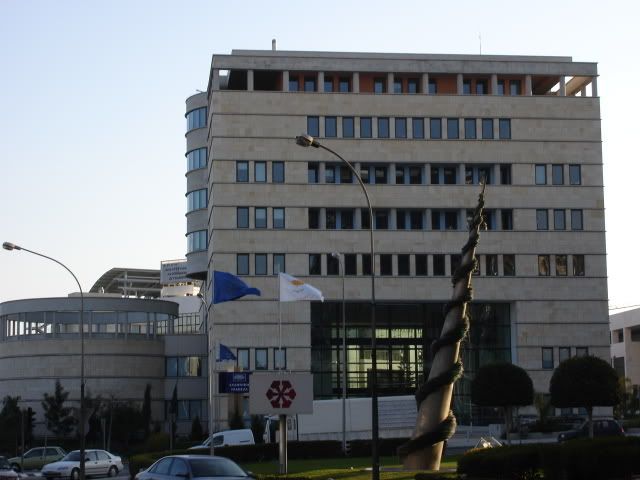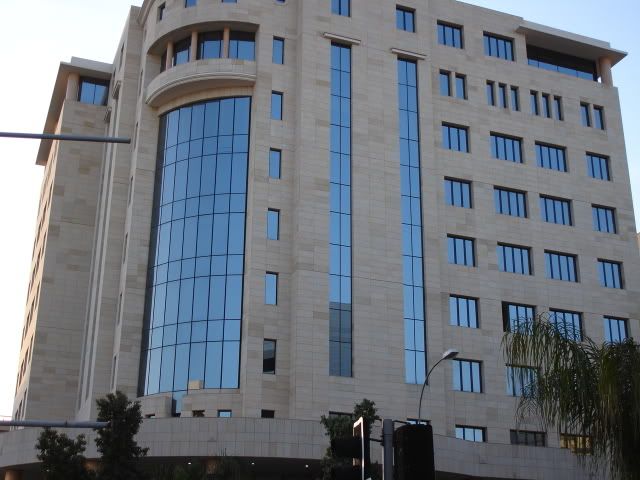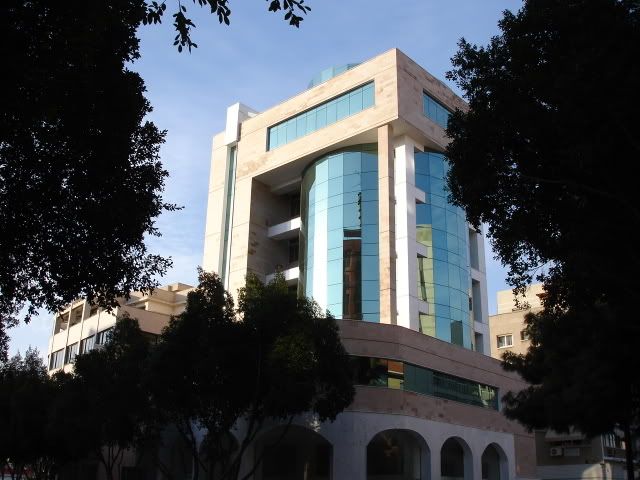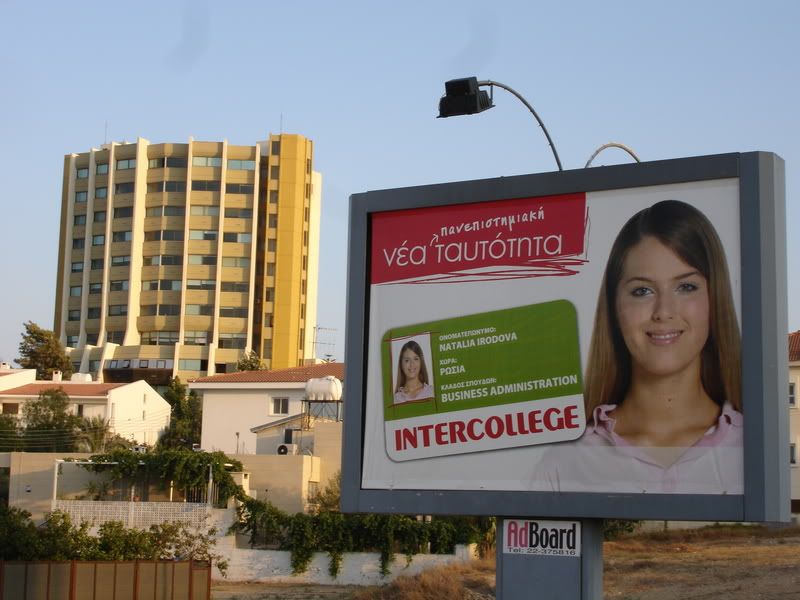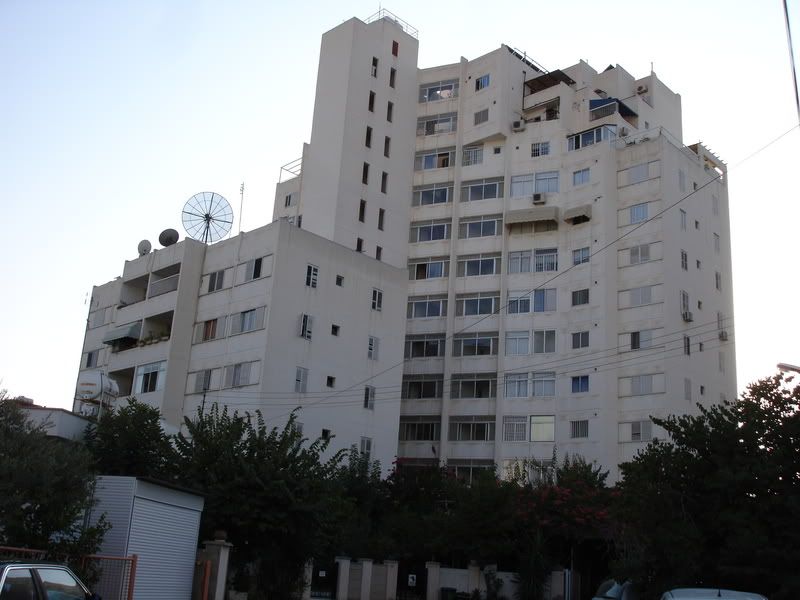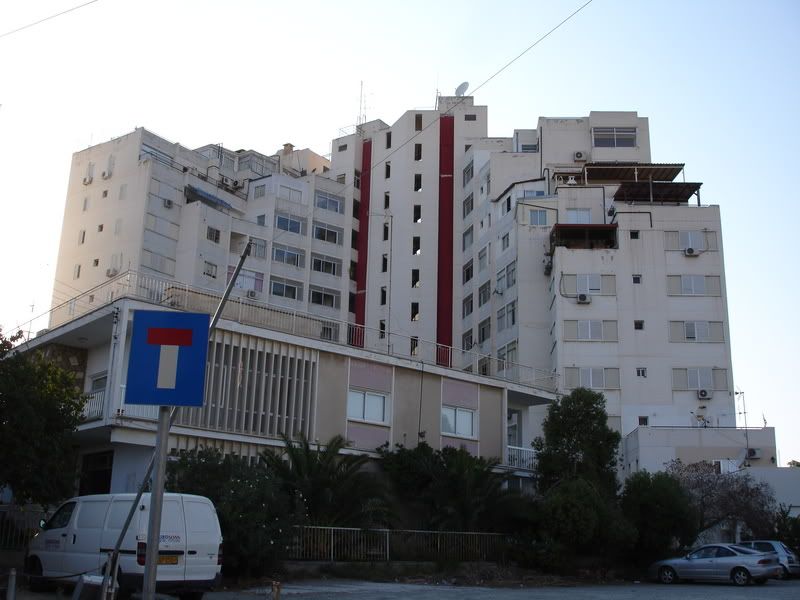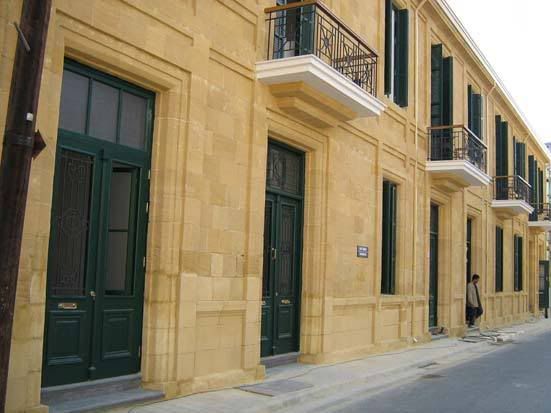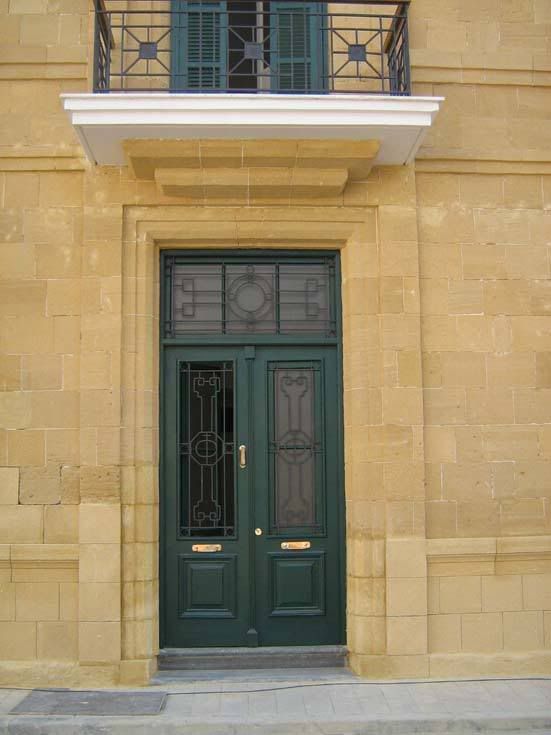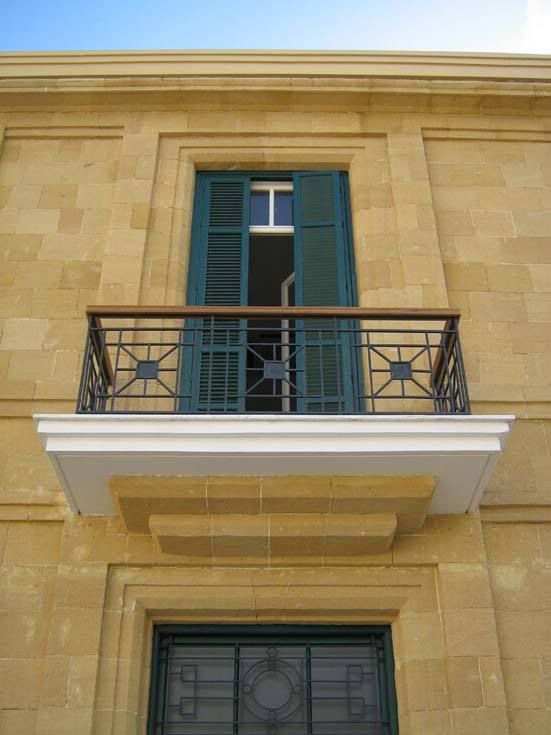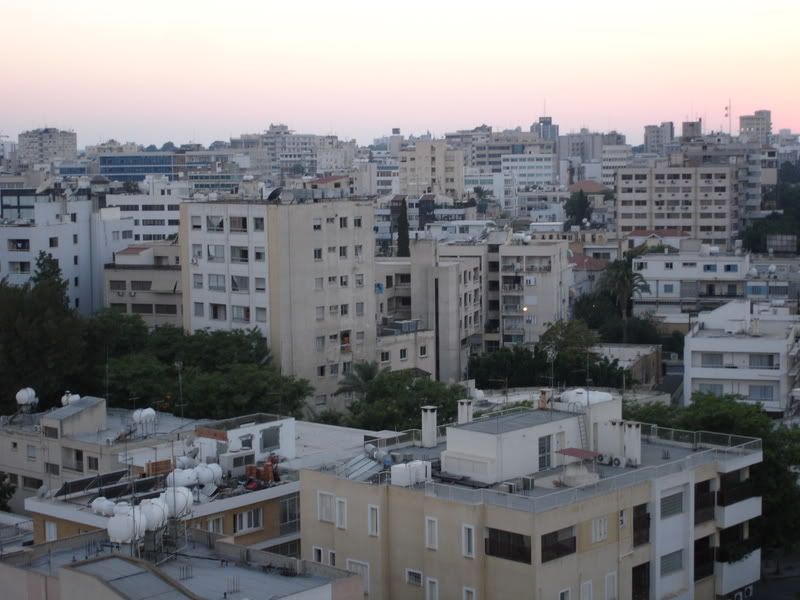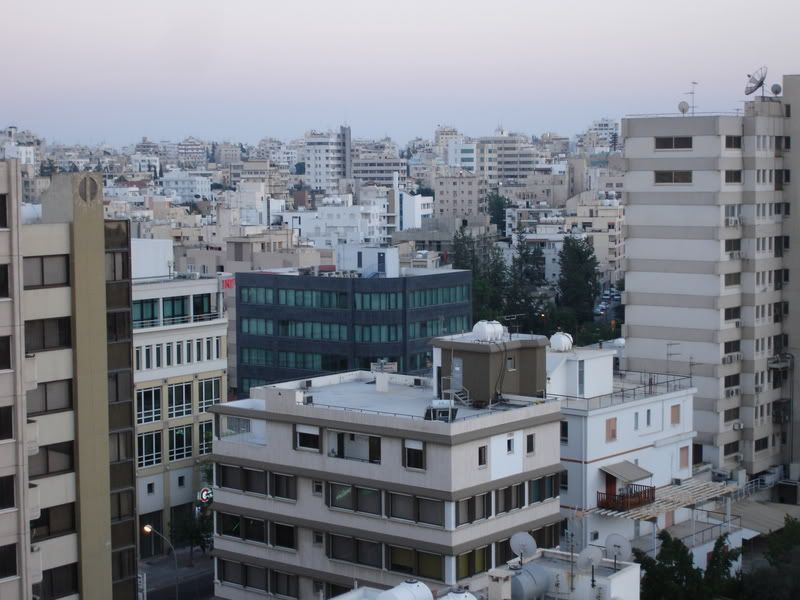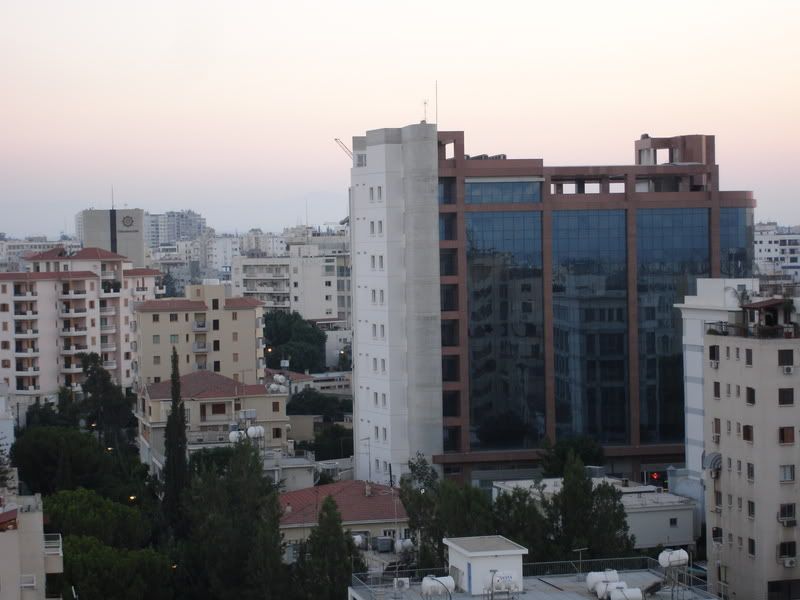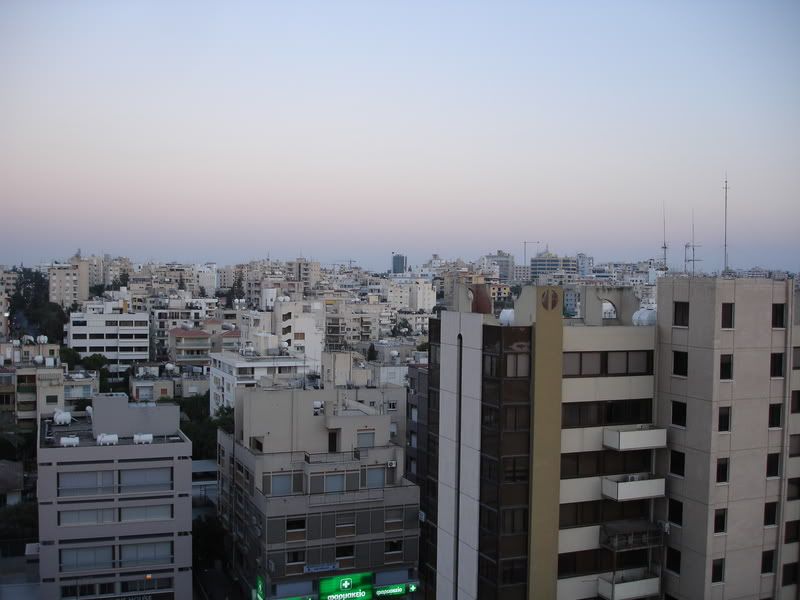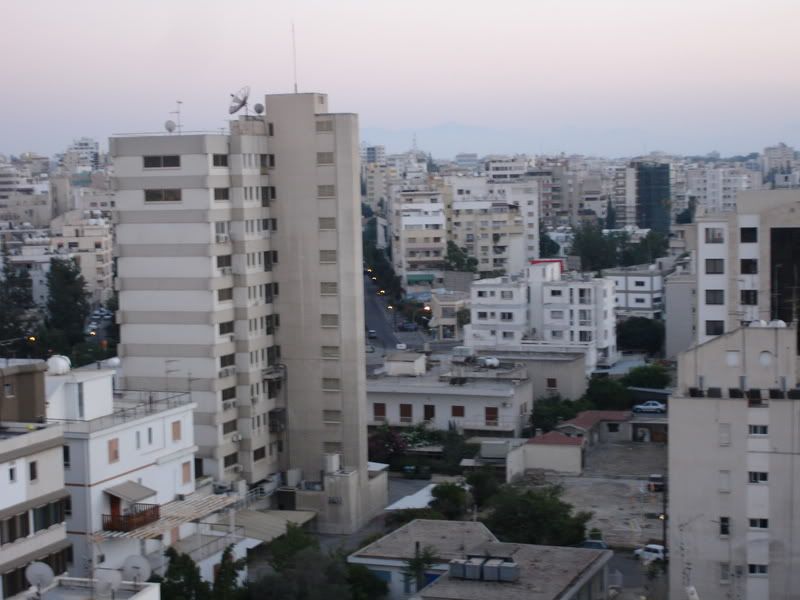 Odos Lidras kai apo piso o Pirgos tou Shiakola:
O Pirgos tou Shiakola mesa apo tin palia Lefkosia:
kai mia makrini
tora apo to Pirgo tou Shiakola...mipos arxise i Lefkosia na psiloni??:
kai proxorontas ekso apo ta teixi tis palias lefkosias - mia anaptiksi paratirei kanis oson afora ta ktiria kirios stis Leoforous Stasinou kai Makariou sxedon parallila me to teixi:
to dimarxio (apo piso tria nea ktiria kai ena tetarto pou arxisan oi ergasies-anamenoume na doume ti tha einai)
to ERA Tower fisika ksexorizei:
apo ta teixi:
Odos Themistokli Dervi - Nomizo to pio oreo ktirio sti Lefkosia idika to vradi:
to Capital Center:
(apo edo se ligous mines mallon den tha fenete afou endiamesa einai to parking apenanti apo to burger king pou kati ktizete..)
kai i Leoforos Santarosa:
to ktirio tis Arxis Hlektrismou Kiprou:
to ktirio dipla
Sta fota tou Gabrielide:
hellenic petroleum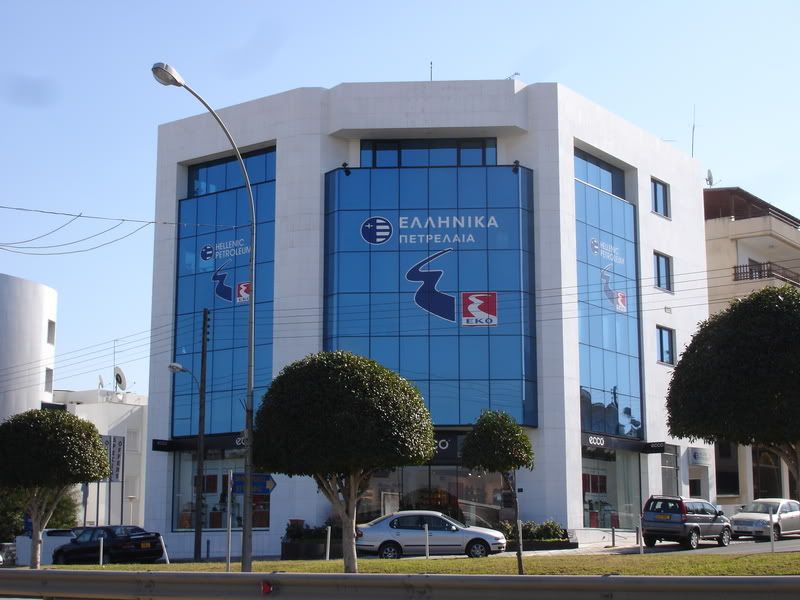 kypriaki omospondia podosferou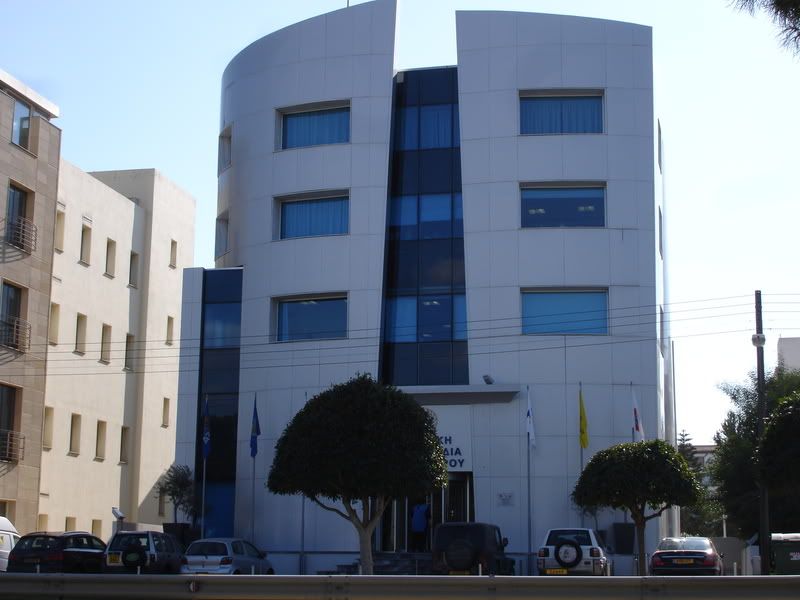 office building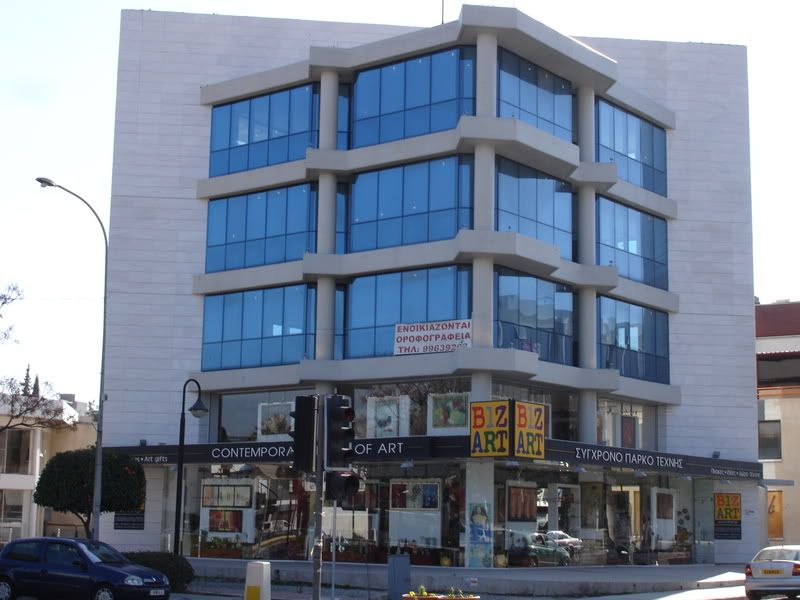 office building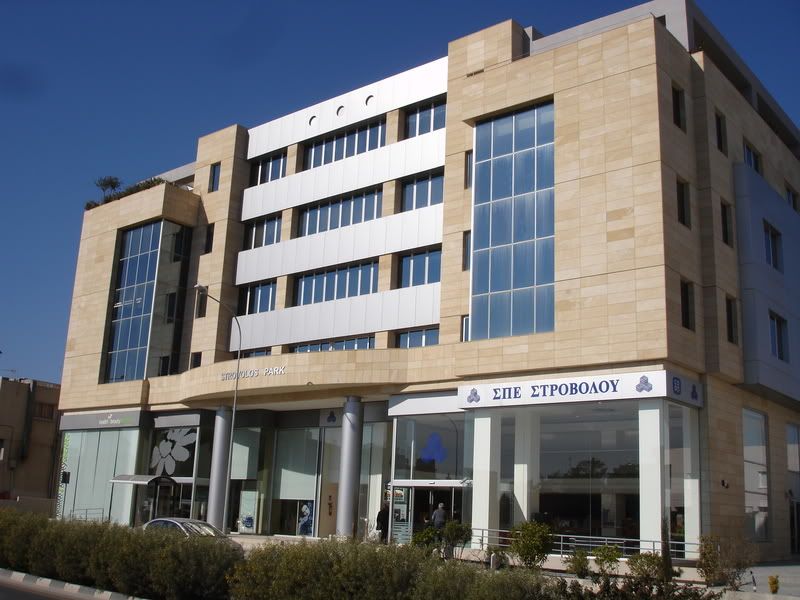 office building
office building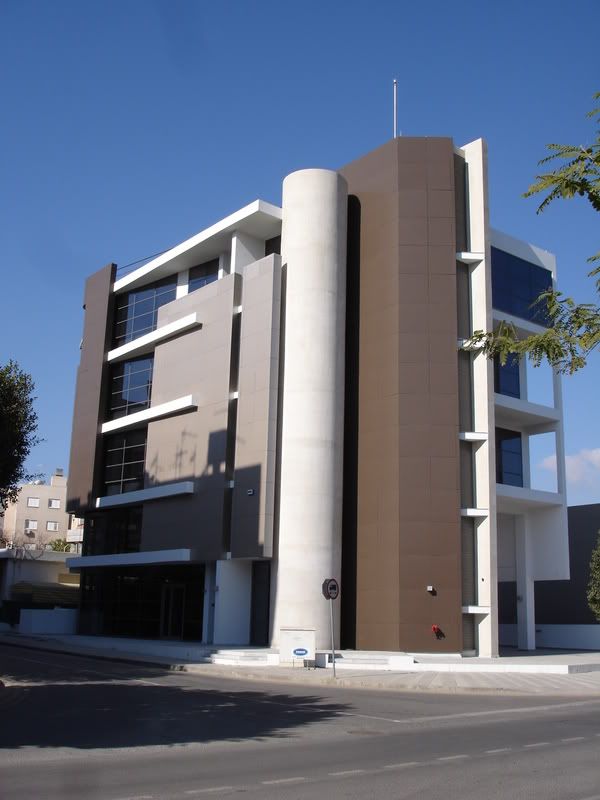 and a bonus pic! a well hidden 10 fl building in strovolos!!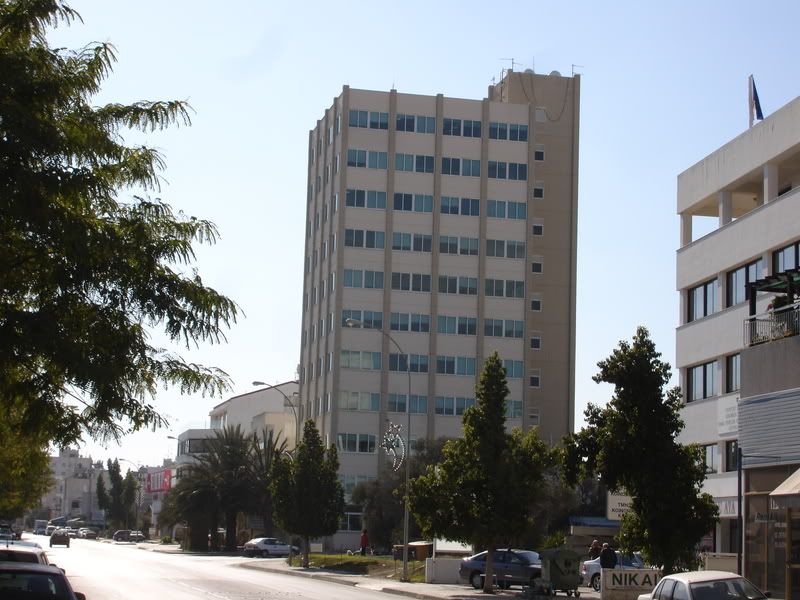 kai edo to Tower 25 sta deksia tou ktiriou me tis portokalies grammes:
san skalia einai edo ta ktiria:lol: eno piso diakrinete o pirgos Shiakola
sto "parking" pou fenete tha ktisti kai to Vestafoss simfona me tin istioselida :
Deste poso konta tha einai to Tower 25(se kiklo o geranos) me to Vestafoss:
ksana sto edafos kata mikos tis makariou
to "infinished building", opos to ipe o sk :cheers: pou ksanarxisan oi ergasies, to primehousewatercoopers kai to era:
(edo fenete kai to alla ktirio apenanti apo to burger king pou ktizete o 5os orofos)
Tower 25 Construction:
Oi photos einai apo tis tampeles giro apo tis ergasies
kai oi ergasies:
an proseksate o enas geranos "krataei" kati xoris na exoun gine eskafes akoma
Merikes photos genika apo tin Lefkosia:
Arxizontas apo tin Plateia Solomou. Mprosta ke meta ta tixi i poli arxise na psiloni arketa. Gia tin plateia Solomou efxome kapote na ktisti ena ktirio pou tha sinedeei oles tis sigkoinonies kati san Central Station:
Apo tin alli tora, mesa apo ta toixoi i Palia lefkosia, pou epikentroni to endiaferon sto psilotero ktirio tis polis ton Pirgo Shiakola:
endiaferon ti "anadiete" dipla apo ton pirgo, isos kai epikero--->
teleftea ginonte polles anakainisis se palia ktiria opos afta sti fotos mesa stin palia Lefkosia an katafero na vgalo liges fotos giati ginete poli kali doulia!
Ksana mia klisi 180 moires alla i poli mesa apo ta tixi:
Adiafori pic?? De nomizo edo tha ginoun ola!!
i gitonia tou Era Tower ktl
i katexomeni lefkosia
Ti diafora kani ena psilo ktirio!
kai kati extra to prosfata teliomeno ktirio tis Alfa Bank kai to Aluminium Tower
Gia tin Gallery tou Leventi telika edo??:
Ena apo to psilotera ktiria tis protevousas alla makria apo to kentro, to Kentro Erevnon:
Mia diaforetiki photo, me to "skoufaki" tou panepistimiou..Proseksete ta sinnefa sto Pentadaktilo!
Mesa stin poli, sti odo Makariou:
Apo ti mia:
to ktirio ti Chapo arxise na kalipti xoro
kai apo tin alli, mia foto pou tha allaksi dramatika me tin prosthiki tou tower25 sti mesi:
:banana:
Akrivos sto kentro tha deite to ktirio tis AHK kai to gerano tou Chapo:
kai edo ipologiste akoma 5 orofous:
Themistokli Dervi( einai tixeo oti egine epktasi tou dromou kai pliris anaplasii tha ipodekti poli psila ktiria??)
Apolavste
Era tower:
To Dimotiko theatro, i Vouli kai sto vathos ta dikastiria:
to proi Yorkio nin Ipourgio Igeias!
H Palia Lefkosia mesa sta tixi, To Holiday Inn me to estiatorio stin orofi, piso i Agia Sofia kai o Pirgos Shiakola:
Kai...Oti pio psilo diatheti i protevousa -mexri stigmis- oxi omos gia poli akoma:banana:
Era Tower kai piso Pirgos Shiakola----->
Sto Tower25 sinexizonte oi ergasies, eno kai tritos geranos prostethike apo tin teleftea fora:
Sto Chapo Central teliosan ton 6o orofo kai pane gia ton 7o:
To Mpoumpoulina sxedon oloklirothike kai i perioxi pou vriskete to kani pio omorfo
kai to palaio katastima tou Tsaousi anapaleionete,den mporesa na matho perissotera, pantos einai ekseretiki topothesia dipla stin Faneromeni, me tin Ekklisia kai to Gimnasio.
peripou se ti arxitektoniki kinite to ktirio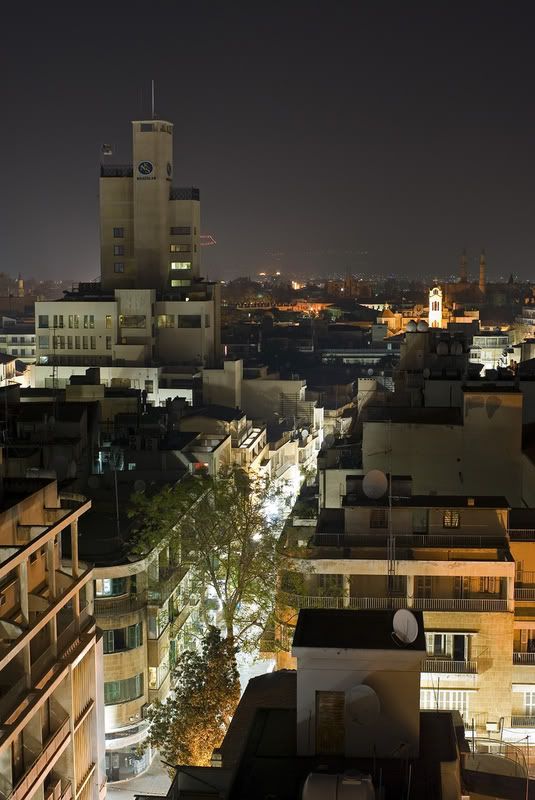 Panta mou edine tis esthisi mias mikris-"megalopoulis" kai arxise na tis fenete!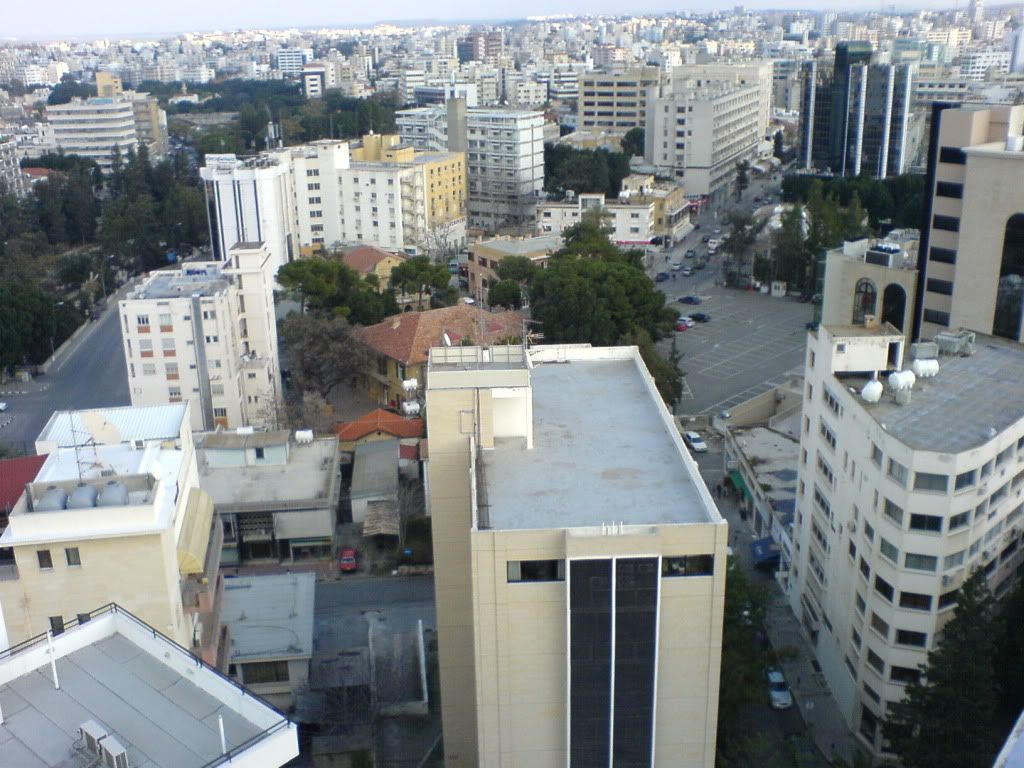 Polyxwros STOA pou legame stin Laiki Agora stin Palia Lefkosia
Einai poly pio megalo apo oti fenete, exei megalo vathos, exei cafes, restaurants, bars, shops, ktlp... den me afinan na mbo mesa na bgalo
Ergasies pou ginonte sto dromo konta stin Pili pros palio ydragogeio
O Xwros pou tha ktisti to Neo Dhmarxio Lefkosias
Pron Tsaoushis pou egine vivliothiki, ekanan kala restoration
Kapia Nea Ktiria pou ktizonte se diafores perioxes
Edo tha ktisti to Ktirio pou eidame pio pano me tin platforma elikopterou
Edo kapio ktirio stin egkomi ekei pou einai to taxidromeio stin prodromou, den eida kamia tapela.
Edo pou ktizete to ktirio tis TOFARCO pio kato apo to starbucks
Ktirio apenanti apo tin amerikaniki presveia.
Edo kapia upcoming ktiria konta sto proedriko
Auto tha katedafisti kai nomizo edo tha ktisi i nice day ena tower 12 orofous.
Pote tha ftia3oun auto ton dromo? exoun lisi ta nevra mas me ta pefka tou perdiki. en toso 3eftirismena pou an kamnoun touta o3igono emena na mou ftisete. As ta metafiteusoun telos panton, i as valoun alla, ta fitoria einai gemata me megala dentra.
Mou aresan oi 3 geranoi ekei sto Santaroza, Deloide, kai ta apartments piso. Sintoma tha vali kai o Patroclos ton diko tou
Ena apo ta agapimena mou ktiria. (RAI)
To ktirio tis Ethnikis
To Ktirio dipla apo to wagamama. Arxitektonas tou o X.Fereos gia auto na perimenoume kati oreo.
To Upcoming politistiko kentro
To ktirio apo Stavrina Developers - evalan kai tapella tora, kai tha arxisoun sintoma apo oti mou eipan tilefwnikos. toulaxisto tha gini, auto exei simasia
To Ktirio tou American Heart Institute, to eixame 3exasi gia ligo...alla akomi ktizete.
Η ιδιωτική καρδιοκλινική είναι σχεδόν έτοιμη να υποδεχτεί τους καλοφαγάδες κυπραίους..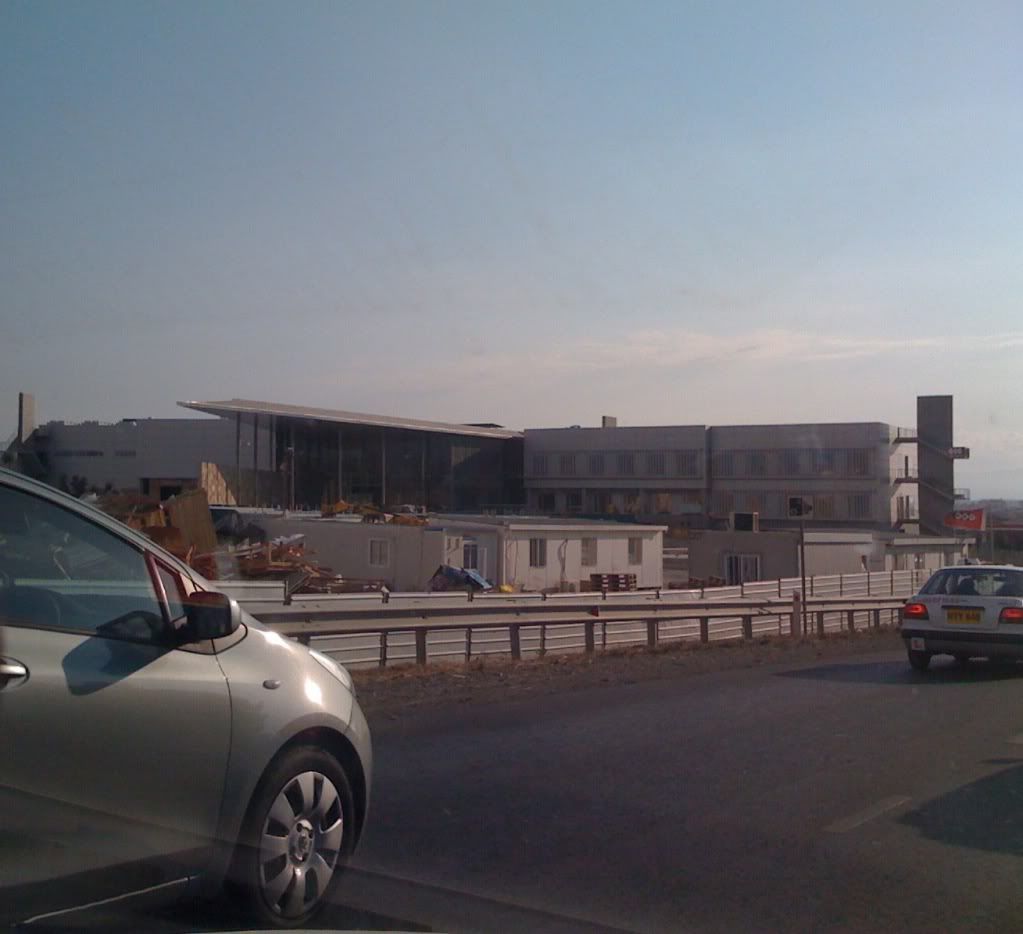 Mia apo tis piles tou Paliou GSP, egkatelimeno kai erimo sto kentro tis lefkosias... prepei na arxisi epigontos auto to ergo kai na kanoun auta pou eipan (
http://www.moneynet.com.cy/news_cyprus.aspx?aliaspath=/news/cyprus/2009/09/2300902009012036033
)... tha einai apesia i thea auti apo to neo theatro.
Ena apo ta pio orea ktiria tis Kyprou, ta HQ tis Laikis
To neo shopping Mall (
http://www.gngallerynicosia.com/
) stin Lefkosia, i ergasies ependisis tou e3oterika opos vlepete proxoroun, kai douleuoun kai nixta pou eida xthes oste na teliosoun telos tou noevri. episis prosthesan neous anelkistires e3oteriki pleyra tou ktiriou.
isos kathisterisoun kai ani3oun 4 Dec, pantos den theloun na xasoun ta xristougenna, auto einai sigouro.
Sto vathos to IKEA, MALL OF CYPRUS KAI GN GALLERY NICOSIA sta de3ia. mbrosta kapia oikopeda megala aristera tou highway kathos mbeneis tis polis, pou pisteuw ekei tha doume kai alla HQ megalon eterion sto mellon... kai kapio 3enodoxeio.
Ta HQ tiw Ellinikis Trapezas apenanti apo auta tis Laikis.
is.
is.
Dhmarxeio Strovolou
grammiko parko pedieou
Madisons Mall
chapo tower+santarosa tower
santarosa tower
to ktirio ts psaras constr. apenanti apo to wagamama 11 flrs opws anafere kai o andreas
mia para3enh alla wraia metalliki kataskeuh sto neo kratiko 8eatro t 8ok
pics apo shakolas tower
tower 25. ftasame sto isogeio!
mpoumpoulina tower, teleiomeno edw kai kairo apla den egeine post
era house
to oikopedo opou 8a aneger8ei to neo ktirio twn HQ ts pwc
to proj ts marfield enterprises
To Megalitero DIY store stin Kypro.
Theatro
Ktirio apenanti apo US Embassy[/B]
------------------------------------------------------
Yiorkio
------------------------------------------------------
Aliada 2 - Apenanti apo Palio Nosokomeio
------------------------------------------------------
Dikastiria
------------------------------------------------------
Ktirio apenanti apo Dhmotiko Khpo
------------------------------------------------------
Tower 25 - Polli sidero gia kapion logo
------------------------------------------------------
Deloitte HQ
------------------------------------------------------
Ktirio stin Stasikratous
------------------------------------------------------
Psaras Building
------------------------------------------------------
Neo Kratiko Theatro
------------------------------------------------------
Idea for the Parliament by Urban Cyprus
...και μερικές φωτογραφίες από την Λευκωσία...