---------------------------------------------------------------------------------------------------------------------------------
. . . Trumark Companies is planning to raze five little buildings between 1527 and 1545 Pine Street and construct a 12-story building designed by Arquitectonica in their place.

The proposed Polk Gulch development would yield up to 107 residential units with 2,844 square feet of ground-floor retail and art gallery space along Pine and Austin streets. Parking for 82 cars and 106 bikes would be in a two-level basement below.

A public hearing to review the draft Environmental Impact Report (EIR) for the development will be held on June 19 . . . .
http://www.socketsite.com/archives/...ment-rendered-ready-environmental-review.html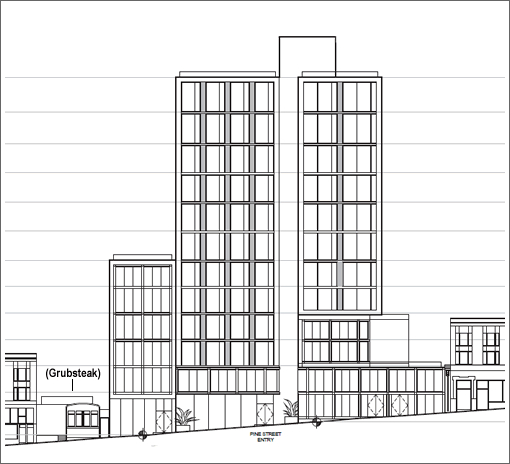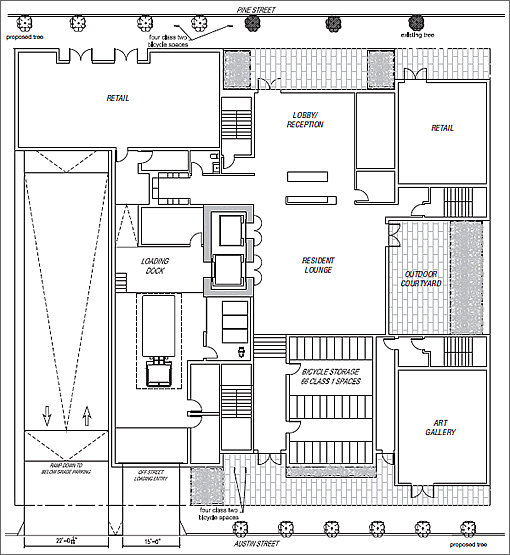 Both images:
http://www.socketsite.com/archives/...ne_street_building_with_107_condos_is_in.html