Hi! I'll make daily (or almost) updates on this thread during the Olympic and Paralympic Games. Pictures of events, fans, ceremonies, athletes, etc. Everyone is invited to contribute!
I'll make an introduction to show the venues of the games in Rio. For those who want to take a look on the city itself, please check out those awesome threads:
http://www.skyscrapercity.com/showthread.php?p=124209960
http://www.skyscrapercity.com/showthread.php?t=1641364
2016 Summer Olympics

5 - 21 August
Motto:
"A new world"
The
2016 Summer Olympics and Paralympics
, officially known as the
Games of the XXXI Olympiad
, and commonly known as
Rio 2016
, is an upcoming major international multi-sport event in the tradition of the Olympic Games due to take place in
Rio de Janeiro, Brazil, from 5 to 21 August 2016.
The host city of Rio de Janeiro was announced at the 121st IOC Session held in Copenhagen, Denmark, on 2 October 2009.
Rio will become the first South American city to host the Summer Olympics
. These will be the
first games to be held in a Portuguese-speaking country
, the
first to be held entirely during the host country's winter season
(the 2000 games began on 15 September – five days before the Southern Hemisphere's spring equinox), the first since 1968 to be held in Latin America, and the first since 2000 (and third overall) to be held in the Southern Hemisphere.
Pictograms
Source
Map of the Venues
Olympic Torch
Tocha Olímpica
by
Jogos Rio 2016
, on Flickr
Tocha Olímpica
by
Jogos Rio 2016
, on Flickr
Paralympic Torch
Tocha Paralímpica Rio 2016
by
Jogos Rio 2016
, on Flickr
Tocha Paralímpica Rio 2016
by
Jogos Rio 2016
, on Flickr
Medals and Podium
Cerimômia de apresentação das medalhas olímpicas e paralímpicas Rio 2016
by
Jogos Rio 2016
, on Flickr
Parte de trás das medalhas
by
Jogos Rio 2016
, on Flickr
Parte da frente das medalhas
by
Jogos Rio 2016
, on Flickr
Medalhas Paralímpicos
by
Jogos Rio 2016
, on Flickr
Mascots
Vinícius & Tom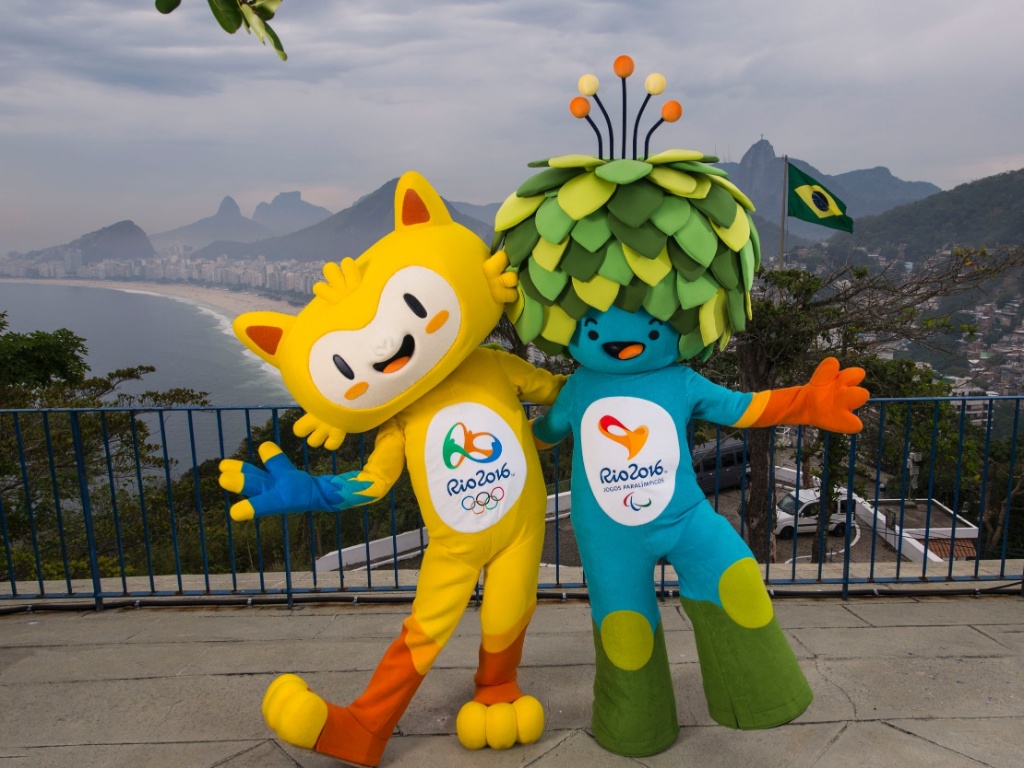 Source
​