Discussion Starter
·
#1
·
2 5 ...... Y E A R S ...... A G O ......T O D A Y ! !​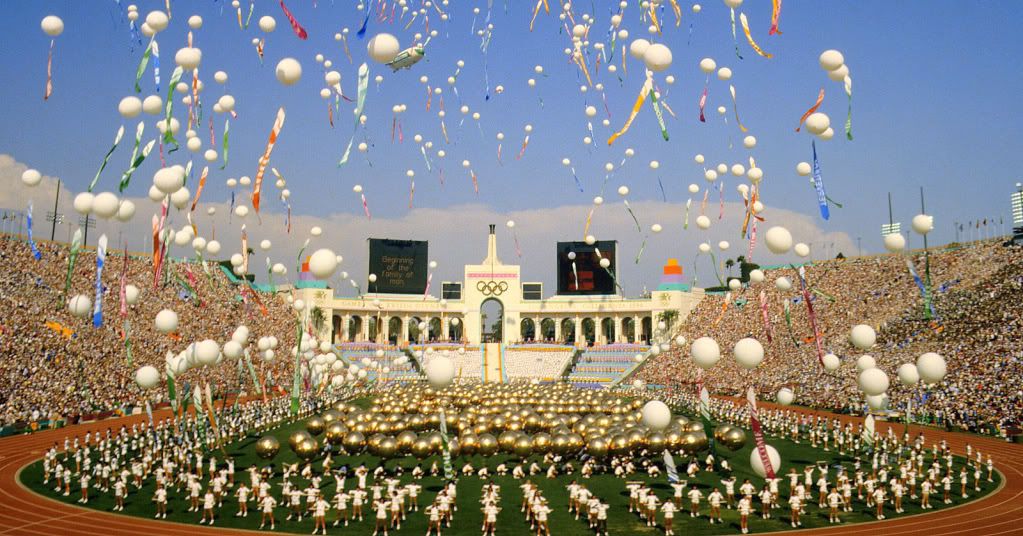 fbpa.wayne​
.​
................. KEN HIVELY/LAT​
.​
See those clouds in the northeast?​
These were the trailing edge of a system that stretched all the way​
to Nevada and beyond, dumping tons of rain and flooding streets in Las Vegas​
that afternoon. I, scheduled to work at Shakey's Pizza that night and unable to​
get out of it, made up the story of being unable to drive out of my driveway.​
I could have made it, despite my street being a quick moving​
torrent of brown from lawn to lawn, but I was desperate. Back then​
there was no f*****g TVO! I called it in, stayed home and sat through​
the hokey "Settling the Wild West" show, but was amazed by the Jet-Pack Man,​
the 88 pianists and their Gershwin, and the parade of athletes.​
The sun was setting warm as usual and as the soft shadow of the​
western rim of the Coliseum set the tone, I remember the crowd was hushed​
but excited as Rafer Johnson climbed the steps up to the bottom of the rings.​
The shadow seemed to follow him. No one knew how the torch would be lit.​
Women squealed discreetly here and there and everyone was so mesmerized​
by the rings blazing that even the director missed the cauldron at the top!​
Then the roar!​
Having your city on worldwide television for two weeks feels pretty good,​
especially if it is a success. This was the most successful Olympic Games​
to date and I think it ushered in global recognition for us.​
This, the best time in Los Angeles' history!​
.​
Down below, amid all the old cars, you can see O.J. Simpson in happier days, working his way up the incline in Santa Monica
.​
fbpa.wayne​
.​
The Opening crowd​
.​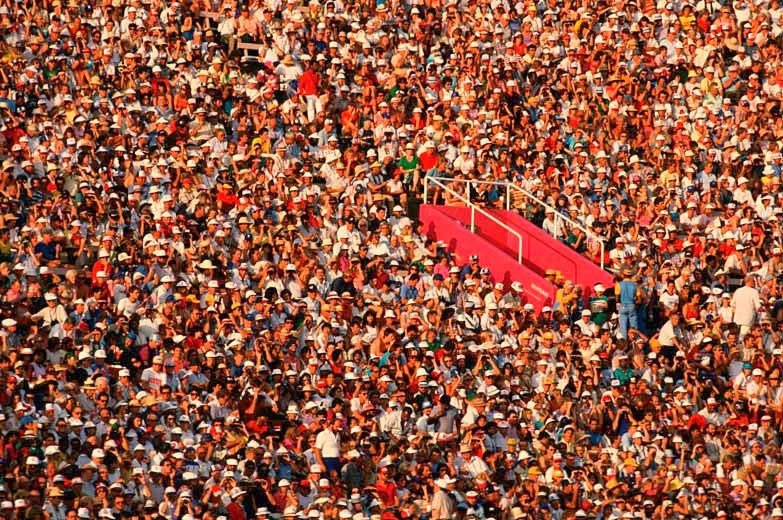 Torrance Public Works​
.​
The Shadow and the Roar!​
.​
fbpa.wayne​
.​
The closing, which included a spaceship that was unexpected to say the least
​
.​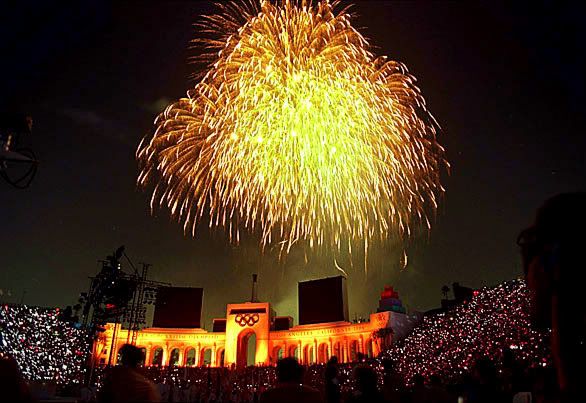 ASSOCIATED PRESS​
.​
The way we used to build in 1923​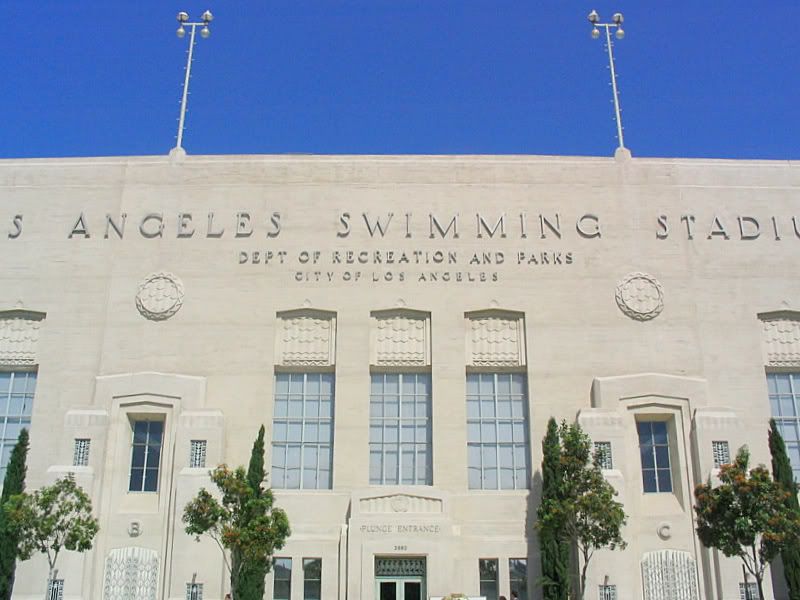 GRIFRAY​
.​
FLICKR​
unless otherwise specified​