Hello everyone,
I would like to introduce my very first development thread in 3d Design and Development called:
Dessal City's Capital District, also referred known as The "Central" is a commercial district in central island in Dessal City. Located at the 1st phase in Apollo island of Dessal, the Dessal City proper area is currently under development.
The Capital District is expected to become the first zone in Dessal to combine business activity, living space and entertainment in whole entire development.The city government first conceived the project in 2000.[4] An estimated 500,000 – 1,000,000 people will be working in, living in, or visiting the complex at any given time.
In order to manage the project a Private company CITY was created in 2005 which is responsible for overseeing the initial creation and development of Dessal City will expected to finish by 2025.
This City is composed of mixed use Development.
and since 2 years ago I have drew in 2d Drawing thread the geofiction map
here's my first geofiction map...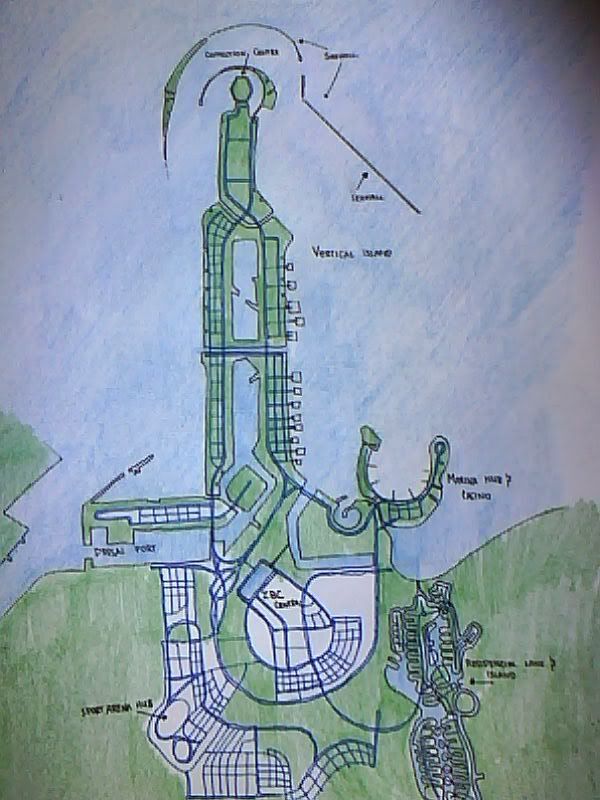 the second and final map ...
Soon to be build in this plot