SAN CHRISTOPH
Since the completion of Chrisheem I have been thinking about a new city - San Christoph. Updates will be few at present, but hey, Rome wasn't built in a day! The main issue I had with Chrisheem (apart from its size) was the lack of any real organised plan. Buildings tended to sprout in various areas giving the skyline a haphazard feel. The other criticism I had was Chrisheem was not a city I personally would like to live in. There was too much emphasis on towering structures and freeways with not enough consideration for the street level and smaller scale areas. With San Christoph I want to address this discrepency and create a city I personally would like to live in.
There will also be more consideration for the history of the city - San Christoph I have decided will have old buildings as well as shiny new ones - and the placement of towers in relation to period structures. Don't worry this city will not be anti-skyscraper, far from it, I just want to go along a more considered approach with the old and new working together.
Finally I have no plans to take member designs, not for the foreseeable future anyway.
I am using google earth imagery collaged together to form an imaginary location. The following images show the location for San Christoph, which will be placed on an island/mainland setting. A map will follow for members to better understand the geography. I have nearly completed the modelling of the terrain on the island, the next major part will be creating the terrain on the mainland.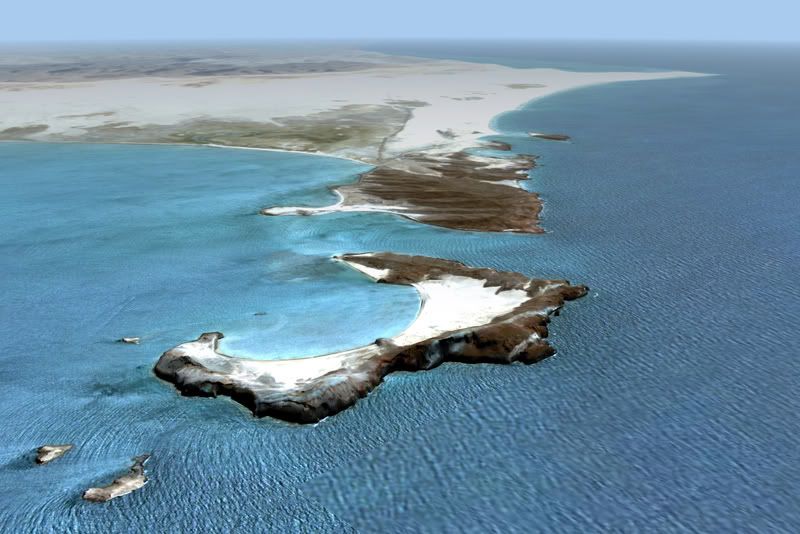 I should be getting the latest version of Cinema 4D next week (fingers crossed), which has improved render times and virtual memory, so who knows maybe San Christoph will eventually be a challenger for Chrisheems size.