Discussion Starter
•
#1
•
Massing study for the surface parking lots immediately to the north and east of the Harbour Commission Building. At Bay St and Harbour St, just across from the Pinnacle towers.


Posted by Mongo on UT.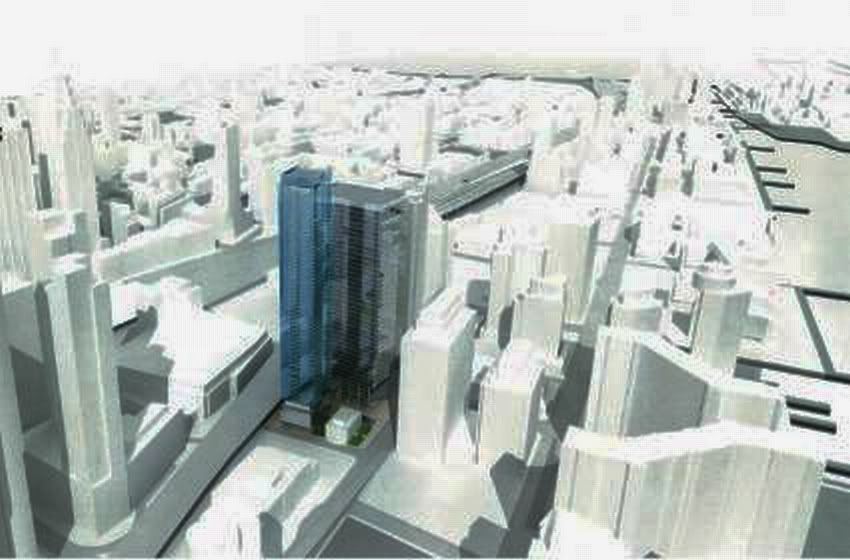 This new building appears to be about 1.7 times the height of Waterpark Place I, which is 117.5m tall, so the new building would be about 200m tall (if the render is accurate). This is much taller than the 140m Waterpark Place III to be built just west of Waterpark Place I and II.
edit
-- this actually looks like two separate buildings, a slabbish dark grey building to the east (175m office tower?), and a slightly taller, blue, point tower to the west. (200m condo building?)
another edit
-- 200m divided by 3.2m (average height of a Toronto condo building divided by its floor count) gives 62 storeys. The 160m office tower (if it is an office tower) would be in the 38 storey range, otherwise (if it is a condo tower) it would be about 50 storeys.
Google Street View: http://g.co/maps/cqvxh