Discussion Starter
·
#1
·
I would be interested to know if anyone knows of any other bridges using this mode of construction:
The Geelong (Barwon River) Ovoid Sewer Aqueduct: Victoria, Australia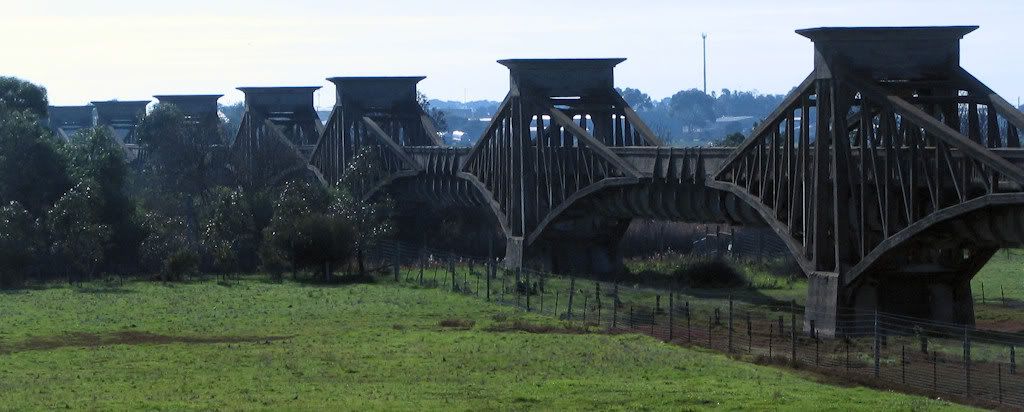 This bridge was designed and constructed by Edward Giles Stone & Ernest J. Siddeley, and as a reinforced concrete replica of the Firth of Forth Bridge in Scotland, it's a rather unique piece of engineering.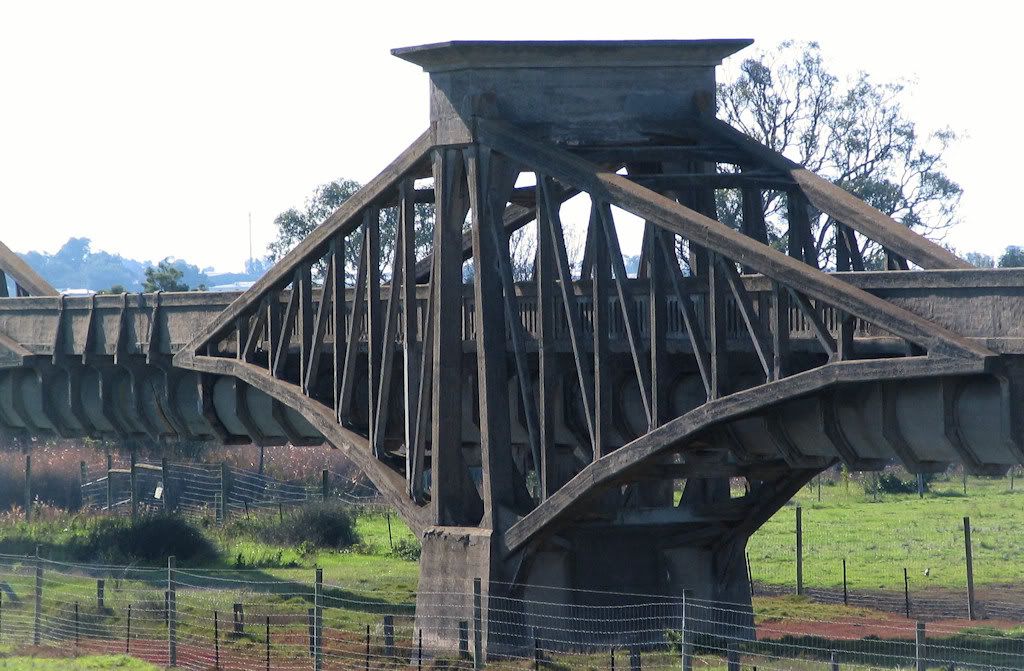 Constructed 1912- 1915, it carried the sewerage from Geelong to an outfall into Bass Strait from 1915 till it was superseded in 1992.

At 756 metres in length, and comprising 13 main spans (14 cantilevered pylons), it is difficult to get an overall idea of its size. It lies behind private property- farms and factories- in the suburb of Breakwater. Deterioration of the concrete is apparent in the image below: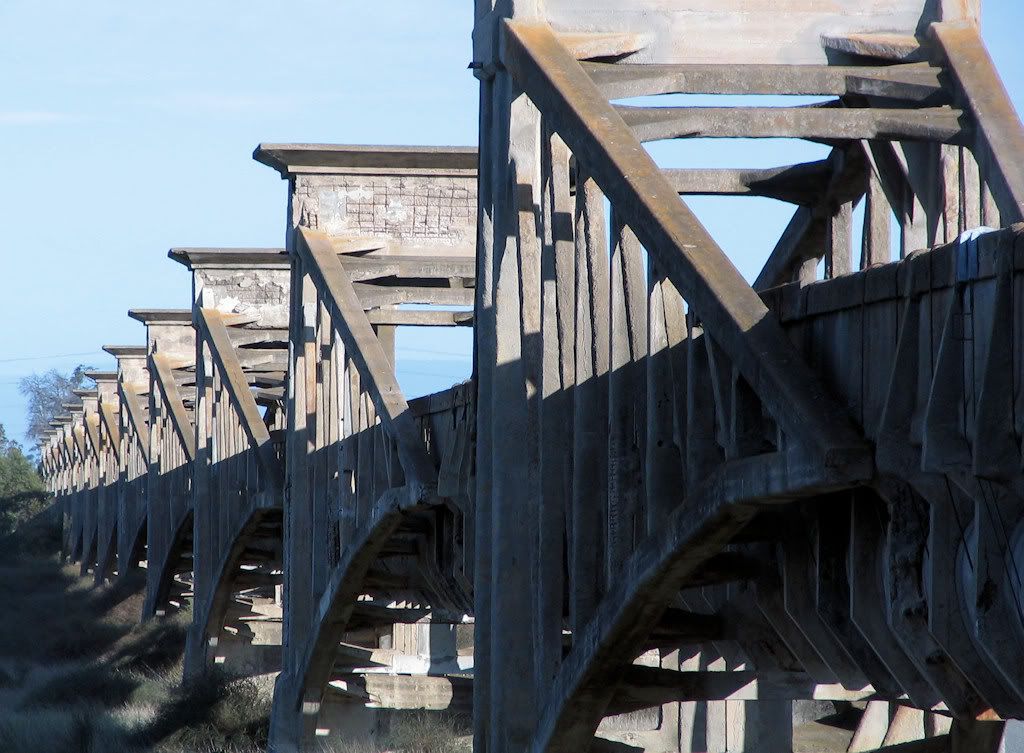 Each span is about fifty metres:
Cracks in the concrete were identified as early as 1922. Although there is a substantial walkway on top of the pipe, Barwon Water (its owner) makes it quite clear that no access to the bridge is now permitted. The southern-most pylon is now supported by steel framework: and heavily guarded by fences and numerous notices threatening indefinite detention should one jump the fence ... note the patch-work on the lower right.