Taken the day before yesterday, as I was walking around, taking photos of contruction.
I walked from Waldemars Hage, at Alexander Kiellands plass, via Waldemar Thranes gate, down Pilestredet, to that new court-building. These are places I've never shown here before. There are many interesting spots I missed, unfortunately, because I was in a hurry. Maybe I'll find time to walk around there another day
Here is the map showing where I walked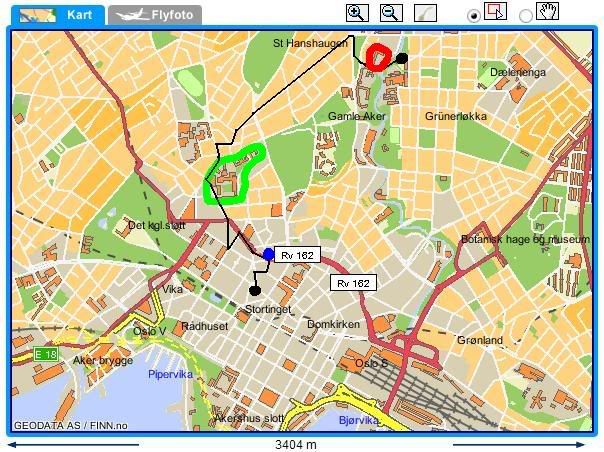 Red circle=Waldemars hage
Black line=where I walked
Green circle=Gamle rikshospitalet/Pilestredet Park
Blue dot= that new court building
First a photo of Helsfyr panorama, wich I took before I hit the bus down to Waldemars hage.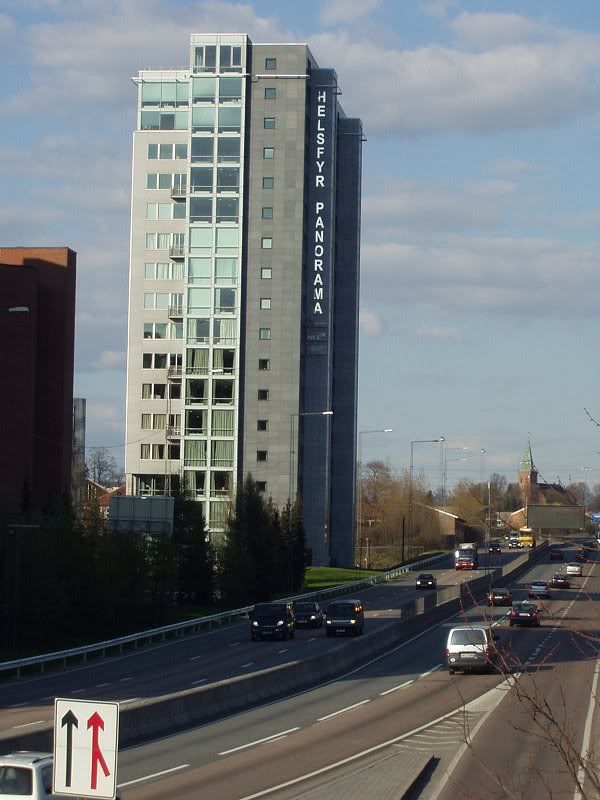 Alexander Kielland plass(square). People have already started drinking outdoor beer at the countless outdoor café's in this city. I think the magic limit lies at around 10C, or even lower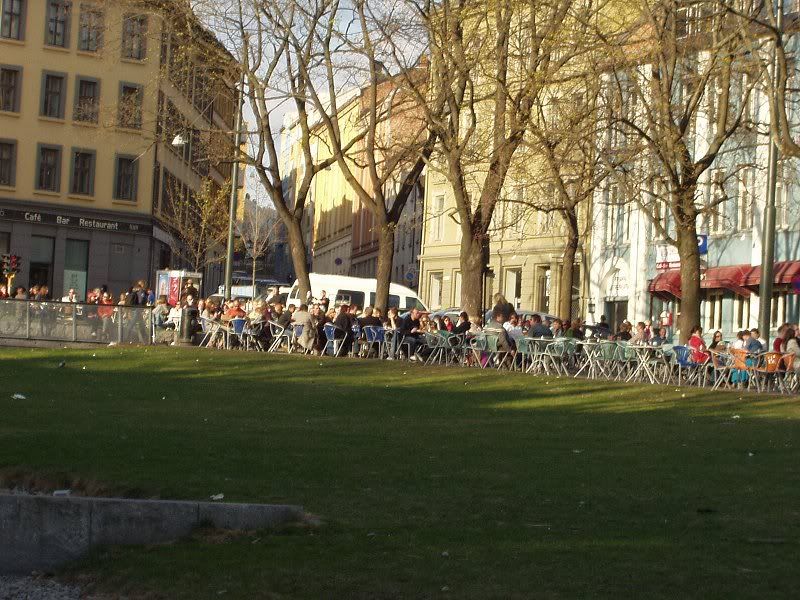 Another project at Alexander Kiellands plass. There are so many projects like this popping up these days. Impossible to keep track of them all.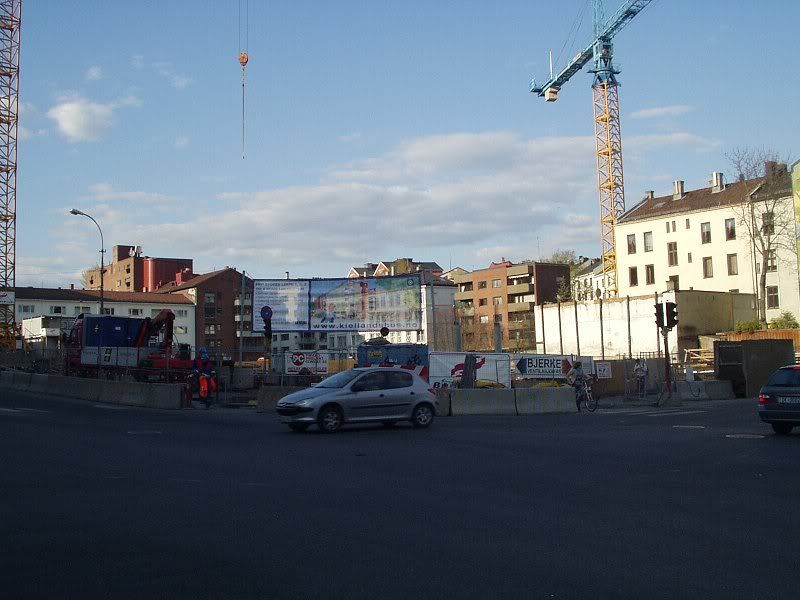 View down a side-street from Waldemar Thranes gate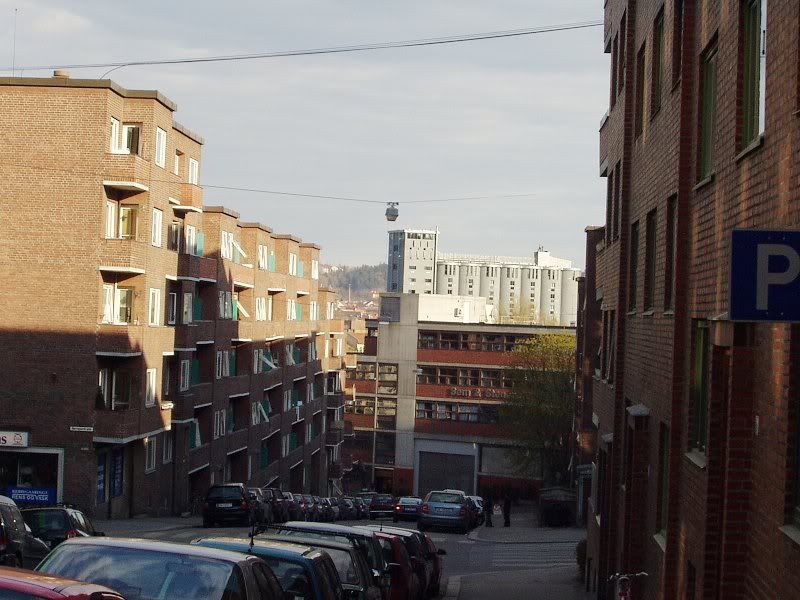 View down Waldemar Thranes gate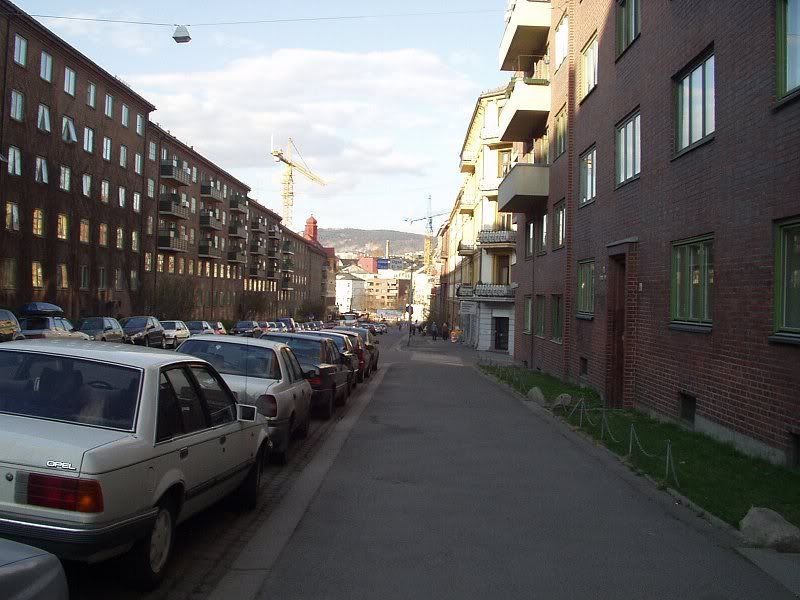 Continuing walking in the same street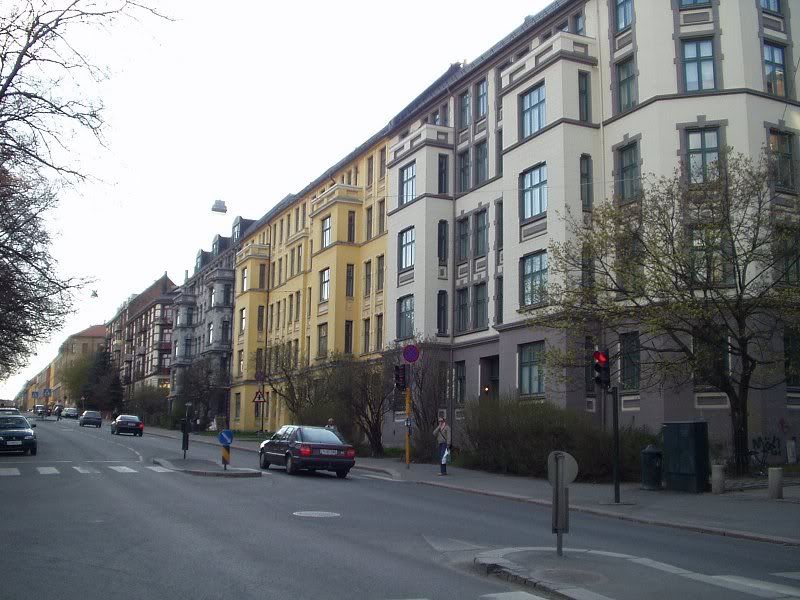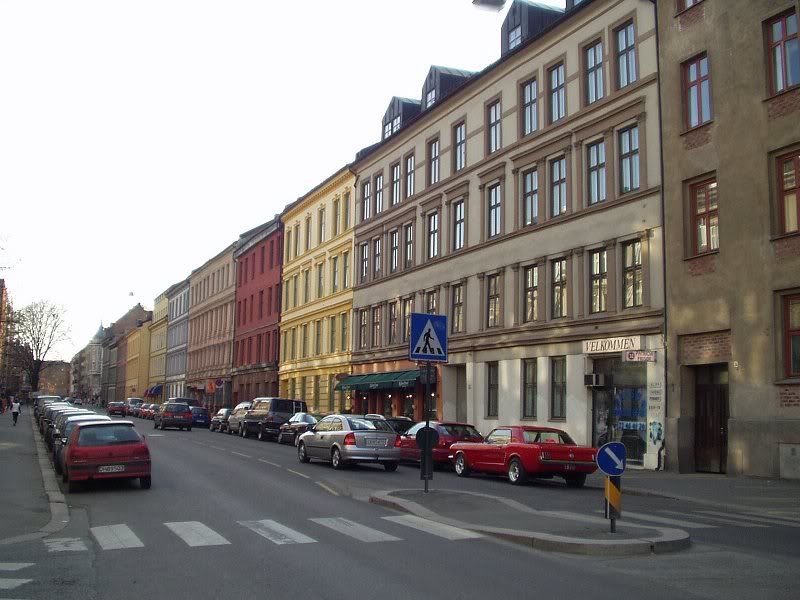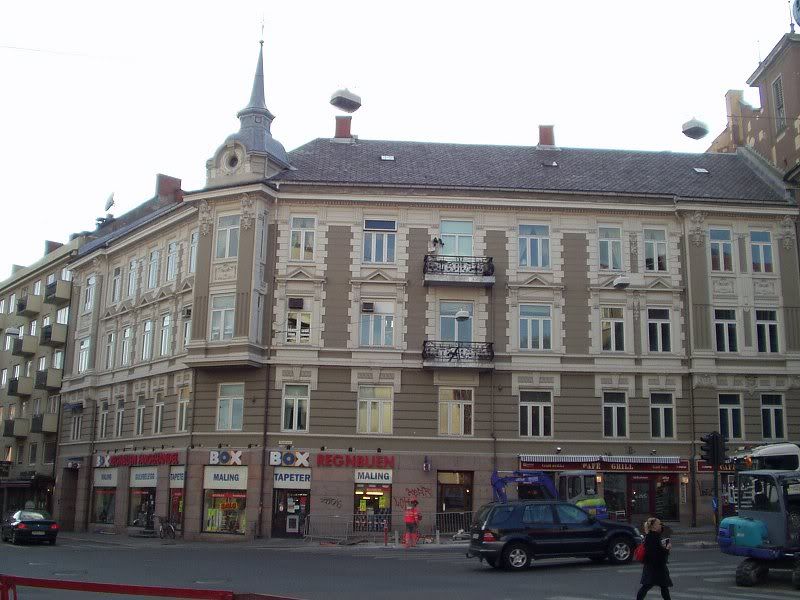 Walking down a small side-street I've never been to before. I should mention that I lived 400 meters from this spot for 6 months. Just looked it up in my map-book, turns out its name is the very german Glückstads gate.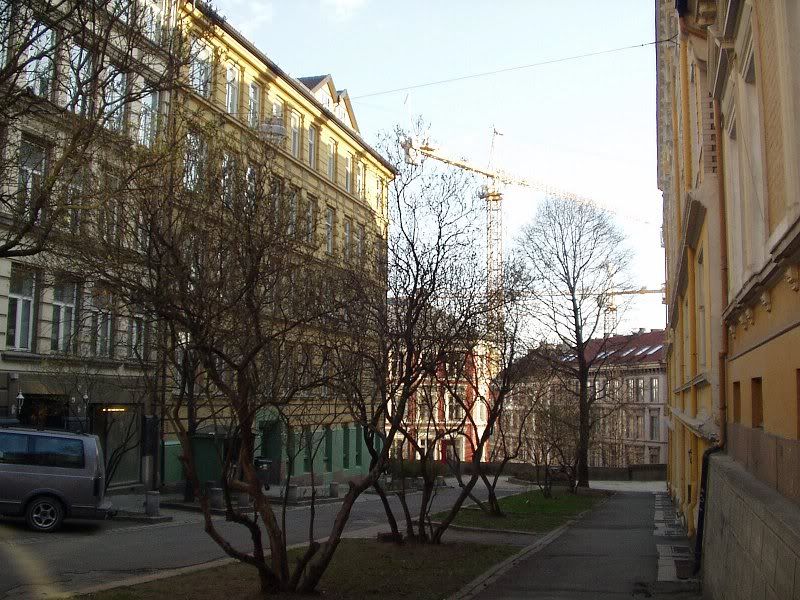 Quite a special street, huh? It's name is Dovregata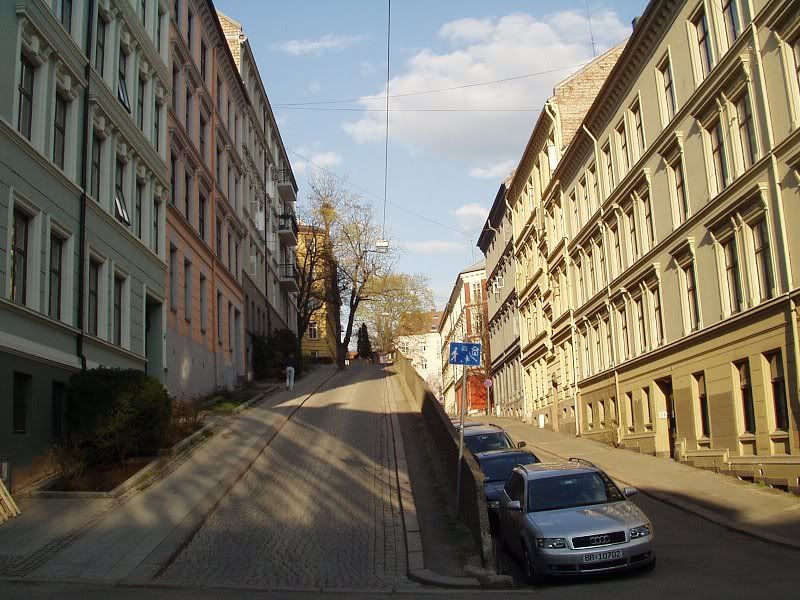 Another huge construction-site is Pilestredet park, wich is the site of the old national hospital. Construction has been going on here for years now.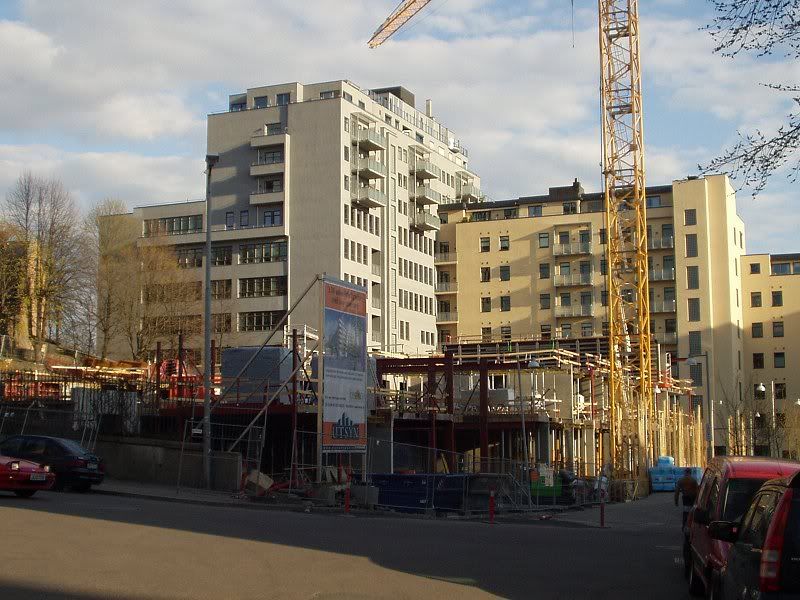 Old SAS-hotel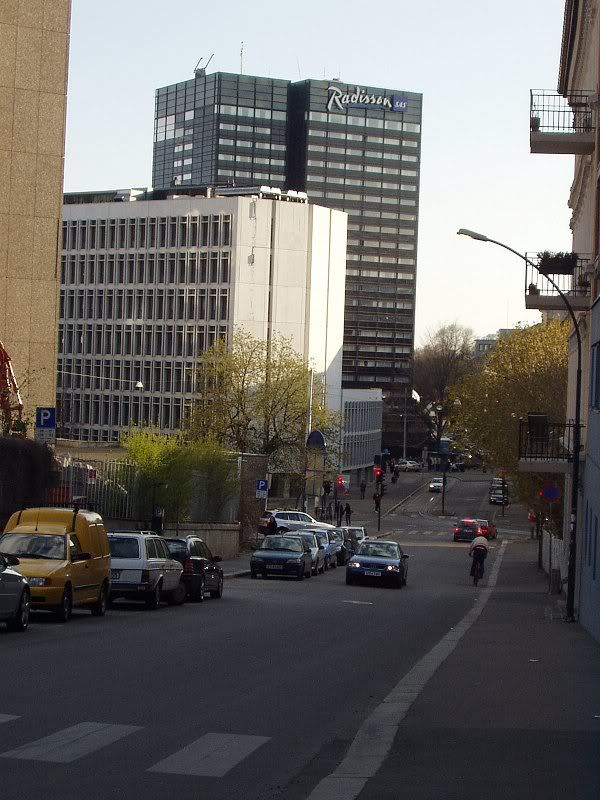 Walking down Pilestredet. You can see some of the occupied house Blitz. That house has quite a history. From its violent start in the late 70'ies(I think), with alot of clashes with the police, to war like state between the Blitzers and neo nazis in the late 80'ies/early nineties. Now things have settled down abit, but they still make the headlines now and then. They have a veggie café there, and a concert stage, record shop, radio station, etc. I was in there when I was 16, with a buddy. First time in the big city without parents. As a young, innocent guy from the coutryside, it was a big shock to be there, and I was quite relieved when we walked out of there
In the background, you can see the old Telenor HQ, wich was finished with renovation about a year ago.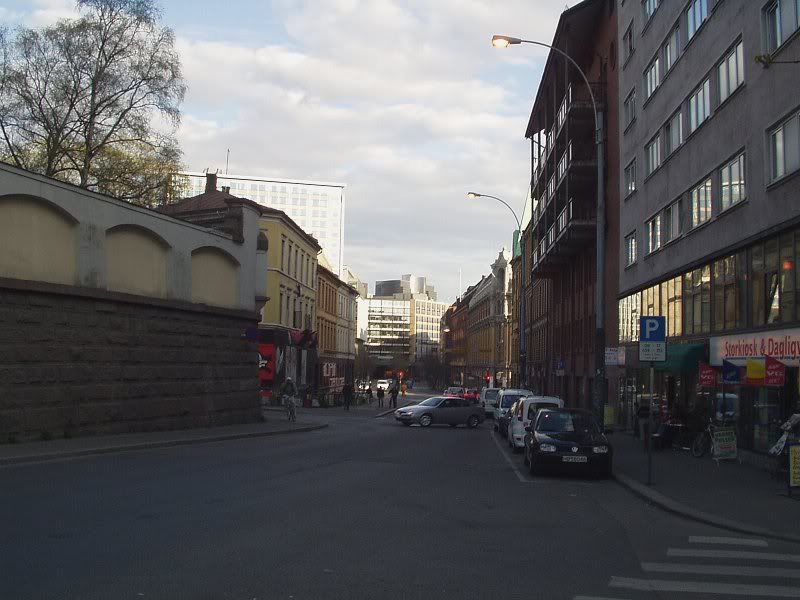 A closer look at Blitz. Old Telenor disapear in sunlight.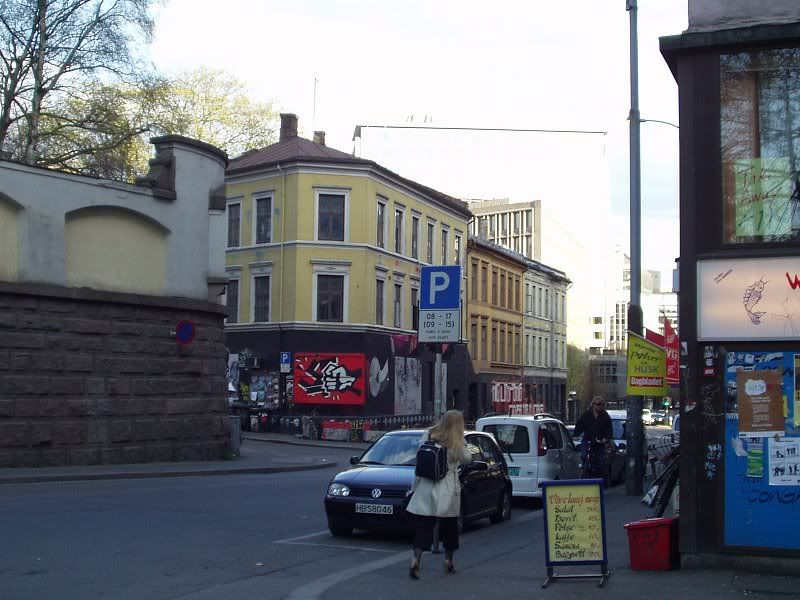 Old SAS, as seen from a backyard.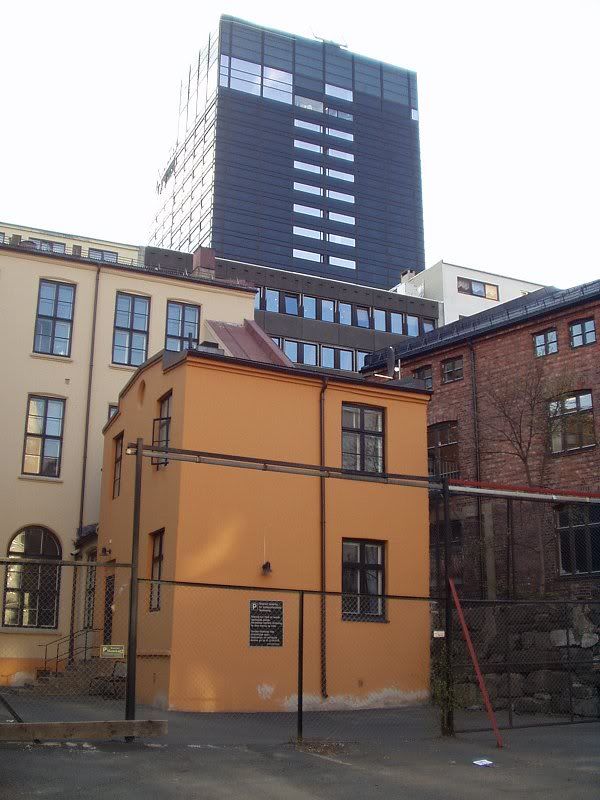 A project unheard of before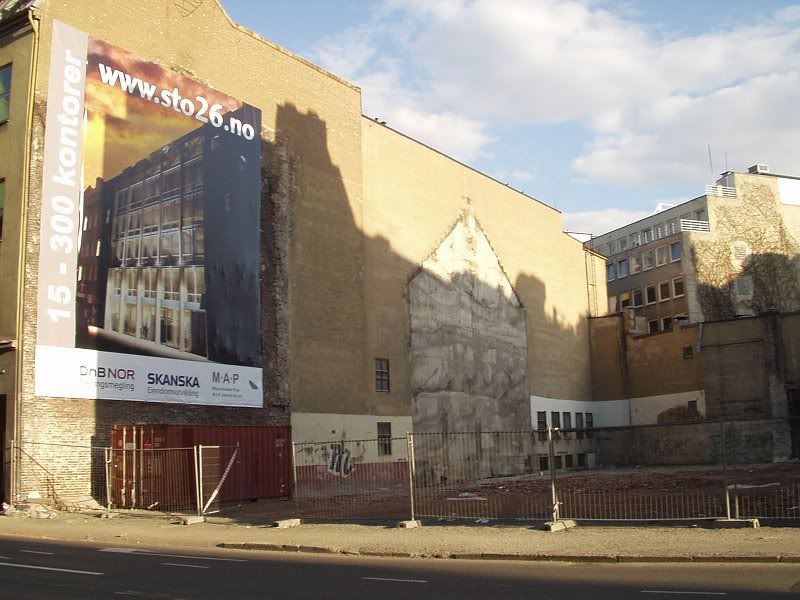 "La byen leve"="Let the city live"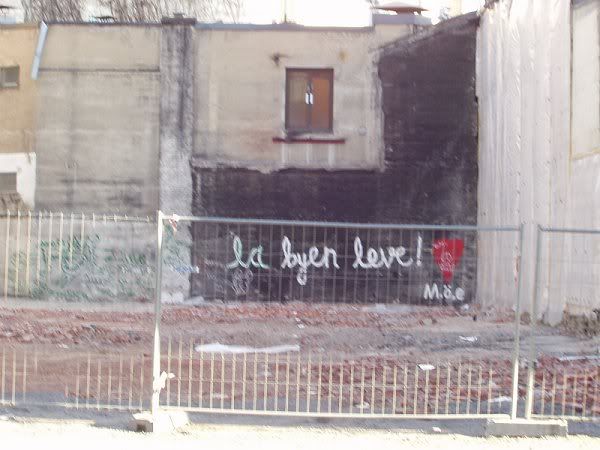 Pilestredet again, as it has turned into Ring 1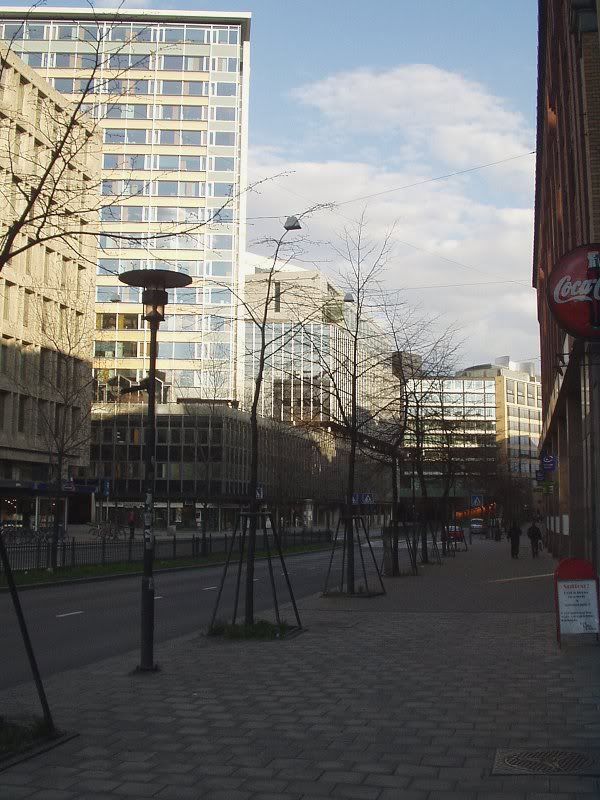 View towards city hall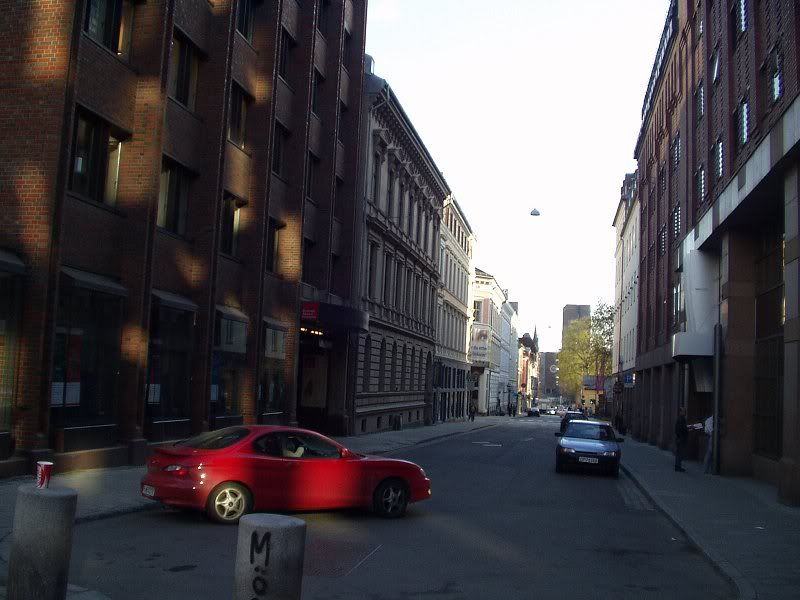 Around this area, there are alot of office-space, really densely packed together. But there is little else. So, walking in here after 6 in the evening is like going into vacuum. You walk in streets with people, cars, shops and café's, and suddenly there's emptyness and silence.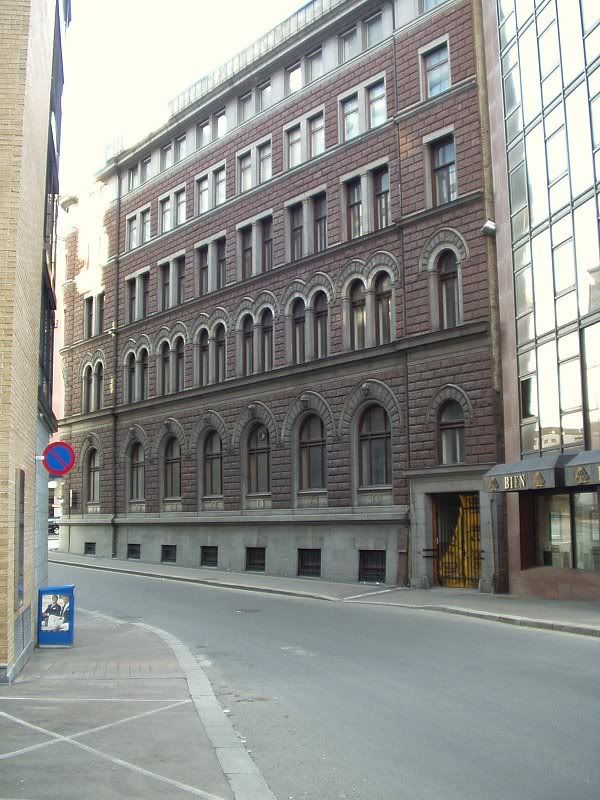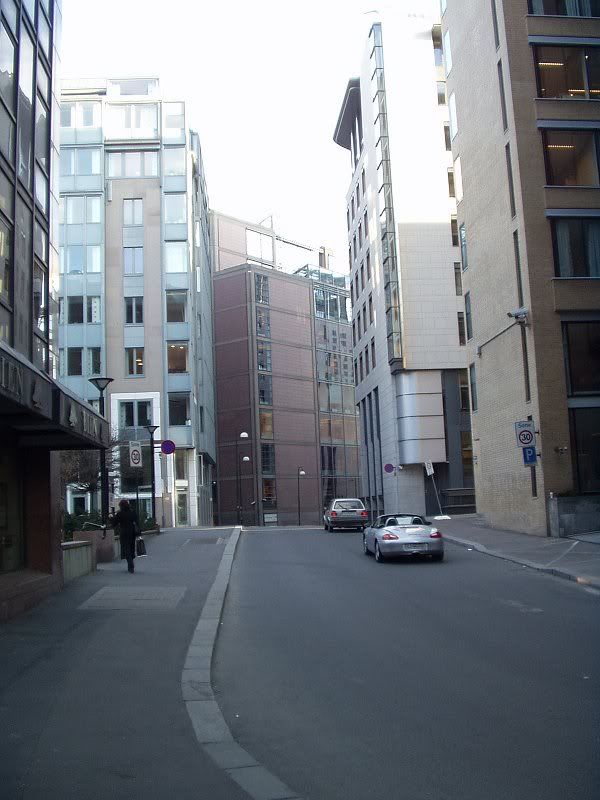 Ring 1 from a pedestrian crossing.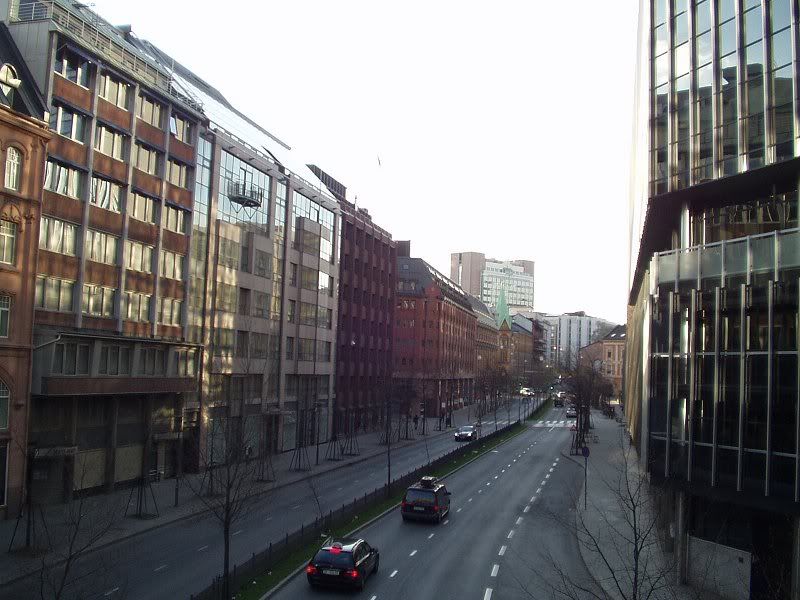 Out of hardcore office area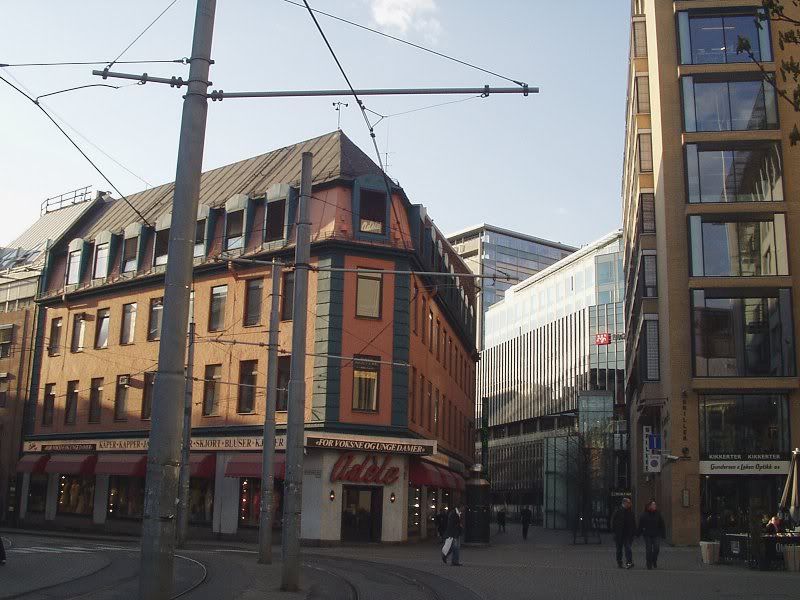 Those of you that can recieve Norwegian TV may have seen this building before
It's used as motive for the soap series "Hotel Cæsar". I've heard that it's going on Estonian TV.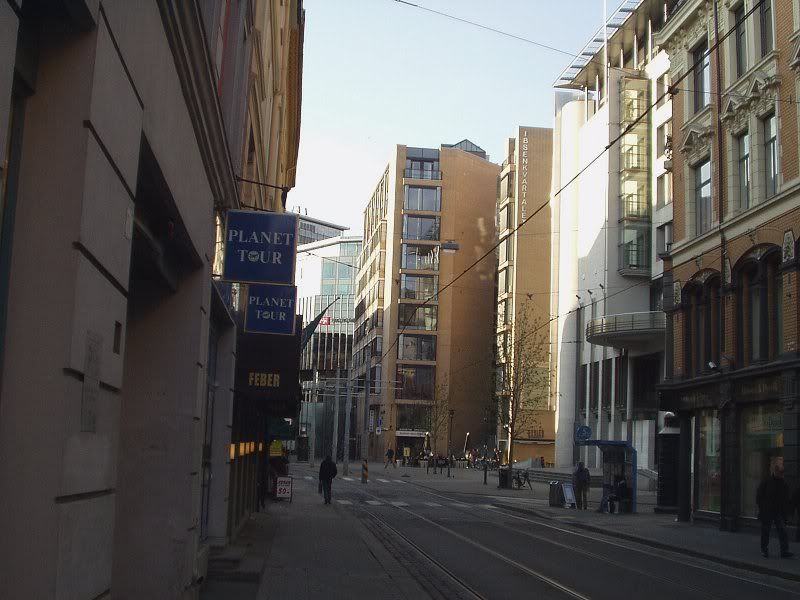 Final shot before going down to the metro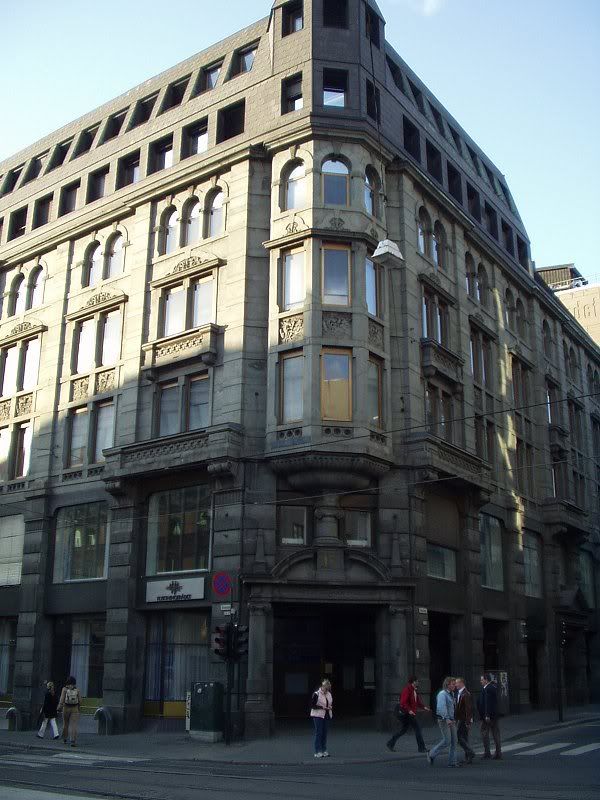 The construction photos from my trip can be seen
here