Discussion Starter
·
#1
·
Spent last weekend in Hong Kong 2/5-6/5.. Had one great day weather wise and that was the day i went up the ICC.. It takes you to the 100th floor, or 393 metres. And that's not the top with more floors above for the Ritz Carlton. It was about $25 to go up and the ticket was valid for 4 days. I stayed at the Sheraton. Great views.. I also went up the IFC on Hong Kong Island which was free. You go to the ground floor, show some ID and up you go to the 55th floor to the offices of the Hong Kong Monetary Authority. While you get great views of the Island, you cant see across to Kowloon. There was quite a bit of construction going on. And just below the ICC they are building a new train terminal for the high speed links to China. Anyway some photos..
View from IFC..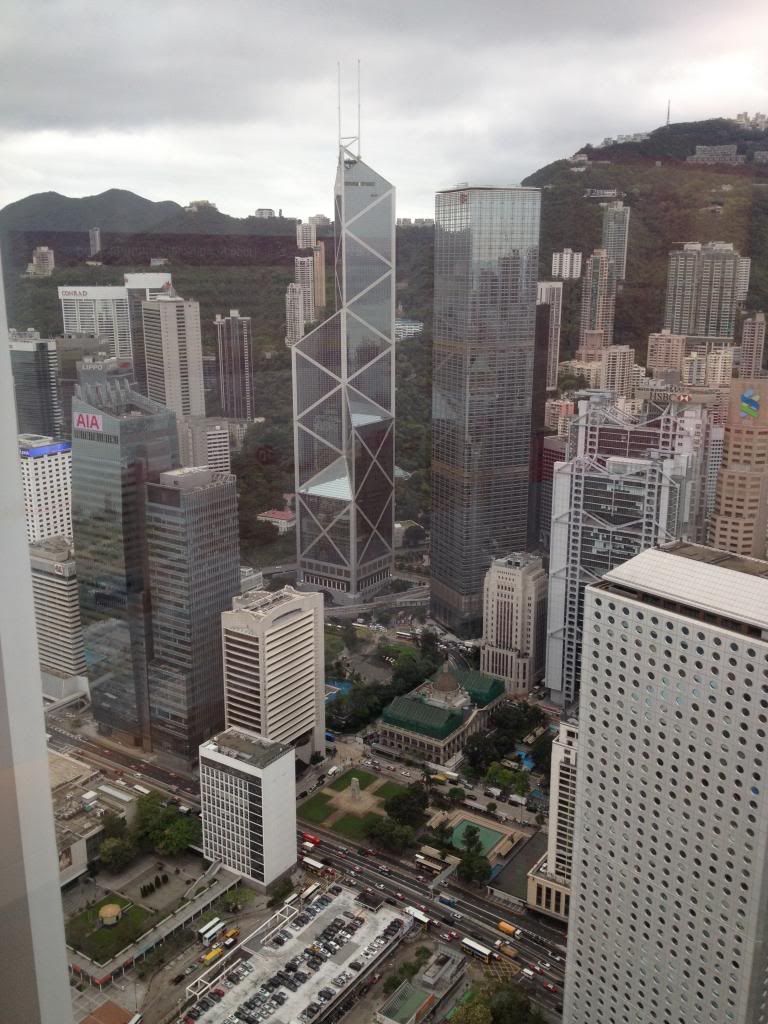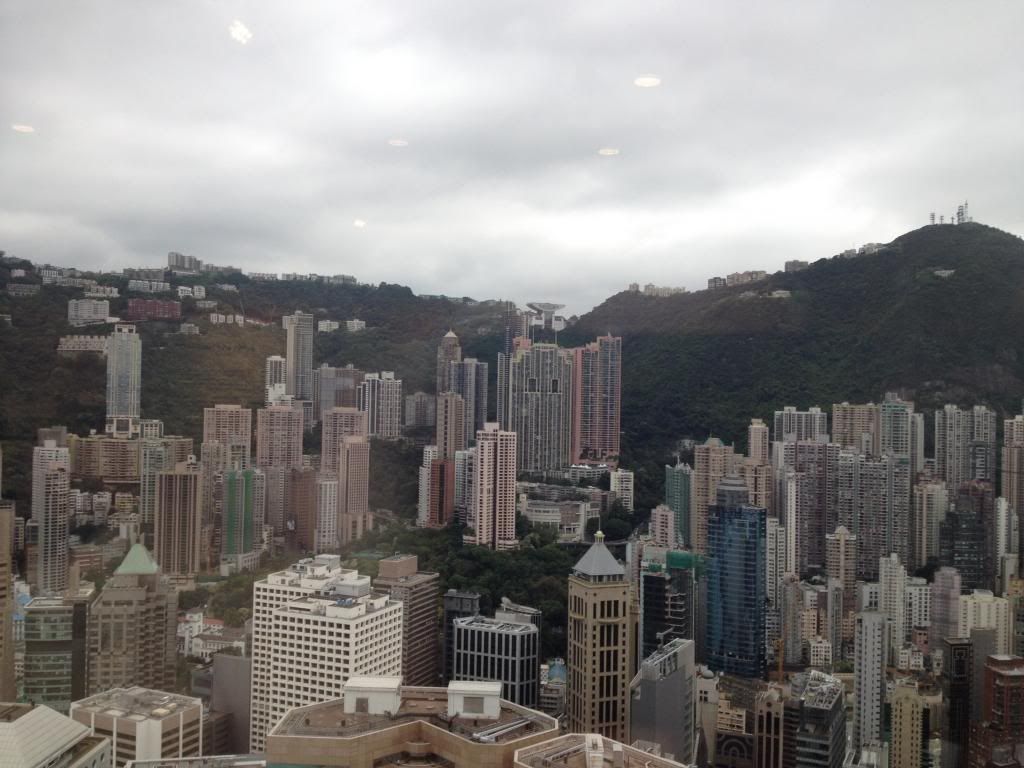 Big job on Kowloon waterfront. That's the Intercontinental behind.. 4 Cranes which were numbered 1, 2, 6 & 7.. So still to come 3, 4 & %.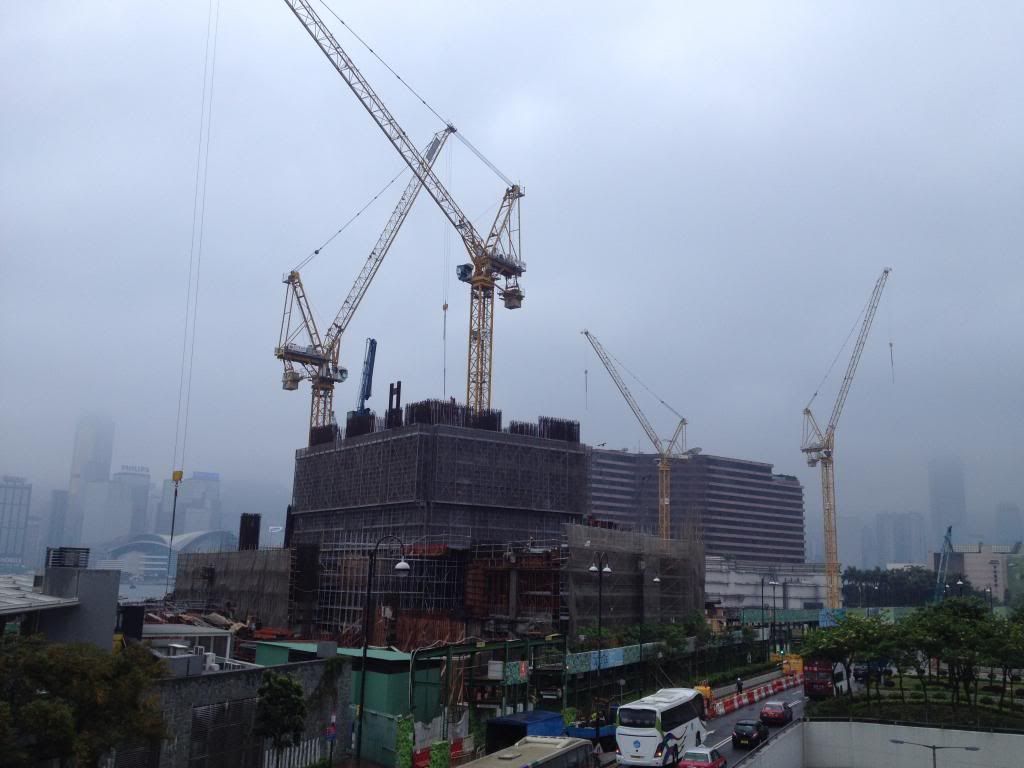 Looking up from SKY-100 at ICC to Ritz Carlton.
They might need to update this..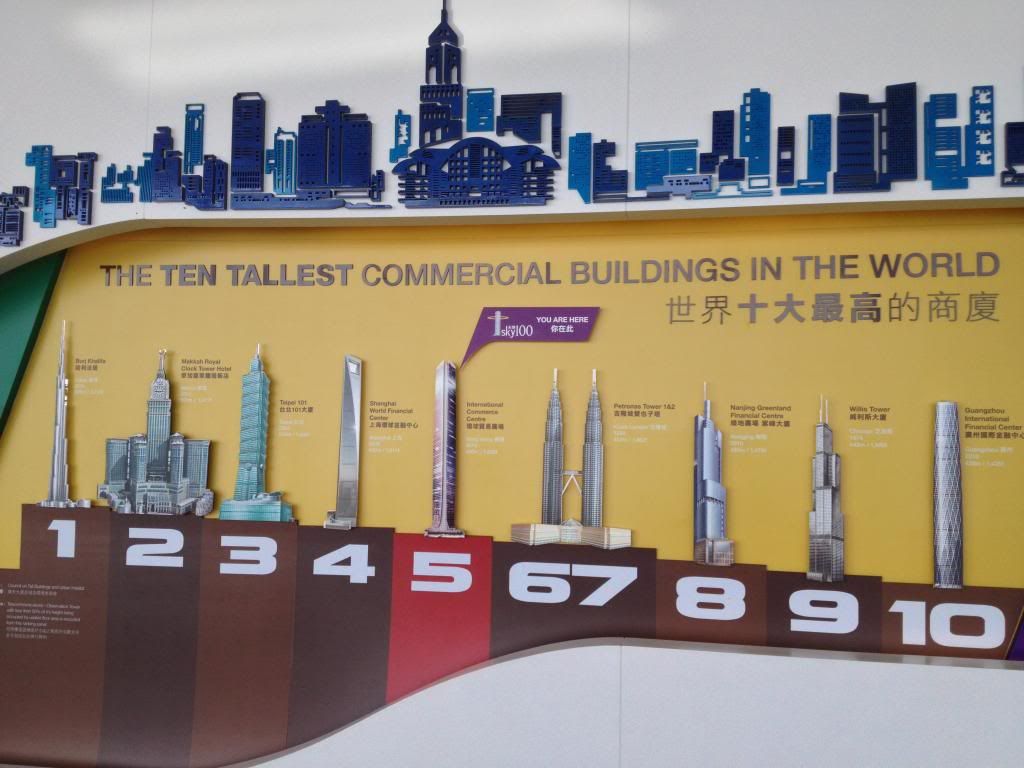 The small hill in the middle use to have the chequerboard for Kai Tak on it.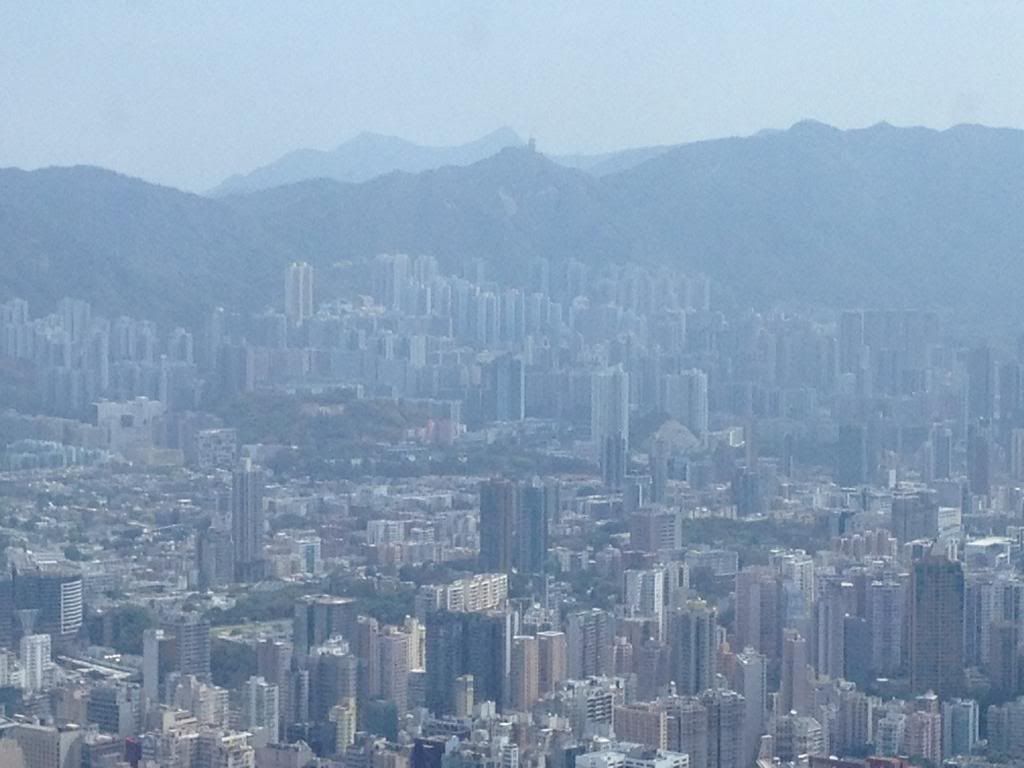 Looking down to the W hotel..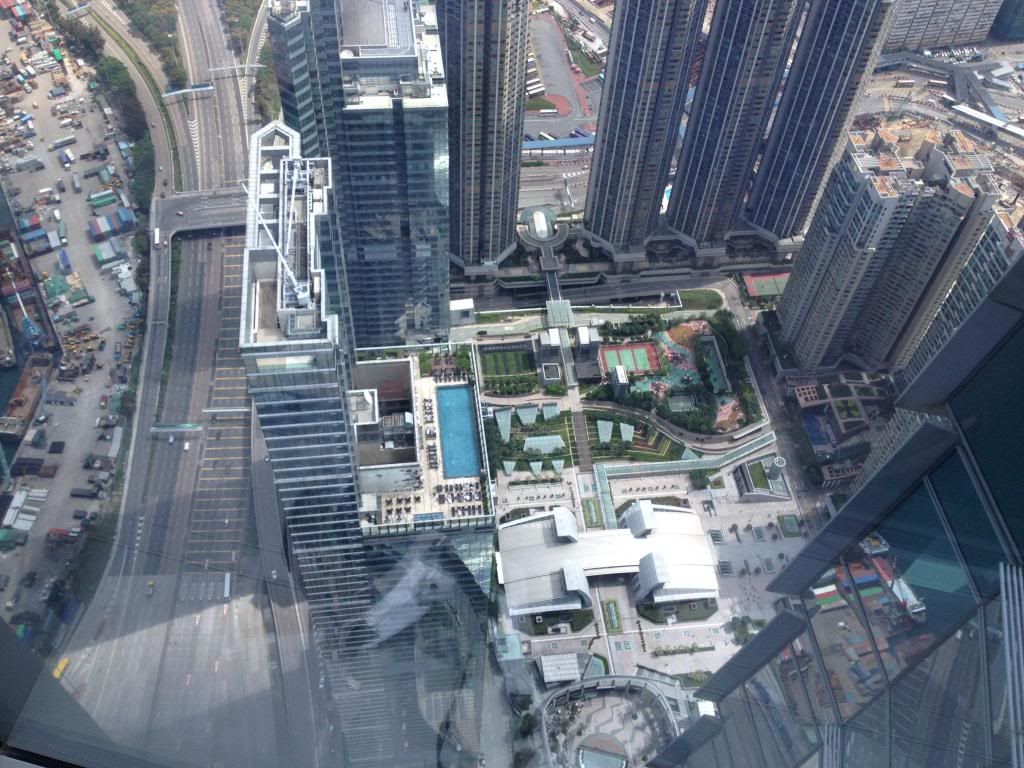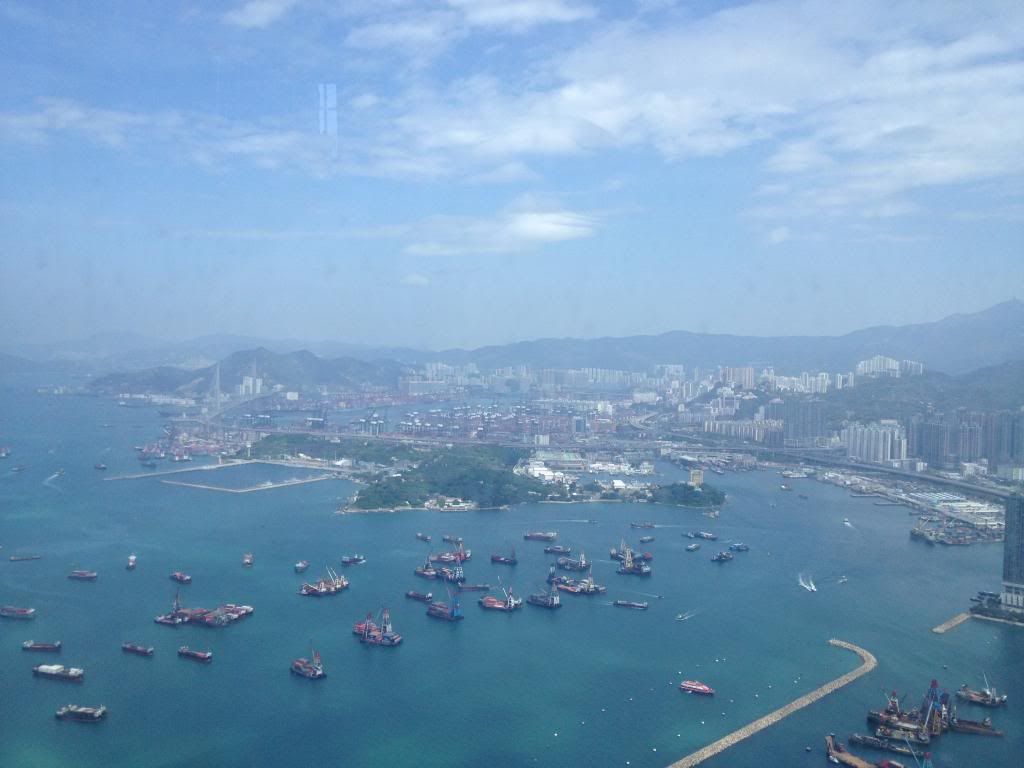 Across to Hong Kong Island from Sky-100.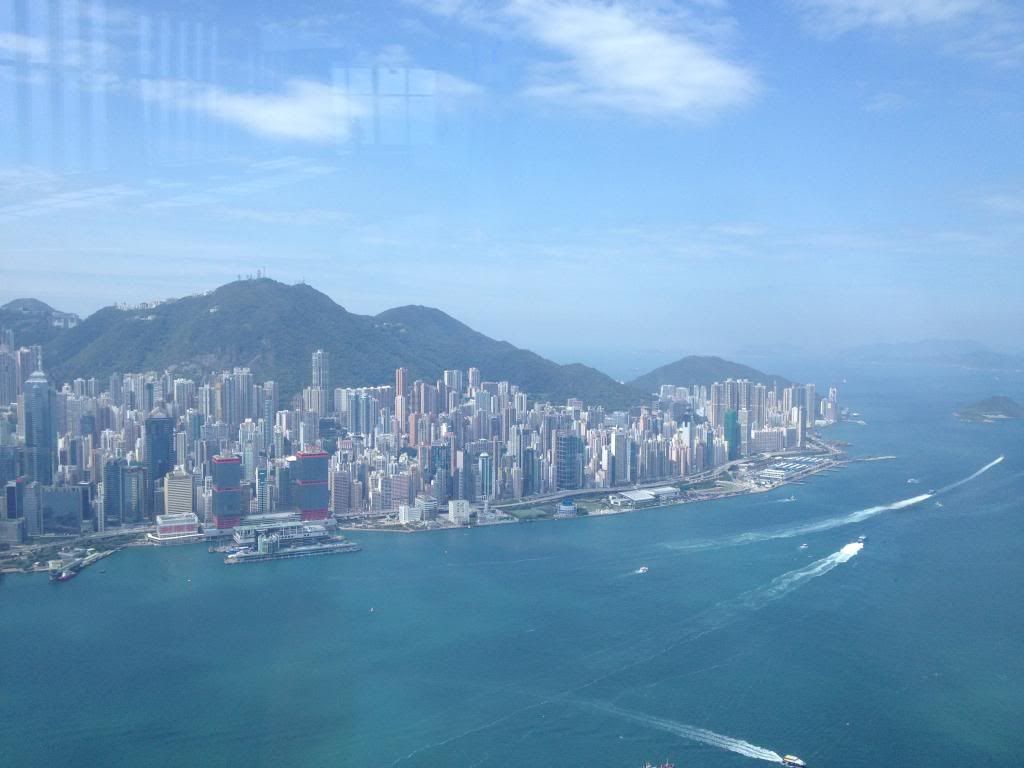 Sky 100 opened at 10.. a big crowd..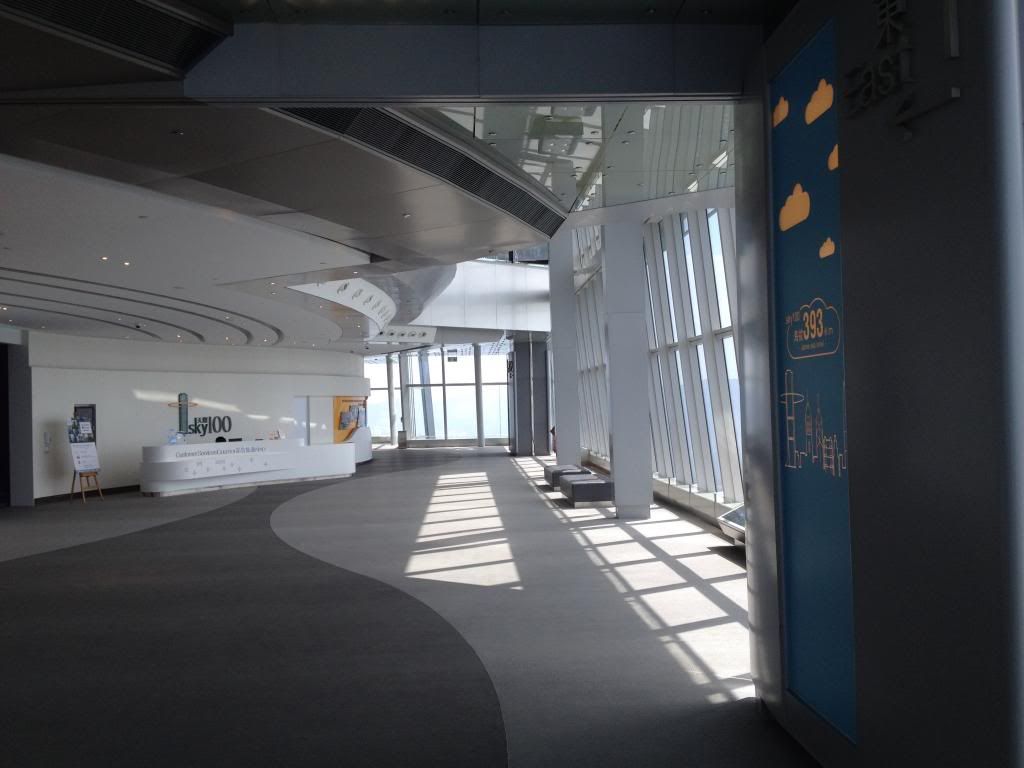 Looking across Kowloon. You can see the old Kai Tak Airport which is now a shipping (cruise) terminal.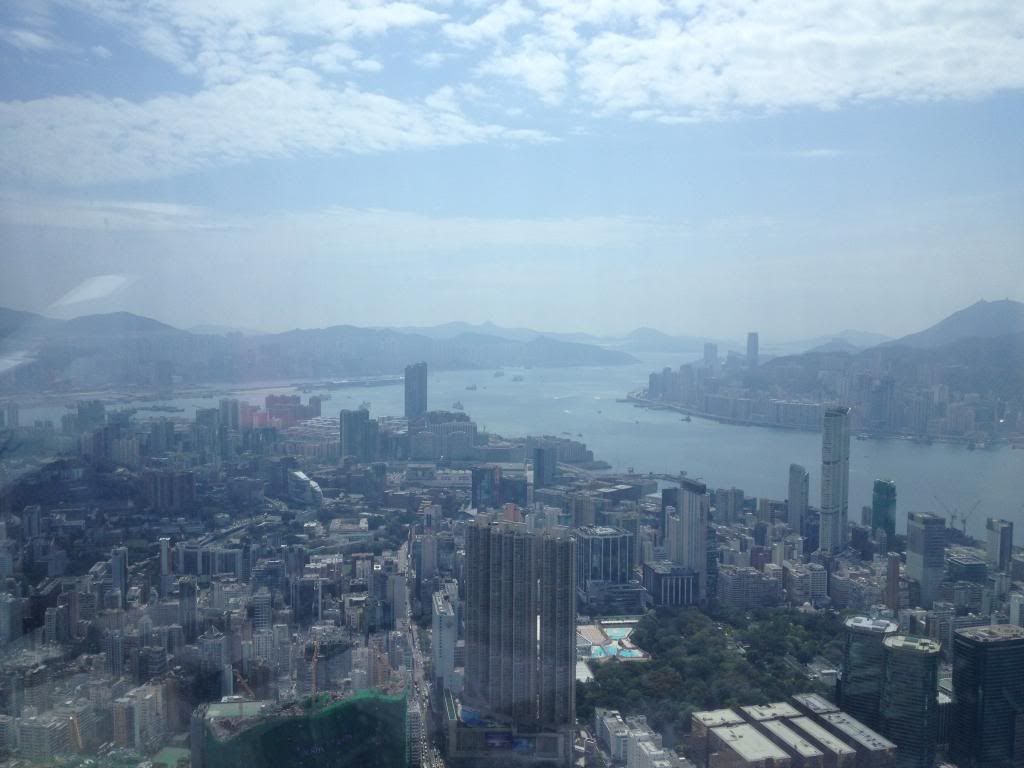 The IFC..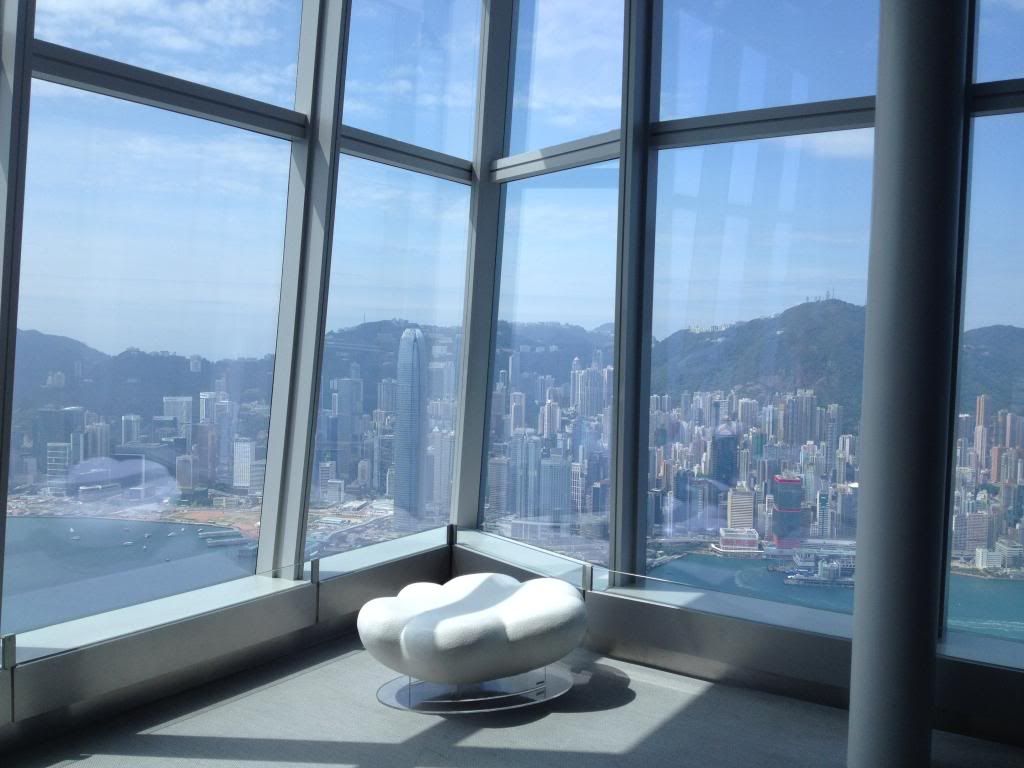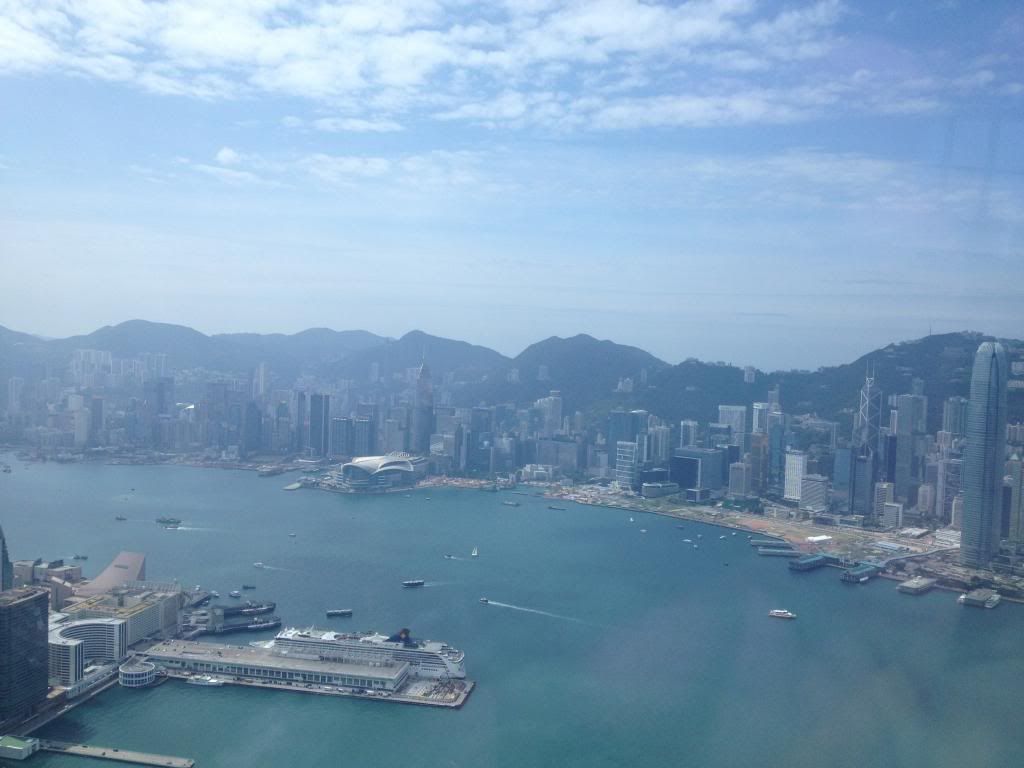 Kowloon and new train terminal bottom left.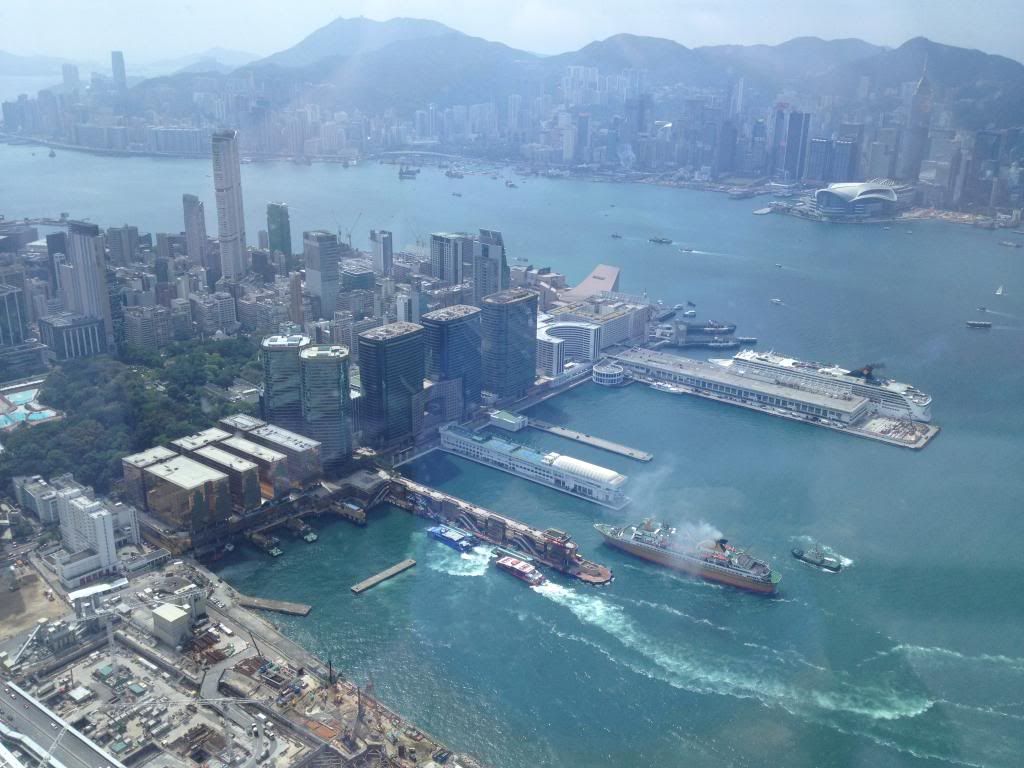 Looking up from shopping centre..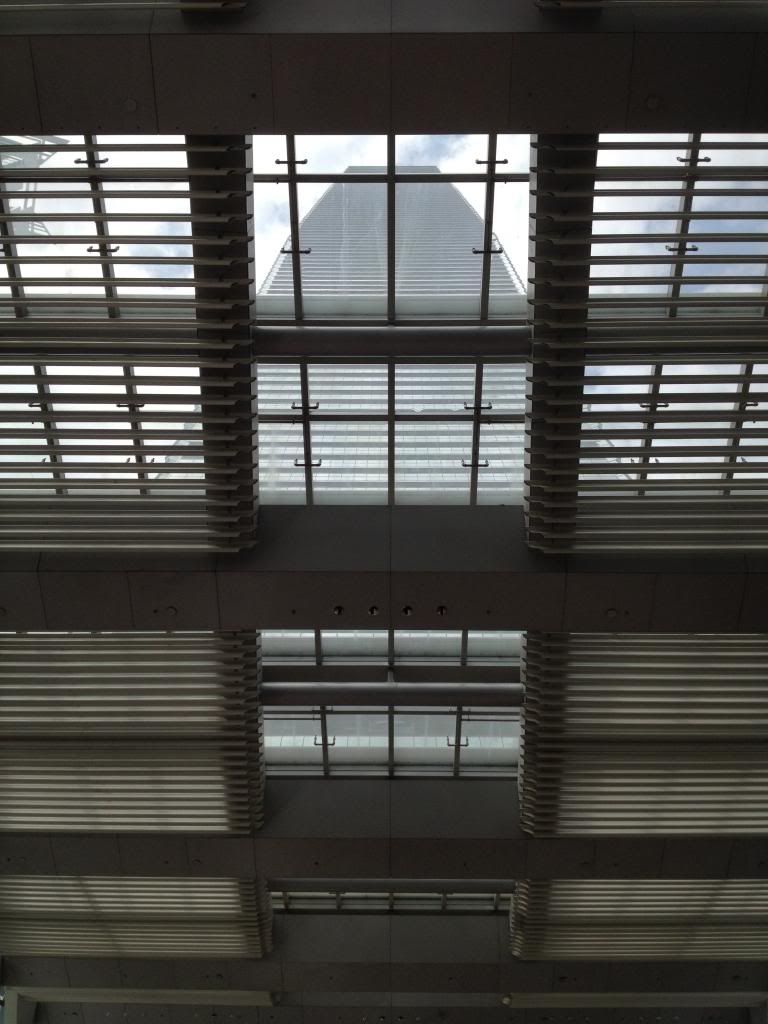 Next to the ICC..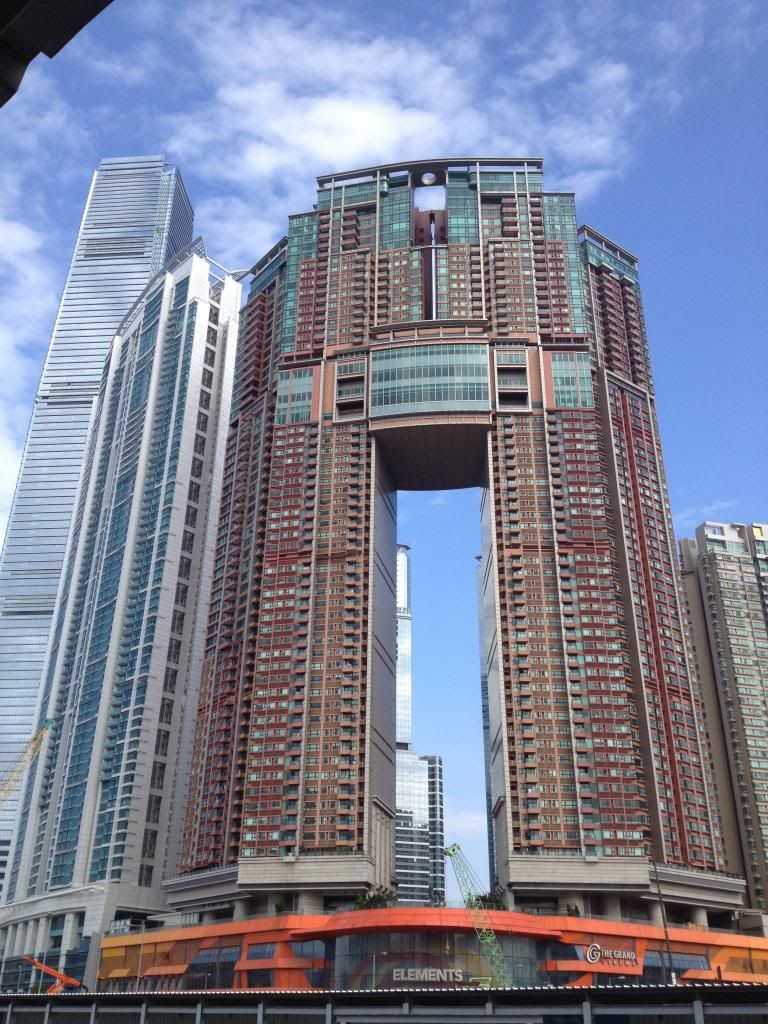 From the Star Ferry...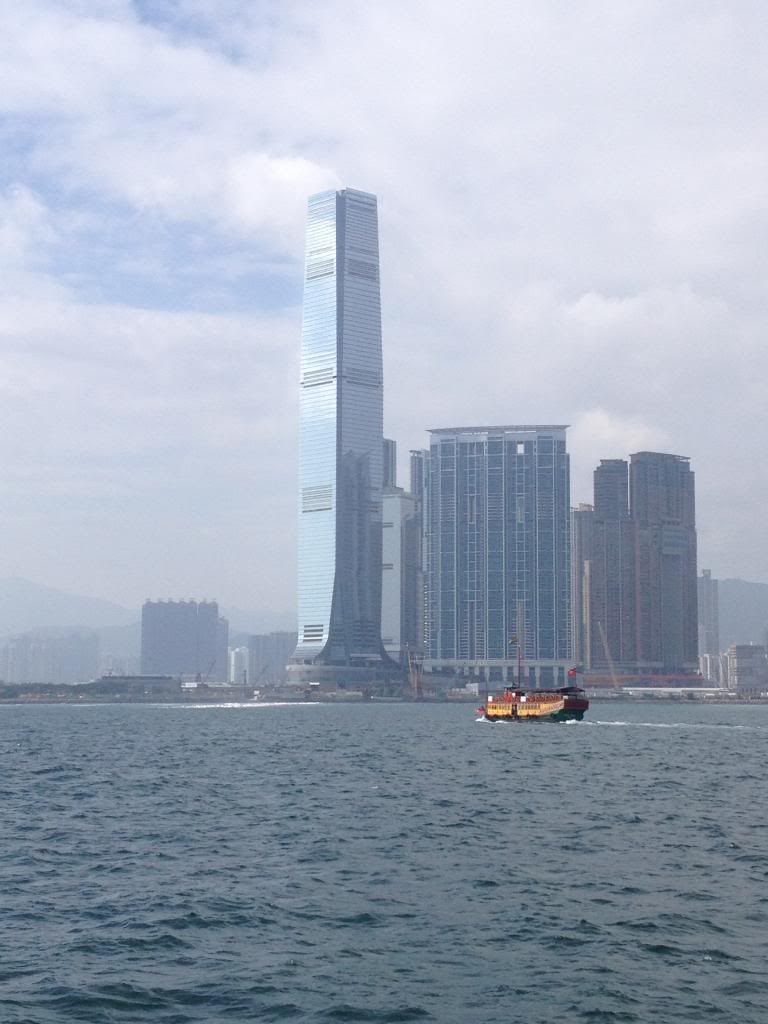 From the cable car on Lantau.. A new road from the airport to the mainland.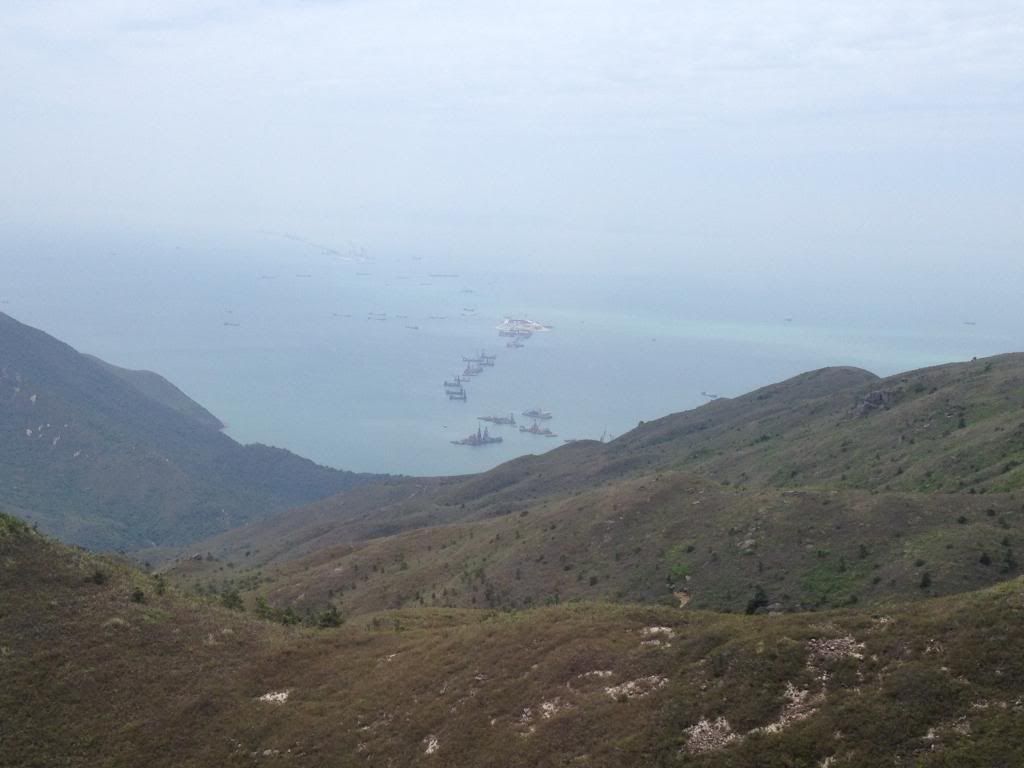 And you get great views of the airport from cable car.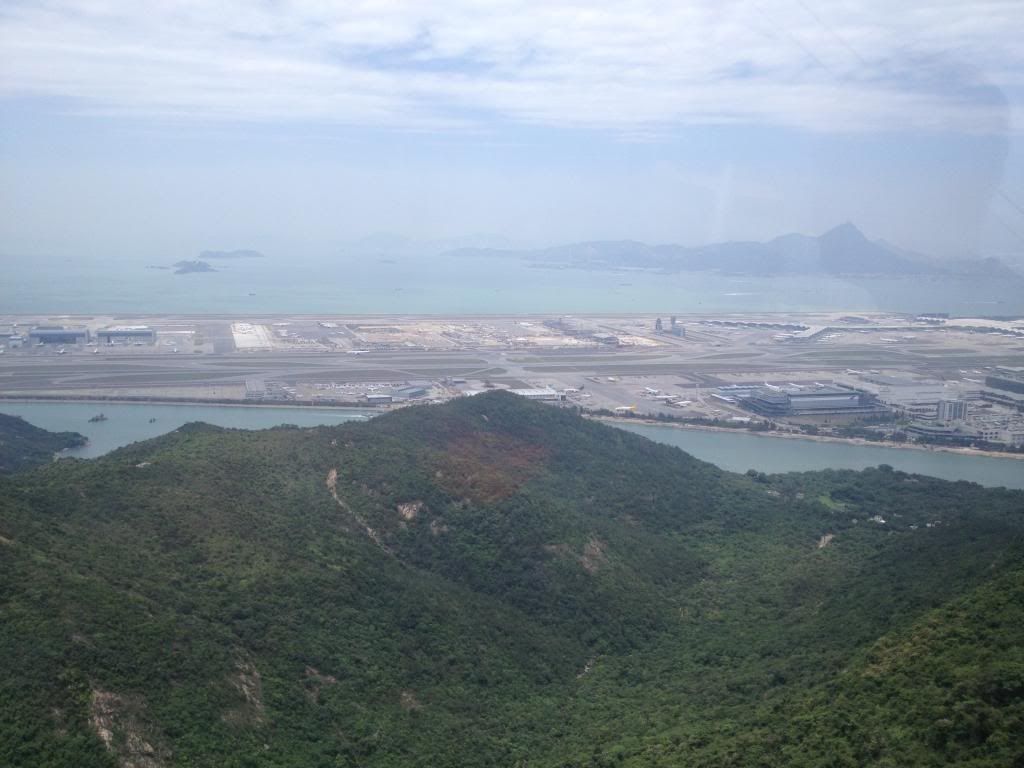 I was last in Hong Kong in 1998.. This was mostly water.. Its next to the ICC.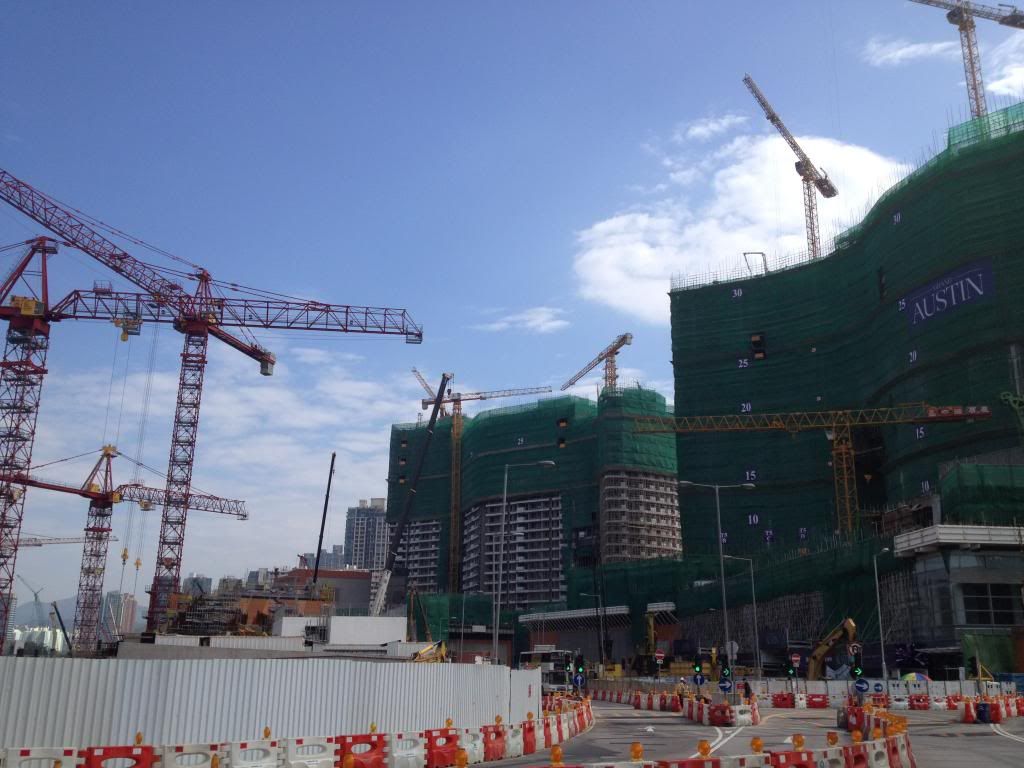 My view from the Sheraton.