There are other wonderful colonial cities on the state called Minas Gerais in Brazil : the nicest are Tiradentes, Diamantina and Ouro Preto but Minas Gerais has the famous Basílica de Bom Jesus de Matosinhos in Congonhas that is World Heritage by UNESCO too . It is interesting to visit too Mariana, São João del Rey, Serro, Caraça etc . I show you a map of the old Royal Road Route:
www.descubraminas.com.br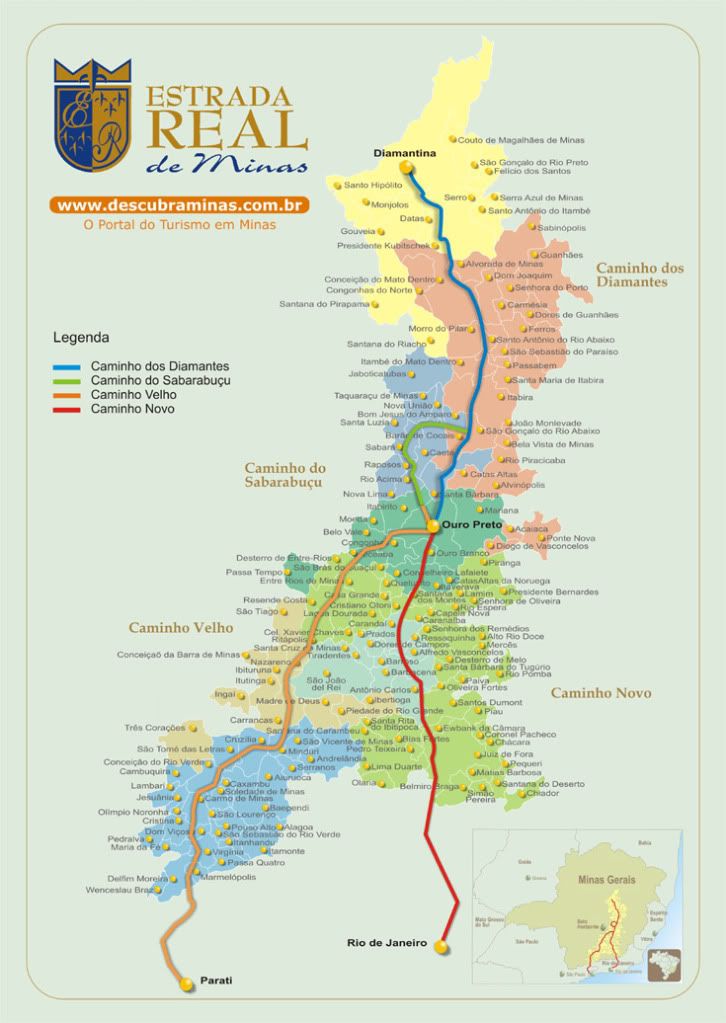 Minas Gerais has too spa tows wity mineral waters fountains, many caves with prehistoric pictures and where they found the bones of the oldest men of Americas and many iced era fossiles and dinossaurs too. Some parks and museums will be built now to show them and there are other that already exist.