Aintree
has hosted the F1 British Grand Prix five times: 1955, 1957, 1959, 1961 and 1962. 11 non-championship Formula 1 races, known as the Aintree 200, with the last run in 1964. Stirling Moss won his first British F1 at Aintree and was also the first British driver to win a British F1 in a British car a few years later. 150,000 attended one race there.
F1 racing was stopped there because the course was changing owners and the future not certain. The track is largely still there and still used.
The top-class spectator facilities now far outstrip any British motor course.
Liverpool is far superior than Donnington or Silverstone for transport access and hotels being a World Heritage Site tourist city in most of the city centre. Cruise liners regularly visit the city during the summer months. Liners could acts as hotels for F1 races if need be. Cars will not be allowed near Donnington and access is only via the local small rail station. Car parking is no problem at Aintree.
Aintree hosts the world biggest horse race each year catering for massive crowds – they know how to handle it. The course has its own rapid-transit Merseyrail tube station with direct connection to mainline Lime St station which is two hours from London by Virgin trains. There are two motorways adjacent to the course and two into the city. An international airport is near with frequent flights to all major European cities, and also a smaller airport near for the event & owners helicopters.
This is a clear lost opportunity for Liverpool, Britain and F1. The city has image world-wide, especially sporting linked. The city hosts huge football games (semi-final of a world cup was staged in the city) and international golf events at Hoylake and Birkdale (many Golf open tournaments of all descriptions). Two large stadia are to be built in the city. Large sporting events is something common to the city. Upgrading the track and install pits is something that would take little or time money to get to full F1 standards and British F1 history rekindled.
Why isn't the city of Liverpool council, Sefton Council, the Jockey Club and Ecclestones talking. The course could be ready in months.
Aintree is the ideal venue for the European F1 if an annual event. Germany got it every year.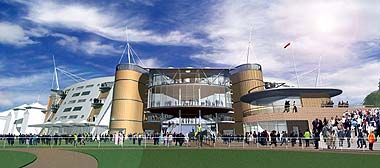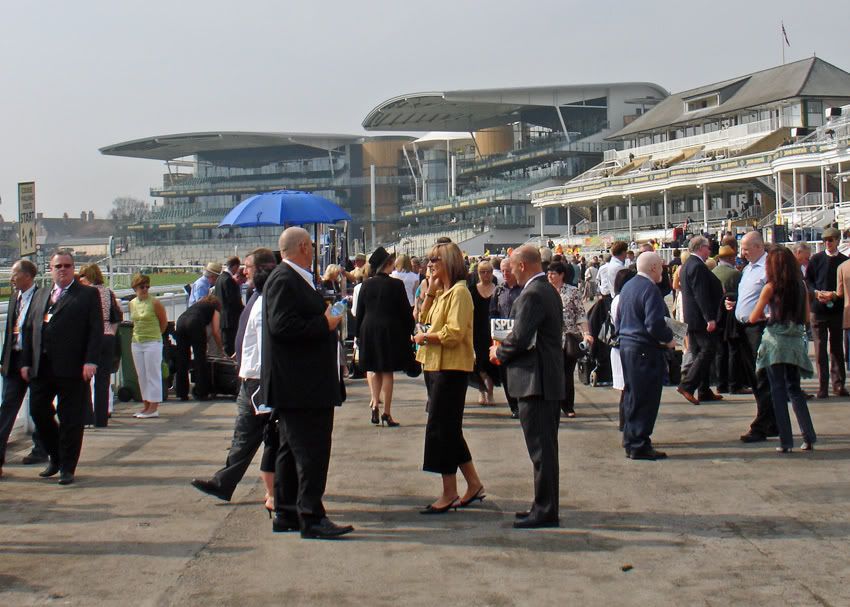 Start of the 1961 British Grand Prix at Aintree won by Count Wolfgang von Trips - Ferrari 156. The 3rd Ferrari, white helmet far right.
Fangio and Stirling Moss discuss tactics before the start of the 1955 Grand Prix. Manager Alfred Neubauer organising the Mercedes mechanics.