Beautiful Algeria
Algeria (Formal Arabic: الجزائر, al-Jazā'ir; Berber: Dzayer; French: Algérie), officially the People's Democratic Republic of Algeria, is a country located in North Africa. It is the largest country on the Mediterranean sea, the second largest on the African continent[3] and the eleventh-largest country in the world in terms of land area.[5] It is bordered by Tunisia in the northeast, Libya in the east, Niger in the southeast, Mali and Mauritania in the southwest, a few kilometers of the Moroccan-controlled Western Sahara in the southwest, Morocco in the west and northwest, and the Mediterranean Sea in the north. Its size is almost 2,400,000 km2 with an estimated population near to 35,000,000. The capital of Algeria is Algiers.
Algeria is a member of the United Nations, African Union, OPEC and the Arab League. It also contributed towards the creation of the Maghreb Union.
Capital
(and largest city) Algiers
[show location on an interactive map] 36°42′N 3°13′E / 36.7°N 3.217°E / 36.7; 3.217
Official languages Arabic
Recognised regional languages Tamazight (National languages)
French is very widely spoken but not recognized.
Demonym Algerian
Government Semi-presidential republic
- President Abdelaziz Bouteflika
- Prime Minister Ahmed Ouyahia
Establishment
- Hammadid dynasty from 1014
- Ottoman rule from 1516
- French rule from 1830
- Independence from France 5 July 1962
Area
- Total 2,381,741 km2 (11th)
919,595 sq mi
- Water (%) negligible
Population
- 2008 estimate 33,769,669[3] (35th)
- 1998 census 29,100,867
- Density 14/km2 (196th)
36/sq mi
GDP (PPP) 2008 estimate
- Total $233.098 billion[4] (38th)
- Per capita $6,698[4] (88th)
GDP (nominal) 2008 estimate
- Total $159.669 billion[4] (48th)
- Per capita $4,588[4] (84th)
Gini (1995) 35.3 (medium)
HDI (2007) ▲ 0.733 (medium) (104th)
Currency Algerian dinar (DZD)
Time zone CET (UTC+1)
Drives on the right
Internet TLD .dz
Calling code 213
ENJOY LIFE IN ALGERIA !​
The wilaya of Tipaza :
Timgad: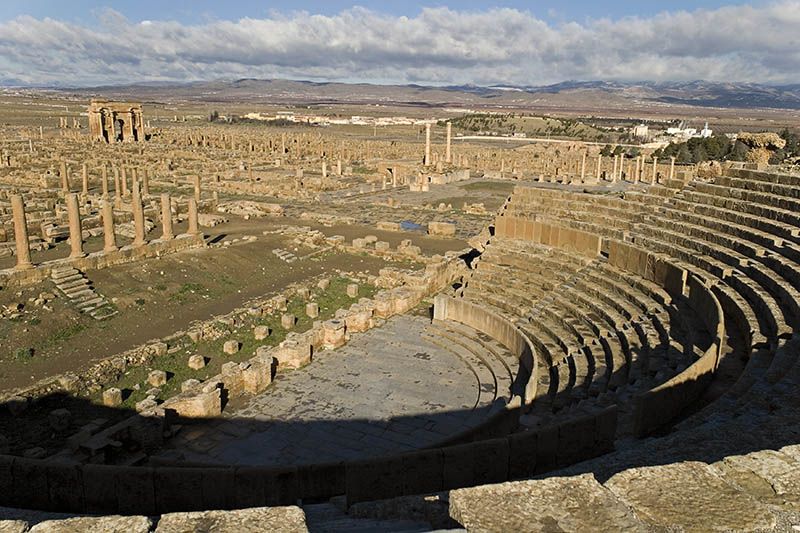 Djemila :
Oran:
Algiers: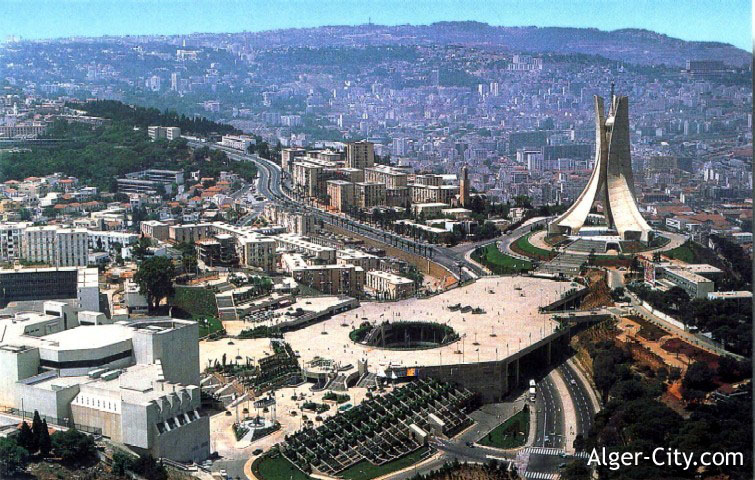 Constantine :