Discussion Starter
·
#1
·
I don't know where to post it, but I think this one deserves one of it's own in this forum (Negev)
EN-
There is really no special name for this project yet..
Anywas, the project is located in the center of the 5 quarter in Ashdod - Rova 5 ( ה - Hei ). 6 - 30 fl towers. 2 pairs are connected with a base, another has one of it's own. The project takes notice of the shortage of appartments for young couples, and just the young (still single) - something that I liked about it the most.
The plan also includes destroying the schools, and replacing them with a new one with multipurpose.
=================
HE-
אין עוד שם לפרוייקט הזה בנתיים
בכל מקרה, הפרוייקט ממוקם ברובע ה' באשדוד. 6 מגדלים בני 30 קומות על אחד. 2 זוגות מחוברים עם בסיס משותף, ואחד עם בסיס משלו. הפרוייקט מתייחס לבעיית הדיור של הזוגות הצעירים והרווקים (הוא נראה לי הראשון באשדוד בשנים האחרונות שמכליל דירות 2 חדרים בתמהיל) מה שהכי אהבתי בו.
התוכנית גם כוללת להרוס את הבית ספר והמתנס ולהחליף אותם בבניין אחד עם רב תכלית.
I don't know about you, but I think this is like heaven
http://yashfe.net/images/pinoui-binoui/pinoui-binoui.pdf
(more detailed explanation (in Hebrew))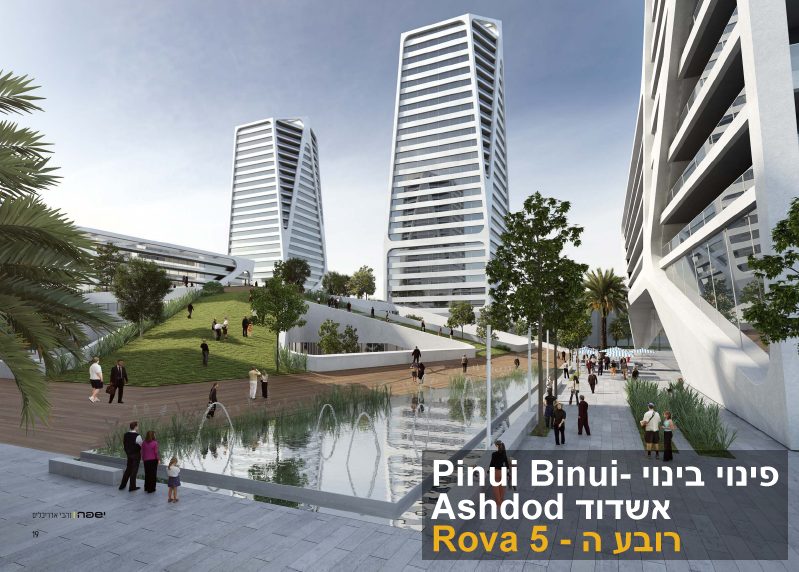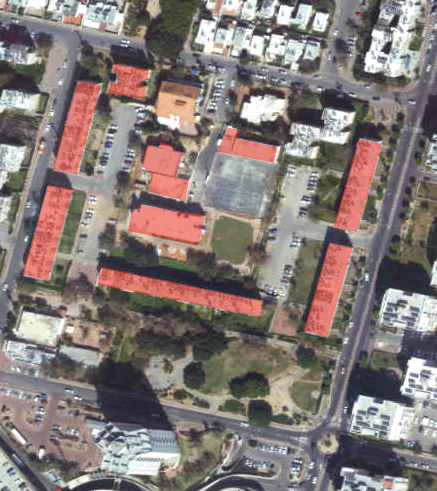 The existing buildings, 70's worker housing.
המצב הקיים, שיכון עובדים משנות ה70