Planetarium proposal calls for $240 million, 47-story tower near Capitol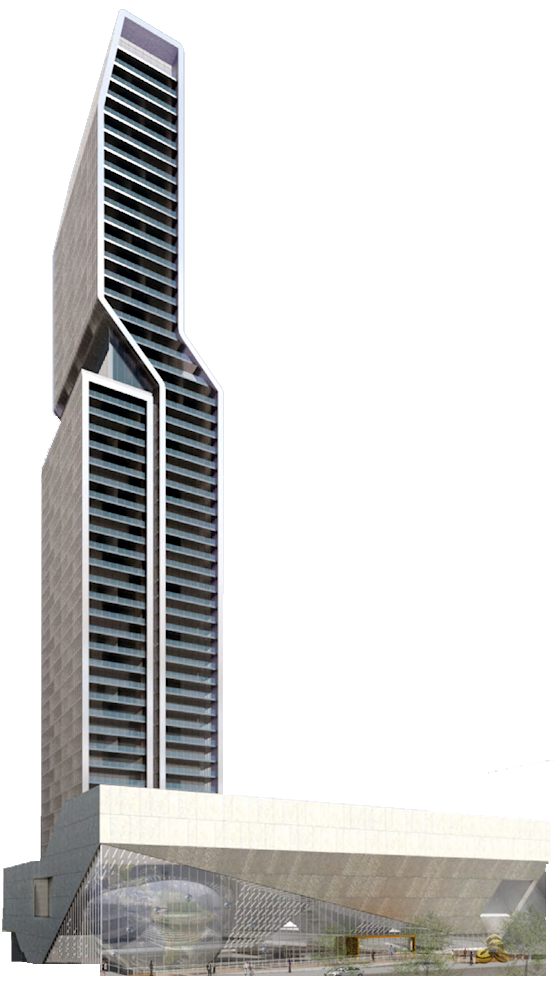 By Gary Dinges AMERICAN-STATESMAN STAFF

Published: 8:19 p.m. Sunday, May 27, 2012

A local nonprofit group, with help from a big-name developer with projects across the globe, is shooting for the stars, pitching plans for a $240 million, 47-story tower near the Texas Capitol that would include a planetarium, science museum and technology center.

It would also be home to a mix of shops, restaurants and residences, plus more than 1,000 underground parking spaces.

Some funding is already lined up, developers said, but more will be needed to complete the project.

The site being considered for the 801,800-square-foot building —which if built as planned would be second only to the 56-story Austonian in the city's skyline — is a state-owned parking lot at North Congress Avenue and Martin Luther King Jr. Boulevard.

Plans call for work to start as soon as late 2014, with completion expected in late 2016.

Developer KUD International, which has offices in Long Beach, Calif.; Orlando, Fla.; and New York, and Austin Planetarium, a group founded almost a decade ago as Friends of the Austin Planetarium, predict the project will attract more than 600,000 visitors each year with an estimated annual economic impact of $60 million.

Almost 700 full- and part-time jobs would be created by the project, they say.

"It's highly unusual what we're doing," Torvald Hessel, executive director of Austin Planetarium, told the American-Statesman. "Usually a planetarium is a city or a university project, but this is truly a grass-roots group of people saying, 'We want this.' "

Austin Planetarium and KUD have made a proposal for a ground lease for the lot near the Bullock Texas State History Museum and the Blanton Museum of Art, Hessel said, and the offer is being evaluated by the Texas Facilities Commission.

Although the group has looked at other sites, Hessel said, its focus right now is exclusively on the state lot.
http://www.statesman.com/business/r...l-calls-for-240-million-47-story-2378684.html