AUSTRALIA AND NEW ZEALAND
Australia and New Zealand
are two neighbouring countries located in the
Pacific Ocean
. With similar cultures and an almost identical way of life, inhabitants of AUS and NZ get the best of both worlds with isolated wilderness and bustling and lively cities: the largest city being
Sydney
, located in the Australian state of
New South Wales
. Sydney has a population of almost 5 million people and is situated on one of the world's most picturesque, renowned natural harbours. New Zealand's largest city,
Auckland
, is located on the beautiful Manukau Harbour.
Australia is the world's sixth-largest country by total area. Geographically, New Zealand comprises of two land masses: the North and South Island and many smaller islands. The former South Island being the most populous, with a flat or hilly terrain and the North being mostly mountainous. Its landscape and geographic shape is comparable to Japan. Both countries abound in stunning natural beauty which attracts tourists from all over the globe.
Australia - a very densely populated country - has a population of 23 million people while the much less populated New Zealand has little over 4 million.
Polynesians settled New Zealand in 1250–1300 CE and developed a distinctive Māori culture, and Europeans first made contact in 1642 CE. In 1840 the British and Māori signed a treaty making New Zealand a colony of the British Empire. Immigrant numbers increased sharply and conflicts escalated into the New Zealand Wars, which resulted in much Māori land being confiscated in the mid North Island. Economic depressions were followed by periods of political reform, with women gaining the vote during the 1890s, and a welfare state being established from the 1930s. After World War II, New Zealand joined Australia and the United States in the ANZUS security treaty, although the United States later, until 2010, suspended the treaty after New Zealand banned nuclear weapons. New Zealand is part of the intelligence sharing among the Anglosphere countries, the UKUSA Agreement.
Australia was inhabited by indigenous Australians, known as Aborigines, who belonged to one or more of roughly 250 language groups. After discovery by Dutch explorers in 1606, Australia's eastern half was claimed by Great Britain in 1770 and settled through penal transportation to the colony of New South Wales from 26 January 1788. The population grew steadily in subsequent decades; the continent was explored and an additional five self-governing Crown Colonies were established. On 1 January 1901, the six colonies federated, forming the Commonwealth of Australia.
Not only do both Australia and New Zealand offer some of the most beautiful landscapes in the world, but the inhabitants also enjoy the world's best quality of living, with flourishing economies, great education, sophisticated cultures and endless sunshine, making them two of the most desirable locations in the world.
Hill Inlet - July 2012 - Explored
by
nauticalnancy - Enjoying the Whitsunday Islands
, on Flickr
Boats and buildings 2
by
Roving I
, on Flickr
After The Storm - Gold Coast from Burleigh Heads, Queensland.
by
[ Kane ]
, on Flickr
Queenstown at night
by
Kenny Muir
, on Flickr
[email protected]

buller
by
katunX™
, on Flickr
The Great Dividing Range
by
thescatteredimage
, on Flickr
Lupin Delight
by
Chris Gin
, on Flickr
Cotton candy clouds
by
Bubonocele
, on Flickr
White balance sunset
by
Marty Pouwelse
, on Flickr
Mother
by
Dai Rui
, on Flickr
AU_Uluru_06
by
cheryl strahl
, on Flickr
collins street
by
tbeechey
, on Flickr
Australia Day
by
WilliamBullimore
, on Flickr
Port Gregory - Pink lake
by
Tatiana Calderon
, on Flickr
Collins Street, corner Queen Street
by
Gruntfuttock
, on Flickr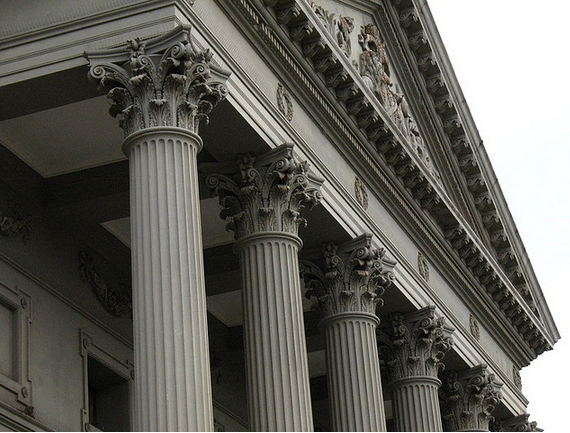 Collins Street, corner Queen Street
by
Gruntfuttock
, on Flickr
Pinky_Blues
by
Beetwo77
, on Flickr
Kelso_Sunset
by
Beetwo77
, on Flickr
Christchurch Cathedral
by
mommyster
, on Flickr
Flower Seller
by
martyr_67
, on Flickr
Sheep Resting Upon the Rolling Hillside, Kaikura, South Island, New Zealand
by
djandyw
, on Flickr
Shakespear Park, Whangaparaoa, NZ
by
Lynne Karen
, on Flickr
Mount Cook and Lake Pukaki, New Zealand
by
Christopher Chan
, on Flickr
Mount Cook New Zealand
by
chobecajero
, on Flickr
Arrowtown, New Zealand
by
tigge_nz
, on Flickr
Small coral reef island 15 miles from Port Douglas coast, Great Barrier Reef, Australia. Great diving trip. National Geographic worthy.
by
DJHphotos*
, on Flickr
Teardrop Butterflyfish
by
Jaybre
, on Flickr
Church_of_the_Good_Shepherd_Lake_Tekapo_Near_Christchurch_New_Zealand
by
esporlasf
, on Flickr
Sydney Harbour Bridge Climb, Australia
by
Yuppiesonfoot
, on Flickr​