It's surprising that, in this OZScrapers Subforum, I have looked so far back, and as yet, haven't found even a quiescent thread relating to rail freight: yet, as the cost of oil increases, this will probably make or break us: anyway, to kick this thread off, here's a few photos and reflections from the west side of Melbourne, Sunday 8th of June: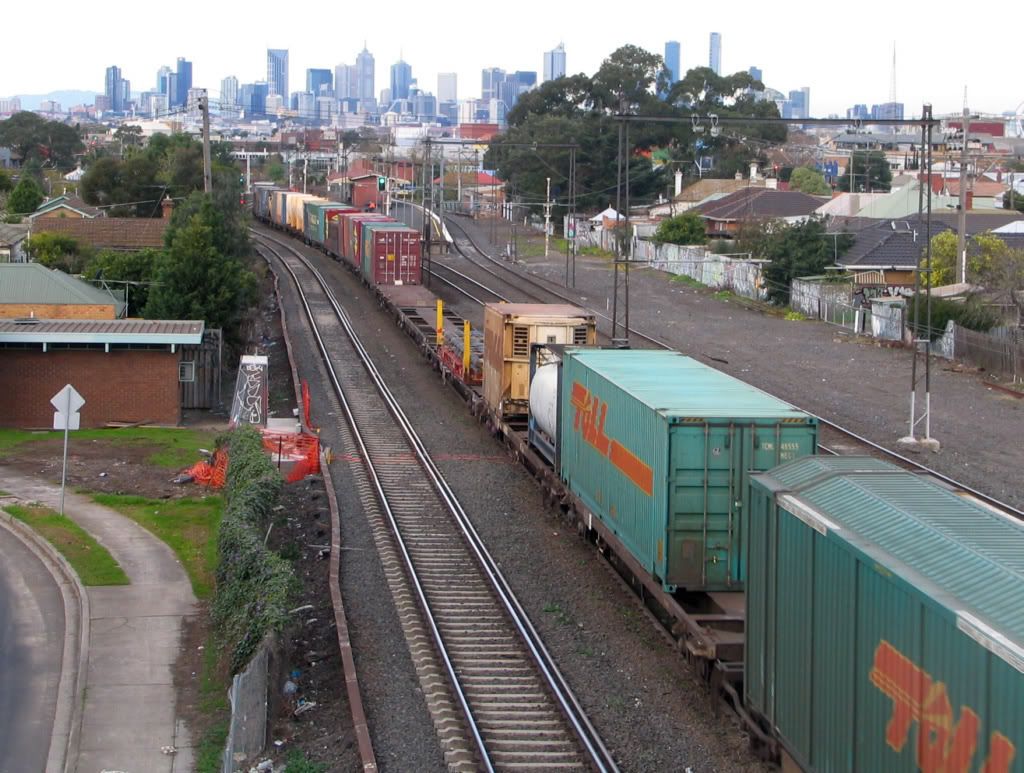 The Queen has her birthday on many days (I guess she gets more presents that way), but in Victoria, we are celebrating today the Queen's birthday, and have proclaimed a public holiday for the occasion. Hence, I was rather surprised to see the train above, pulling out of Melbourne, late on a Sunday afternoon in the middle of a long weekend, and there was more of it: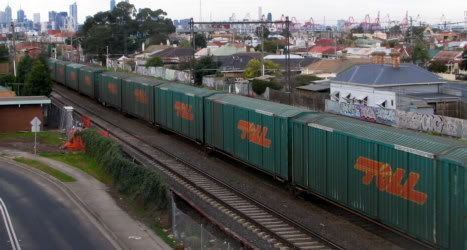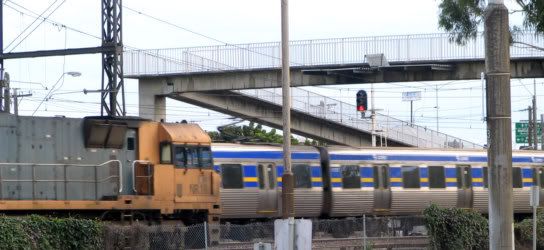 I post this here for those who never see a freight train: all part of the same train; they're very long these days. The first two photos were taken from the bridge in the third photo: and I didn't run..
The discerning viewer will note that the track on the left in the first image has, not two, but three rails. This is because Australians couldn't agree on their rail-gauges. At West Footscray, 200m or so west of the previous photos, this out-of-focus image never-the-less explains it all: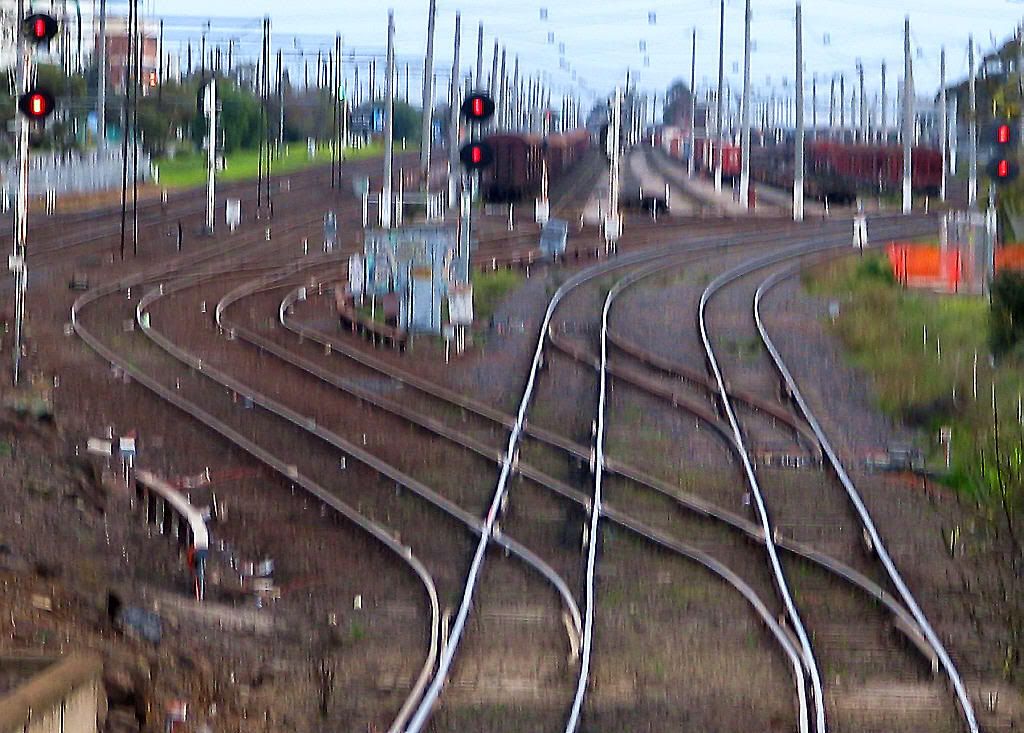 The broad gauge goes to the left; the standard gauge (national network) to the right. I guess you can see where most of the traffic goes as well.
From what I understand, 38% of container traffic in Australia is off-loaded at the Port of Melbourne: and 80% of the container traffic from Melbourne to Adelaide proceeds by rail. Anyway, it all comes through here.