Not sure if this article has made an appearance - found after taking pictures of County Hall on visit to Aykley Heads area of Durham City on 09/06/16 and a follow up search of the web
From Chronicle Live website on 07/07/15:-
Extracts
Council says five-year project will involve a new HQ in Durham city centre and other staff will go to bases in Crook, Seaham, Spennymoor and Meadowfield

Durham's County Hall is set to be bulldozed as regeneration chiefs aim to bring 6,000 private sector jobs to the city by transforming the prime location site into a business park.

The local authority says the major long-term project will cost an estimated £50m but will be a project transformative for the local economy and "life-changing for families across the county".

An insurance company and a medical supplies firm have already shown an interest in the soon-to-be-vacant Aykley Heads site, where the pioneering digital-only Atom Bank is to have its UK base.

As the authority braces itself for further cuts in this week's Budget, the huge sum set aside for the HQ rebuild will anger some, but the authority has insisted the bold move will safeguard and create thousands of high-quality jobs.

Councillor Neil Foster, cabinet member for economic regeneration, said: "We have an opportunity we should not miss to pave the way for the sort of investment which will be life-changing for families across the county.

"We desperately need more and higher paid jobs for residents and take the chance to reduce our own costs at the same time.

"Such a move would require considerable initial investment but the economic potential of the Aykley Heads site shouldn't be underestimated and to unlock this potential we must relocate."

Staff based at the 1960s office block, which is said to now be largely used for storage, will be relocated either to the new site or exisiting council bases in Spennymoor, Crook, Meadowfield and Seaham.
Full article on
http://www.chroniclelive.co.uk/news/north-east-news/durhams-county-hall-bulldozed-bid-9608402
Screen print of Google Maps image (from some time ago, no new Police HQ, south of former HQ) highlighted by myself, showing location of County Hall (with its car park areas) and surrounding area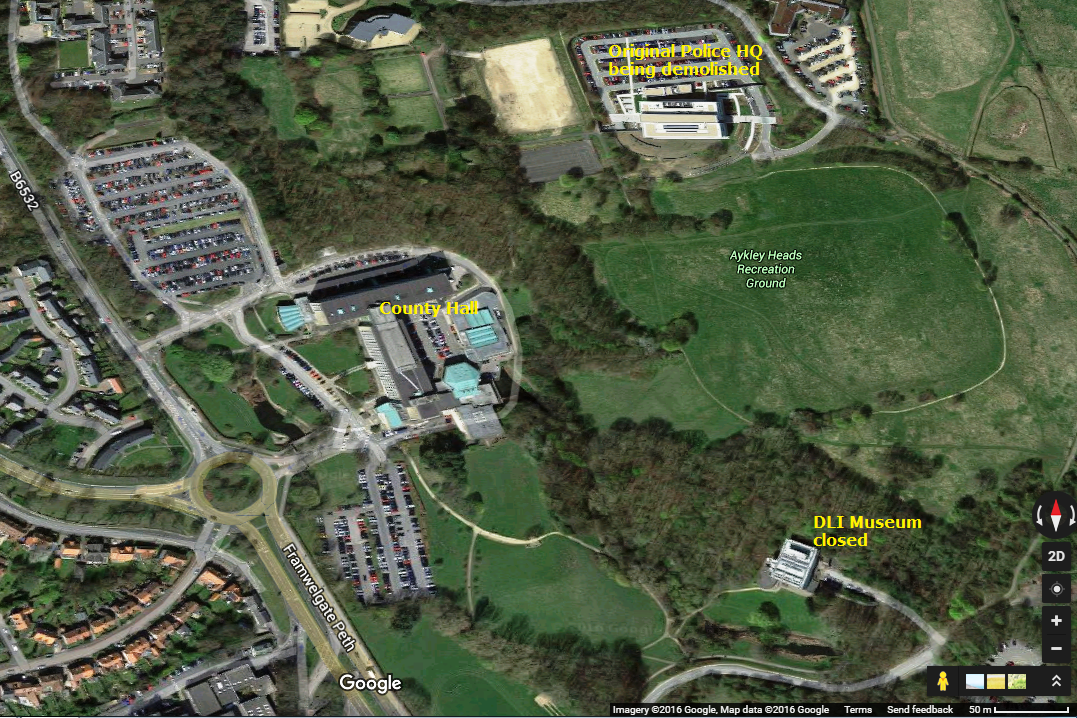 These pictures by myself from Thursday 09/06/16 approx 1245 to show some views of the front elevation of County Hall, Durham that was built "at a cost of £2.75m and was officially opened by the Duke of Edinburgh, on October 14 1963" - from Northern Echo article
http://www.thenorthernecho.co.uk/news/4536266.Listing_plea_for_County_Hall/
on 08/08/09 when there was talk of applying for Listed Building status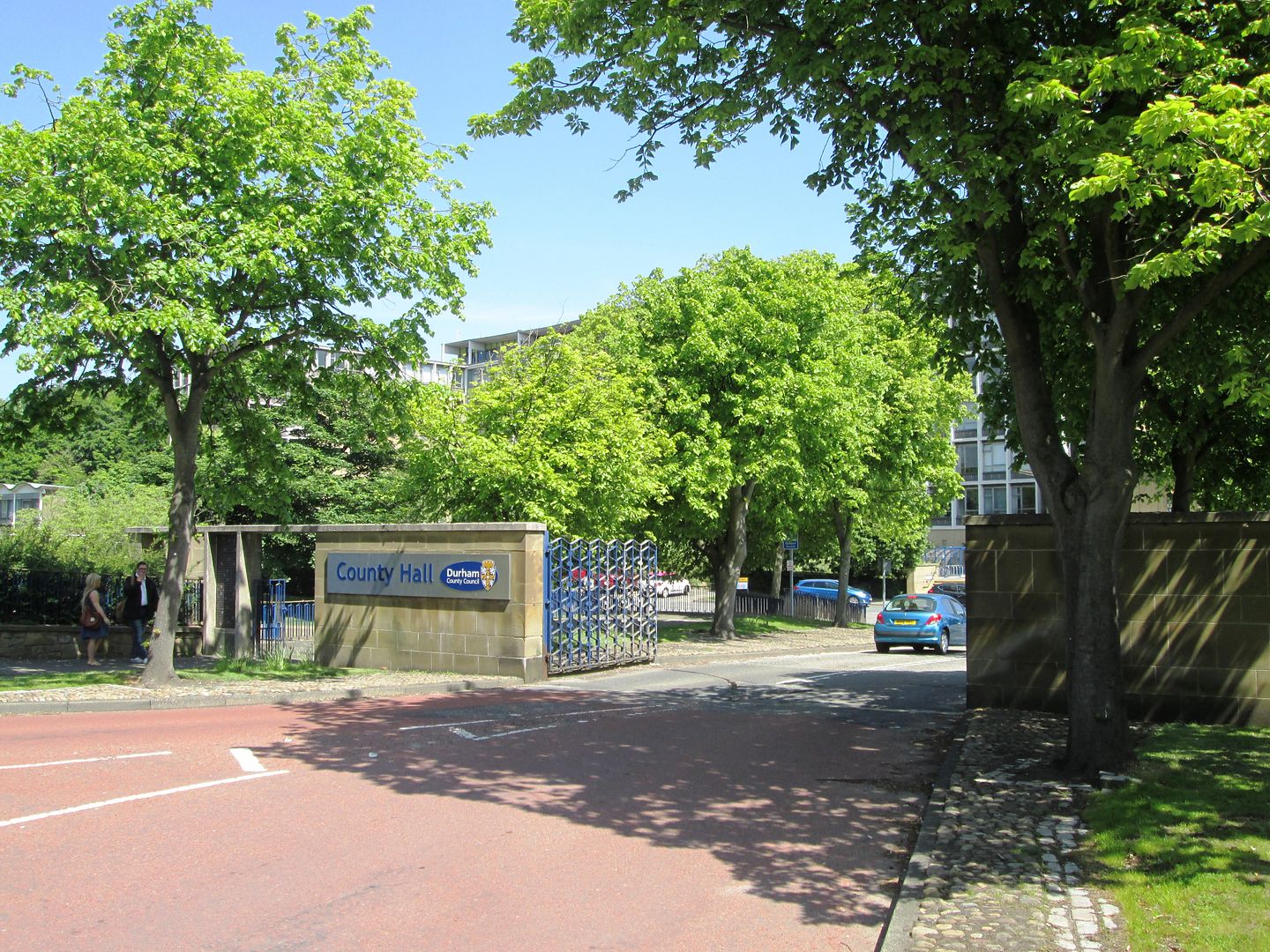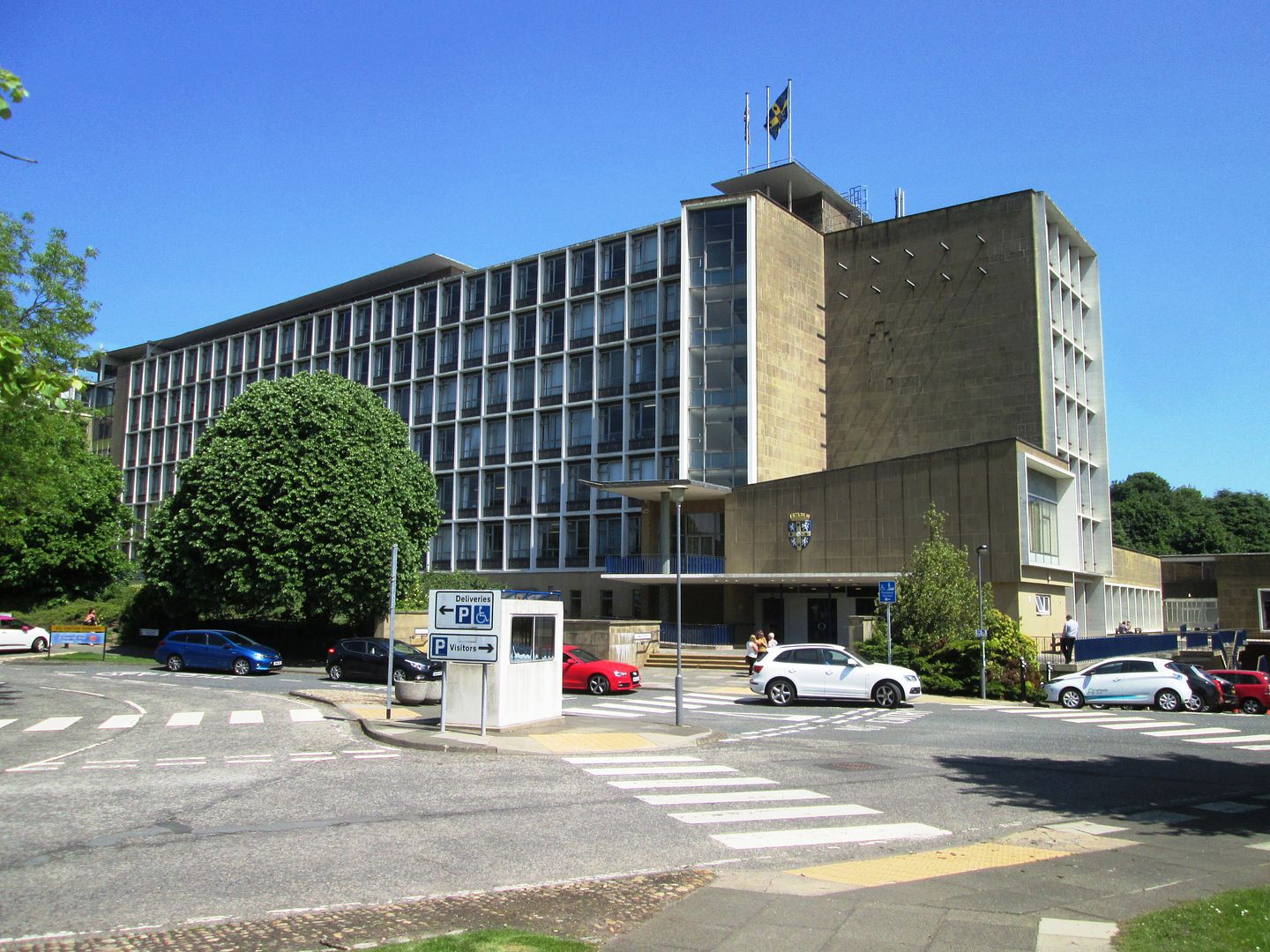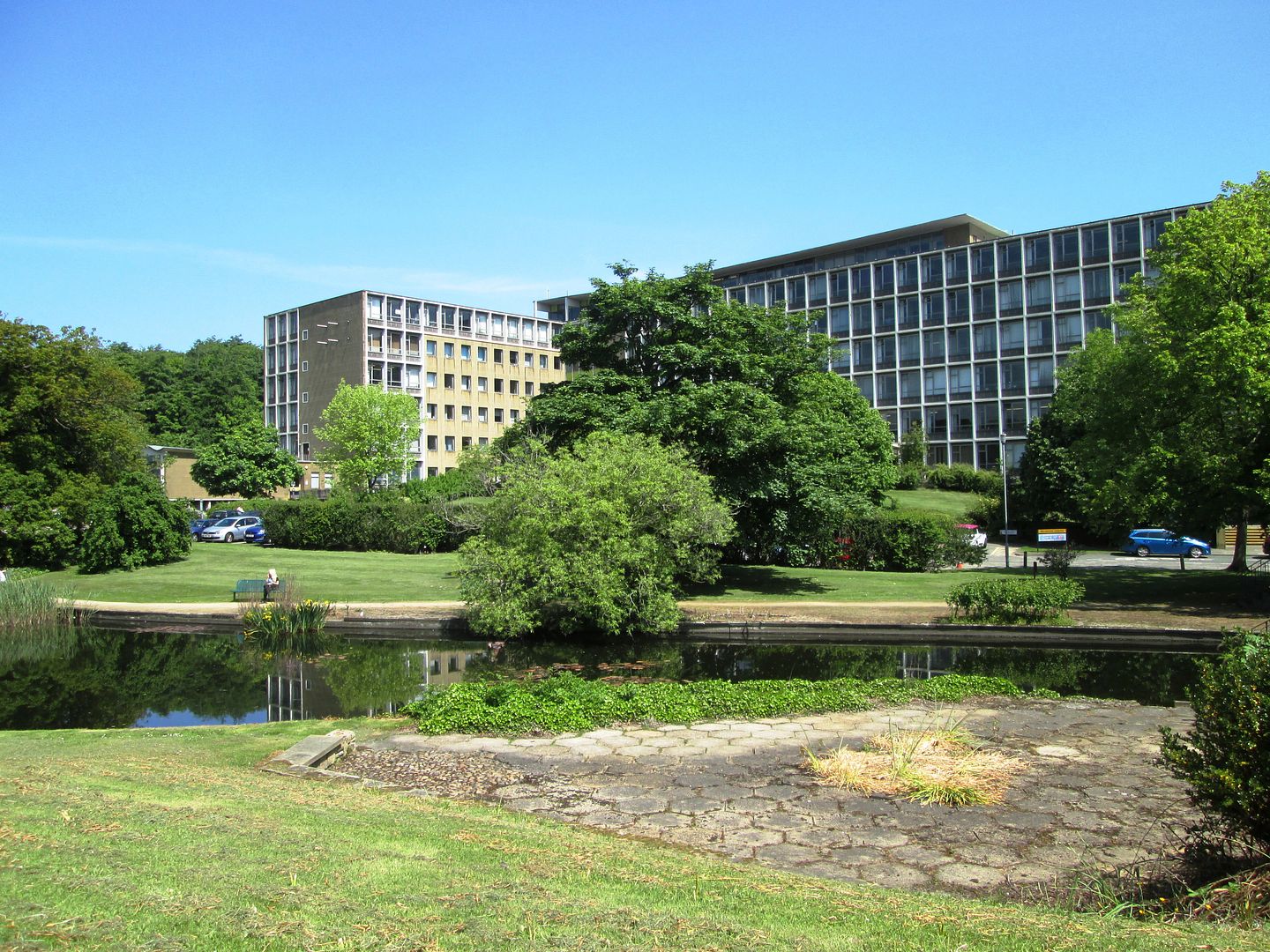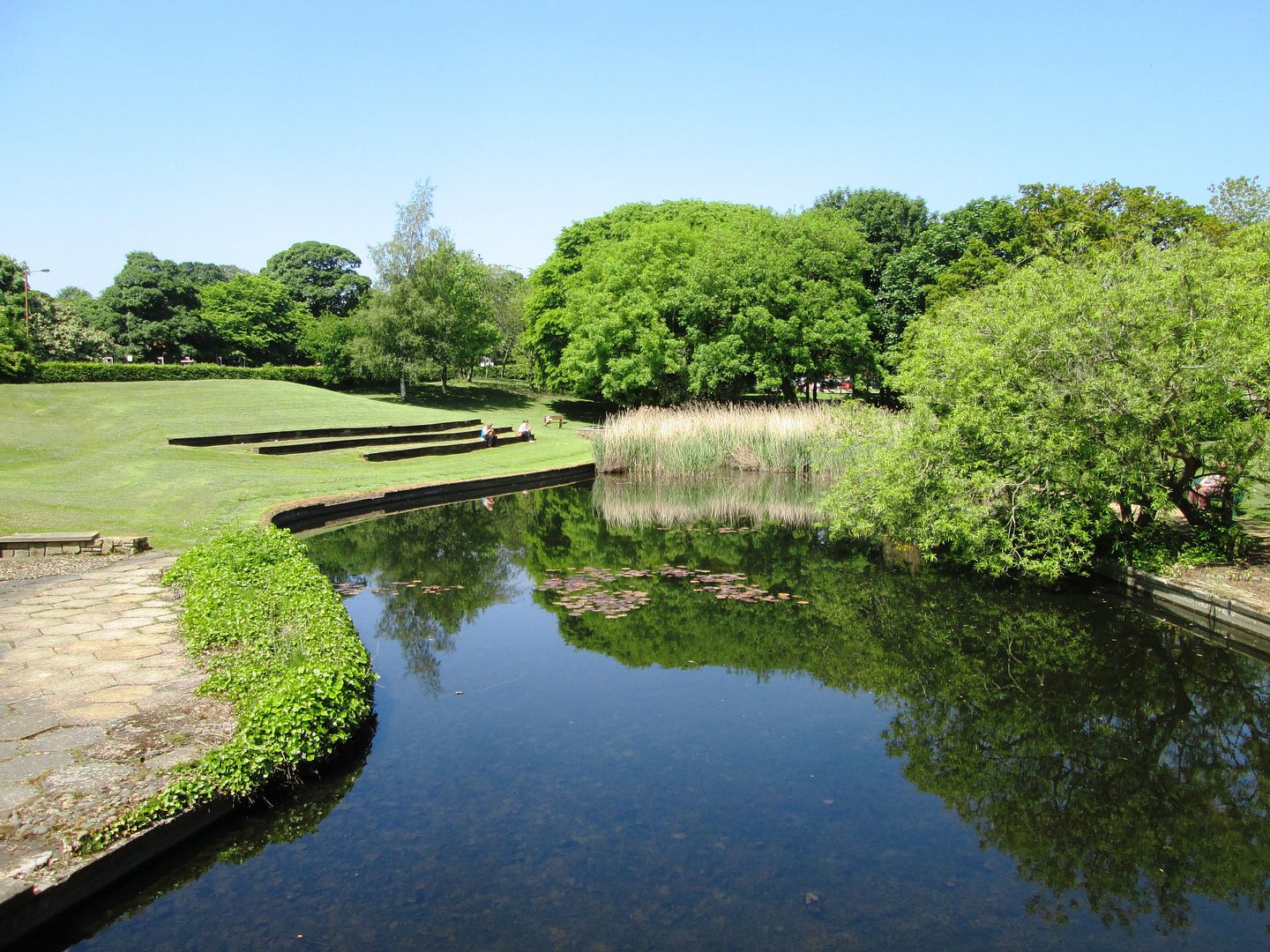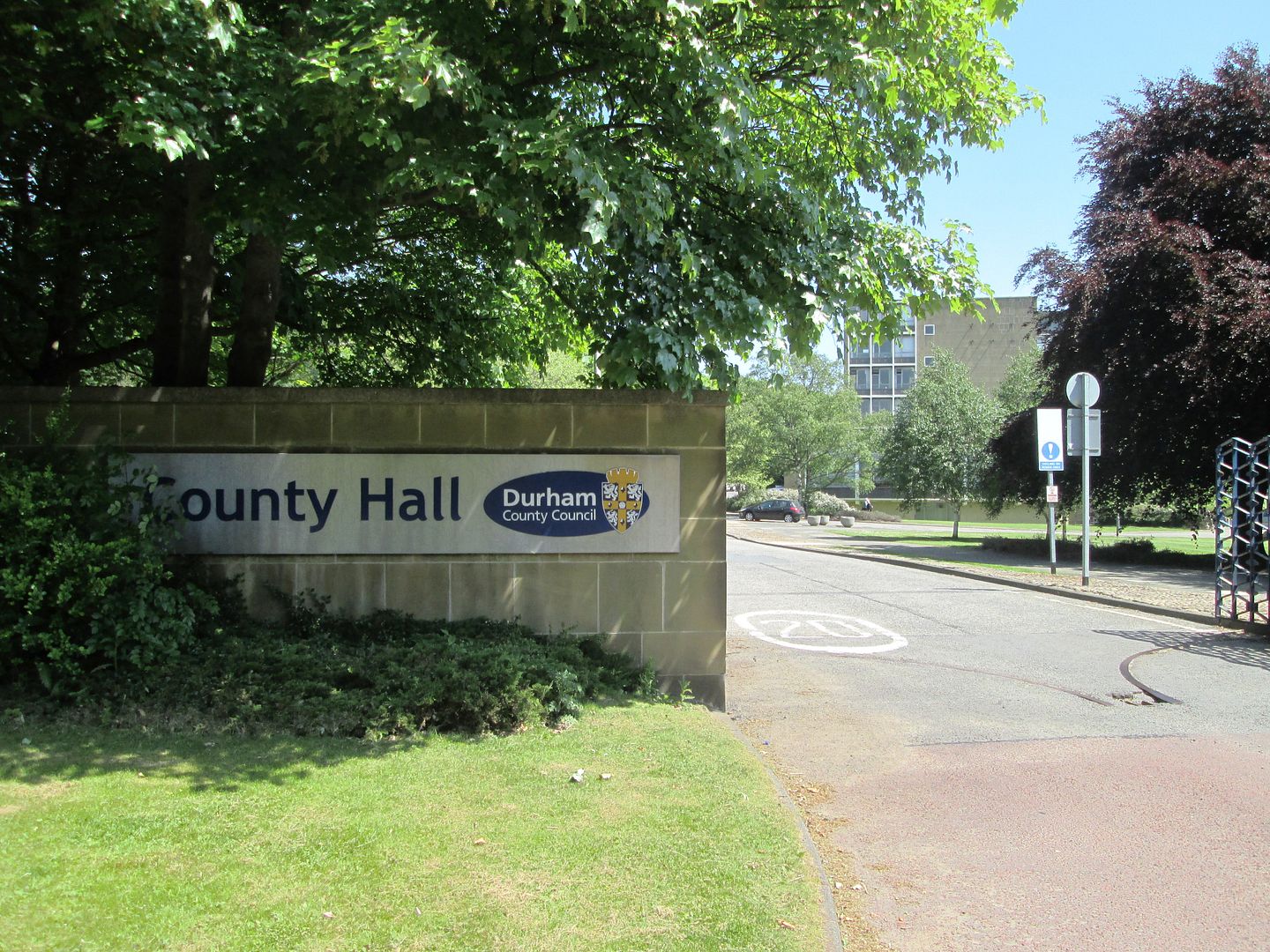 Images hosted on Photobucket
KEN