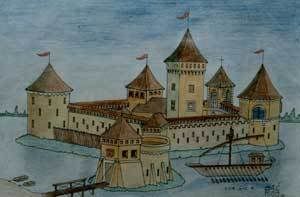 One of the oldest fortresses in Serbia and whole Pannonia is settled in town of Bač in North-western Serbia near border with Croatia.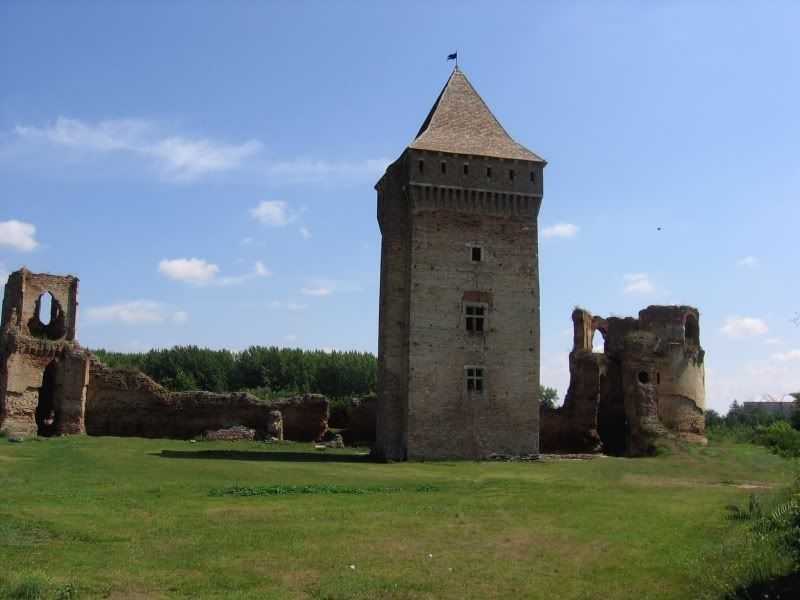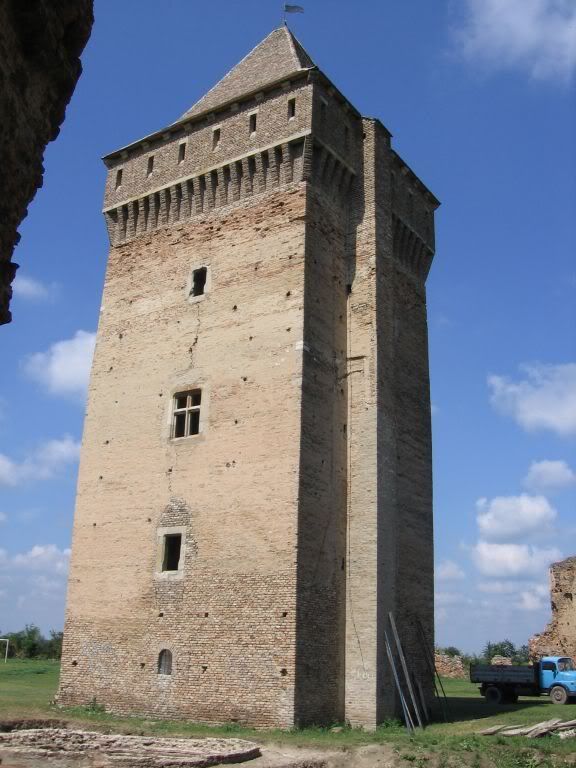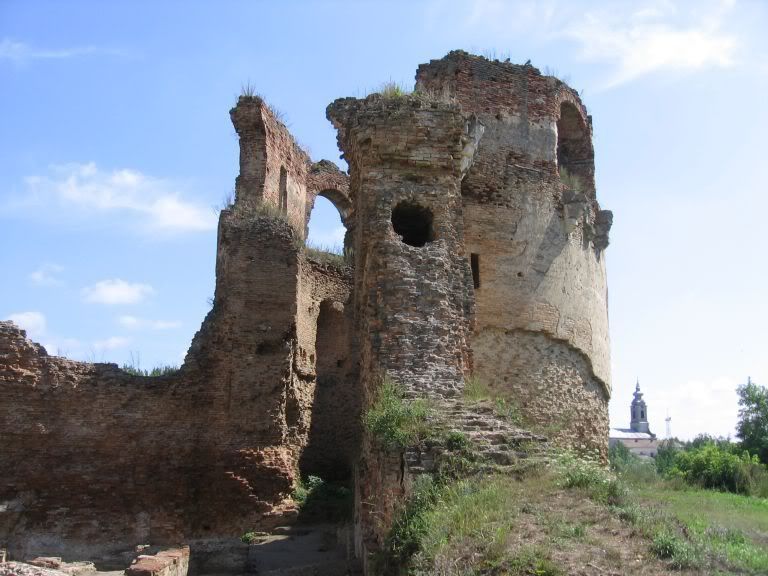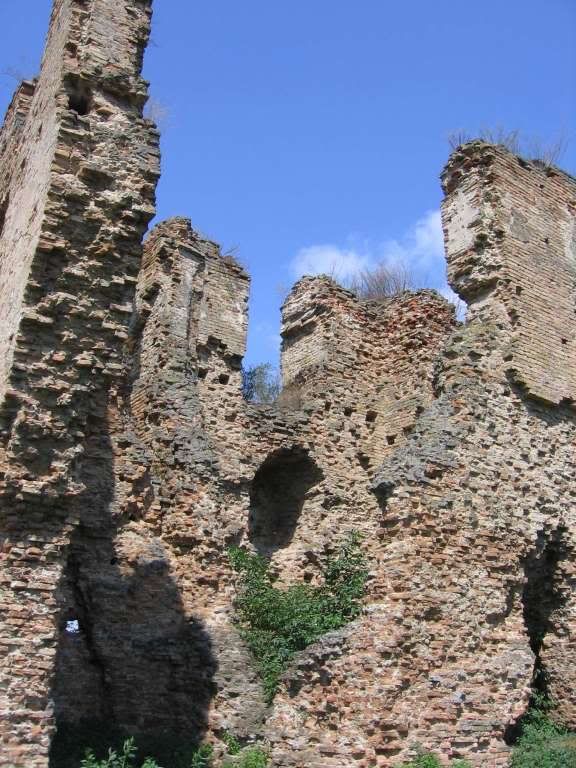 More history facts of this beautiful fortress:
A medieval fortress in Bac is also known as one of the biggest fortresses of that time in Pannonia.It was built near the settlement of the same name on its west side and on a small island that was made by the river Mostonga.The fortress in Bac belongs to the so called "water towns " because it was completely surrounded by water and the only way to get to it was across a drawbridge.
The fortress has a pentagonl base with towers at each angle.Inside the walls of the fortress there is the tallest central tower (donjon or defender tower). This tower was an important part of a defence system of the fortress but also a watchtower.According to some chronicles Bac was also a Barbarian fortress (873. year) . Hungarian king Stjepan I founded a parish in Bac and at the end of the first and the beginning of the second millenium ,Bac has already beena built and fortified town connected to the Danube through the Mostonga river.During the reignof the Arpad dynasty, Bac became not only a church centre of the archbishopric but also a royal town where noblemen and rulers came to conferences ,gatherings and assemblies. In the 12th century Bac was flourishing . During that period a powerfull fortress is mentioned for the first time in written documents.It will survive several destructions and it still attracts many scientists and tourists .At the head of the parish of Bac were great bishops ,appointed by the king and they were rulers in this region before the Mongolians came in 1241.
They were collecting donations,appointing military and civil commanders .Since the 12th century it was a custom to offer hospitality to the King once a year.Except the parish administrator there were subadministrators, judges,military officers and others.At the beginning of the 14th century the dynasty has changed in Hungary and Charles Robert from the Anjoy family took over the power.In the period from 1338 to 1342, he built a town (fortress) on the river Mostonga with a square tower,six storeys high,important for the town defence system .Today it is the oldest medieval fortress in Vojvodina built by Peter Varadi (see Petrovaradin Fortress ,Novi Sad).The town had eight towers ,rooms for the parish administrator ,halls,rooms for the guards,kitchen,well,barn, etc. Lower from the town a civil settlement was growing and people could come to this part of the town called suburbs across a drawbridge through the gate called "Siljak" where once stood a wooden drawbridge very characteristic for that time .
The fortress was put out of use after the fire and destruction at the beginning of the 17th century during the battles between Austria and Rakotzy rebels from 1702-1704.
---------------------------------
Srpski:
Jedna od najstarijih tvrđava u Srbiji i celoj Panoniji, nalazi se u gradu Baču na severozapadu Srbije, u blizini granice sa Hrvatskom.
U vreme ugarskog kralja Karla Roberta Anžujskog (1338-1342) grad na Mostongi dobija četvorougaonu kulu sa šest spratova, značajnu za odbranu grada. Danas je to najstarija srednjevekovna tvrđava u Vojvodini. Grad tada ima osam kula, razne odaje upravitelja okruga, hodnike, boravišta za stražu, kuhinju, bunar, štalu i sl. Ispod grada se razvijalo civilno naselje , podgrađe, u koje se ulazilo preko pešačkog mosta kroz kapiju "Šiljak" gde se svojevremeno nalazio drveni pokretan most, tipičan za ondašnje vreme. Bač tada postaje važno vojno, političko, kulturno i crkveno sedište. U periodu nakon Mohačke bitke, 1529 godine grad i tvrđava su bili pod turskom vlašću. Iz tog perioda potiču i opisi Bačke tvrđave u putopisima Evlije Ćelebije. Prema pisanju putopisaca grad je bio opasan u širokom krugu rovovima ispunjenim vodom.
Od vremena Rakocijeve bune (1703 - 1711) tvrđava biva spaljena, razrušena i napuštena. Pored toga Bačka tvrđava je ostala najbolje očuvana srednjevekovna tvrđava u Vojvodini. U Baču se i danas nalaze ruševine nekadašnje tvrđave čija je osnova u vidu nepravilnog petougaonika. Tvrđava leži na maloj uzvišici u odnosu na grad , u čijem podnožju se nalazi presuhlo korito reke Mostonge. Prvobitno je tvrđava bila opkoljena rovovima ispunjenim vodom iz rečice Mostonge. Ovaj rov je i danas uočljiv. U tvrđavu se ulazilo preko pokretnog drvenog mosta.
U ruševinama danas postoje četiri bočne i jedna centralna kula visine 18m, koja je delimično rekonstruisana.
Tvrđava Bač je nesumnjivo najznačajnija spona sadašnjosti i prošlosti ovog, istorijski veoma značajnog grada na teritoriji Vojvodine a sigurno i šire. Ona neupadljivo živi sa stanovništvom Bača, prekrivena slojevima zaborava , taloženog tokom vekova, u vihoru svakodnevnog života prošlih i sadašnjih generacija.