Harbor East (
www.harboreast.com
) is the city's newest upscale neighborhood. While not yet complete, it'll really grow into a city unto itself. It has everything, resturants, pubs, hotels, office space, retail space, a movie house, condos, apartments, a wine store, a sports club, an organic grocery store, museums and direct access to the waterfront. Being developed now is more office and retail space and the movie house and IIRC small hotel.
Current construction
More development
Rendering of the finished version of the current construction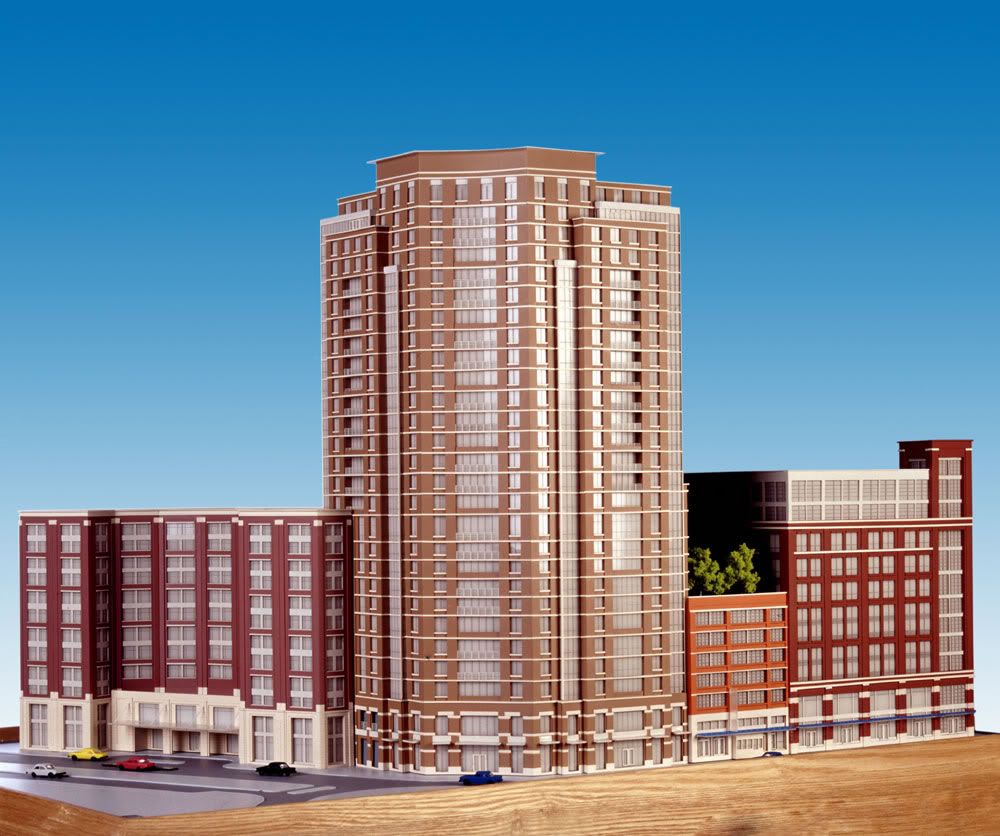 An office building/parking garage
Retail level of the office building
A luxury apartment building
Entrance to the Marriott Courtyard
Condos and apartments
Retail
More retail
Grocery Store
An Irish Pub
Roy's
Flemmings, The Steakhouse
Spinnaker Bay Condo Development
A Cafe
Another condo being developed
Marriott Waterfront Hotel
Mccormick and Schmick Resturant
Pier 5 Hotel
--------------------------------------------------------------------------------------------
Albemarle Square is a planned community located just east of Downtown Baltimore and just north of the Little Italy district. Given its proximity to downtown, major interstates, Johns Hopkins' Medical Campus, the inner Harbor and the swanky neighbors of Canton and Fells Point, these homes can really start in the mid-500s. But when choosing a developer, the city went in a different direction. This is a mix-income housing development that when completed will include retail space, apartments, some condos, and townhomes. The homes start in the mid-200s and IIRC, you can rent a 2 bedroom apartment for around $1050 or so.
I didnt walk throught the entire development. I stayed along Pratt Street which one of the boarders to the south.
A few blocks away from the development are these lofts being built using a rehabed warehouse and new construction
Townhouses
More townhouses and apartments
More homes
Another row
More homes
Im pretty sure this is only temporary