Discussion Starter
·
#1
·
METROPOLITAN STADIUM
B
A

R
Q
UISIMETO, Venezuela

​
The Estadio Metropolitano de Fútbol de Lara is a soccer stadium located in the heart of the city of Barquisimeto, Venezuela, home ground of Guaros de Lara FC. It was built by the Venezuelan company Jantesa, and it is one of the nine venues for the Copa America 2007. It has a capacity of 40,312, it has a field of 110 x 70 m, it has Aloha Seashore Paspalum grass, it has a parking lot for 4,000 vehicles, elevators, 4 locker rooms, an anti-doping room, a medical room, referee room and two gigantic screens, 24 cabins for the press and a VIP area.
The Metropolitano De Lara has no athletics track, so the spectators are seated very close to the game action. Because of this construction, it is often compared with Old Trafford, the Manchester United Stadium in England
Lara F.C. opened Venezuela to many opportunities by playing in the Copa Libertadores in 1969. In 2005, the CONMEBOL chose the Copa America 2007 venues; in those selected Barquisimeto was not one of the venues selected. In 2006 the CONMEBOL decided to add Barquisimeto as a venue for the Copa America 2007 in honor of Lara FC.
The Stadium is now under the final stage of construction, it will be opened in 2 months (October 2009).

Capacity: 40.312 seats

Handicapped: 24

VIP Area: 270

Private Area: 30

Press: 691

Parking: 4000
Location: La Campina Sector, Barquisimeto (South-East), Lara State, Venezuela.


Use:
Soccer.


General Constructor:
Oranca Parque Central and Jantesa.


​
RENDERINGS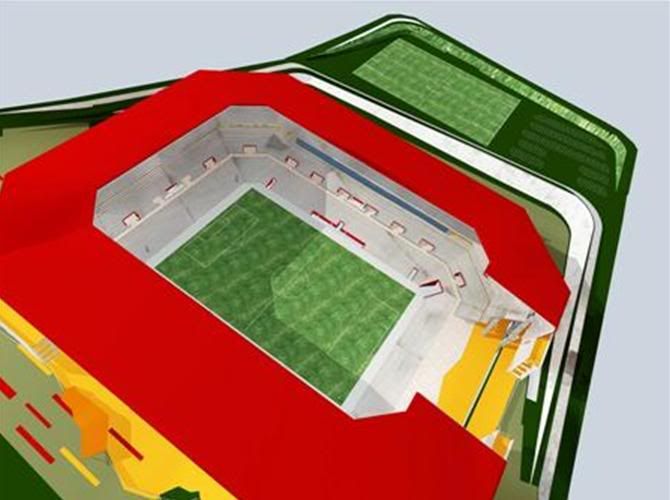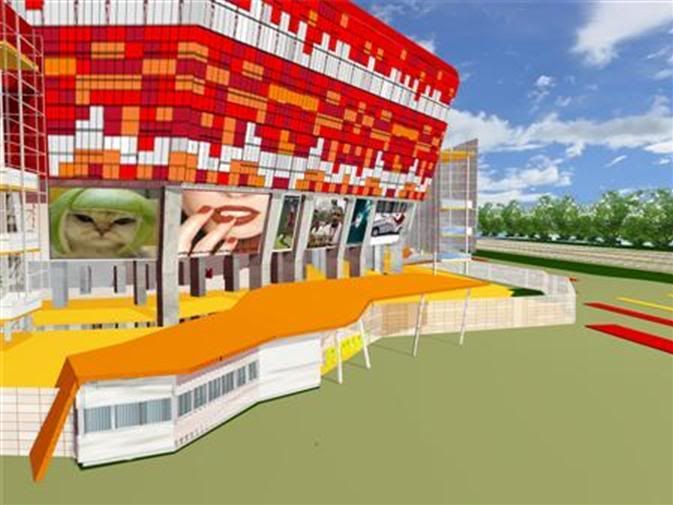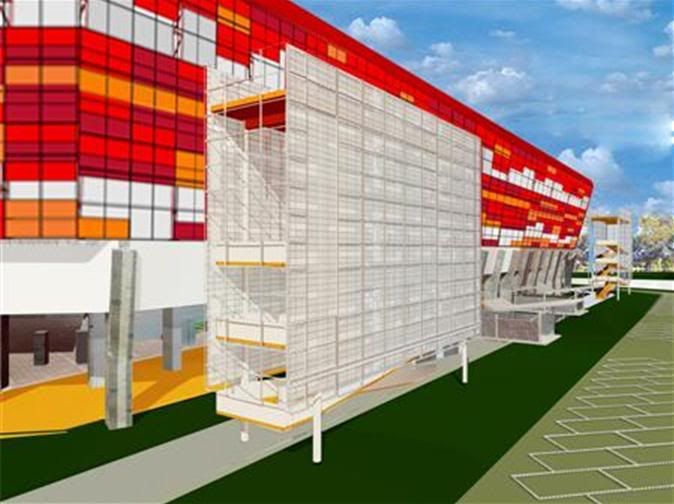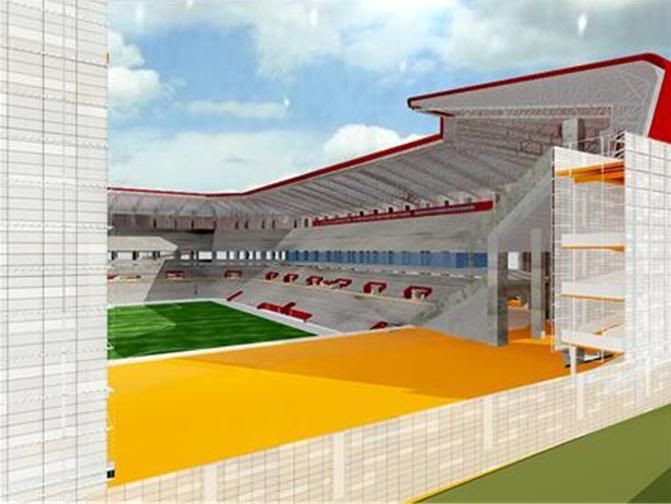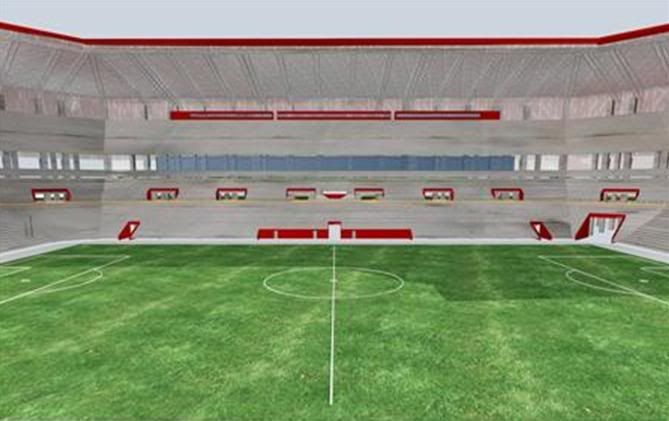 ​