Discussion Starter
·
#1
·
Münster, a city in North Rhine-Westphalia, Germany, has a population of about 270.000 excluding most of the 48.000 students enrolled in the university.
The city was awarded the
LivCom Liveable Community Award
in 2004.
Münster is located only 40Km from Osnabrück and I took these pics the same day in late april I took the
Osnabrück pictures
.
I could have taken way more intersting pictures in these very charming and lively city but sadly I only had about 2 and a half hours but hopefully I'll be back soon with a better camera. This city deserves it.
Walking towards the city centre from the central station.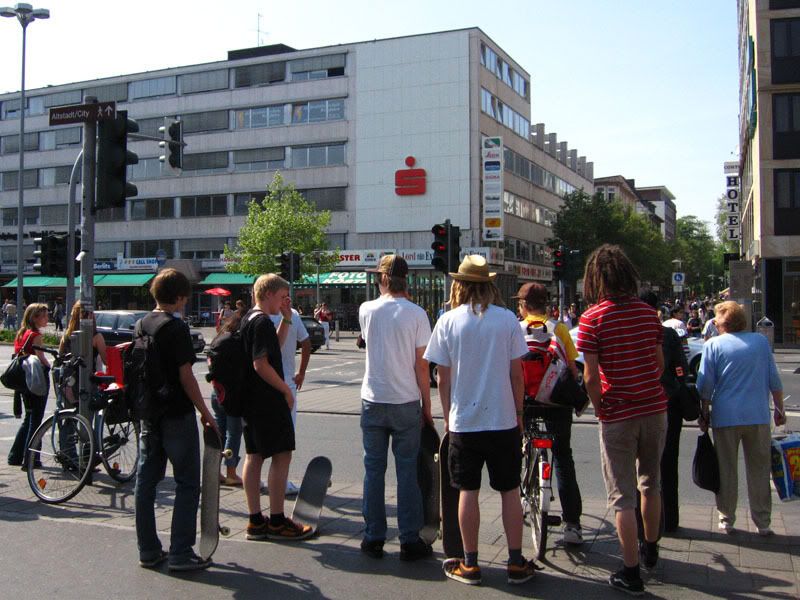 Notice the amount of bikes parked on the left side. Münster truly is a city of bikes rather than cars.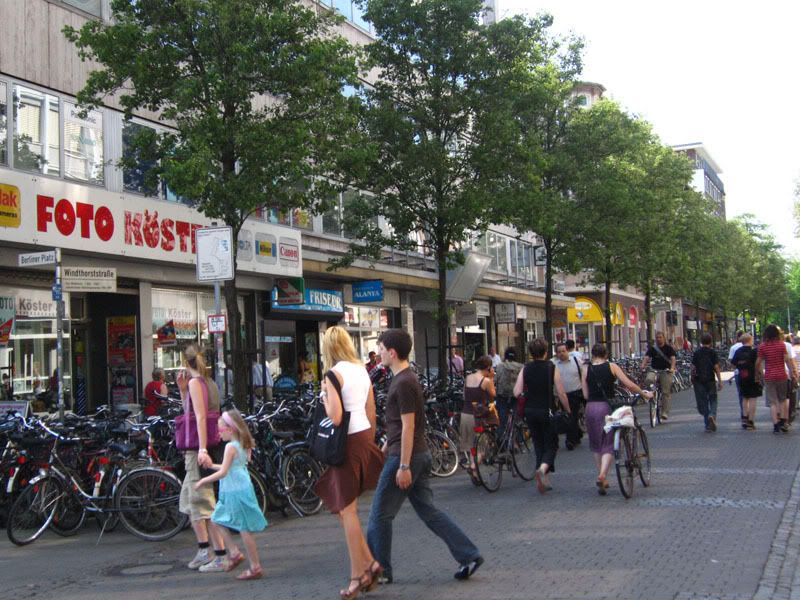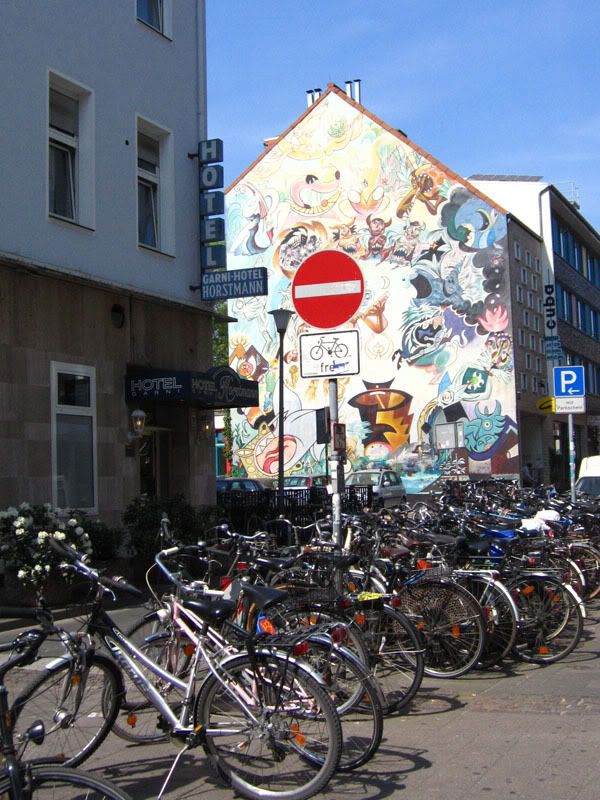 The bicycle-Autobahn that circles around the inner city. No cars allowed.
Well, he was happy to be in the picture. 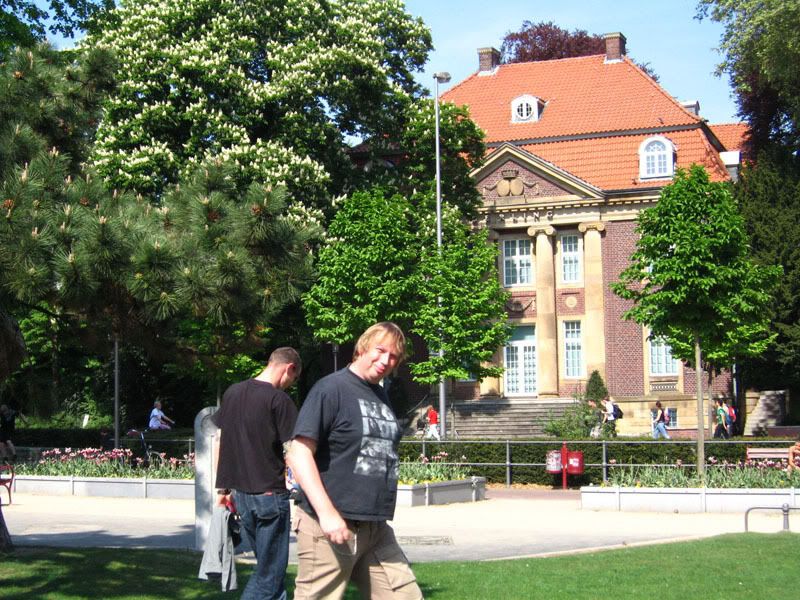 A majority of Münsteraner are catholics. Clemenskirche. (1745)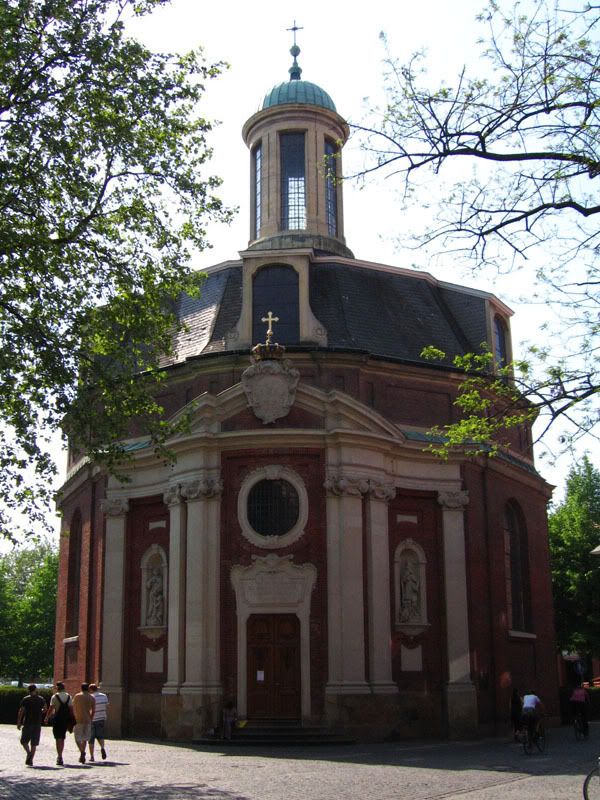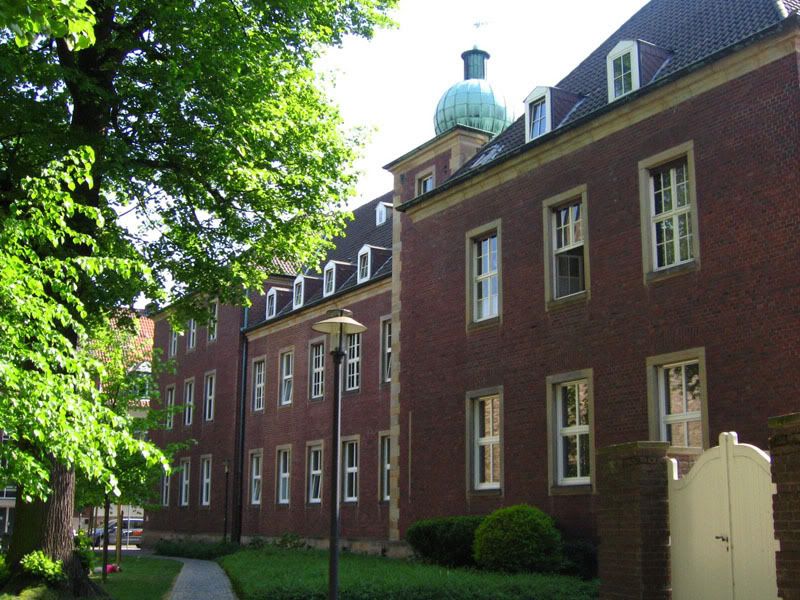 Servatiichurch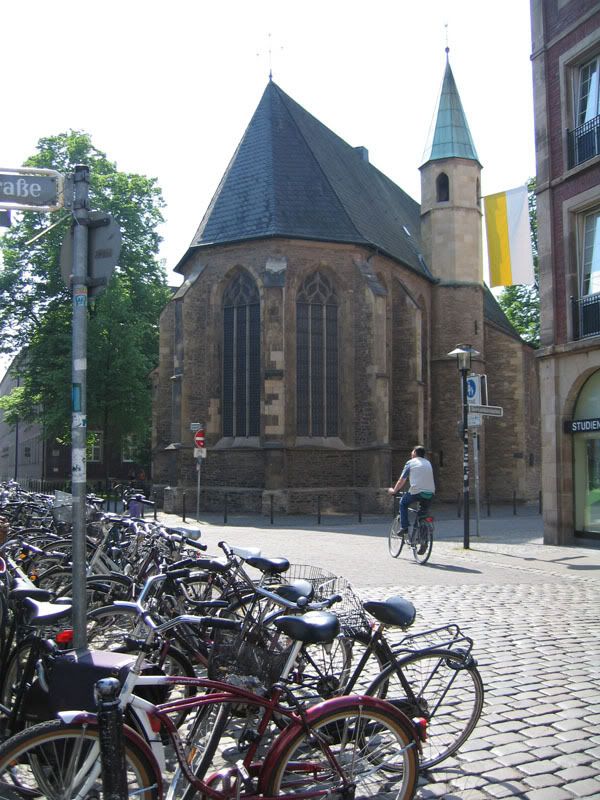 This is also the town-museum.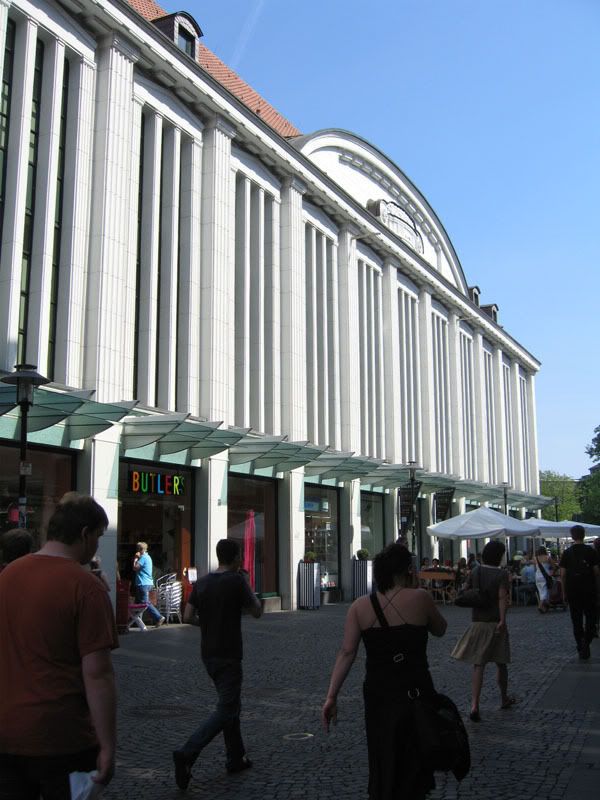 Erbdrostenhof, Münster's most noble residence was built in 1753.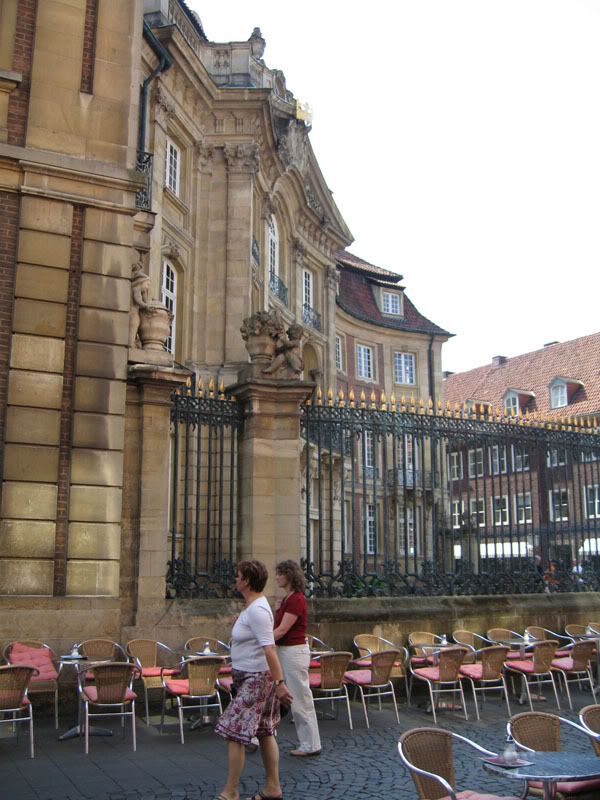 Church St. Lamberti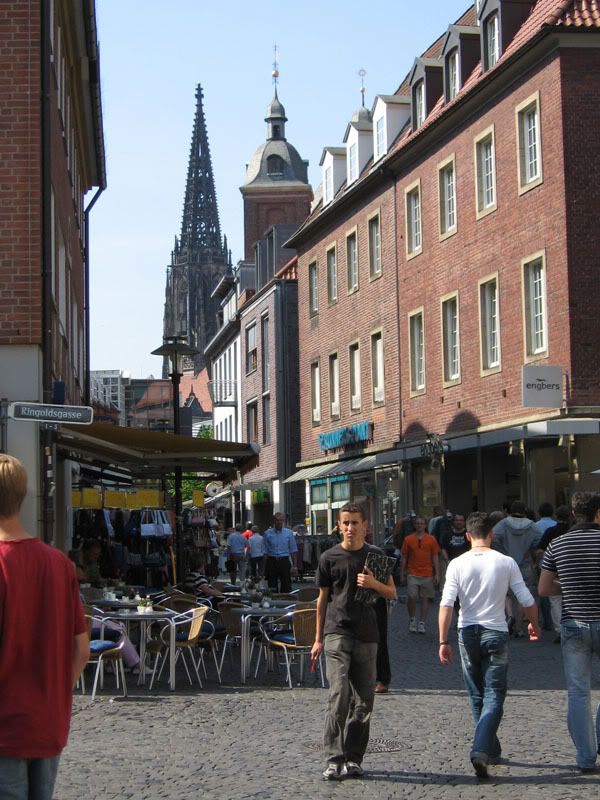 Again the Erbdrostenhof. Today it serves as the headquarters for the state curator.
Modern and old united.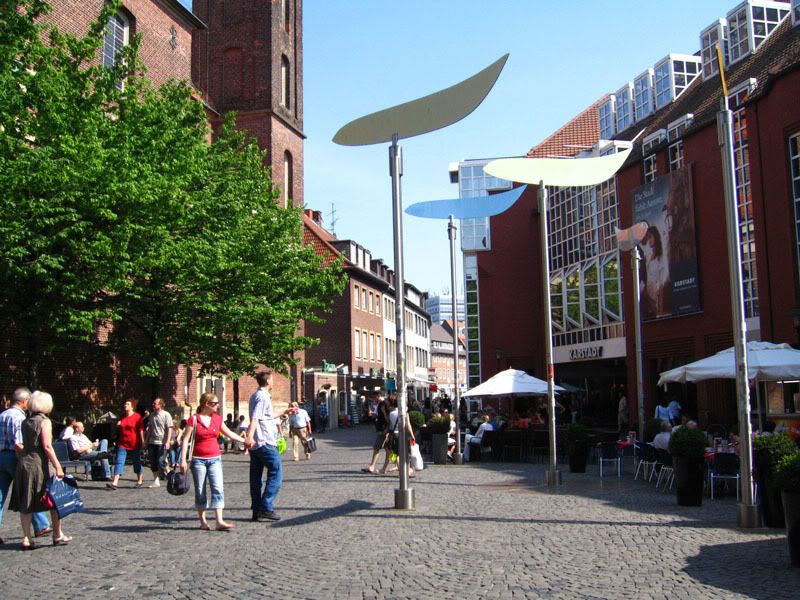 2 pics of the Dominican church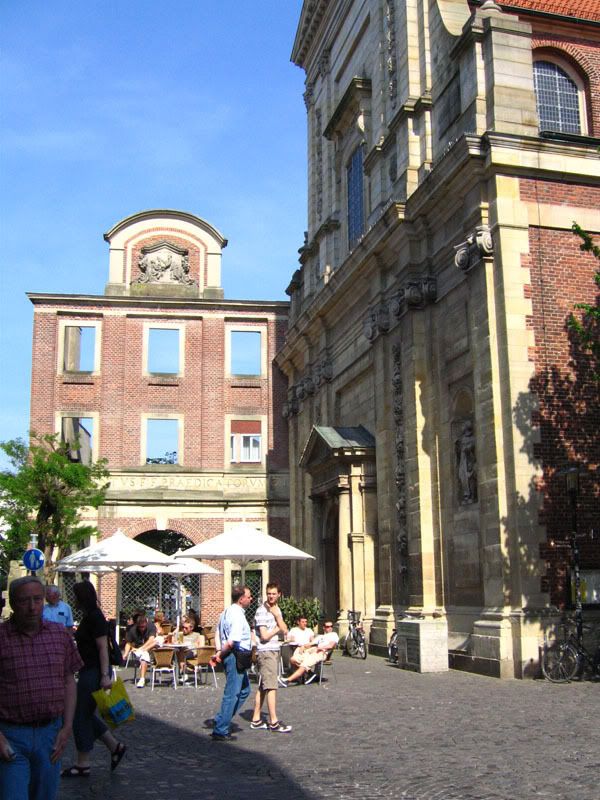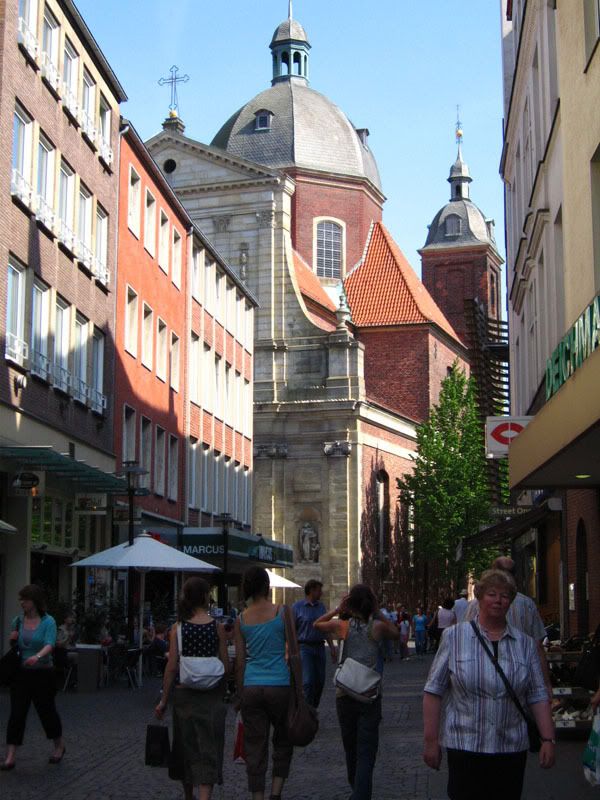 Prinzipalmarkt, Münster's main shopping street since the middle ages.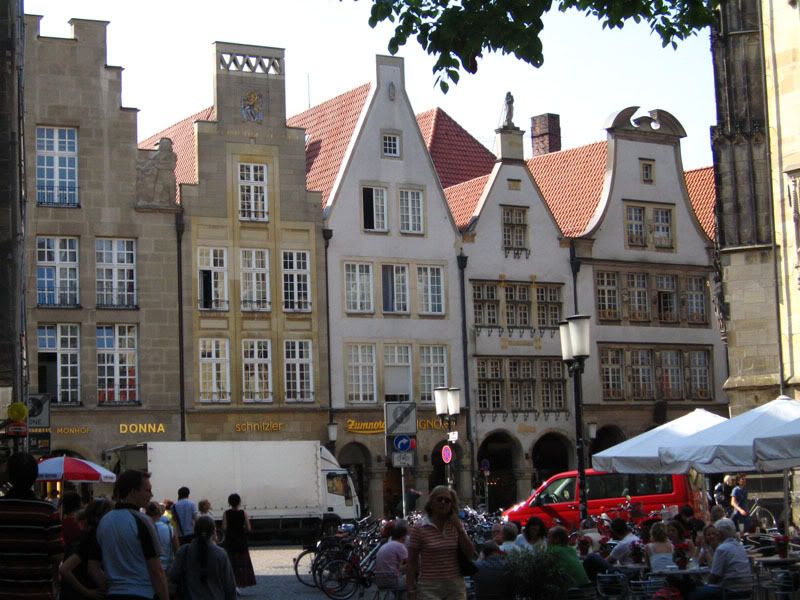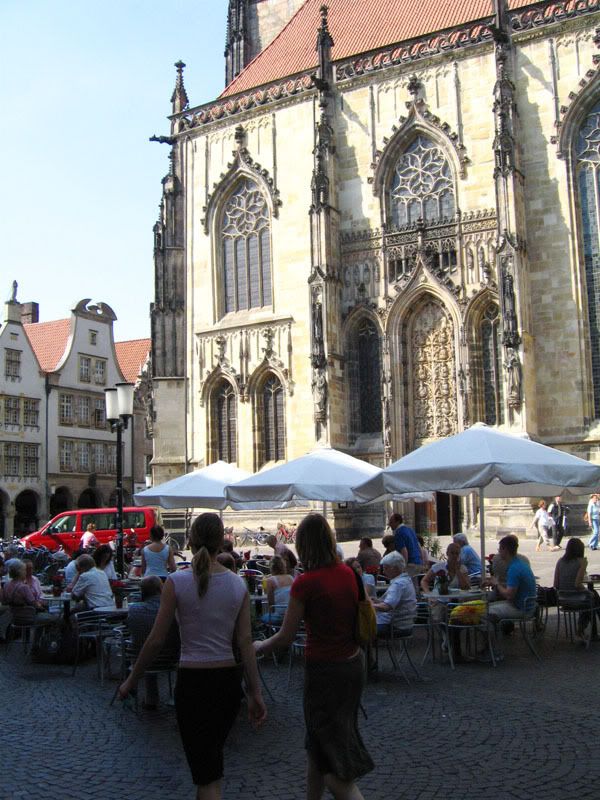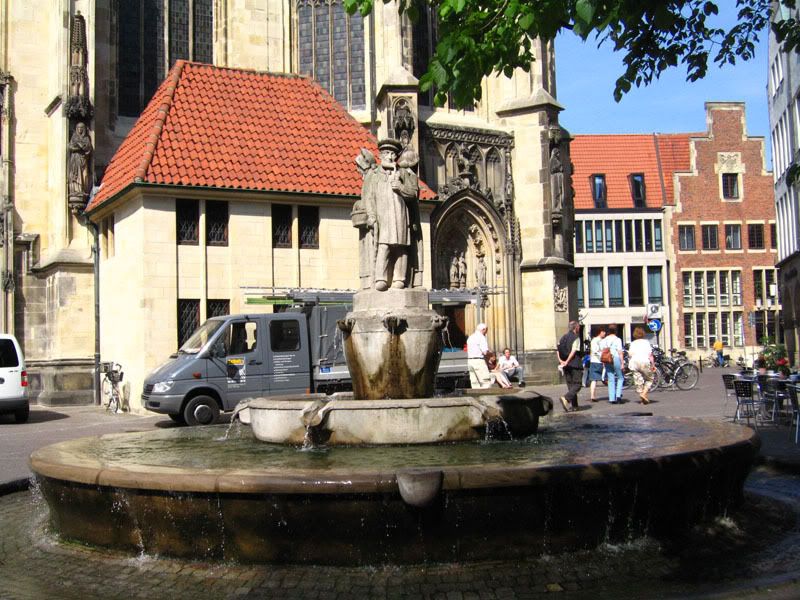 Historic town-hall on the left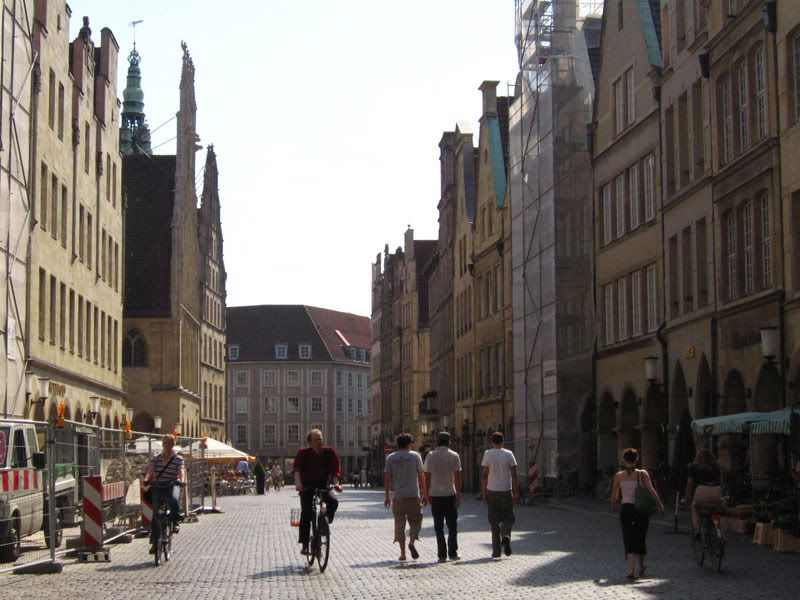 Lamberti Church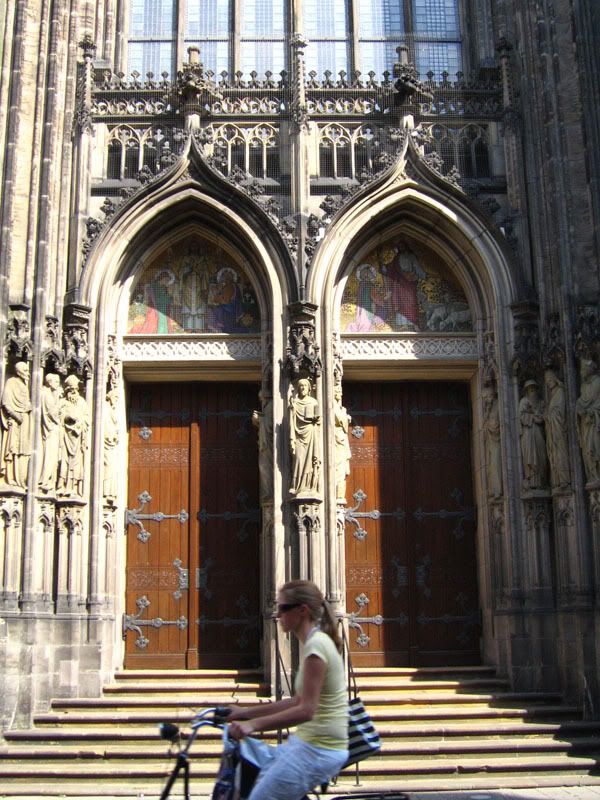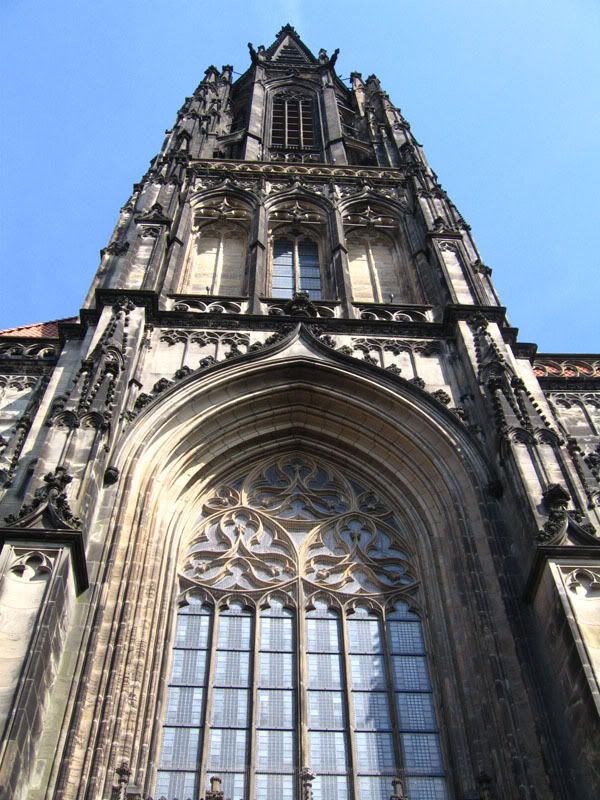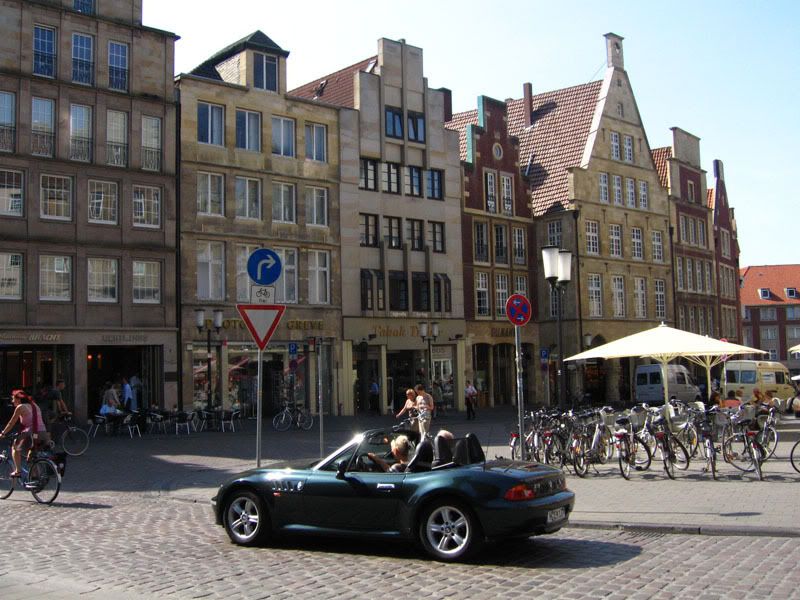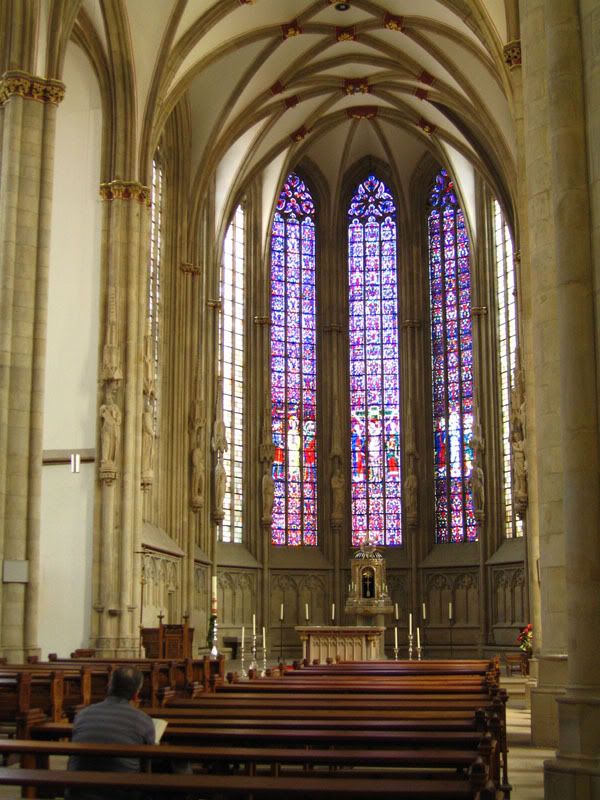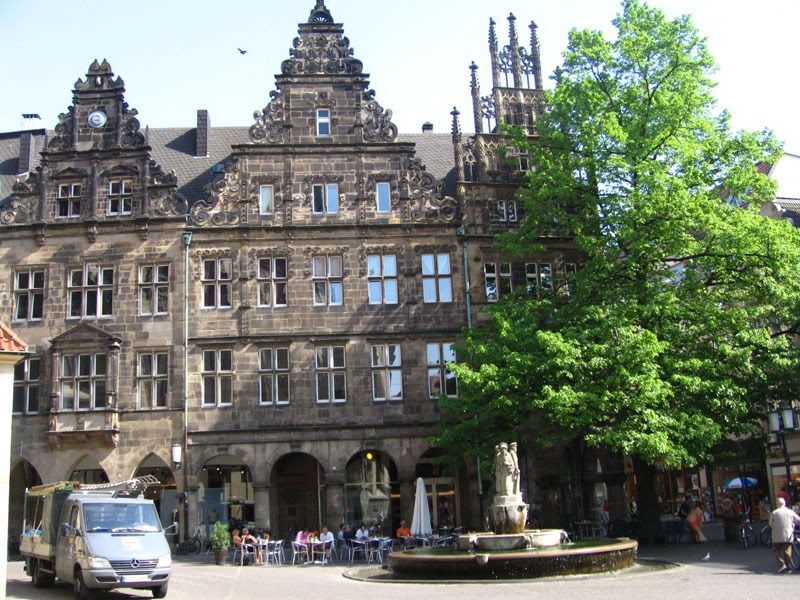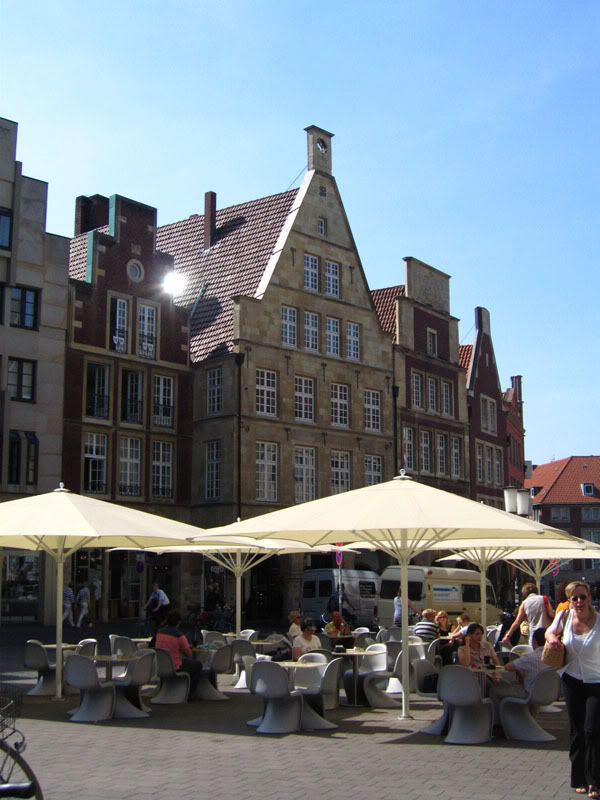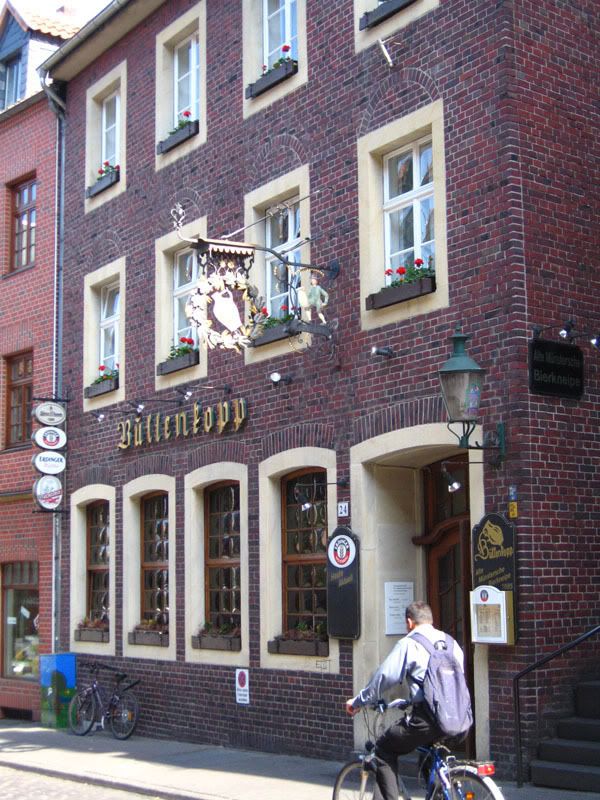 Still green but soon blue.
I love cars but I don't know what this is. A Noble?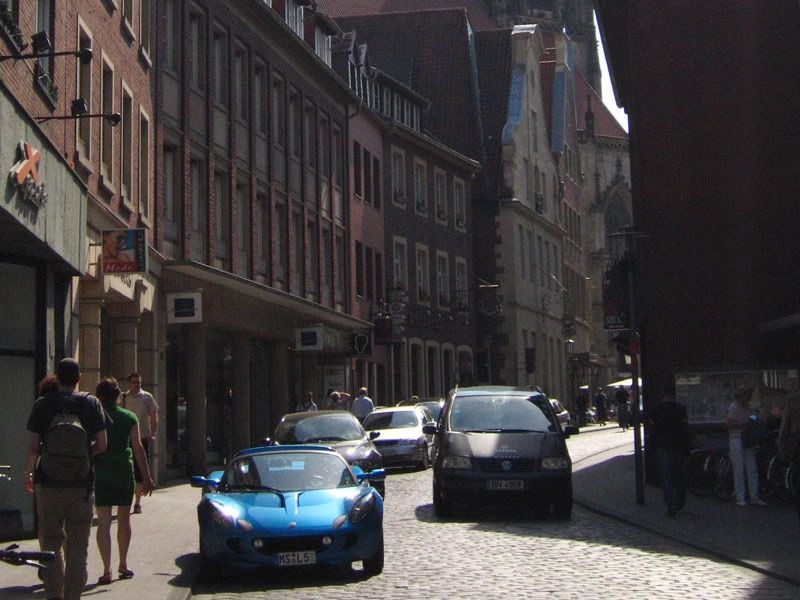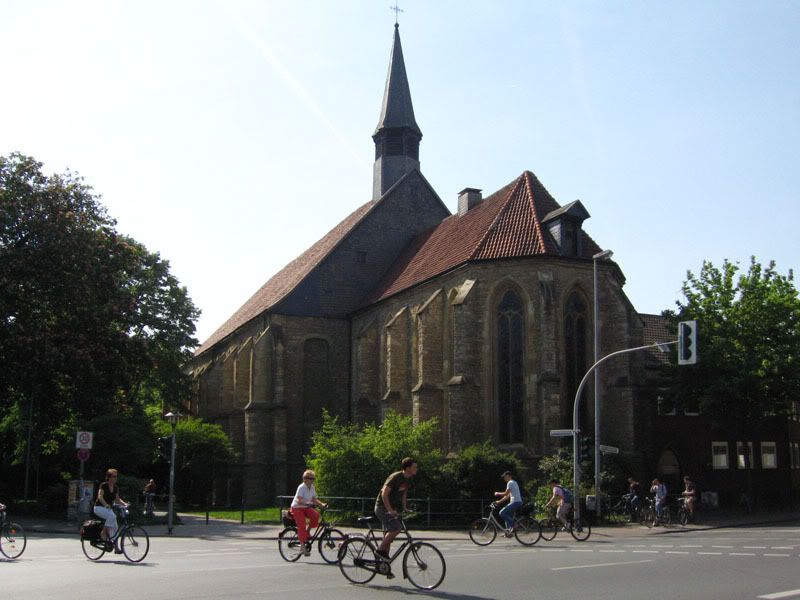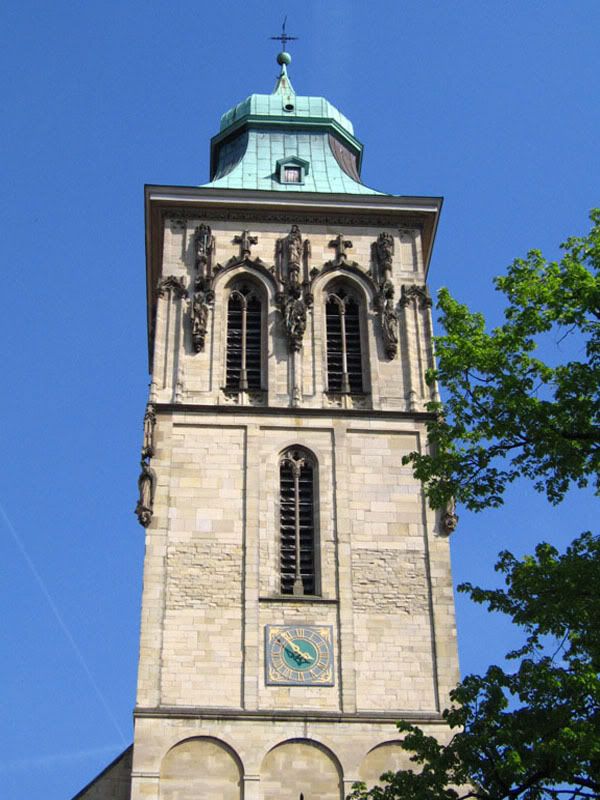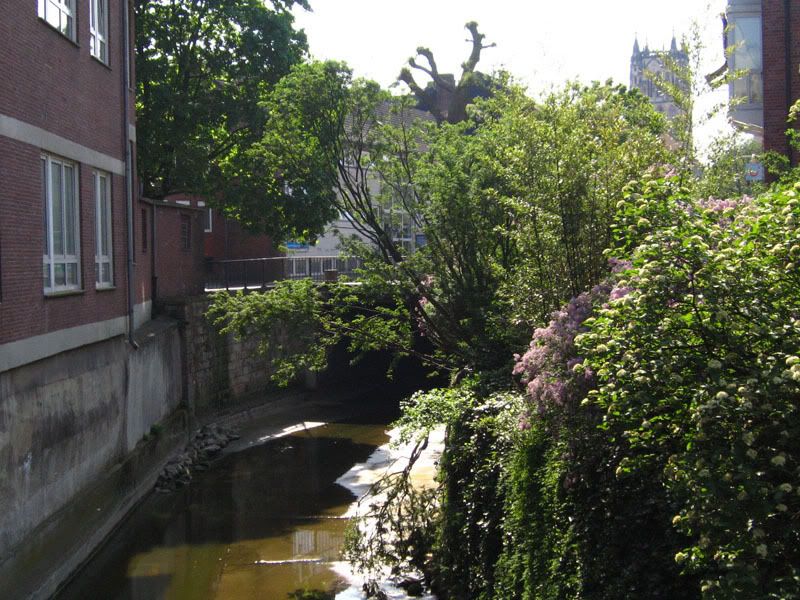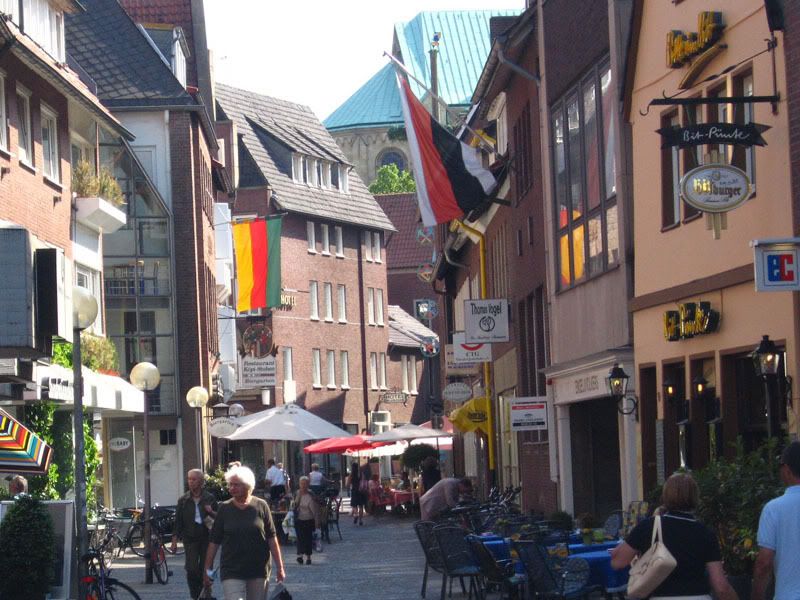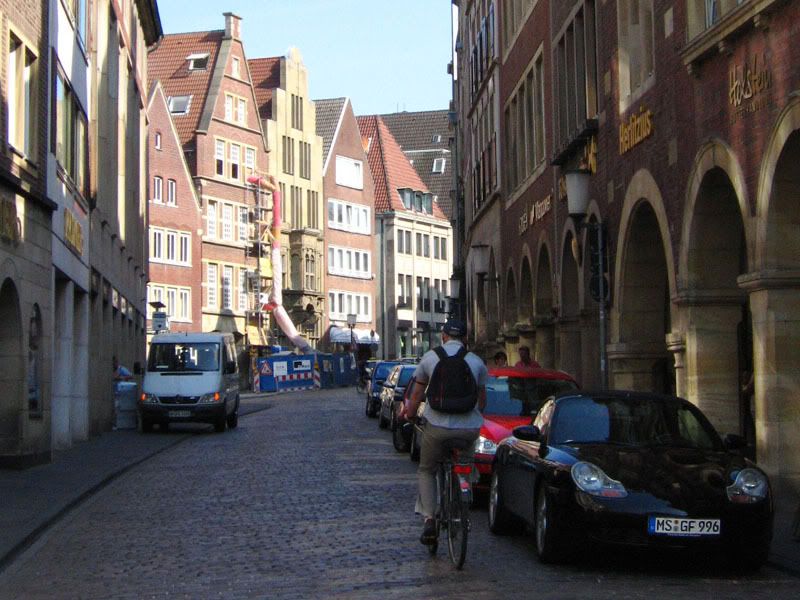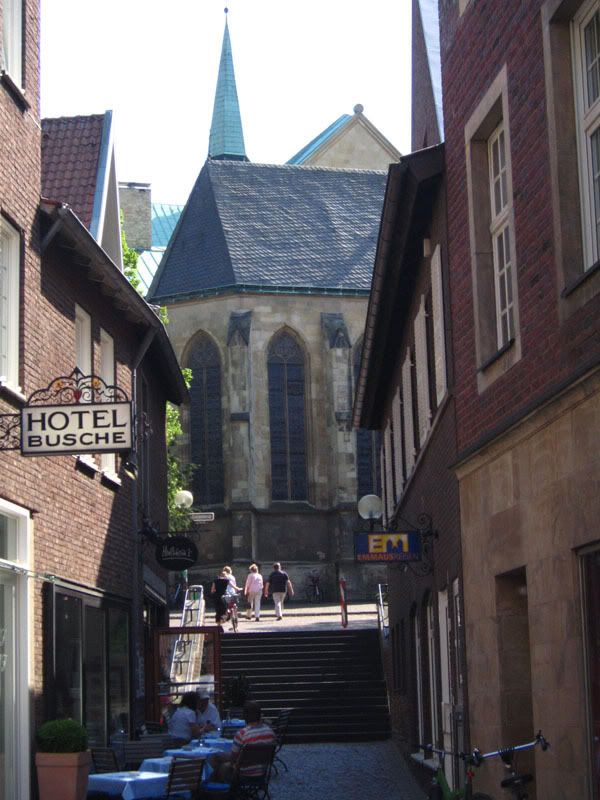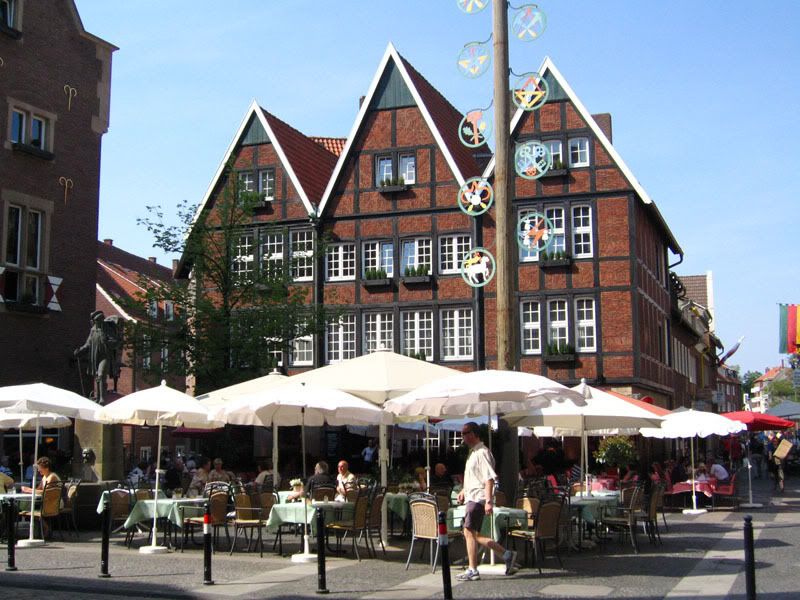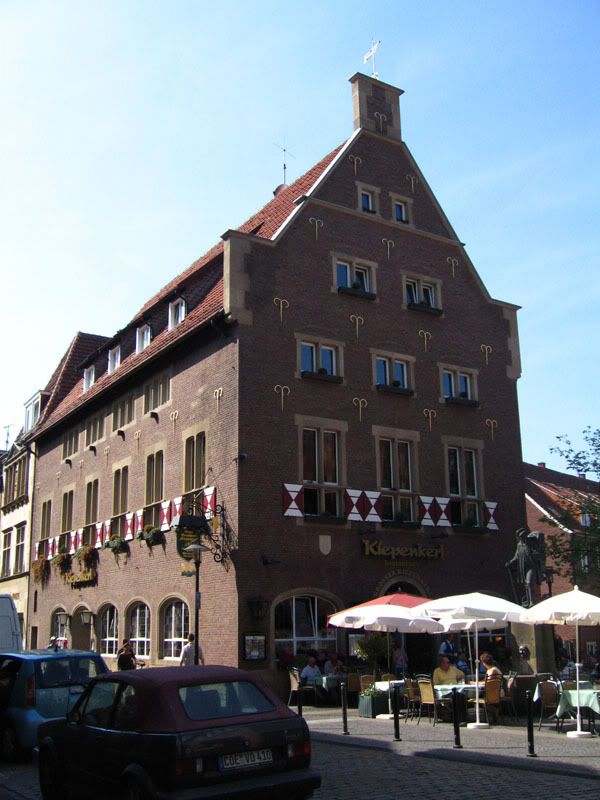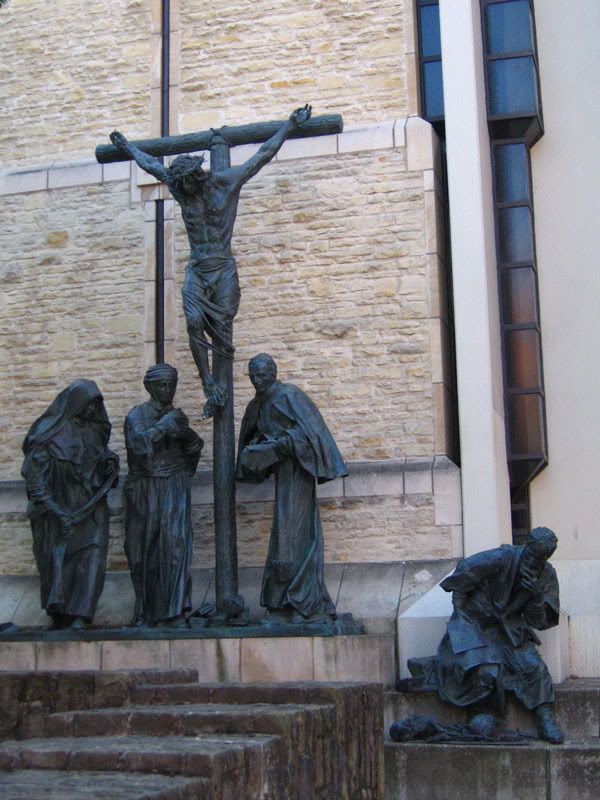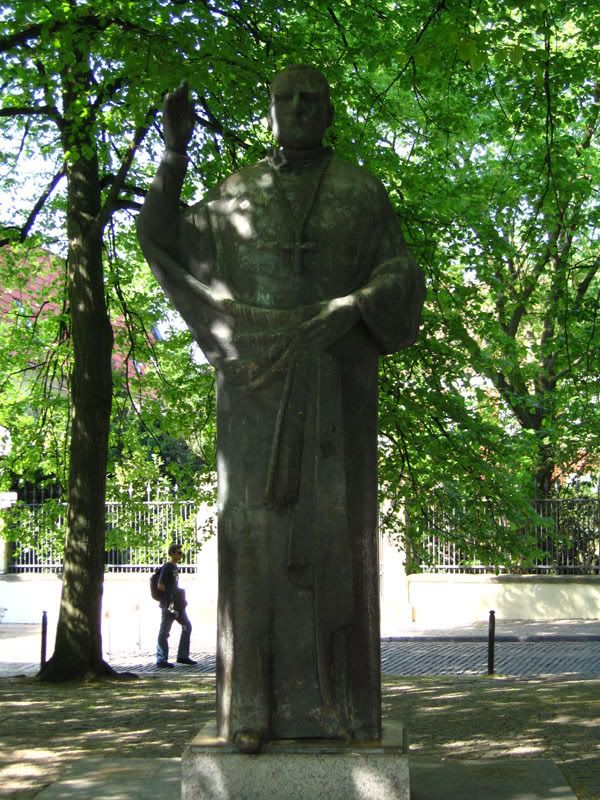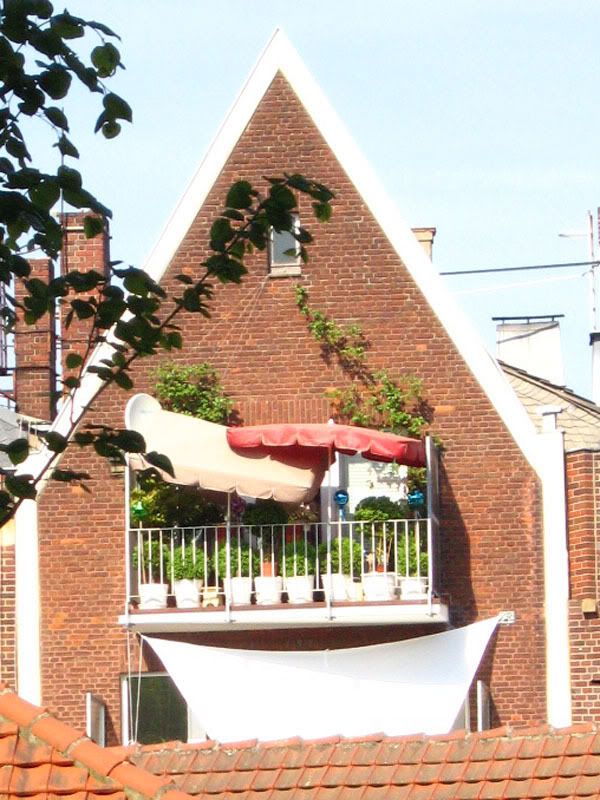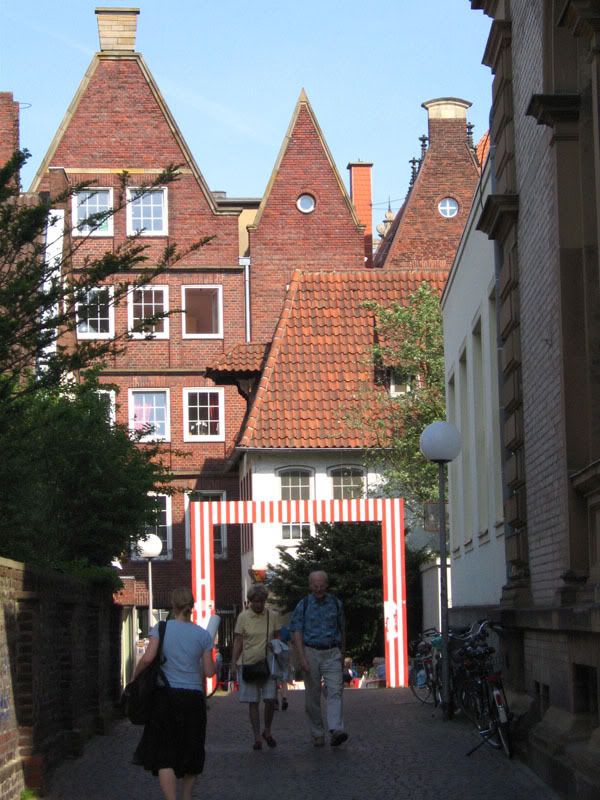 Historic Town-hall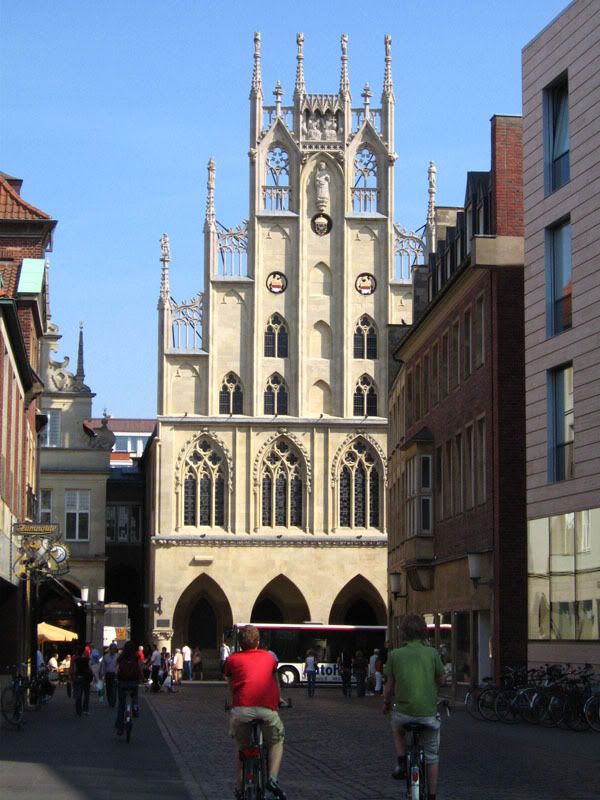 Cathedral (1225)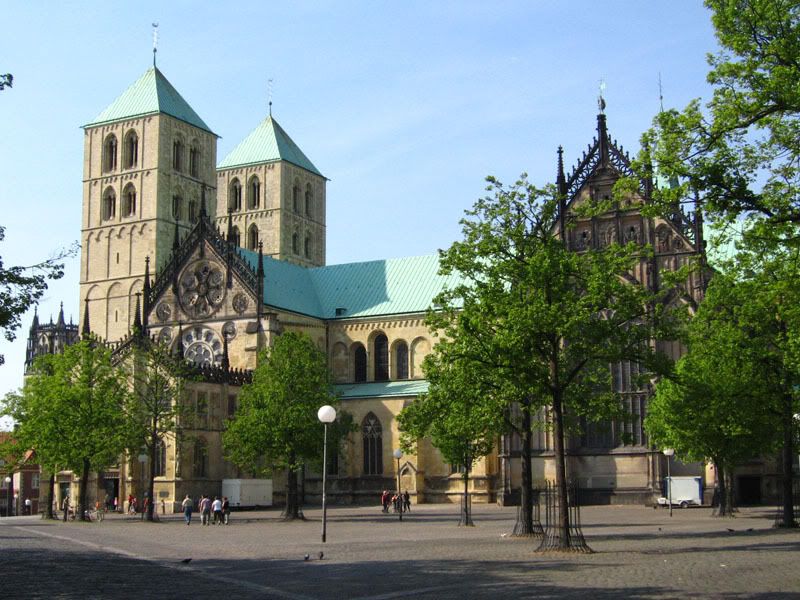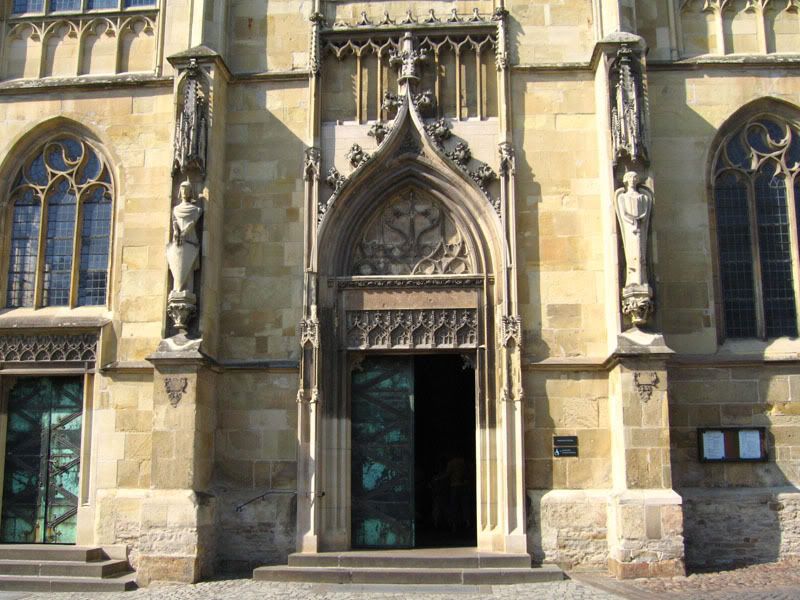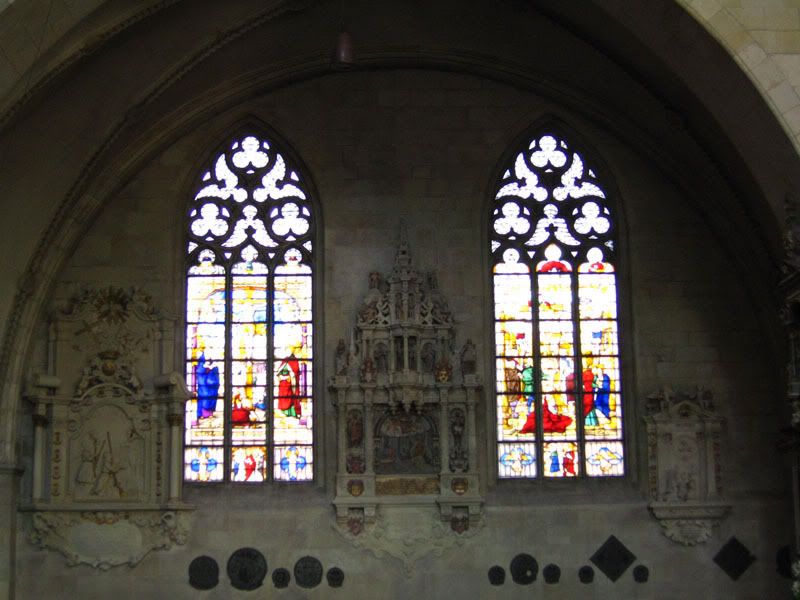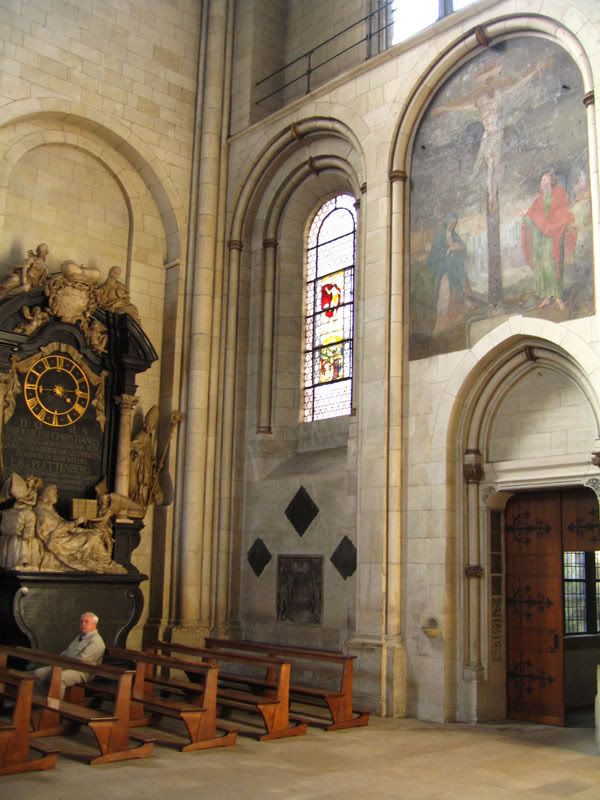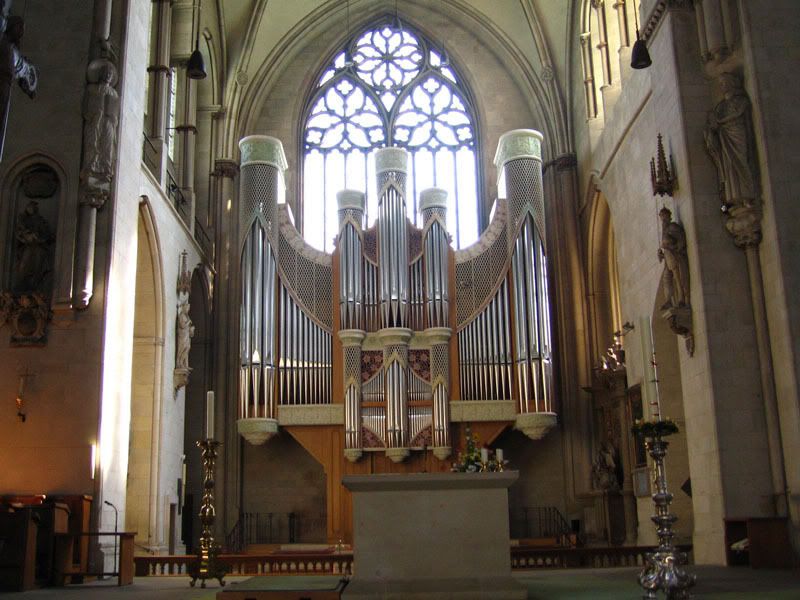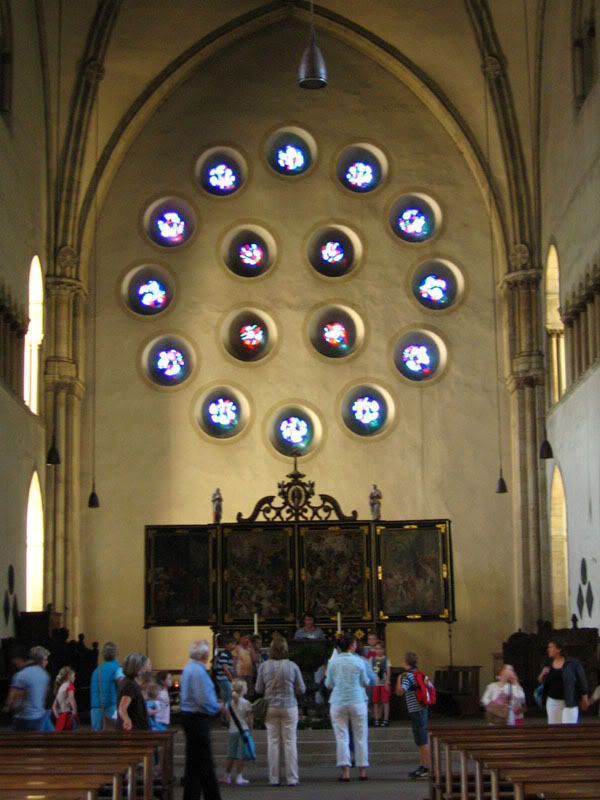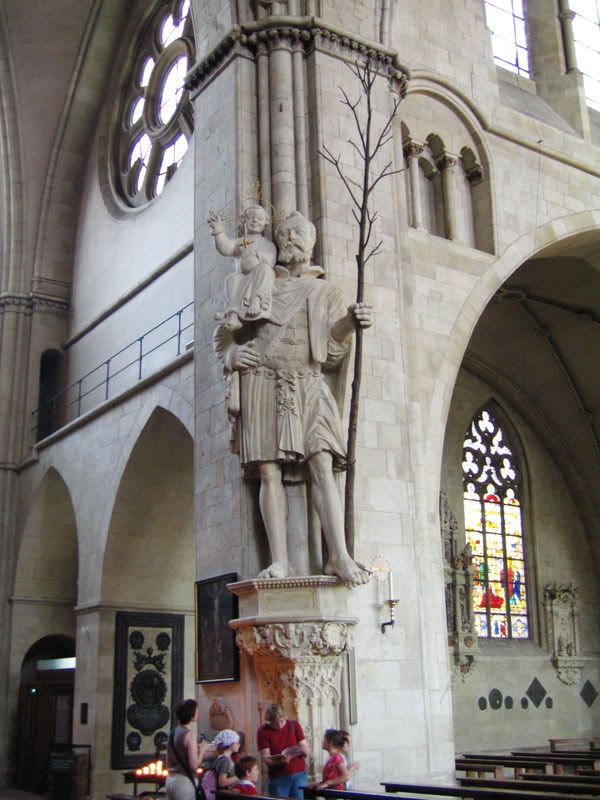 Museum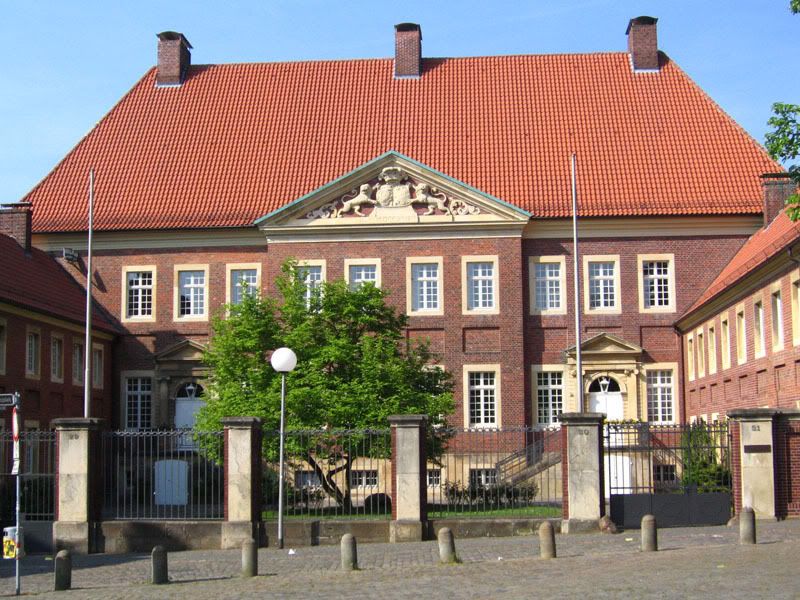 St. Mary's Church (1340)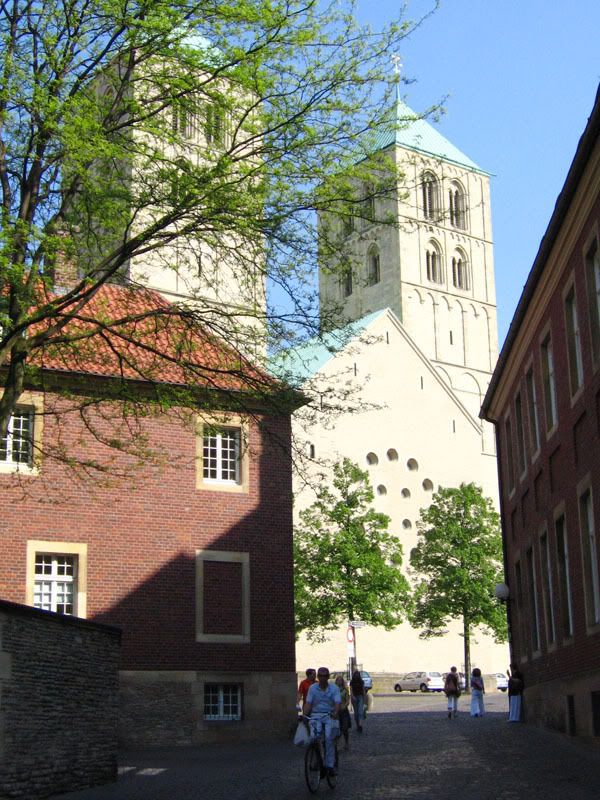 Castle (1767)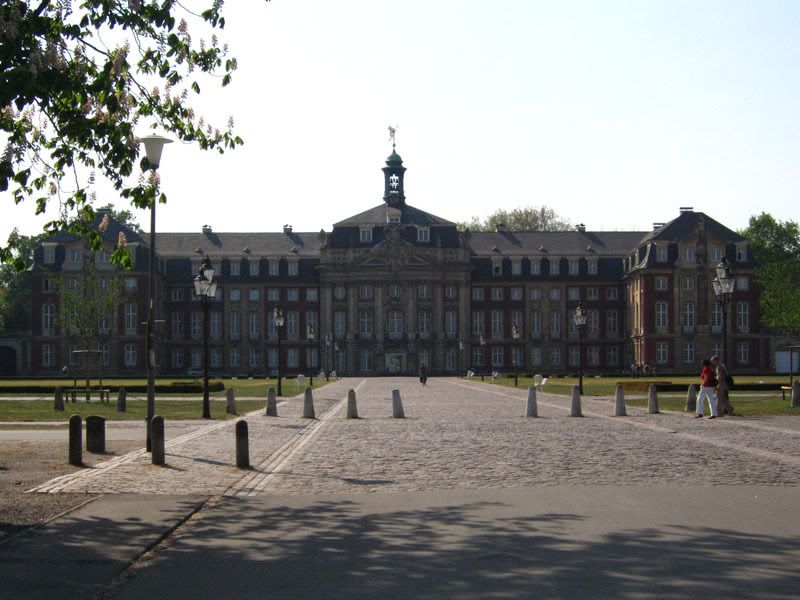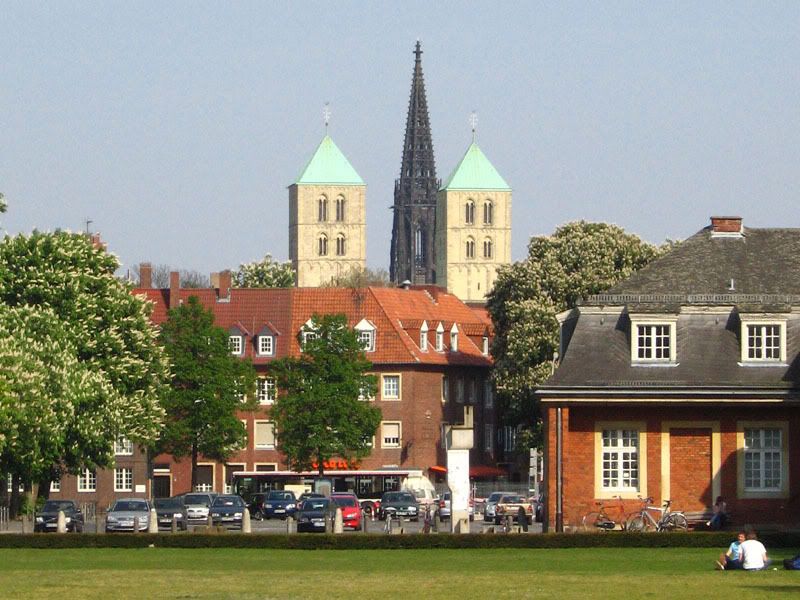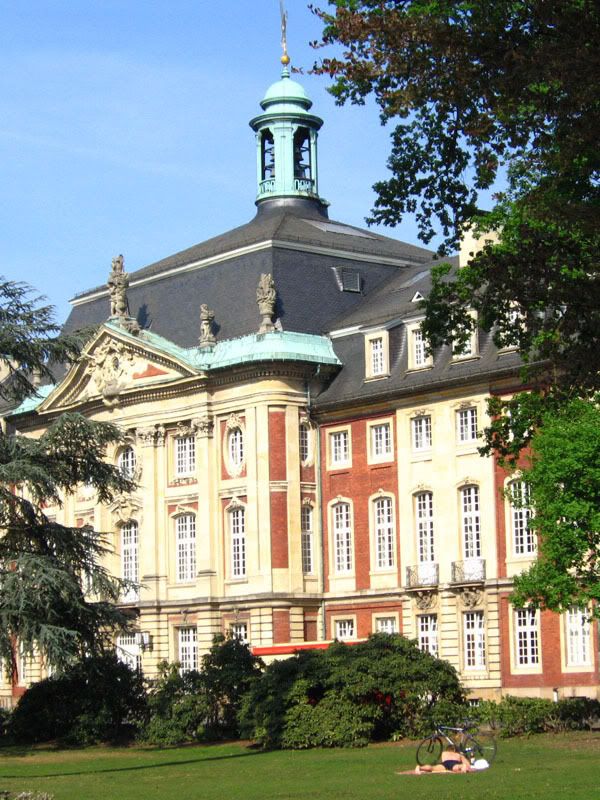 Leaving the old town and walking towards the Aa-lake.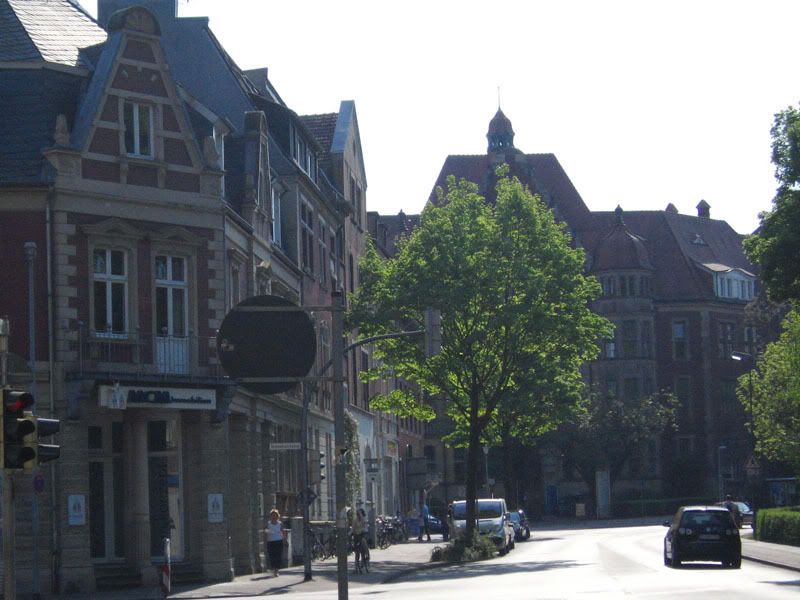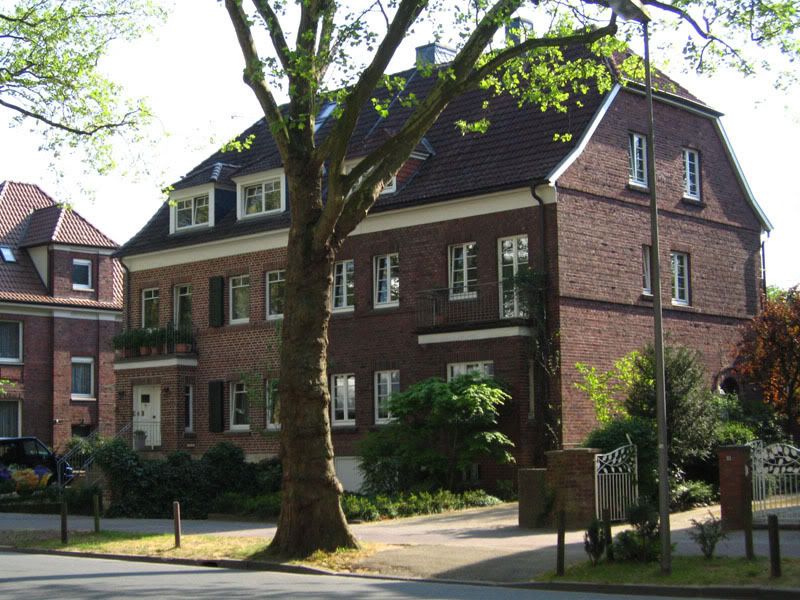 Project along the Aa-Lake promenade.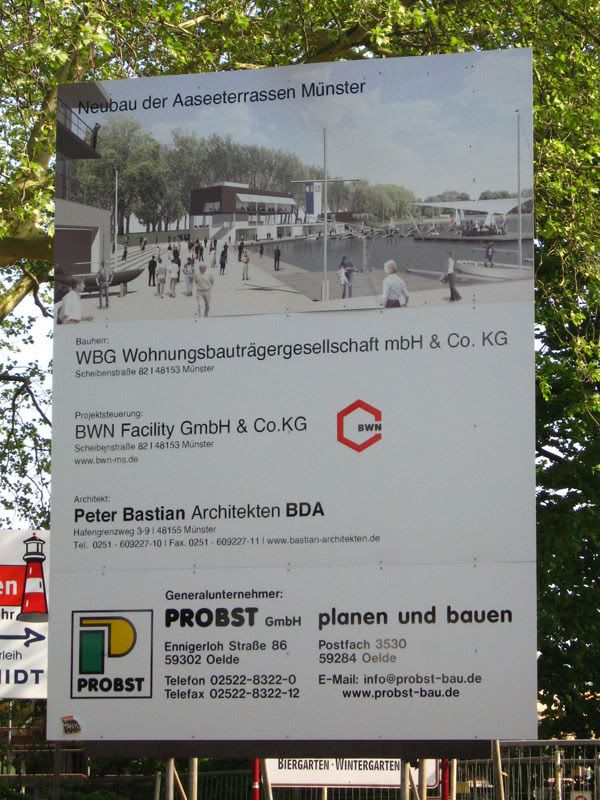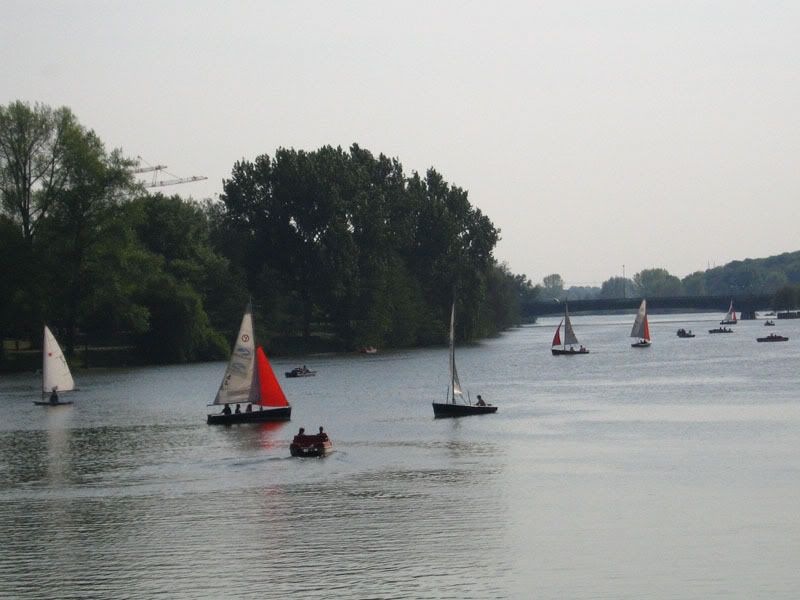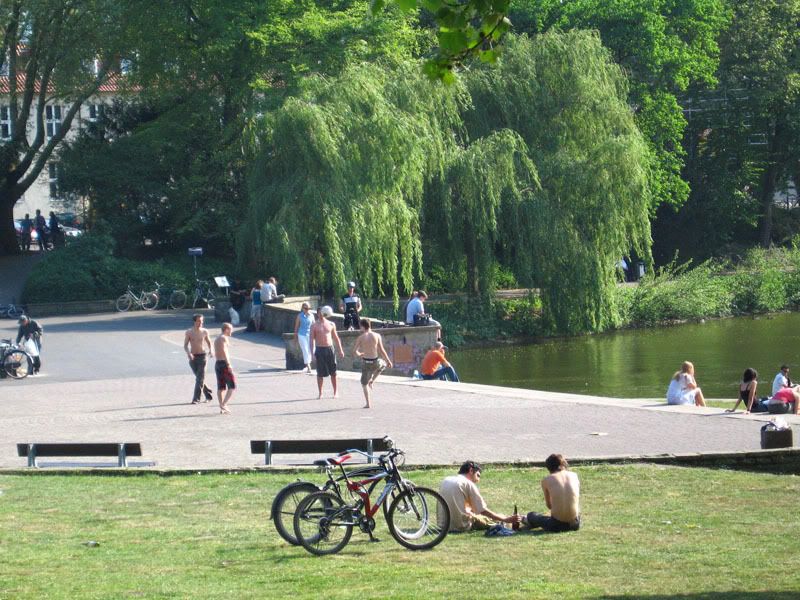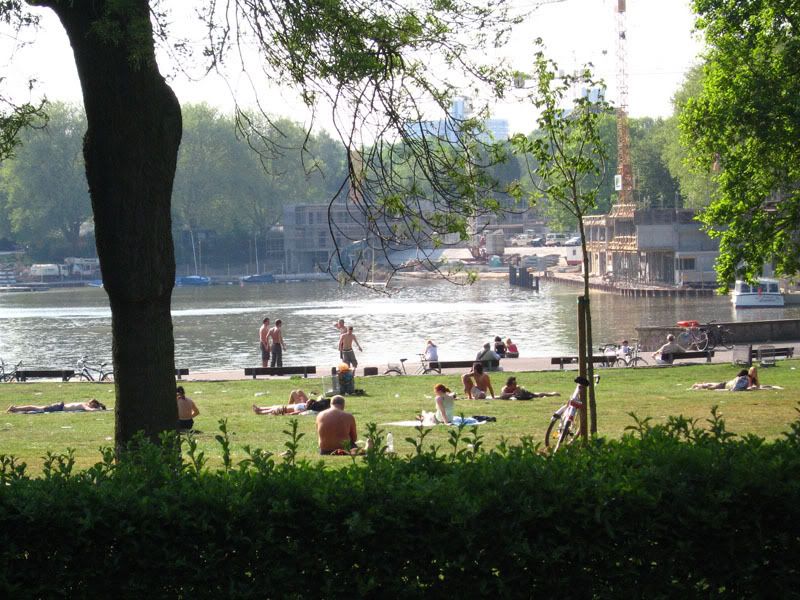 Going back to the central station. Münster is not a very dense city. In fact my hometown which has almost twice the population of Münster is smaller in size.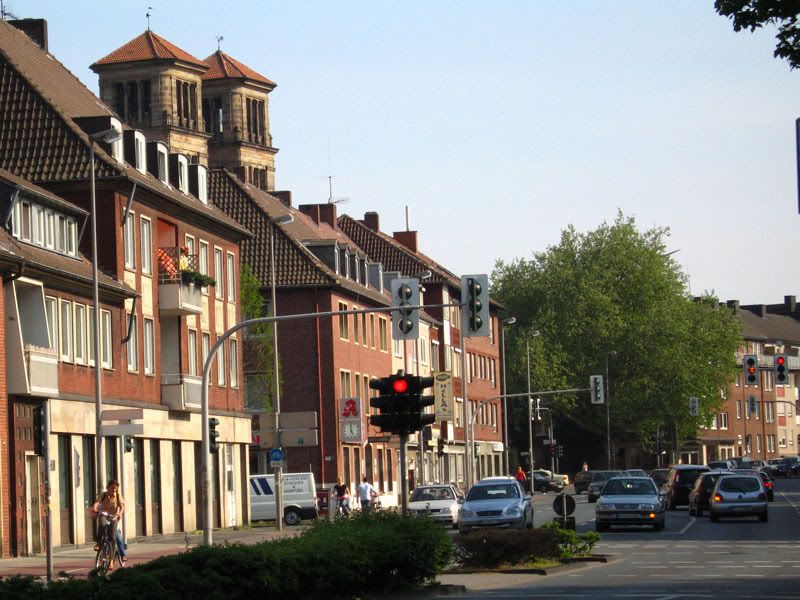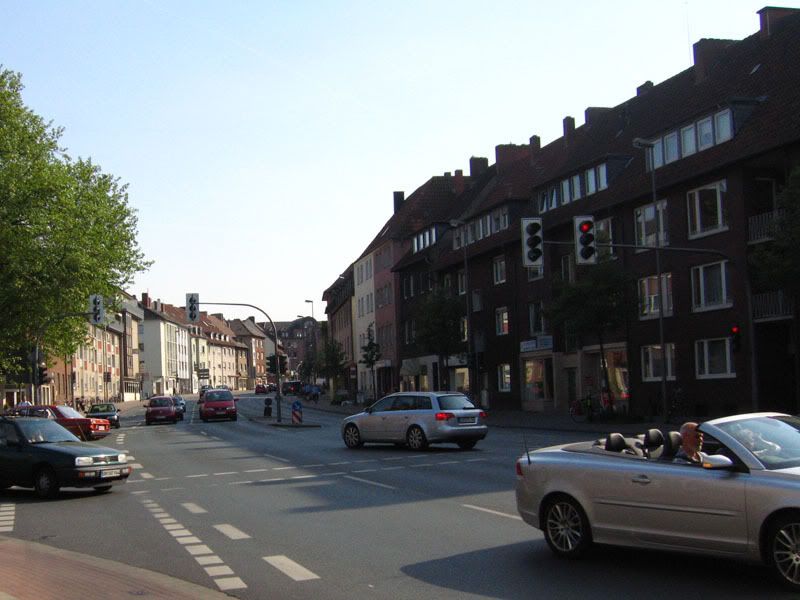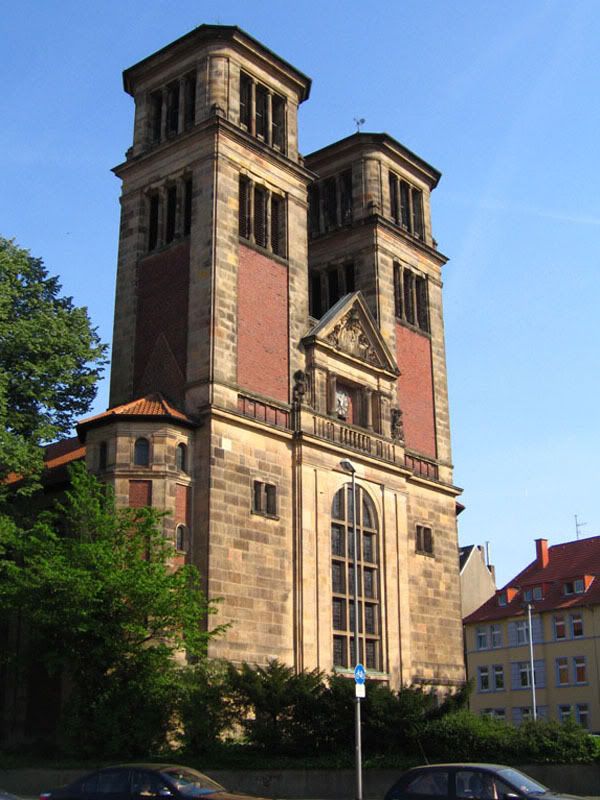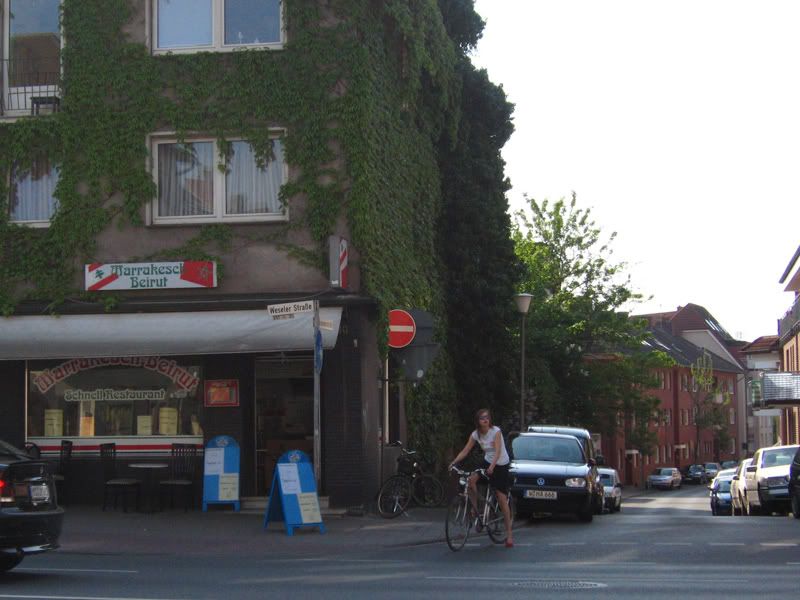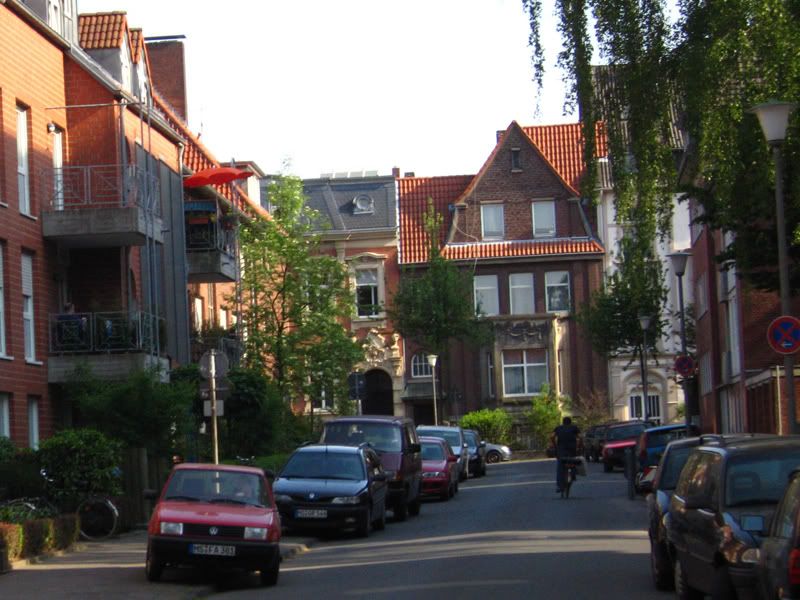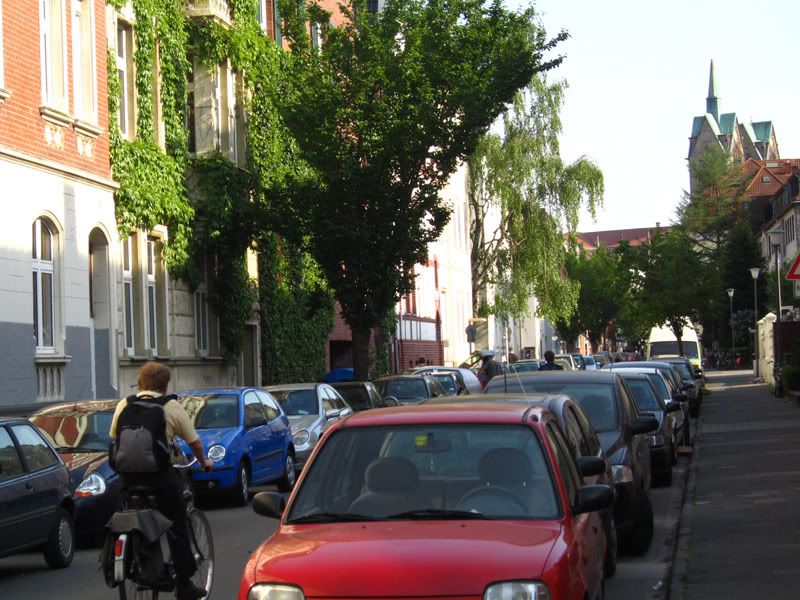 Goodbye Münster but I'll definitely back soon.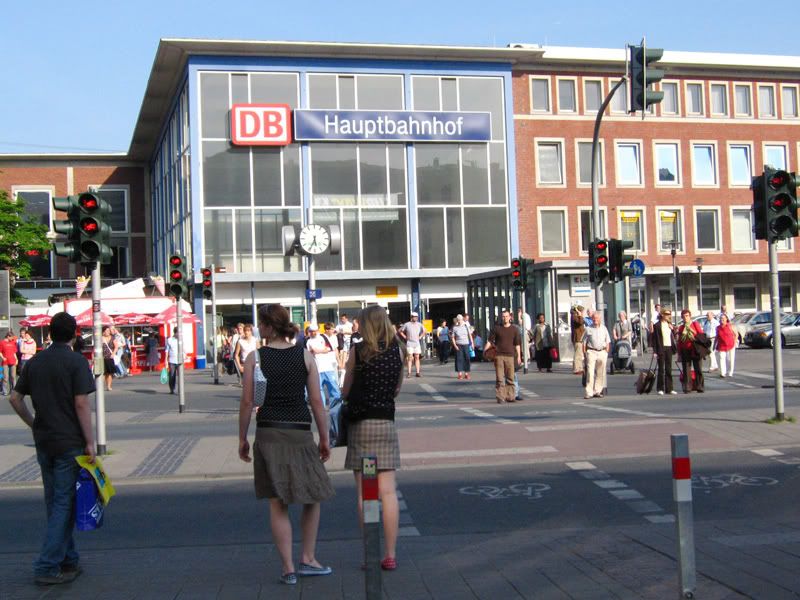 Münster's application-video for the 2004 livcom award they won:
http://www.muenster.de/stadt/umweltamt/livcom/livcom2004.avi