Bonnland, a village of 120 buildings, without one inhabitant living there.
It is in use since 1937 for the German Army, Firefighters, Police and THW as a Practicetown.
It's a no go area for ordinary citizens. Only one day in the year, the first of october, ex-inhabitants are allowed to walk around through "their" town for some hours.
PLUS every 5 years the army opens bonnland for 2 days, called "the bonnland festival" In 2005, during the latest festival 29.000 people took the chance and visited the town.
Impressions.
THW enters Bonnland. The shield says really "training village"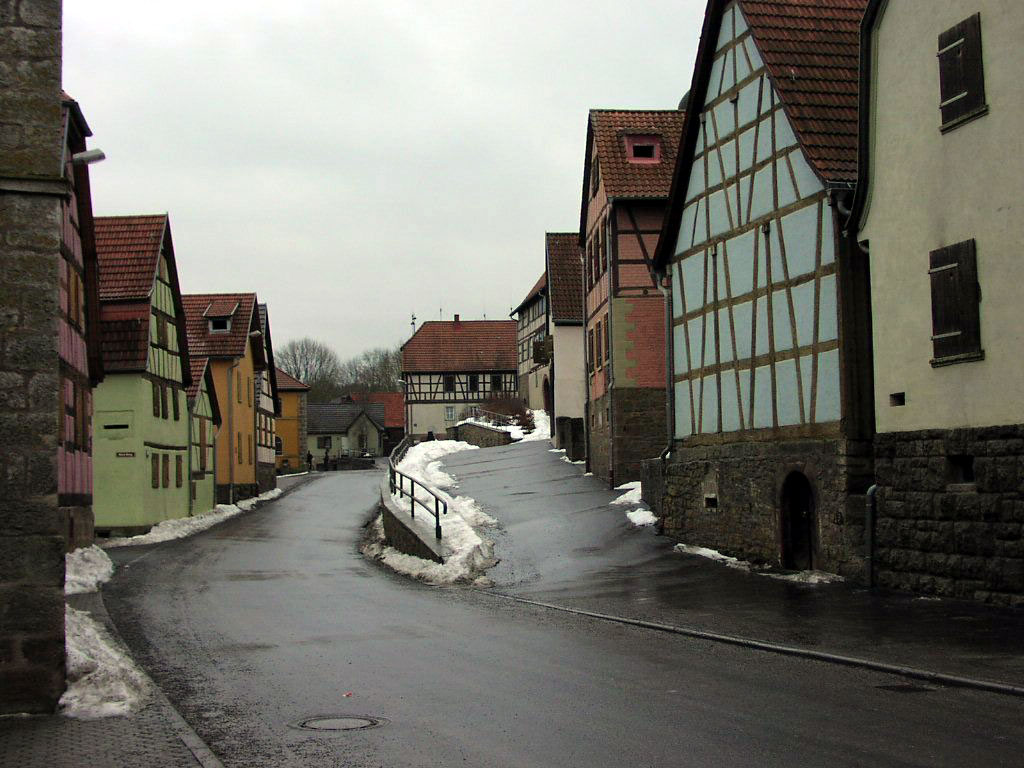 firefighter vehicles at the end of the street
swedish soldiers in bonnland
virtual walk through bonnland
http://www.bonnland.de/cells/9.html
the cemetry, the church and the castle aren't used for training by anone.
castel greifenstein
Arieal view
Just like an average german town, if it wouldn't be used by the army, etc.
tank in bonnland