Australia has some great bridges.
please post pix of your favs.
largest bridge
-Sydney harbour Bridge (1923-32)
503m arch/134.5m high
pylons-89m
width-49m.
tallest bridge
-Bolte Bridge/Melbourne-140m concrete pylons
largest concrete arch
-Gladesville Bridge- 305m
oldest
-Ross Bridge/Tas-1823
highest bridge (deck)
-76m Pheasants Nest (south of Picton.NSW)
other tall/high bridge
Mooney Mooney bridge,Central Coast-75m high
Westgate/melb-70m?
Anzac Bridge/Sydney-120m
Storey bridge/Brisbane-80m (steel arch)
Launceston/TAS-steel arch pre fab from England
Batman Bridge/TAs-concrete A frame-96m tall
RIP Bridge,Woy Woy,NSW-concrete arch
Pyrmont Bridge-
worlds oldest electric bridge
our greatest bridge
some pix
SHB
spectacular day or night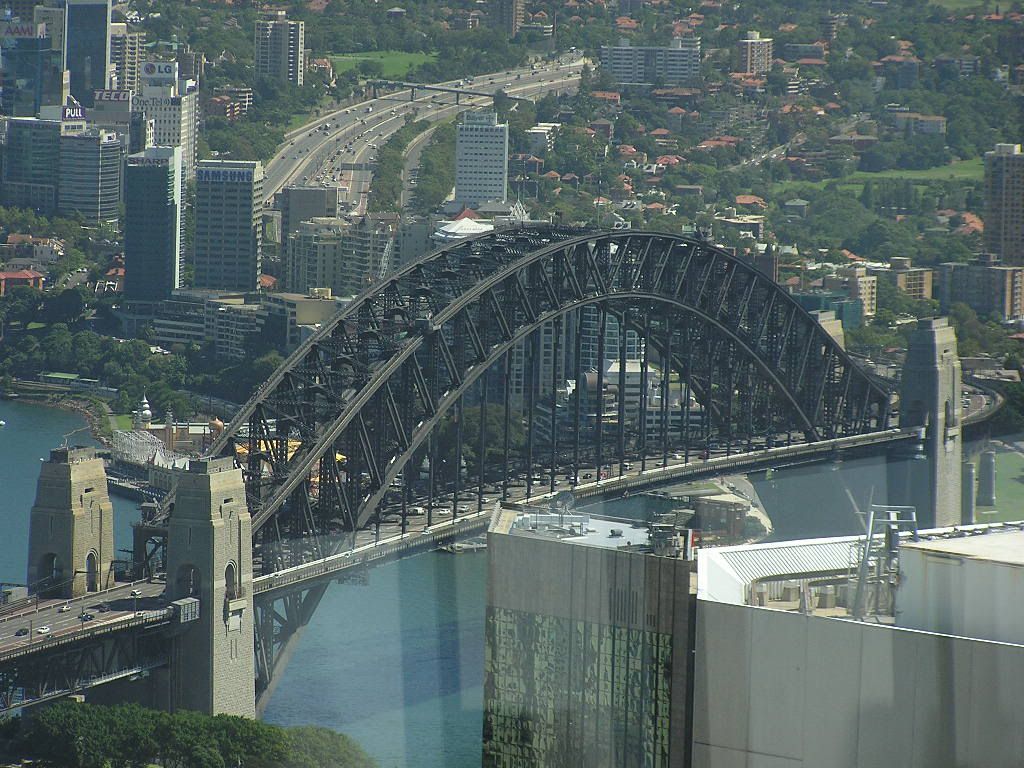 BATMAN BRIDGE 96M TALL 1968
first cable-stayed truss bridge in Australia
Mooney Mooney Creek bridge is the 2nd highest road bridge in the southern hemisphere spanning 480mtrs. in three sections ( 130m, 220m, 130m ) and stands 75mtrs. from the high water mark. opened in December 1988.
fuckon dangerous when foggy. so many accidents
The 1km steel railway bridge of Hawkesbury near Brooklyn. I travel over it everyday!! spectacular
the old pylons rise near by