Discussion Starter
·
#1
·
Another project that is under construction that we completely forgot...guess it goes to show you how much development there currently is in Buckhead. :bash::nuts:
https://whatnowatlanta.com/the-irby-buckhead/
[RENDERINGS] THE IRBY, A 12-STORY APARTMENT TOWER, RISING ON FORMER HENRI'S BAKERY SITE

Phoenix, Ariz.-based Alliance Residential Co. earlier this month released renderings and details for The Irby, a Broadstone Community under-construction in Buckhead.

The multifamily developer could deliver the 12-story, 277-unit apartment highrise as early as January 2019, according to the latest marketing materials for The Irby.

Alliance first presented plans for the project to the Buckhead Development Review Committee in 2016.

There will also be 14,000 square feet of ground-level restaurant and retail space which SRS Real Estate Partners is marketing.

A deck with 93 parking spaces dedicated to retail along with nine surface-level spaces and parallel street parking will be available at the site.

Situated at 65 Irby Avenue NW, the apartment tower is rising where Henri's Barkery was once housed.

Alliance purchased the 1.2-acre site mid-2017 for $15.2 million which included the possibility of Henri's re-opening in The Irby.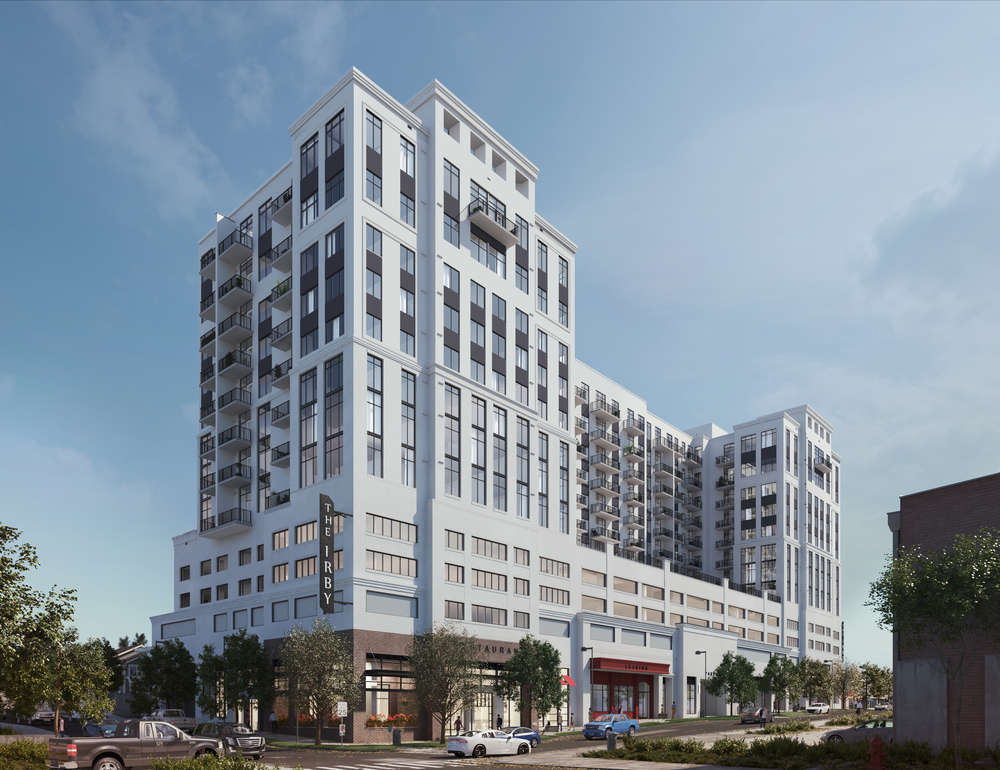 Site Plan: